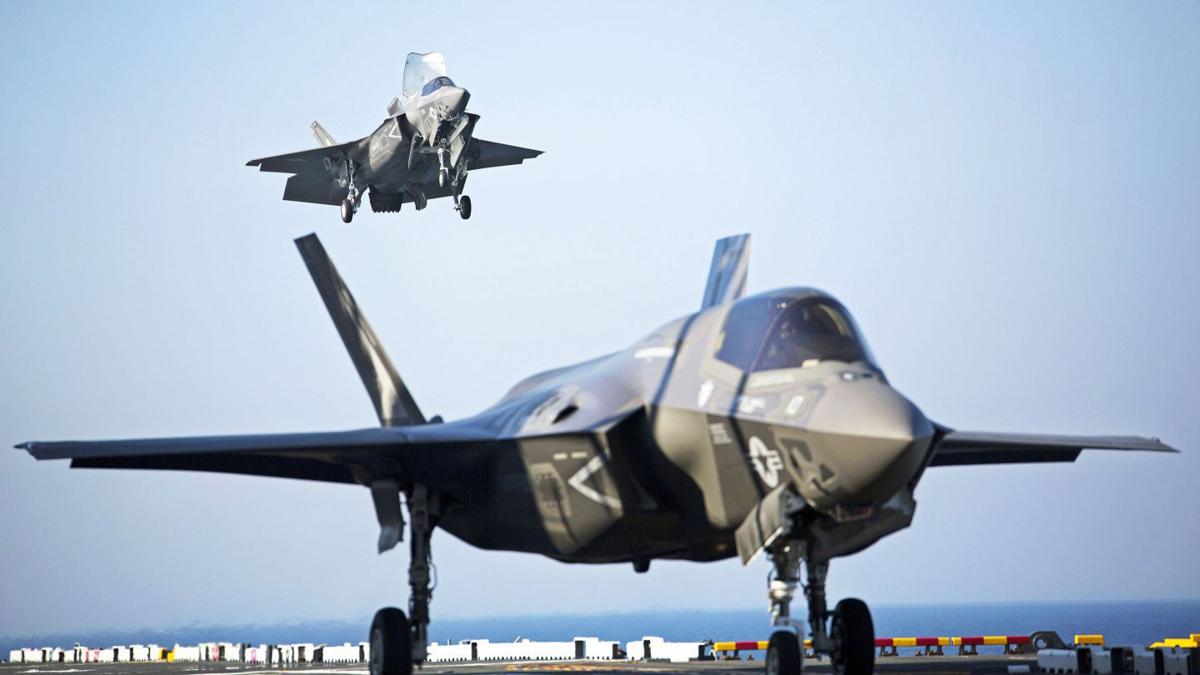 Despite the partisan political atmosphere of Washington, D.C., Republicans and Democrats have come together on multiple occasions to assist individuals and businesses harmed by the novel coronavirus and the economic shutdowns politicians implemented because of it.
Trillions of dollars have already been appropriated and spent. More still needs to be done. But for the sake of Oklahoma's most vulnerable, not before Congress makes some changes.
It's impossible to count the number of giveaways to special interests that the federal government has provided within its COVID-19 relief.
A restaurant chain founded by Robert De Niro and other celebrities obtained as much as $28 million.
High-profile bands, including but not limited to Guns N' Roses, Pearl Jam and Nickelback all received approval for forgivable loans.
Millions went to Chinese-owned companies. The list goes on and on.
Now, Congress is working on a new pandemic relief bill, and thankfully for us, the Oklahoma congressional delegation is trying to fix things.
At a recent event in Lawton, Sen. James Lankford told constituents he is fighting with his allies to ensure that the next round of stimulus funds go strictly to those who need it most.
The health of Oklahoma's economy hinges upon this added fairness and accountability. Although studies show the Sooner state's economy was one of the hardest hit by the pandemic, many Oklahoma residents have yet to receive adequate relief.
Studies have shown that differences in access have created disproportionate trouble for minority-owned businesses in receiving funds from the Small Business Administration's Paycheck Protection Program.
This is a significant problem for Oklahoma, which a 2018 SBA report showed is home to over 64,000 minority-owned businesses.
Gov. Kevin Stitt has tried to rectify this disparity on the state level by ensuring that at least one-fifth of his COVID-19 grant programs go to these companies. Still, it's up to members of Congress to implement comprehensive reform before they pass the new stimulus bill.
They should heed the advice of U.S. Black Chambers President Ron Busby and the University of California's Mehrsa Baradaran by ensuring that banks cannot continue to fuel the credit inequalities that plague minority-owned businesses.
In previous COVID-19 packages, Oklahoma's growing aerospace and defense sectors have also not received the level of assistance they deserve.
Just look at the 1,500 Oklahomans that work at Nordam Group, a Tulsa-based aerospace company that's been walloped by the pandemic's flight restrictions. As the supplier of critical weapons technology and one of only two suppliers that makes key parts for two U.S. military fighter jets, its operations are vital to national security. Yet, billionaires received COVID relief while this home state business got kicked to the curb.
I have nothing against billionaires; however, the intent of COVID-19 relief is supposed to help small businesses and families.
If the Capitol chooses to ignore these hometown defense companies again, it could have severe implications for Oklahoma's economy. Thanks to the leadership of Sen. James Inhofe, who has toiled on the Senate Armed Services Committee for years and ascended to its chairmanship, the aerospace and defense industries are now two of the fastest-growing sectors in the state.
Oklahoma is trying to turbocharge this growth by enacting policies like the aerospace tax credit on the state level and by capitalizing on the added benefits to Oklahoma installations Sen. Inhofe has secured on the federal level. However, if Washington, D.C. officials continue to leave companies like Nordam out of the relief talks, it could undercut their efforts and jeopardize thousands of jobs.
However, if Washington, D.C. officials continue to leave them out of the relief talks, it could undercut their efforts and jeopardize thousands of jobs.
Oklahoma's competitive tax structure and relatively low labor costs encourage more companies every year to relocate to the Sooner state. It would be a shame if Oklahoma's economic standing changes because of a pandemic that's beyond anyone's control.
With Sen. Lankford and Inhofe's intervention, it won't have to. I am confident their critical role in the new COVID-19 relief negotiations will cause federal bureaucrats to end the silent treatment they are giving to Oklahoma's workers and small businesses.
J.C. Watts served as a U.S. Congressman for Oklahoma's fourth congressional district from 1995-2003.
---