It was a surprise to learn that animals get COVID-19, though they aren't considered a source of virus spread in humans.
Veterinarian Jennifer Rudd, on faculty at the Oklahoma State University College of Veterinary Medicine and researcher into that novel coronavirus, explained last month during a Healthier Oklahoma Coalition how animals are treated for the disease.
"We do have animals get infected with (COVID-19), and we do not use ivermectin to prevent disease in our veterinary patients," Rudd said. "So, there are currently no approved uses for ivermectin as an antiviral in animals."
The drug is used to battle parasites like heartworms, mange and lice. It comes in formulations meant for different-sized animals and biology. Effectiveness depends on genetics and the animal's other health diseases and drugs.
Repeat: Veterinarians do not use ivermectin to prevent or treat COVID-19 in animals.
So how did it become the go-to for people avoiding a vaccine? That blame goes to Dr. Pierre Kory of the discredited Front Line COVID-19 Critical Care Alliance.
U.S. Sen. Ron Johnson, R-Wisconsin, invited Kory and some other fringe theorists to testify before Congress. That led to a group of doctors in his home state asking Johnson to stop promoting ivermectin and distrust in the vaccines.
Ivermectin stayed pretty much within the conspiracy theory circles until popular podcaster Joe Rogan on June 22 hosted Kory and an evolutionary biologist associated with dark web postings to talk about alternative prevention and treatment.
Much discussion centered on the evils of Big Pharma and media censorship of their message and that of conservatives. Kory, again, characterized ivermectin as a miracle drug. Though, it went from the answer for prevention into treatment.
That podcast made sales of ivermectin explode across the country, just in time for the delta variant surge.
Rogan's parting words in the podcast were, "Sort that out for yourselves, ladies and gentlemen." Only, most of us can't sort it out for ourselves.
Medical studies have comprehensive protocols and scientific details requiring evaluation by trained researchers with expertise. This is not regular math, science or statistics. It's a specialized area of study.
Just because I can figure out a baseball ERA, work an Excel spreadsheet and analyze political polls does not make me qualified to determine efficacy of drug trials. With numerous trials, the complexity multiplies.
Of note, Joe Rogan tested positive for COVID-19 last month. He wasn't able to sort it out, either.
Rudd said ivermectin has been through clinical trials as an antiviral drug.
"These studies have never actually shown significant benefit with use on an actual animal, only in a lab setting," she said. "That is not uncommon for us to see in some drugs that show some promise in a self-contained (lab) and don't see that in animals later."
At least two trials into ivermectin as antiviral treatments for humans are in the early stages. Those could be dropped early if no effectiveness is determined.
For people who say they used ivermectin and it worked, there are other explanations. If self-medicating COVID-19 symptoms, it may be more of a placebo as their bodies were already naturally recovering.
Another anti-vaccine excuse is not knowing what's in the COVID-19 vaccine. Good bet people don't know the ingredients to ivermectin or even aspirin.
The strange journey of ivermectin highlights a weird turn in American political and social discourse. As if there is a liberal way to treat disease and a conservative way. Science doesn't follow such political leanings.
The dangers in playing this partisan game with health can lead to other complications and even death. Documented ivermectin side effects include stomach problems, skin rash and itching, and nervous system problems such as dizziness and tremors.
Rudd said she has treated a dog that went blind after a toxic dose of ivermectin. Another animal patient went into a coma and required a ventilator after a dose.
"The toxicity effects of ivermectin should not be taken lightly at all," Rudd said. "So please, do not use our veterinary ivermectin products as a COVID prevention."
COVID-19 information Oklahomans need to know
When can Oklahomans get a booster shot?
Where to find a vaccination
'Continued death rates high for some time to come' despite decreasing cases in Oklahoma
Where you can find COVID testing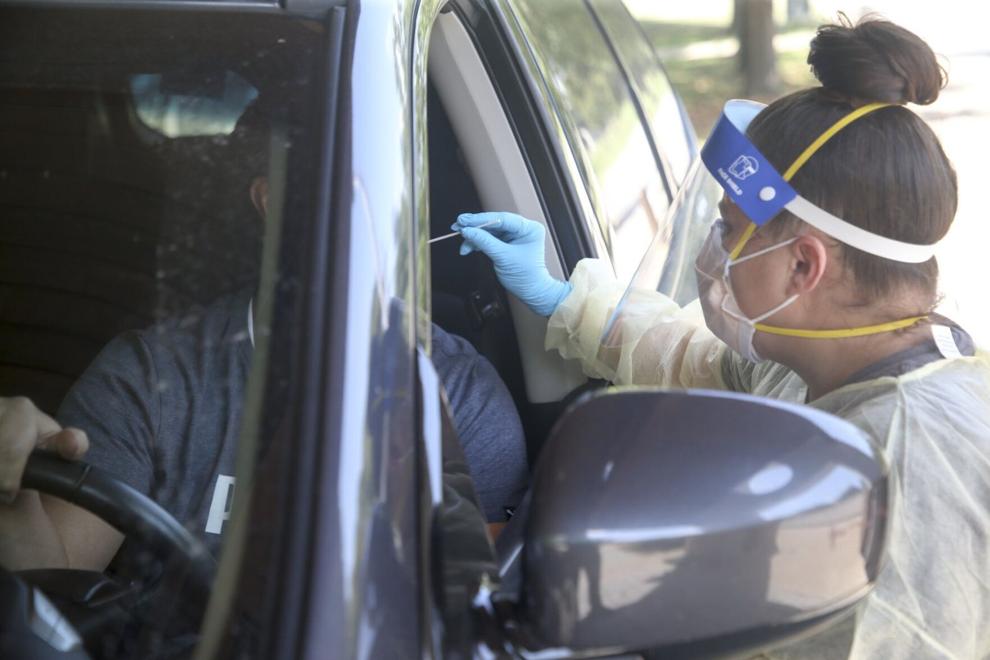 OSU Medical Center doctor on Regeneron: 'The only effective therapy that we have for COVID-19 right now'
What do pregnant women need to know?
Can schools mandate masks?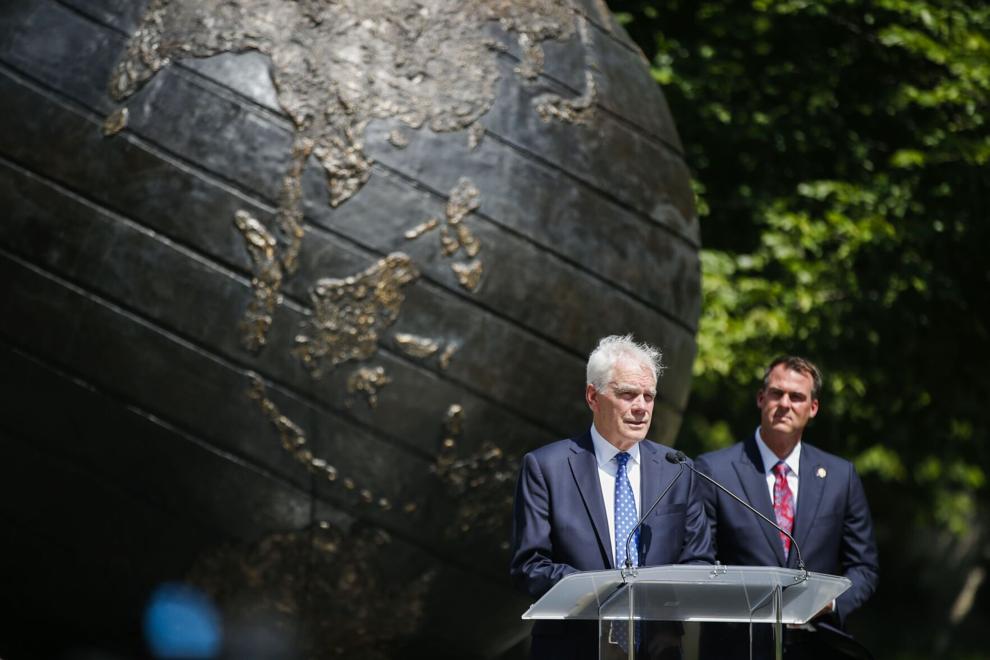 Explainer on COVID testing in Oklahoma schools funded through early-detection grant
Isolation and quarantine guidance for classroom exposures
COVID consequences: What can unvaccinated people expect if they get infected?
Details on delta variant
Why aren't COVID-19 patients receiving the vaccine while hospitalized?
Health care worker worries
"Go get your shots." Unvaccinated COVID patient talks about his illness
Can unvaccinated people be immune due to a previous COVID infection?
COVID data expert: 'We're moving into a bit of an endemic situation'
What variants have been found here?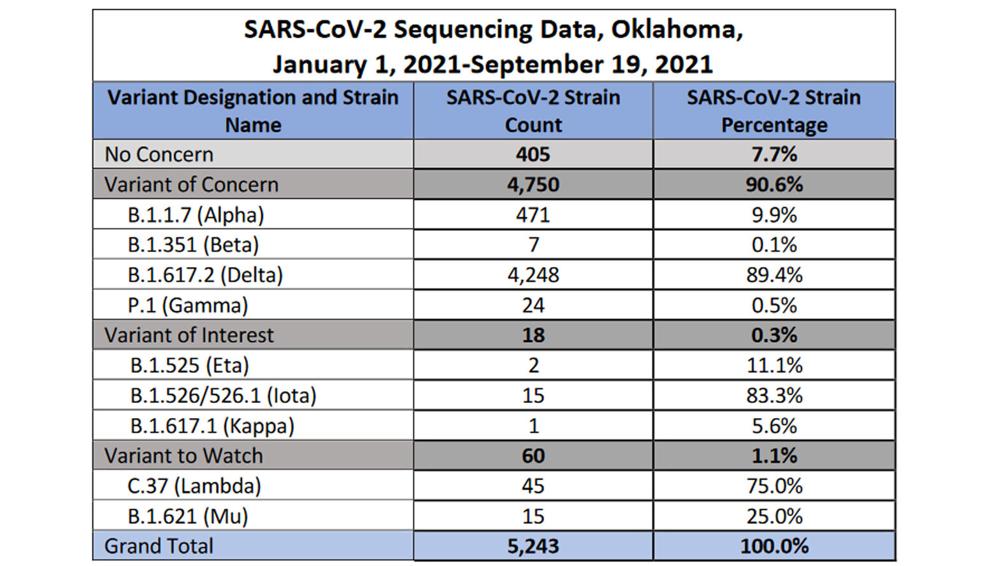 Costs of COVID-19 hospitalization
How long might Oklahoma have COVID-19 'population immunity'?
Need for specimens to sequence for variants
Primary care physician Brad Hardy discusses post-COVID syndrome
Post-COVID infection expectations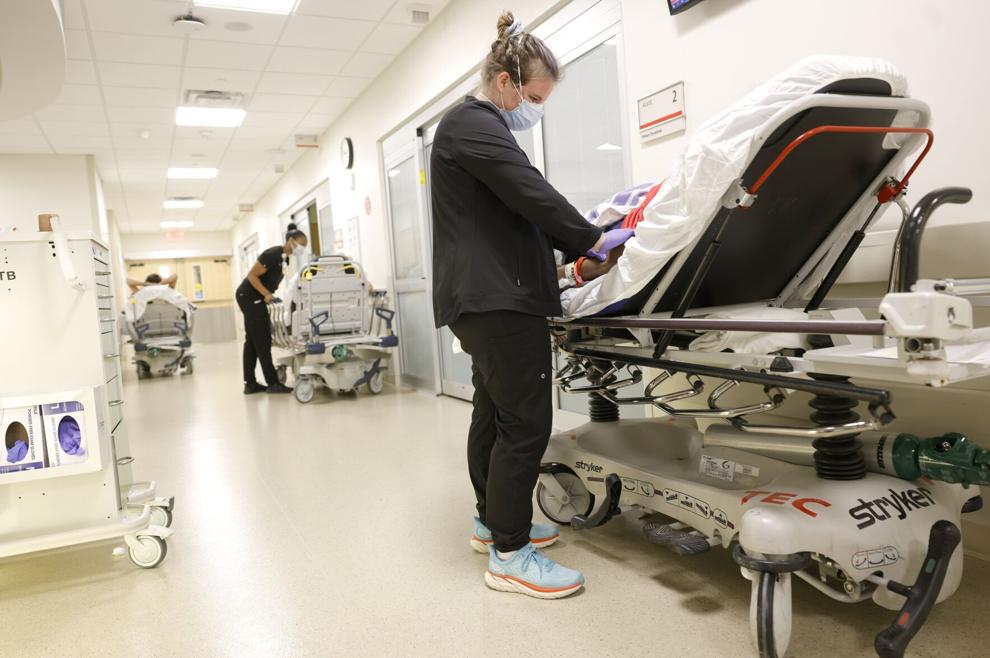 Most updated mask guidance from CDC, WHO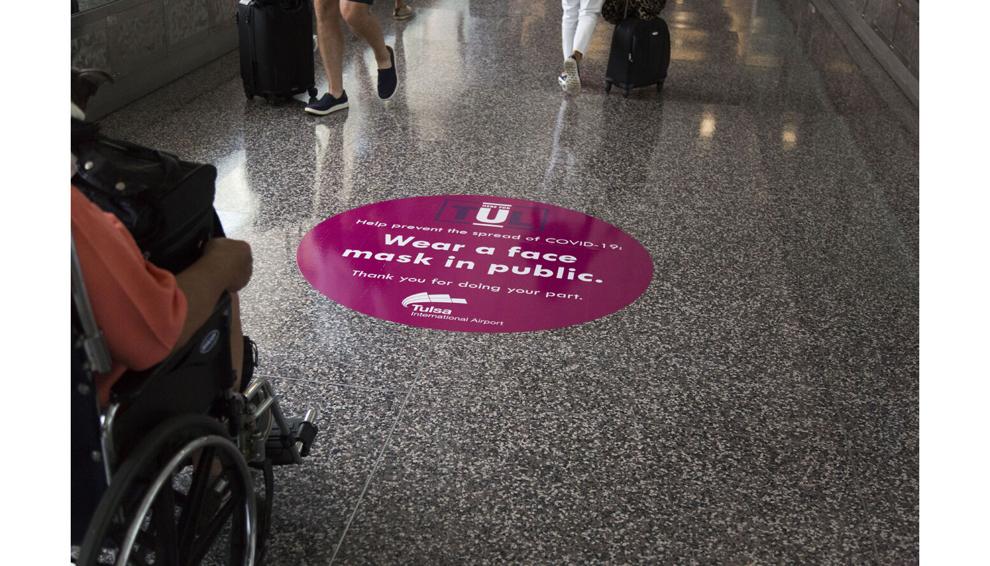 Last chance offer: $1 for six months