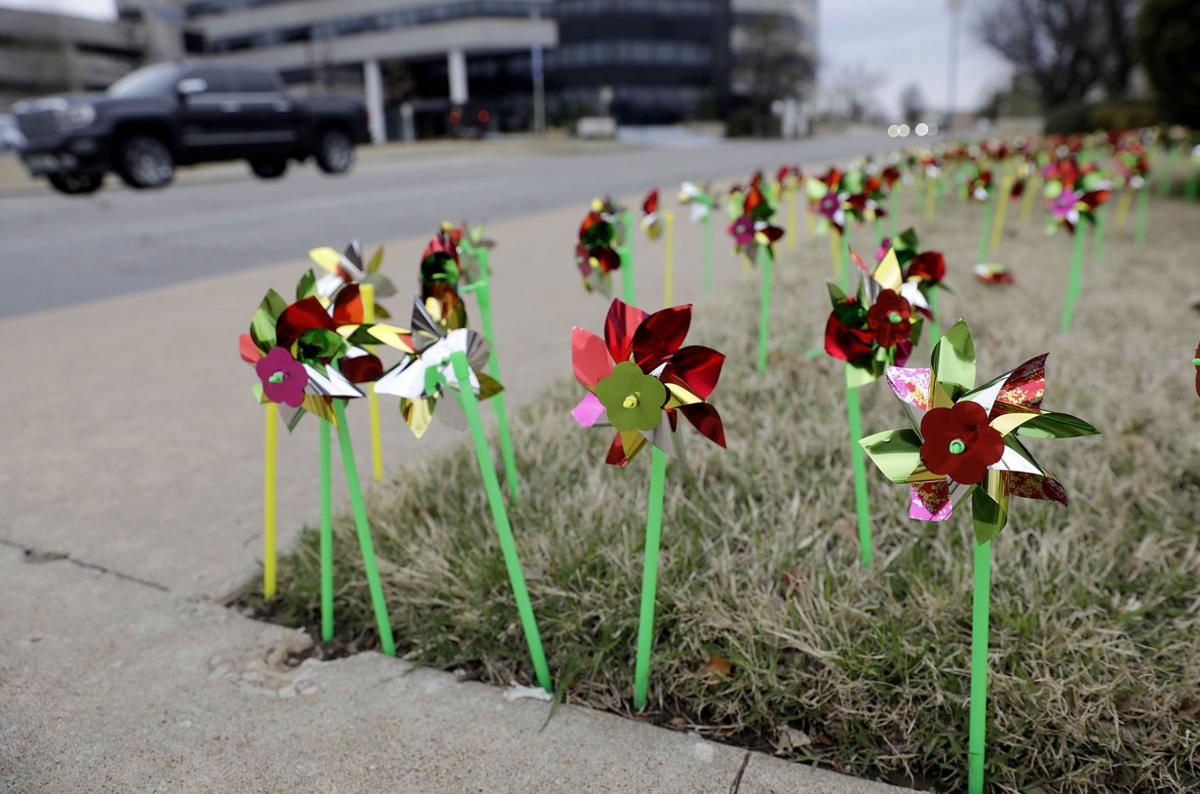 About the time the COVID-19 spread led to the closure of schools and workplaces, a Tulsa woman was granted a trial reunification with her child after losing custody due to abuse or neglect.
That's not unusual. The goal of every family court case is to help struggling parents heal enough to resume care for their children.
It requires a lot of work and a strong support system. Parents must complete a court-ordered plan that typically includes therapy and supervised visitation with mental health rehabilitation, if needed.
The mandated shelter-in-place order is putting a strain on families. That added stress could push at-risk parents over the edge.
They are separated from their therapists, sponsors, family and friends. They may have lost jobs, experienced reduced work hours or faced the challenge of working remotely. They are with their children 24 hours a days, seven day a week.
This is a formula for flaring tempers and fraying nerves.
Child welfare workers worry this could lead to child abuse and neglect.
"This is what keeps me up at night," said Regina Moon, executive director of Tulsa's Parent Child Center. "Anyone who works in the child welfare sector, whether our agency or partner agencies, is working with a high degree of distress about the situations involving our families.
"How are they coping through the day and throughout the night? How can we have greater visibility about what's happening in these homes."
Moon spoke about that Tulsa woman who had been preparing for her child and the sudden cutoff from others.
Therapists at the Parent Child Center are finding alternative ways to contact families. They are setting up phone and video conferencing, text messaging, emailing and calling.
"This parent reported to our therapist that being in isolation is very difficult because she does not get a break," Moon said.
"She described herself as an emotional mess right now. The child was emotionally drained. The new routine of no routine had caused some unexpected behavior changes. The child was having meltdowns and on a roller coaster of emotion."
Parents understand what she's going through. The reactions from children vary based on personality and age, but all are having reactions.
Therapists in contact with at-risk parents are finding their communication welcomed.
"There has been this overwhelming sense of gratitude they have been thought of and reached out to," Moon said.
The Parent Child Center is part of a continuum of child services in Tulsa. It offers public education programs, voluntary family support through community referrals and therapeutic services ordered by a court.
Other organizations in that system are the Child Abuse Network and Family and Children's Services.
Advice being given to parents by the Parent Child Center therapists is good for all parents to hear.
"Create a plan now before getting to the point of being overwhelmed," Moon said. "Have a plan before taking a pill or losing your temper. Know where that breaking point is where you feel so overwhelmed you can't cope.
"Find a place in your home to put the children while you regain your emotions and have people who you can reach out to for support."
Another suggestion is self-care.
"Parents are asked right now to be the parent, teacher, daycare worker and friend to their kids," Moon said. "Those are big roles for one person. It could lead to feelings of frustration or failure.
"A person can't be everything to their children. Do the best you can in the moment and have a plan for when it becomes too much."
The pandemic has put a more urgent message on April's Child Abuse Awareness Month.
It is not just about wearing ribbons and providing general information. It is about putting out ideas for parents to use now.
Dr. Christine Beeson, a first-year fellow in child abuse pediatrics, works with the Child Abuse Network. It serves as a hub for groups involved in child abuse investigations and assessments.
"Our child abuse and neglect experts anticipate seeing an increased number of child abuse and neglect cases as social distancing continues," Beeson stated in a press release. "We hope that by increasing awareness, we can increase the strength of families in Tulsa and prevent abuse from happening in our community during this time."
Beeson suggests finding socialization through social media. Have realistic expectations about what can be accomplished each day and be flexible.
Parents can encourage reading or use creativity in things like playing board games, drawing or cooking together. Exercise, whether that's free yoga on YouTube, a walk or home dance party.
Go online to connect with faith institutions, parent groups and schools. Many groups are hosting regular Facebook Live or Zoom events and putting resources on social media and websites.
Moon said family and friends of parents known to struggle with their children need to check in regularly on them.
"Ask to speak to the children in the home and possibly FaceTime. Make sure the child is OK," Moon said. "As citizens stand together, this is one of the most serious issues in the coming weeks."
---