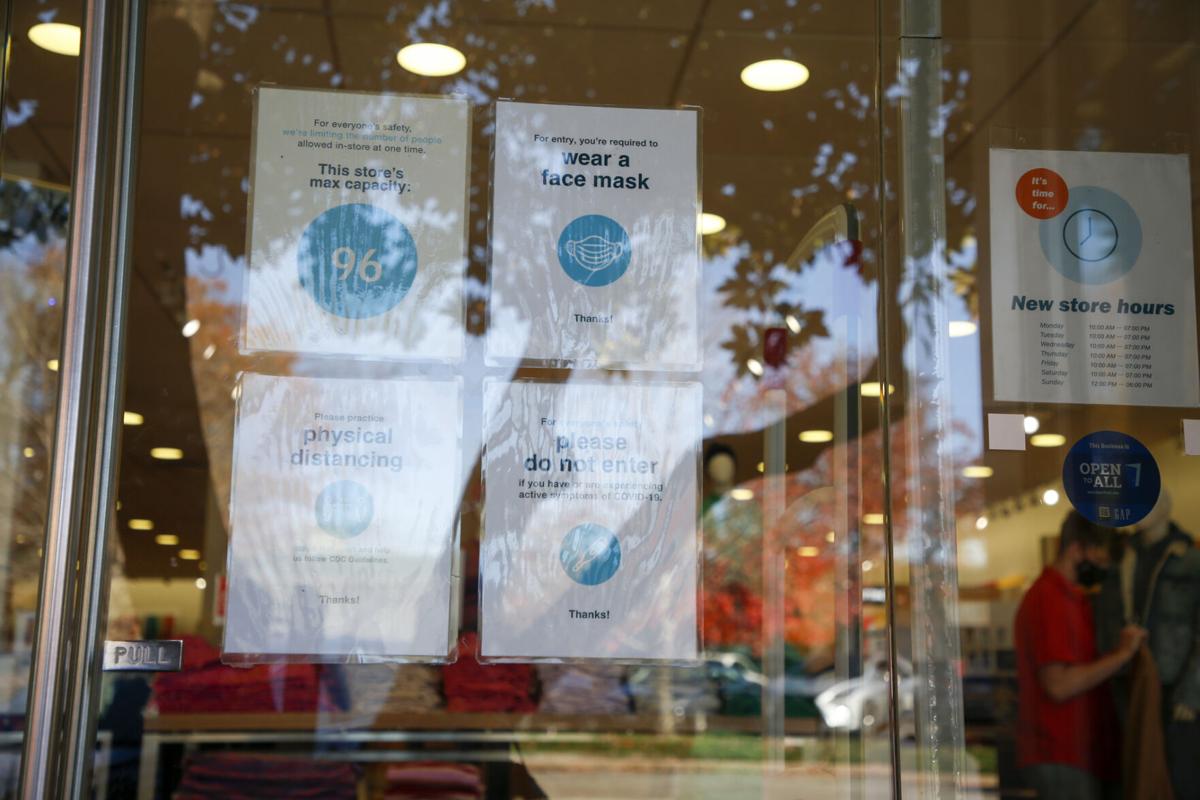 About 600 complaints have been made against Tulsa businesses for violating the city's mask mandate.
No citations have been made, but that's going to change for those willfully rejecting the temporary regulation.
Tulsa Health Department Executive Director Bruce Dart provided a COVID-19 update last week at a virtual meeting of the Mayor's Police and Community Coalition. The agency has been in overdrive for a year, putting much of its resources in every aspect of the pandemic from testing to vaccinations.
A responsibility added in January is to enforce the Tulsa mask mandate.
It's not a role that should be a burden. Residents ought to have the courtesy and kindness to mask up and help business owners follow municipal laws.
"For the most part, businesses are compliant and working hard to keep employees safe and customers safe," Dart said. "But, we have some frequent flyers where we are constantly going back out."
It's an arrogant and thoughtless stance for a business owner to take. It ignores public health guidelines, puts people at risk and adds to an already difficult job for Health Department workers.
No public official is out looking for mask mandate violators. The complaints are coming from customers and the public bothered by what they see.
That alone ought to prompt owners and managers to re-assess things.
The visits so far from Health Department workers have been friendly with a focus on providing information.
"We want to community and educate before we regulate," Dart said. "With the frequent flyers, they are not accepting of it."
Some businesses have been visited at least 10 times, with no indication they plan to change their no-mask needed policy.
"They are just flouting it," Dart said.
The ordinance requires businesses to request that customers 10 or older comply with the mask mandate and social distancing rules.
The Tulsa City Council tasked the Health Department with enforcement with assistance from the city's Working In Neighborhoods Department. Violators could be fined up to $1,200 or face up to six months in the city jail, or both.
Exceptions are given for people eating and drinking in restaurants and places where a mask isn't practical, like for medical treatments.
The earlier ordinance left it up to business owners to call police when customers refused masks. That put owners in a bad position, vulnerable to confrontations that could get out-of-control.
For the most part, owners are following the ordinance.
It's common to see signs up as reminders and floor markings. A few businesses provide disposable masks.
We are all in this together, doing what we can to keep ourselves and others safe.
That some owners opt to politicize science and ignore legal ordinances is disheartening.
The vaccination rollout may be giving a false sense of safety. Just because a person is vaccinated doesn't mean it's time to take off the mask and get in other people's personal space.
Dart predicts it will be at least August or perhaps fall before 70% to 80% of the Tulsa County population reaches an immunity level. Until then, everyone needs to stick with the three Ws: wear a mask, wash hands, watch your distance.
"It's concerning that we still averaging 402 cases a day, and we are seeing way too many people dying," Dart said.
A majority of hospitalizations are of people younger than 65, though about 80% of Tulsa County COVID-19 deaths are those older than 65, Dart said.
Cities with mask mandates have lower infection rates than those without, according to state and national studies. The vaccine rollout has added another tool to reign in the virus.
"There truly is a light at the end of this long tunnel," Dart said.
This close to getting a real hold on the virus means not letting our guard down.
For those frequent flyer mask violators, time's up.
Dart said his agency is preparing a report for city officials next week, and citations will be written to the persistent rulebreakers.
If Tulsa is going to rise out of the pandemic, every person and every business has to be part of the solution.
Businesses don't need to see the teeth of the mask mandate as long as they comply with the law. Doing the right thing would be good for the bottom line and good for the community.
---