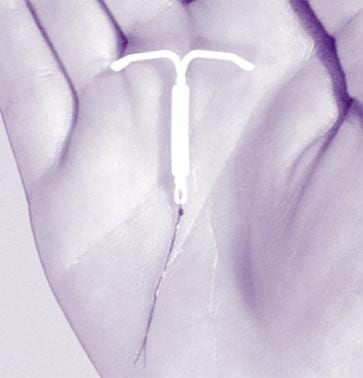 When beginning my professional career, many women in my office went to Planned Parenthood for health care.
That was one of the first tips a young co-worker gave because our company's self-insured health care plan refused to cover birth control pills or devices.
This was a time of expanding birth control options for reasons beyond family planning. Back then, employees could seek an exemption by submitting medical records to the all-male personnel office.
That was an intimidating and invasive barrier with no guarantee of coverage. Besides, birth control use, no matter the reason, is none of my employer's concern.
The recent spate of decisions handed down from the high court included allowing any employer with a moral or religious objection to birth control to deny access to workers through its insurance policy.
Costs range from $20 monthly for some pills up to more than $1,000 for intrauterine devices that last several years, according to the National Women's Health Network.
The case came from an Affordable Care Act mandate that required birth control coverage as preventative health care. An exemption was made for faith institutions, and religious-affiliated employers had a way to distance themselves from being a direct provider.
Opponents of birth control wrongly equate it to abortion. That is inaccurate and not based on the science about how contraception works.
Instead, birth control ought to be viewed the same as other medical devices and prescriptions.
But in a compromise, the exemptions were provided.
The Trump administration expanded those exemptions to any nonprofit or for-profit not publicly traded. Pennsylvania and New Jersey obtained injunctions to halt that expansion until the Supreme Court ruled on the constitutionality.
The court's decision focused on the broad discretion given to the Health Resources and Services Administration, a division of HHS, to define preventative care and to determine which employers must comply.
The 7-2 decision found the agency had that right, though the majority justices had varied reasoning.
It's a backward step for equity in women's health care and circumvents the spirit of the ACA to provide meaningful coverage to women.
The ruling gives even more power to business owners by allowing them to force their religious beliefs onto their workers.
Women's health care cannot be separated from reproductive health.
For generations, health care was dispensed on research about men's biology, missing out on accurate information for everything from heart disease to migraines.
Birth control today is used for a host of disorders such as regulating menstrual cycles, managing endometriosis, eliminating painful cramps and treating poly cystic ovary syndrome.
Women no longer have to miss work or rely on painkillers for relief. They no longer have to use guesswork or chance in planning families.
The mandate gave freedom to determine the best course of care with their doctors.
More married women use birth control (77%) compared to never-married women (42%). Use of contraception is common among all religious faiths.
Before age 40, American women use three or four different types of birth control to find the most effective.
Birth control is an area pro-choice and pro-life believers ought to be able to agree. Tulsa data shows how contraception and education bring down unwanted pregnancies.
As Tulsa nonprofits provided affordable birth control and school districts implemented evidence-based healthy relationships programs, the number of abortions and teen births went down significantly.
This ruling is going to put more pressure on those nonprofits to provide women's health care.
Justice Ruth Bader Ginsburg made this point in her dissenting opinion, joined by Justice Sonia Sotomayor, stating this "leaves women workers to fend for themselves, to seek contraceptive coverage from sources other than their employer's insurer, and absent another available source of funding, to pay for contraceptive services out of their own pockets."
Ginsburg didn't mince words.
"Today, for the first time, the Court casts totally aside countervailing rights and interests in its zeal to secure religious rights to the nth degree."
A remedy is for Congress to shore up the ACA language. But that is not likely to happen in this divisive climate.
At this point, employers and insurers ought to make the decision to do right by women. Contraception should not be stigmatized, politicized or denied.
These are medical options used for a variety of reasons. It is an integral and important part of women's health.
It shouldn't return to a women 's underground word-of-mouth referral office system.
---
Ginnie Graham 918-581-8376
Twitter: @GinnieGraham
Catch the latest in Opinion
Get opinion pieces, letters and editorials sent directly to your inbox weekly!