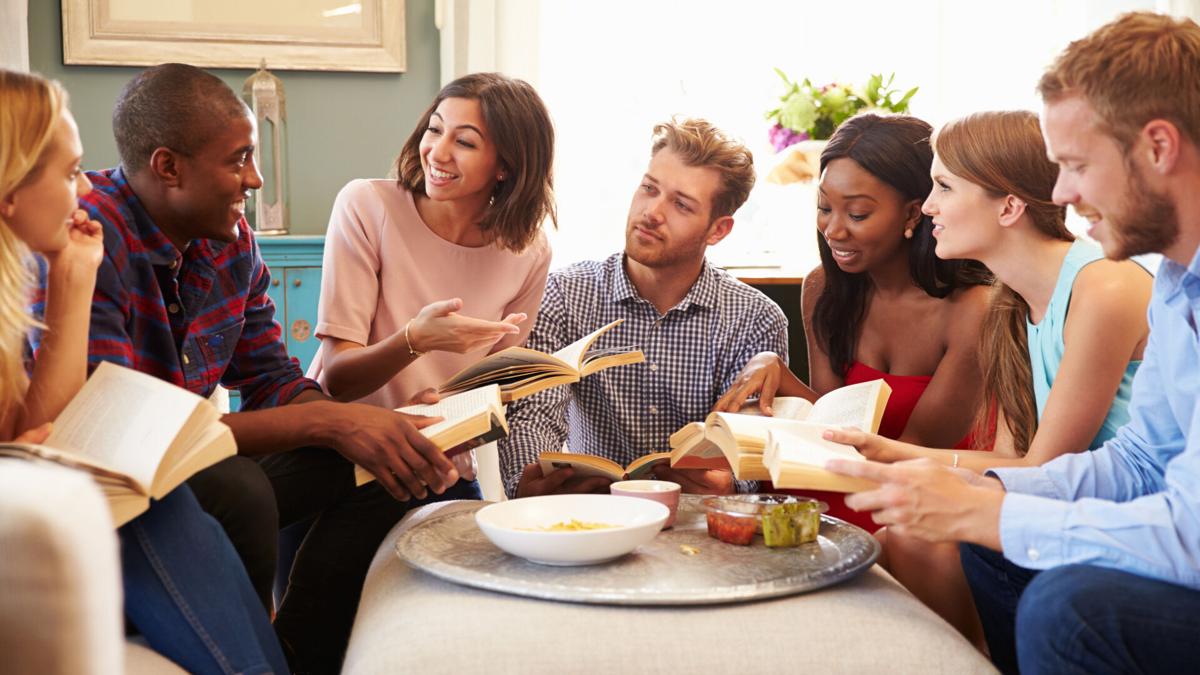 When Tulsa Mayor G.T. Bynum reached out to literature for inspiration this summer, he went with "Meditations" by Marcus Aurelius.
Going with the personal musings on Stoic philosophy from a second century Roman emperor is diving into the deep end for introspection.
"Just so much wisdom on every page, lots of underlining in my copy," Bynum said. "Being mindful of how fleeting life is — and how the best we can do each day is to focus on what we can control — has been a great reminder after the last several years in a job where I've had to deal with challenge after challenge after challenge.
"It's not your typical beach read, but I don't go to the beach; I work all the time."
Bynum's book list never disappoints. He a voracious reader with an eye toward history, leadership and biographies.
No matter how busy his schedule, Bynum always makes time for at least a couple of books, usually read simultaneously. His summer reads also include biographies on Presidents George H.W. Bush and Jimmy Carter.
Most community leaders have the same habit. Their literary tastes vary, but the engagement of reading is similar.
Summertime should be the fun time for books.
It's when kids can choose anything they want, not just what teachers have assigned. Grownups can unwind with words on vacation or when lounging at pools, lakes, backyards or under air conditioning inside on the sofa.
The Tulsa City-County Library went with a hybrid summer reading program to be mindful of the ever-shifting status of COVID-19. Last year, everything was online.
Planning the summer program is a massive undertaking that starts a year in advance. Decisions about what to offer were being made in the winter months.
"So with no crystal ball in hand for how things would look during the summer months, we decided to play it safe and continue to offer virtual programming, knowing that we could always put together some pop-up, in-person programs throughout the summer months if things started to look up," said library CEO Kimberly Johnson.
"Thankfully, that's just what we've been able to do. … This hybrid approach has really helped us transition back into a glimpse of library life before COVID-19, and we can't wait to hopefully have things back to normal for next year's summer reading program."
Registrations are still coming in, but so far there has been a 200% increase from last year across all age categories.
"We know it has been a difficult time for everyone, and we are so grateful for the support and connectivity our customers were still able to find with us during the trials of this pandemic," Johnson said. "We were still able to offer library services through it all, both online and at the curb, until we could open the buildings safely again."
The library's summer reading rebound must be the coupon books. Who doesn't want free cookies, cinnamon sticks, burgers and admission to the Tulsa State Fair, Tulsa Botanic Garden, and Drillers and FC Tulsa games?
Community leaders probably don't need the incentive of free cheese sticks, though those are awesome.
Judging their books by their titles, they are seeking understanding of others, better management, a grasp of history and some pleasure reads.
Johnson's list has an autobiography of Cecily Tyson and one on managing a diverse workforce.
Tulsa City Council Chairwoman Vanessa Hall-Harper is reading the 2001 report from the Oklahoma Commission to Study the Tulsa Race Riot of 1921. Tulsa County Sheriff Vic Regalado is tackling a book about criminal justice reform.
Tulsa Public Schools Board President Stacey Woolley's reading playlist has an award-winning children's book, a guide on leading during anxious times and NFL player Emmanuel Acho's "Uncomfortable Conversations with a Black Man."
Tulsa Public Schools Superintendent Deborah Gist balances several books — some she teaches at the University of Oklahoma-Tulsa and some for knowledge or fun.
"Reading opens the world to us in so many ways. There is truly no activity for us to model and introduce to our children that is more wonderful, enjoyable and important," Gist said.
Tulsa World Editorial Pages Editor Wayne Greene rivals the mayor in his book consumption. As a proud English major, he gravitates toward the high-brow and academic. Some of what he reads inspires columns, and his recommendations are usually spot on.
He's now rereading the autobiography "The Education of Henry Adams." "It's a fascinating look at a man who had all the advantages in life — grandson of one president, great-grandson of another and acquaintance of many others — but found himself unready to deal with the modern world," he said.
Speaking of an inability to deal with the world, my summer reading list could not be more different those of from these civic leaders. And I'm not embarrassed by it.
My e-reader this summer filled with titles such as "In Her Jam Jar," "Beautiful Secret," Beauty and the Mustache," "Enemies with Benefits" and "Josh and Hazel's Guide to Not Dating."
Blame my sister, for she has read more than 135 romance books since the pandemic started. She shares them with me, and it started a friendly competition in our two-person book club.
There is no guilt in this pleasure reading.
Eventually I will pick up that Henry Adams book and add some titles being consumed by the city's leaders. My reading preferences go in cycles, at times craving good mysteries, biographies, history or personal essays.
But for the moment, I'm happy in my escapist list of 375-page flirty and sexy time romances — plus the bonus of all of it counting toward those library coupons.
Featured video: Editorial Pages Editor Wayne Greene reads "100 years after the Tulsa Race Massacre, the City Council apologizes"