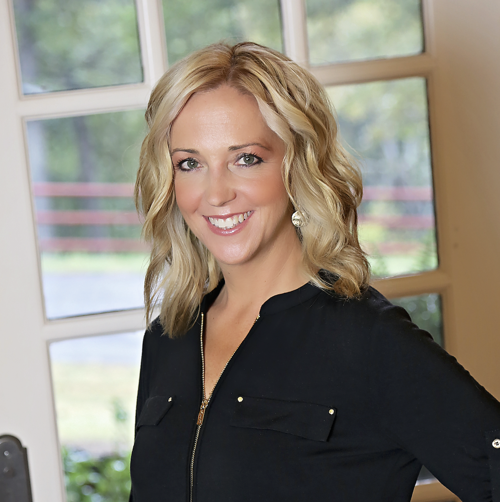 After adopting four children from foster care, Adrienne Kallweit began to think differently about the role of her business.
It led her to create a nonprofit to fill a little-known gap in the child welfare system: qualified babysitters.
Babysitting isn't an easy job. Good ones bring a healthy resume of skills, professionalism and sometimes a case full of activities. Parents often want referrals and even background checks.
For parents with children who have experienced trauma or have special needs, finding someone becomes a challenge.
This is why foster, adoptive and reuniting parents often forgo babysitters. They lack a way to find the right person or can't afford it.
That's when babysitting becomes an issue of mental health and respite care; a term not often associated with child care but an accurate description.
Parents need a break occasionally from their children, whether that's a standing date night, once a month or extended care for several days.
Having time to focus on a spouse or connect with friends is crucial for mental health. It's good for parents and, ultimately, our children.
Kallweit founded Tulsa-based SeekingSitters 16 years ago as a referral babysitting provider and now franchises it across the country. She used her private investigator skills to focus on extensive background checks of sitters.
The company recruits experienced and qualified child care providers. It surveys parents about their children and family dynamics to find the best match.
When Kallweit and her husband, David, went through the adoption process, they realized how many foster, adoptive and reuniting families don't have access to this kind of service.
"I was awakened to all the needs that the Department of Human Services has," Kallweit said. "The No. 1 thing in DHS for foster and adoptive families is success in finding reliable resources for respite care. Parents who are working at reunification also need this help."
Kallweit realized her private business had the right model to meet this unmet need in the child welfare system.
"This was the kind of work we have always done — finding safe, reliable relief," she said. "We find sitters who understand what children are going through and what they need. Parents know they have been screened, and the children will be safe."
After meeting with DHS and nonprofit social workers for a year, Kallweit began a pilot program three months ago with Family and Children's Services. Several other nonprofits contacted her about the service.
That led to the formation of the nonprofit Child Respite Resource to raise money for providing respite care to adoptive, foster and reuniting families. The nonprofit will take referrals from agencies to connect families to qualified providers.
Respite care through DHS is limited to $150 a year. That doesn't go very far.
The Sooner Success program offers respite care vouchers for eligible caregivers for $300 a quarter. That has been upped to $400 during the COVID-19 pandemic.
Kallweit estimates that $480 a quarter would cover the cost of respite care provided by professionals every other weekend.
This type of service is crucial considering Oklahoma leads the nation in the rate of children experiencing two or more life-altering traumas.
Trained respite caregivers understand unusual behavior and how to respond. They become partners with parents.
"We understand even a divorce can be a trauma," Kallweit said. "This is what has been on my heart — where can we be of help in doing this kind of care.
"Things are not going to be back to normal after the COVID-19 pandemic. We expect high (post-traumatic stress disorder) in families and stress levels going up. We have more than 300 sitters ready and need to work. We are organized and prepared for when businesses reopen."
The Child Respite Resource foundation has a Go Fund Me goal of $25,000. This will subsidize costs for families connected through partner programs and designed to handle the predicted rise of mental health needs following the COVID-19 shutdown.
Currently, only children of essential workers have been receiving respite providers. Most of the caregivers are in the Tulsa and Oklahoma City areas with plans to expand as the foundation grows.
"We know personally the sacrifice that foster and adoptive families are making, and we want to be there and provide support that is safe and reliable." Kallweit said, "We know it from experiencing the benefits personally and how it helped in the success of our family."
---
Ginnie Graham 918-581-8376
Twitter: @GinnieGraham
Catch the latest in Opinion
Get opinion pieces, letters and editorials sent directly to your inbox weekly!