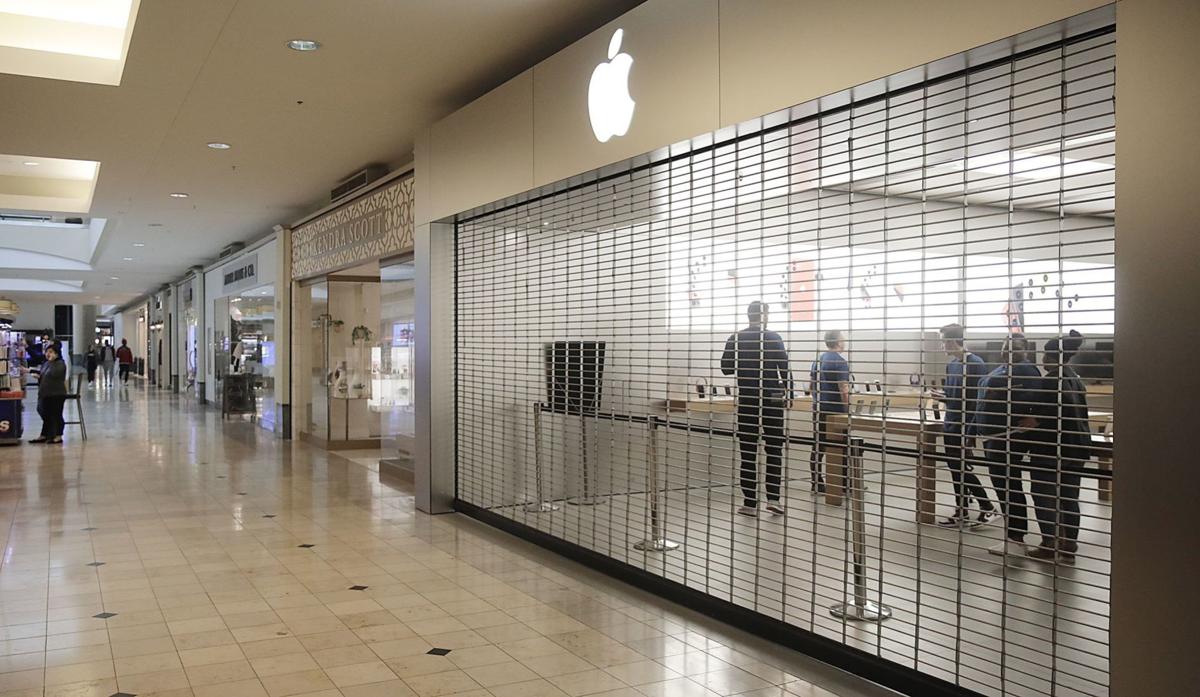 After a job loss, go ahead and mourn. You aren't alone.
Everyone seems to be in survival mode, stunned and trying to figure out the next move.
"That's at least one out of 10 people who have lost a job. It's staggering, and it's heartbreaking," said Carey Baker, founder and CEO of the Tulsa staffing agency ProRecruiters. "If you are one of those people, grieve. Go through the process of working through those emotions.
"That's a part of becoming emotionally mature. But also, if a person doesn't do that, it will come out in an interview in response to a prospective employer's questions."
This grieving usually happens while figuring out the paperwork for unemployment benefits, temporary health care and other possible new aid plans.
The sheer volume of the new filings is going to bog down the existing system, so expect some obstacles and frustrations.
Be regimented about getting that done, Baker said.
"Once you have some money coming in, it allows you to breathe," Baker said. "Then you can really start to tackle your approach to searching for a new job."
Don't spend too long in grief, though, maybe a couple of days to two weeks tops.
Self-reflection comes in the wake of this letdown. This is a more constructive way to redefine where to go next.
It's a chance to think about the kind of work to seek.
"Ask if you enjoyed the work you were doing prior to losing the job," Baker said. "If yes, and there is a lot of career satisfaction, then stay in those lines and in a similar industry or position.
"If no, you did it for a job or like the people you worked with but not the work itself, then here's where the silver lining is in the crisis. Think about what it is you're passionate about and enjoy doing.
"This is a time to reflect on what you're good at and how to translate that into the workforce."
For people who don't know where to start, there are resources. Some are online and some are with staffing companies, including ProRecruiters, which have virtual services. These include programs focusing on career assessments, interviewing skills, resume reviews and software skills. Another thing to do is look at old work evaluations.
"When unemployed, your self-esteem takes a big hit," Baker said. "Reading those assessments will beef up and recharge that self-esteem. You can remember those things you are good at and can bring to the table when tackling the job search."
This preparation will help workers navigate interviews. Job interviews typically ask a potential employee the type of position or work being sought. The wrong answers are "anything" or "whatever." It's not descriptive or specific.
"Businesses don't hire 'whatever' people," Baker said. "You need to be insightful and reflect on what exactly it is you bring to a business."
Think about the characteristics that make you a good employee like teamwork, deadlines, data analysis, projects, public speaking or other unique traits.
It may seem hard to think about job hunting during a time of disappearing jobs. But they will return. Preparing now for that economic turn will put workers in a better position to find the right job.
"You don't wait to build a ship when it's time to sail," Baker said. "Like that, you don't want to look for a job and put out resumes when you are in self-reflection and reaching out for assistance. When companies are looking, you don't want to be behind the curve and miss opportunities."
Right now, recent college graduates are having trouble landing that first professional job or having job offers rescinded.
"This is by no means a death sentence for someone's career. It's a blip," Baker said.
So how does a person handle this blip? It could be considering other career fields, boosting tech skills, networking or volunteering.
"What do you do in this space so when we come out of it, you can show a potential hiring manager how you can shine in adversity?" Baker said.
The same goes for college students seeking internships. Many companies are cancelling summer programs as a cost-saving measure.
That gap in a resume is going to be understandable. History will mark this time with many such blanks.
"For my business and me personally, this is tough. But it's also knowing that it's not permanent," Baker said. "The bad times always lead to good times. Getting to happiness we go through grief and sadness. But it's OK to be unhappy and go through that.
"It's not permanent, so it's about what you do in the space in between. There are things people can do now."
---
Ginnie Graham 918-581-8376
Twitter: @GinnieGraham
Concerned about COVID-19?
Sign up now to get the most recent coronavirus headlines and other important local and national news sent to your email inbox daily.