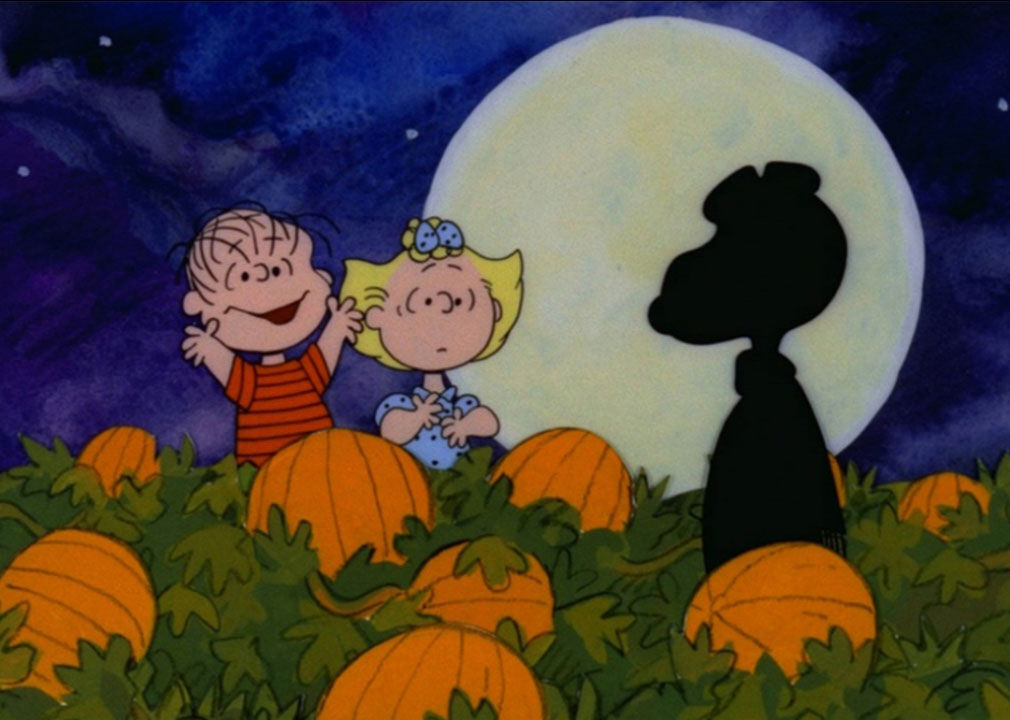 The Peanuts gang is giving everyone rocks this year. Like 2020 isn't the worst already.
No primetime network airing of "It's the Great Pumpkin, Charlie Brown" is scheduled. The Thanksgiving and Christmas specials won't happen, either.
In the era of ridiculousness in streaming everything online, a person must have AppleTV+ to see the classic specials. This is part of an expanded partnership with WildBrain, Peanuts Worldwide and Lee Mendelson Film Productions, the companies with the Peanuts intellectual property rights.
Apple bought the rights in 2018 to produce new Peanuts content, and this was meant to put everything in one place. In a way, that makes sense and likely very profitable.
It also cut out an American tradition of communally watching a show accessible to everyone.
The streaming service says it will air the Halloween episode for free for 72 hours starting Friday. It will do the same for the other holiday shows.
That's nice. But a person must have access to the technology to download and stream it.
This pandemic uncovered a great tech inequity in our country.
A good number of people cannot afford or get access to internet services, ensuring they won't wait for the Great Pumpkin or hear Linus giving a monologue about the true meaning of Christmas.
It feels like the loss of one more thing to this depressing year. With a country divided, the Charlie Brown holidays specials always brought us together.
Generations have grown up watching the 1966 Charles Schultz Halloween special featuring the lush animation and antics of Charlie Brown, Snoopy and his friends.
It came a year after the premiere of "A Charlie Brown Christmas," which forever memorialized Vince Guaraldi's holiday instrumental and lessons about being kind and looking beyond commercialism. Ironic now, no?
By the time the 1973 Thanksgiving special arrived, Americans were ready to snicker about the toast and jellybeans kids would opt for holiday dining.
To modern eyes, the absence of parents from the Peanuts Thanksgiving makes you wonder why no one called the Department of Human Services. We watch anyway.
Years ago, my family bought the compact discs so our young children could enjoy the specials more than once a year. We still keep a DVR in our attic, just in case.
Even though we could watch the Peanuts gang celebrate the holidays anytime, we never missed the primetime viewing.
My parents were in middle and high school when the Halloween and Christmas specials originally broadcast. Growing up, they made sure nothing was scheduled on the nights Charlie Brown episodes aired.
We made s'mores and sat to watch the familiar characters and story. All kids have similar memories.
For years, Dolly Madison sponsored the specials. Every year, my sister and I begged our parents for Zingers, fruit pies and coffee cakes, even if we thought coffee was gross.
Children's marketing works, but our frugal parents never agreed to the purchases. Not that I'm sore about that or anything.
Americans don't watch too many programs together anymore, especially as families. We're used to catching episodes when we can, if we have the channel or service.
The Charlie Brown specials remain one of the comforting traditions where children tune in at the same time.
Some of the storylines seem quaint or outdated, like how much should those kids put up with Lucy. Then again, everyone knows a Lucy.
Just like we can relate to the down-on-his-luck Charlie Brown, frustrated intellectual Linus or the ignored sibling Sally. No one can resist Snoopy.
There is tenderness in the specials: Lucy tucks her younger brother into his bed; the friends make sure they have a Thanksgiving meal; and kids realize that a biggest tree isn't always the best.
Charlie Brown and his gang are getting swept up in the streaming apocalypse.
I miss the days of just having cable and Netflix instead of this dizzying array of streaming services. Our family constantly restructures between six to eight apps at any time.
We won't be adding AppleTV+. It's too much right now.
That DVR in the attic will be unearthed and running again. It won't be the same, but it will be our thing.
It's not that I feel scorned by this latest corporate deal, but I will find a way not to be cheated out of this trick-or-treat delight.
---
Ginnie Graham 918-581-8376
Twitter: @GinnieGraham