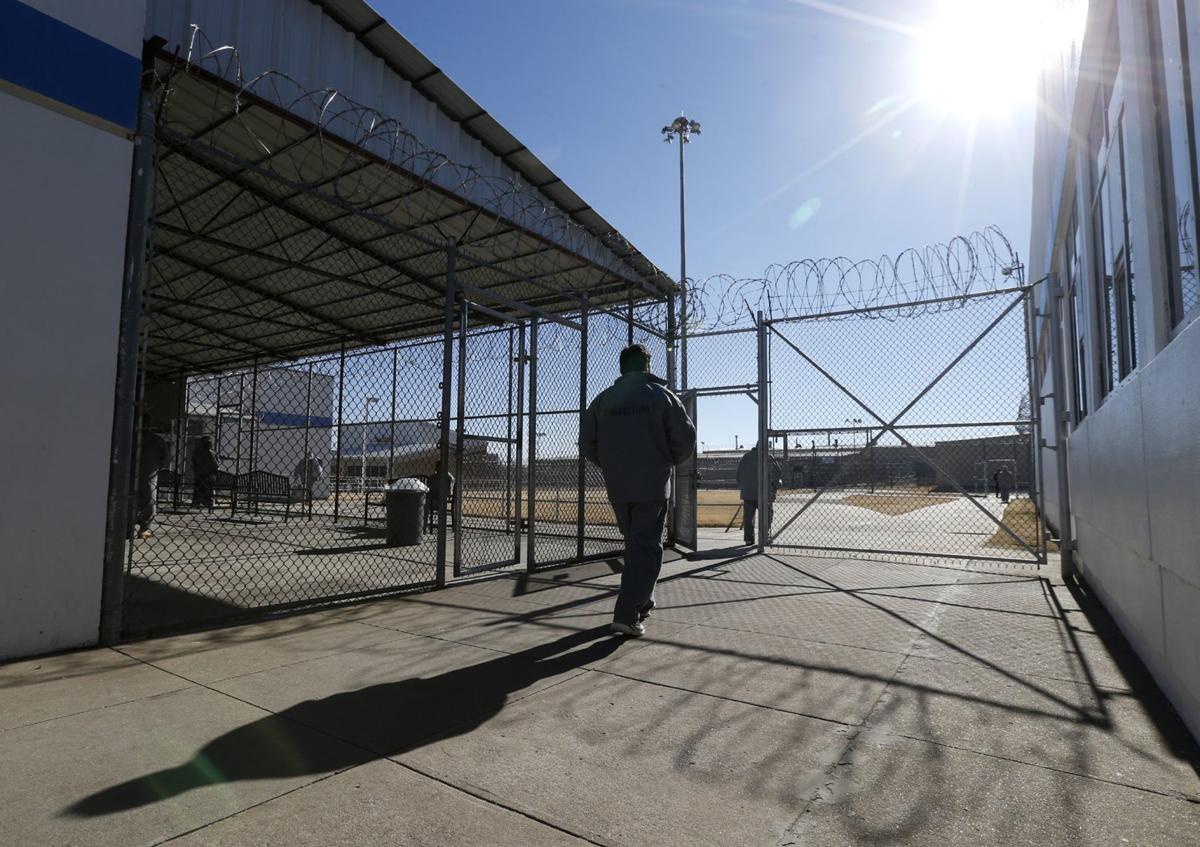 Lawmakers should not interpret the failure of State Question 805 as a sign criminal justice reforms are complete.
That is not Oklahoma's reality.
Oklahoma ranks No. 1 in the overall and female incarceration rates, according to an August U.S. Bureau of Justice Statistics report. A caveat is that the data is from two years ago.
Even factoring in recent commutations, advocates put the overall rate at no better than No. 3, and women are still locked up at the highest pace in the world. The needle hasn't moved far enough.
Gender and racial inequities have attracted attention from national groups with missions for equality. Some of those contributed to the campaign to pass SQ 805.
Oklahoma has been this way for decades: bankrupting our state budget, breaking up families and hamstringing the state economy. The zeal for locking up our citizens put our priorities out of whack, harming our public education, health and economic systems.
Oklahomans used an initiative petition for a statewide vote when frustrated by the lack of action by lawmakers. It's how the state legalized medical marijuana and expanded Medicaid.
The first significant change to criminal justice came in 2016 with State Questions 780 and 781, which reclassified some petty drug and property crimes to misdemeanors and promised to move savings into crime prevention efforts.
The sky didn't fall, but the Legislature hasn't followed through with that savings shift.
The next move sought a policy change to prevent judges from imposing greater prison sentences on people convicted of new, nonviolent crimes based on past nonviolent felony convictions.
Oklahoma inmates spend more time in prison than counterparts in other states. Drug offenses get 79% longer sentences than the national average, and property crimes have 70% lengthier sentences.
About 80% of Oklahomans with a prior nonviolent conviction receive a sentencing enhancement, making that a target.
Legislative proposals were made in 2017, 2018 and 2019. Prosecutors and law enforcement pushed back hard, so reformers went to the initiative petition.
The same type of rhetoric voters heard, often couched in fear and misinformation, was used to stop it at the Capitol. The measure was defeated Tuesday by 61%.
Kris Steele — former Oklahoma House Speaker and executive director of Oklahomans for Criminal Justice Reform — has been a leading voice to make the state's criminal justice system more fair, equitable and effective.
"We have men, women and their families really devastated today because they had hope their loved ones would be able to come home sooner," Steele said. "We have good people living here in Oklahoma. They are no worse than people living in other states but we have consistent higher rates of incarcerating our citizens. We are better than this."
Gov. Kevin Stitt has embraced criminal justice reforms, setting a single-day commutation record last year at 527 releases and commuted nearly 600 sentences so far this year.
But simply releasing prisoners isn't enough. The best way to lower prison capacity is to keep people from getting there in the first place and providing resources to keep inmates from returning.
Plenty of other reforms are on the table, around areas such as bail, mandatory court fines and fees and driving restrictions.
Jails are full of people who are waiting for a hearing on a nonviolent allegation but cannot pay for their release. Some people are there after getting behind on court fee payments.
These become debtors prisons, punishing people for being poor rather than being dangerous.
Expect opposition to these proposal, often from people benefiting from the status quo.
More needs to be done for providing substance abuse rehabilitation and mental health services instead of prison. And, inmates need more treatment while incarcerated along with job training and education.
Lawmakers are honor-bound to follow through on the voter-approved plan to shift savings from lower prison rates to mental health and crime prevention programs.
Steele said there is good news on that front. The Office of Management and Enterprise Services, Department of Corrections and advocates have come to an agreement on that formula.
"That is something we haven't had for four years," Steele said. "We hope this gives the ability to help the Legislature follow through on make the appropriation that voters wanted."
Oklahoma cannot stop the momentum to make our criminal justice system better; it's the morally and economically right thing to do.
"Oklahoma still has an incarceration crisis," Steele said. "Even if 805 had passed, there is so much work that needs to be done. Oklahoma did not get to the world's highest incarceration rates overnight.
"There is no one, single policy that will fix everything. There are several things that need to be addressed."
---
Ginnie Graham 918-581-8376
Twitter: @GinnieGraham