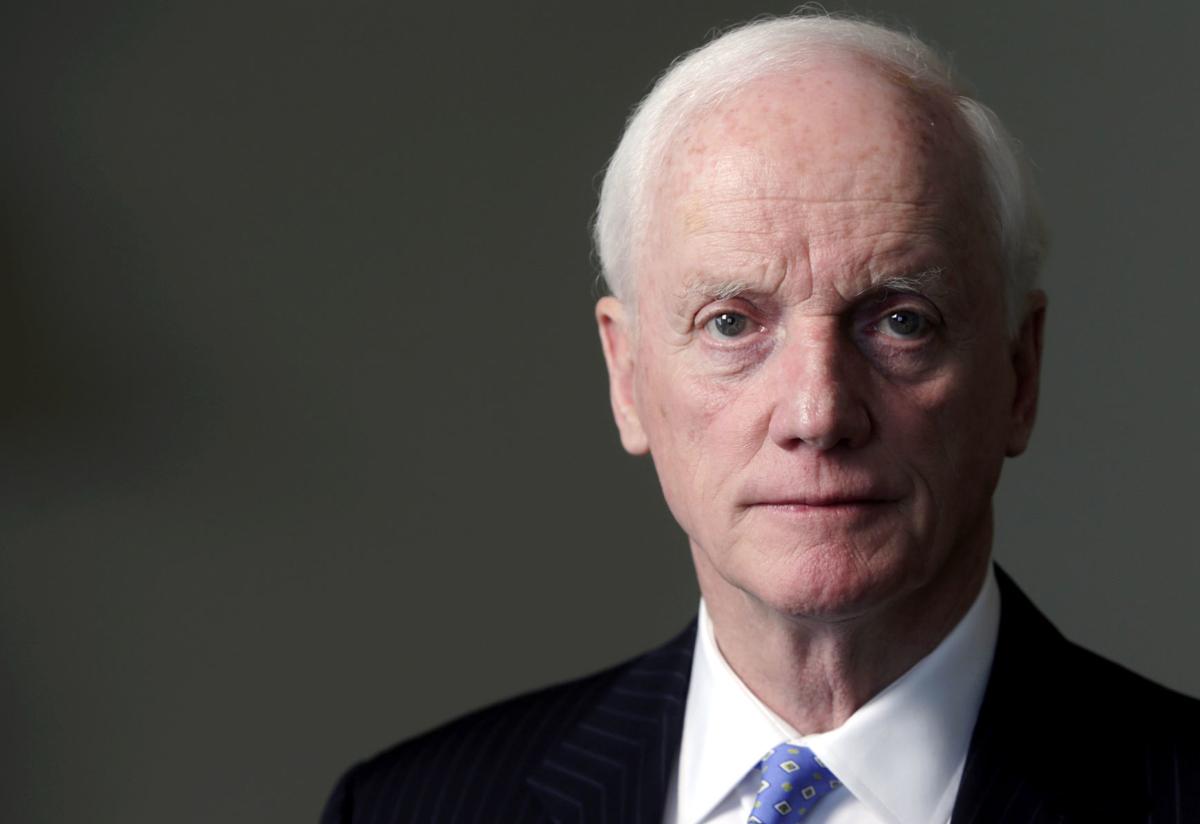 Some months ago, I joined Hannibal Johnson to tour the remains of Black Wall Street, the burial ground of dreams of equality, following the horrific killing, burning and looting of Black businesses and homes in early 20th century north Tulsa.
Johnson is an attorney and author, most recently of the seminal story of the massacre and its aftermath.
Oklahoma had been a state since 1907. One would have thought that the passage of the Civil War Amendments to the U.S. Constitution would have created one American family. Slavery was abolished. Birth in the United States assured citizenship, notwithstanding skin color. The right to vote was forever a sacred right.
But it was not to be. President Theodore Roosevelt resisted Oklahoma statehood. He believed that when the Republican territorial government was replaced at statehood by Democrats, the Legislature would pass Jim Crow laws and Black life would return to second-class servitude.
As feared, the Democratic Legislature passed Jim Crow. But it went further. The single Black legislator, Republican A.C. Hamlin, was defeated at the next election, the result of future Democrat Gov. William "Alfalfa Bill" Murray's constitutional amendment that created a situation such that if you or your family could not vote in 1865, you couldn't vote. No Black could vote in 1865. None could vote in Oklahoma after the amendment passed. Hamlin lost his re-election and countless Oklahoma Blacks fled, many to Canada.
The story of lost brotherhood, lost equality and lost opportunity started years before statehood. Black dreams of property, land ownership, homesteads and the American Dream, all were part of the hope of a larger dream. The dream of a Black state.
Twenty years before statehood, "Oklalusa" was a drawing board creation of freed Indian and white slaves. They saw Indian Territory, and the two million acres of the Unassigned Lands, as potential sites for a Black state. They later would narrow their focus on the emerging Oklahoma Territory.
Two talented Black men, former U.S. Ambassador J. Milton Turner and Edward Preston McCabe, helped create and drive the vision of a home for former tribal slaves and a future home for the five million Blacks recently released from bondage in the old Confederacy.
The story of the Black state is little noted nor remembered. I learned about it in the book "Oklalusa," by Oklahoma City attorney and banker, Eddie W. Jackson.
It should not be forgotten. Thousands of freedmen rushed to Oklahoma to participate in the Land Runs of 1889 and 1891. Many were poor and desperate as were many of their white brothers, but many were also prosperous and educated. They were determined to make a life for their families and their race.
Early after the 1891 land run, Black and white claimants for land split nearly 50% in claiming homesteads.
The movement spurred hope. And dashed hopes. Following the 1891 land run, Boomer gangs intimidated Black claimants, which caused many to give up and leave. The removal of federal troops from the South and the end of freedman's rights chilled interest. The presidency of Democrat Grover Cleveland turned off the ignition. Sunset laws declared that Blacks could not be on the streets of some communities after dark. The U.S. Supreme Court ruled that segregation was to be an enshrined public policy. The races were not expected or encouraged to live together.
The Black state mountain was no longer to be climbed. It was too risky. It would be too costly. The political pain was too severe. Black lives might matter but not just yet.
Frank Keating, governor of Oklahoma 1995-2003, is a member of the Tulsa World Community Advisory Board. Opinion pieces from board members appear in this space most weeks.
---
Frank Keating, governor of Oklahoma 1995-2003, is a member of the Tulsa World Community Advisory Board. Opinion pieces from board members appear in this space most weeks.