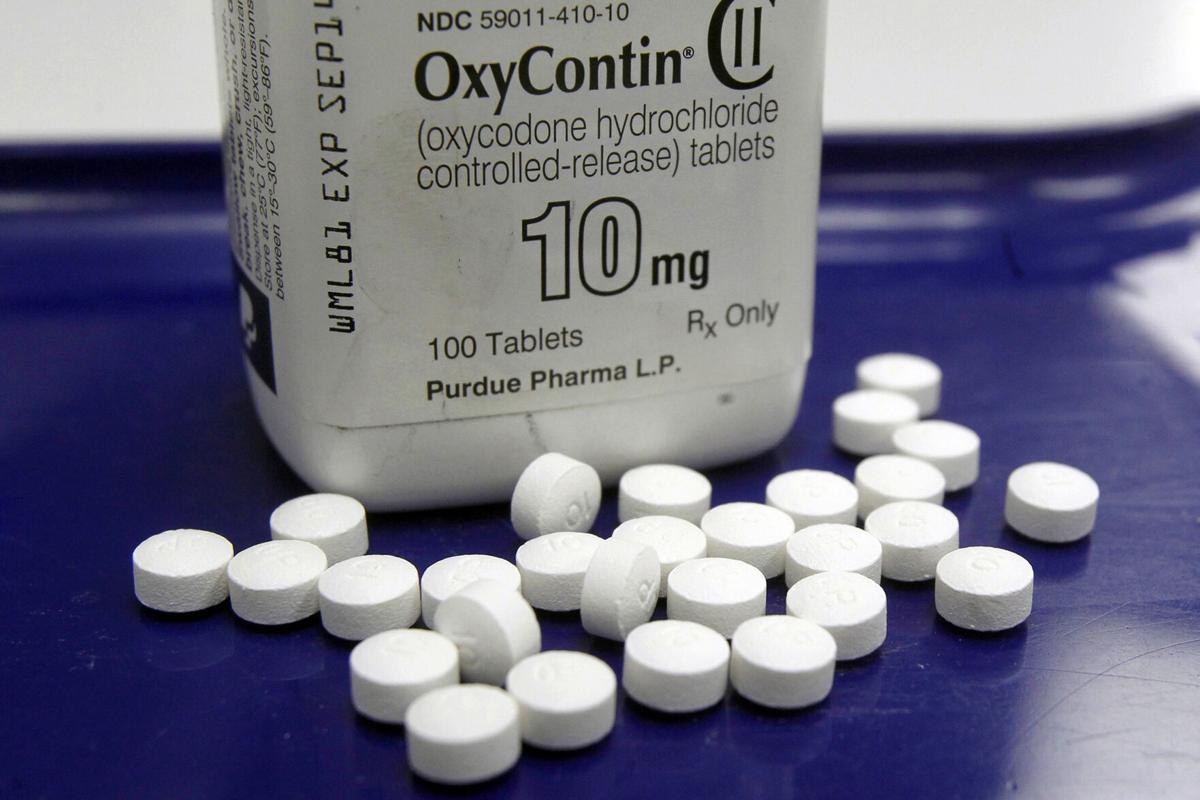 Who should solve a crisis? Judges? Or elected lawmakers?
Oklahoma's Supreme Court will decide soon whether state law allows judges to resolve a crisis by labeling it a "public nuisance."
On appeal is a trial judge's order that a pharmaceutical company must pay $465 million to create 36 new government programs to address the opioid epidemic, adding an estimated 1,734 new state workers.
That amount would fund programs only for one year. Oklahoma's attorney general, who filed the lawsuit, is asking the Supreme Court to increase the judgment to $9.3 billion, to fund everything for 20 years.
The defendants, Johnson & Johnson and subsidiaries, say the award must be overturned entirely. They argue that the judge misapplied Oklahoma's public nuisance law, wrongly claiming it empowers him to "fix" matters by creating new programs at the defendants' expense.
Those who possess clear power — legislative leaders and the governor — have asked that the order be upheld and increased to $9.3 billion. That would take them off the hook for devising a plan and for coming up with the money.
Many Oklahoma cities, counties, public bodies and private groups cheer this on, filing court briefs saying Johnson & Johnson should pay billions. Some of these could share in the benefits without jeopardizing their current funding, and without having to compete for tax dollars for 20 years.
But on what basis can a district judge create and fund an expansion of state government? Is it constitutional? Those questions are posed by the defendants and in friend of the court briefs that oppose the ruling.
One precedent is the Oklahoma Education Association's 2006 lawsuit which claimed a crisis existed because the Legislature was underfunding schools. OEA asked the courts to compel higher spending. The state Supreme Court rejected this, proclaiming that it would inject the courts into politics and would violate the separation of powers between the legislative, executive and judicial branches.
Now the crisis label is attached to 6,000 Oklahoma deaths (over a 20-year span) and countless addictions because opioid pills were prescribed too freely. Yet illegal drug traffickers were not sued, although they also are major causes.
The attorney general accused drug companies of making doctors believe their patients would not become addicted. Some settled, so ultimately the lawsuit was solely about whether Johnson & Johnson helped create a public nuisance, even though filings show the company sold less than 1% of opioids prescribed in Oklahoma. Although the state and the court order freely use "false" and "misleading" to describe Johnson & Johnson's marketing, this nevertheless was neither a fraud case nor a criminal case.
The sole legal claim was a violation of Oklahoma's public nuisance statute. The U.S. Supreme Court ultimately may decide whether that law is so vague that it is unconstitutional because the state can sue for whatever "annoys, injures or endangers the comfort, repose, health, or safety of others."
Oklahoma's case reflects a nationwide trend that has gone far beyond class-action cases involving tobacco and asbestos. Public nuisance lawsuits filed or threatened by state and local governments include:
Making fast food restaurants pay for causing obesity;
Requiring energy companies to foot the bill for climate change;
A Cherokee Nation lawsuit seeking damages for the "vaping epidemic;"
A movement to force phone companies to pay for an epidemic of texting-while-driving.
Dozens of attorneys general from other states have asked Oklahoma's Supreme Court to uphold the opioid verdict because it would boost their own public nuisance lawsuits.
The $465 million is only the tip of the iceberg. When public nuisance laws are used to address claims of crisis, there is no limit on how far judges can go. We've then lost the separation of powers on which our government is based.
The need to preserve our system of government is bigger than opioids, COVID or some other crisis. I don't work for any drug company but I've worked on many anti-drug issues and I've publicly chastised Big Pharma. As a former public official, I know it's vital that our bedrock principles are not sacrificed in the name of some cause.
As Ronald Reagan put it, "Government programs, once launched, never disappear. A government bureau is the nearest thing to eternal life we'll ever see on this earth!"
Former Fifth District U.S. Rep. Ernest Istook practices law and writes on public policy, and is a distinguished fellow with Frontiers of Freedom.
---
Former Fifth District U.S. Rep. Ernest Istook practices law and writes on public policy, and is a distinguished fellow with Frontiers of Freedom.