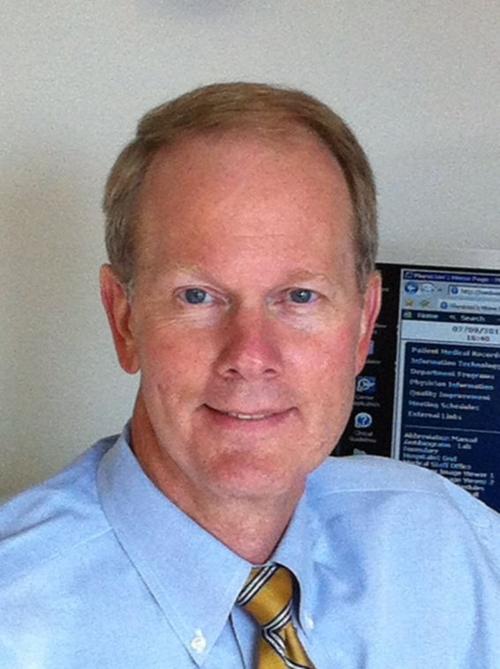 I've had a friendly debate with a physician colleague about Medicaid expansion recently.
He opposes Medicaid expansion and says many of the health problems among the state's working poor could be better addressed by a good dose of personal responsibility: less obesity, drinking and smoking; more exercise.
Unhealthy behaviors are a huge problem among Oklahoma's working poor, but looking at the issue as a primary care physician, I see that Medicaid expansion is the best route to a solution. Medicaid expansion is how we get more personal responsibility and a healthier state.
While blaming the patient for their poor choices might seem justified, we cannot settle for that as a final argument. It isn't keeping up with current thinking and the science behind many unhealthy behaviors.
If throwing away the pack of cigarettes or not raising the doughnut to the mouth in the presence of obesity were that easy, society wouldn't have a problem. Changing behavior is not like throwing a switch. Many of the behaviors that lead to the most common chronic diseases are deeply embedded, pathologic rewiring of our neurobiologic and psychiatric makeups — fueled by years of abuse. Likewise, they require a trusting relationship with a primary care physician skilled in long-term incremental care to bring about meaningful improvement.
Also, coming to more common awareness are the social determinants of health. In fact, it is now understood 80% of a person's well-being is influenced not by the medical team they see but by the social environment in which they live. Lack of safe housing, unreliable food sources and inconsistent money to pay the electric bills and afford medication are a few examples of how an unstable environment sets many up for failure.
The good news is medical and social sciences are now understanding the sources of many of these problems. More sophisticated treatments are now available for many addictions. The recognition of the role adverse childhood experiences play on adult future behavior and new sources of therapy are impacting lives previously in chronic despair. Innovative technology and emerging access to social services, previously unavailable, are searching out those most vulnerable to their social environments and rendering assistance.
Primary care practices are also where preventive procedures are monitored and prescribed. Cancer screenings, immunizations, in addition to management of chronic diseases such as diabetes, hypertension and asthma — all are the responsibility of primary care practitioners.
Primary care also serves as the entry point into the complexities of the health care world. Not to make light of my subspecialty colleagues' value, but not everyone needs a cardiologist or dermatologist. Primary care clinicians are trained to manage most adult needs. Primary care is also where most minor problems can be taken care of before escalating into an emergency.
All of these treatments and services are largely centered on primary care medical practices — internal medicine, family practice and pediatrics. Practitioners in these fields have been the focal point for care with these innovative treatments and services. It has been repeatedly proven that communities well served with primary care practices are healthier, quality of life is better and health care costs are lower. Without access to effective primary care practices, which Medicaid expansion would enable, there is little hope for our uninsured population to afford the chance to break out of these deeply rooted, unhealthy behaviors and circumstances.
Dr. Michael Maxwell, MD, FACP, is an internist with Ascension St. John.