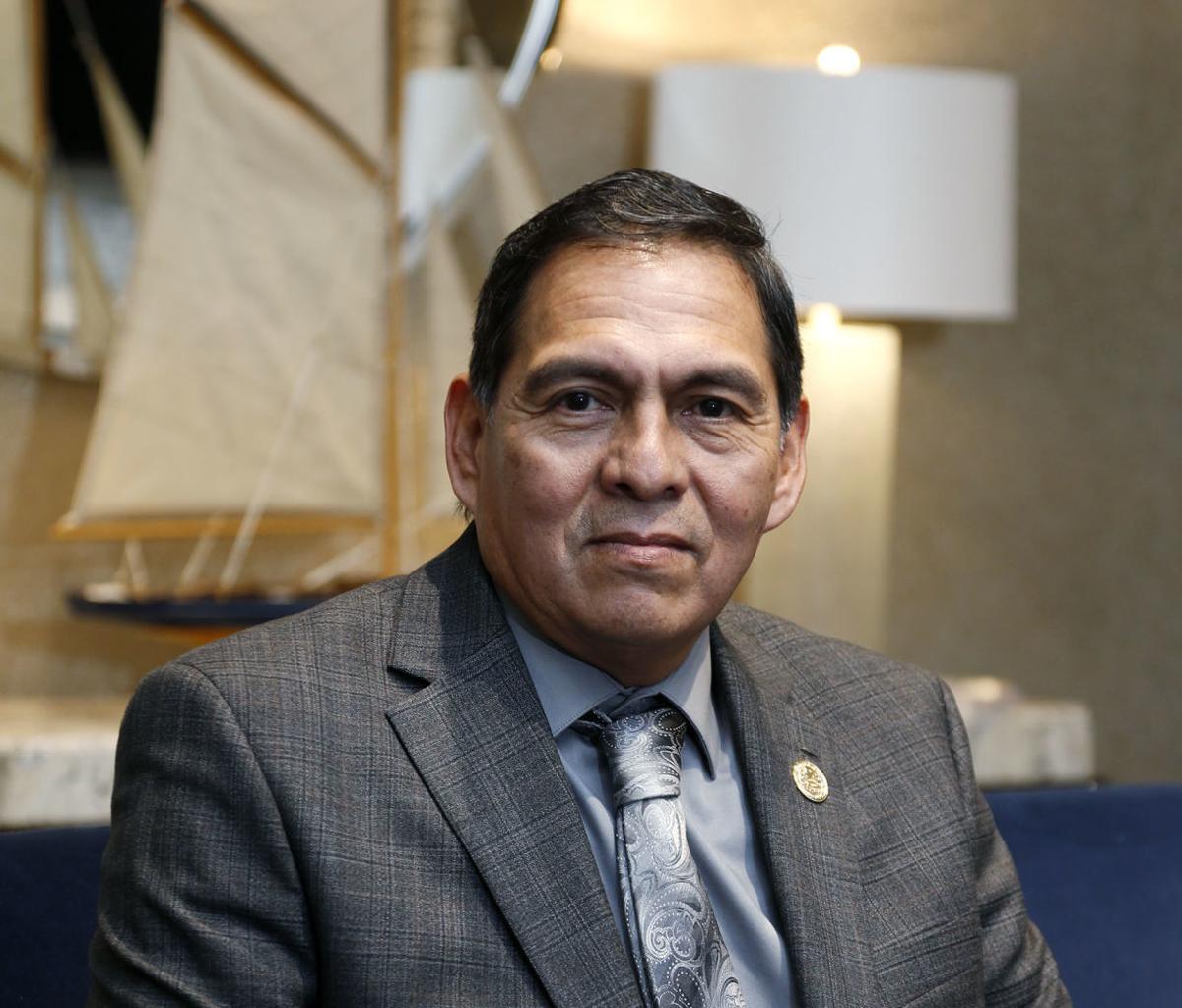 Oklahoma hospitals are reaching an insurmountable situation in the fight against COVID-19. The Muscogee (Creek) Nation is proud to be among Oklahoma's rural health care providers, but the reality of our state's overloaded health care system is that we can't get our patients into critical care hospitals for the care they need.
Although the vaccine offers hope, there won't be enough vaccine available to reduce virus transmission until the spring. We must do everything in our power to act now.
We recognize first-hand that the COVID-19 battle is particularly hard fought in rural Oklahoma. According to analysis by the Center for Rural Health at Oklahoma State University, mortality rates in rural Oklahoma communities are approximately 20% to 25% higher than in urban cities. In Oklahoma communities within our boundaries, there have been 62,998 positive cases reported, and we have lost 608 people to this virus. On Dec. 11, there was a daily increase of 949 new cases.
Our rural communities are suffering disproportionately from COVID-19 because of the prevalence of chronic disease and lack of access to intensive care beds. Native populations, significant in rural Oklahoma, are 3.5 times more likely to get COVID-19 than white people, according to the U.S. Centers for Disease Control and Prevention.
We serve both the general public and Native Americans in our community hospitals in Okmulgee and Okemah, and we are equipped to provide general emergency room and medical/surgical services. However, we rely on Tulsa and Oklahoma City health care systems to provide critical care. Although our health care workers are fierce in their efforts to save your life, they lack the resources to prevent your death.
Oklahoma has the third highest rate of COVID-19 hospitalizations in the U.S., according to latest White House report. As a result, intensive care units are at capacity; at last look only 3% of staffed ICU beds were available in Oklahoma.
Patients have died in our care while waiting for an ICU bed. We have transferred patients as far as St. Louis in desperate attempts to find the critical care needed to treat people who are seriously ill.
Together we are in a war against COVID-19; unified we can fight it. Everyone has a role in relieving the strain on Oklahoma's health care system.
Wear a mask and watch your distance. MyHealth Access Network, Oklahoma's non-profit health information exchange, reports that as of Dec. 10, there is a 19% lower positivity rate for cities with masking mandates compared to those without.
Get vaccinated. The FDA advisory panel has completed an unbiased and unfiltered review of the Pfizer vaccine. More vaccines are under review, and while help is on the way, the vaccine won't be widely available for months. The Muscogee (Creek) Nation expects to receive a limited number of doses for health care workers and vulnerable populations soon, and we are developing detailed plans to help vaccinate everyone when the supplies arrive.
Although vaccine efficacy rates are high, it doesn't offer 100% protection. For the foreseeable future, we will need to accept the personal responsibility to wear masks and limit our exposure.
At the beginning of this pandemic, health care workers were considered part of the frontline. Now, they are the last line of defense. It is our turn to do what we can to help our communities and our exhausted medical personnel.
As a lifelong Oklahoman and Muscogee citizen, I have always been proud of our sense of community and willingness to help others. In the absence of a needed statewide mask mandate, we should all do our part to protect Oklahoma's health care system, each other and ourselves.
David Hill is principal chief of the (Muscogee) Creek Nation.
---
Featured video:
COVID-19 basics
David Hill is principal chief of the (Muscogee) Creek Nation.