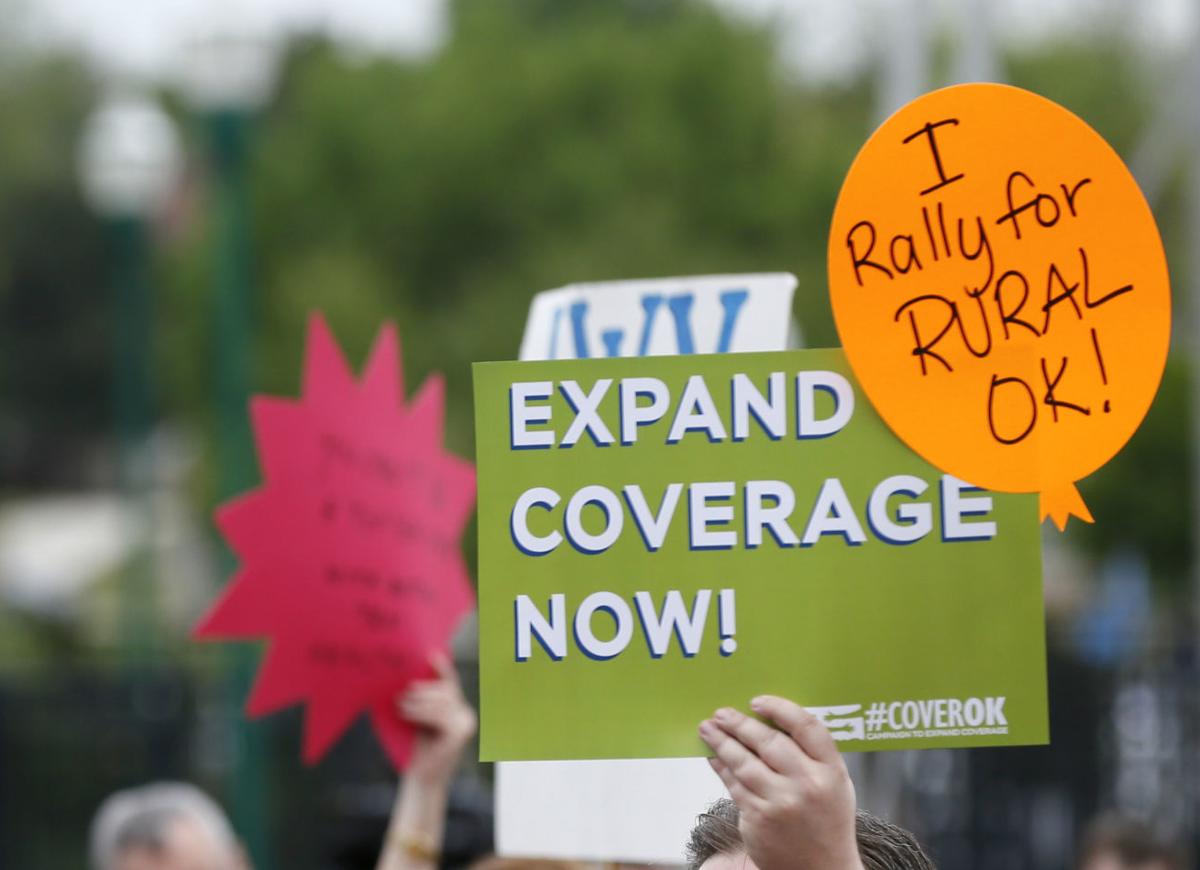 Over the past months, as the coronavirus spread through the population and wreaked havoc on the economy, Oklahomans, like other Americans, have united to express our gratitude and admiration for the essential workers who have continued to report to work day after day.
Those who care for our loved ones in hospitals, nursing facilities and child care centers; who stock the shelves in our grocery stores; who prepare the food in restaurants and cafeterias; who work the assembly lines in warehouses and processing plants — these are the brave, hard-working folks who have shown up and done their jobs in risky and stressful conditions.
Many of these essential workers are low-paid, hourly employees, earning anywhere from just over the state's measly $7.25-an-hour minimum wage to $12-an-hour. Many don't earn enough to provide for their families without regular assistance from public programs and private charities. And many of these low-wage workers work in jobs where they are unlikely to receive basic benefits, including employer-provided health insurance.
In fact, only one in three working-age, low-income Oklahomans (those with incomes up to twice the poverty level) had employer-based coverage in 2018, according to data from the Kaiser Family Foundation. Another one-third of this population, or some 247,200 Oklahomans, is uninsured.
Without health insurance they may be unable to see a doctor when they get sick or fill a needed prescription or receive regular treatment for chronic health conditions such as asthma, diabetes or bipolar disorder. It means when they do get medical care, often in the hospital emergency room, they may be bankrupted by crippling bills.
And it means if they do contract the coronavirus, they may not get the care they need until it's too late — or simply not at all.
Oklahomans have the chance to do something to improve materially the lives of essential workers. On June 30, voters will decide State Question 802, the ballot initiative that aims to expand Medicaid coverage for working-age adults with incomes up to 133% of the federal poverty level.
These are precisely the workers whose labor we have relied on during the pandemic who stand to benefit from Medicaid expansion. Occupations with an average annual wage that would make an adult eligible for Medicaid under SQ 802 include child care workers, home health aides, hair stylists, farm workers, food servers, cooks, bartenders and retail salespeople, according to Department of Labor and Industry data. Employees in all of these occupations currently have high uninsured rates, either because they work for small businesses that do not offer insurance or because they work part-time or seasonally and are ineligible for coverage.
In total, some 140,000 working Oklahomans who are currently uninsured would gain access to coverage under SQ 802, according to a 2013 report from the Oklahoma Policy Institute; 90% of the cost of newly eligible people would be borne by the federal government, allowing the tax dollars Oklahomans send to Washington to be brought home to provide care for our own residents.
In addition to helping workers, expanding coverage also benefits the businesses these employees work for. When employees can see a doctor and get the ongoing care they need, it means fewer days off work due to illness, better productivity and less employee turnover.
Many Oklahomans have expressed their gratitude to essential workers these past months by buying meals, holding signs and honking horns. These are generous gestures, but if we really want to show our gratitude to the essential workers in our economy, we must vote yes on SQ 802.
David Blatt teaches public policy in the master of public administration program at the University of Oklahoma-Tulsa.
---
Concerned about COVID-19?
Sign up now to get the most recent coronavirus headlines and other important local and national news sent to your email inbox daily.