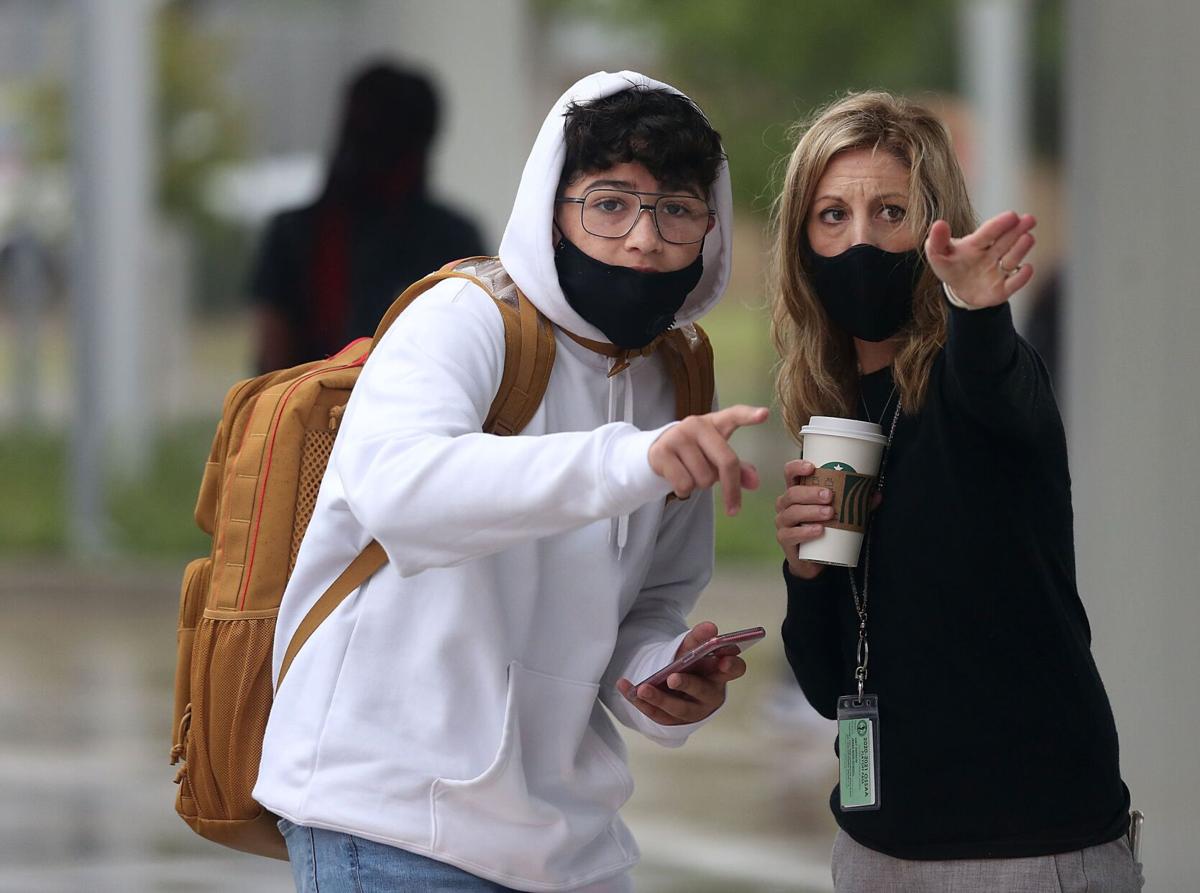 School has never looked like this. It's never felt like this. Never have there been so many weighty decisions and tedious considerations for simply educating students.
Through all the uncertainty and anxiety, our employees have consistently redefined what it means to be resilient. As they have been asked to adopt new routines or adapt to changing guidelines, their commitment to serving students has never wavered. They have made sacrifices and faced fears while modeling safe behaviors. They have been calm, reassuring voices in the lives of students. When faced with more questions than answers, they have bravely cast aside doubts to embrace a mindset of doing what is best for students.
Teachers are unsung heroes in any year. In a global pandemic, they have been asked to do more and be more than ever before. Adhere to all the safety guidelines. Make sure the students in quarantine have access to the lessons and support. Be prepared at any time to transition from in-person learning to distance learning. Check in on the health and wellbeing of students and families. Limit risk of exposure while attempting to provide the same caliber of instruction and personalized learning experience to every student. Remember to breathe. Put on a smile underneath that mask. Wake up tomorrow and do it all over again.
Teachers have been mentally and emotionally exhausted, but they are present. Their priorities continually place students before self. They have showed up every day. They have stretched themselves beyond what they thought possible simply because they don't want to let students down.
This kind of attitude certainly isn't limited to teachers. Educating students in a pandemic means support personnel have taken on one challenge after another. Bus drivers have been sanitizing seats before and after routes. Child nutrition workers prepared and packaged grab-and-go meals for students and families. Maintenance employees installed new air filters and distributed personal protective equipment to school sites. School counselors and nurses have guided students and parents through all the mental and physical health challenges brought on by the effects of COVID-19.
Turn to any school district across the nation and you will find staff members going above and beyond the normal call of duty to not only ensure the health and safety of students, but to be a light for students as they navigate these unprecedented circumstances.
As our country continues the recovery process, schools have played a critical role in allowing employees of all sectors to return to the workplace and move the economy forward. Without the incredible dedication and innovation of teachers, support staff and administrators, many students would not have access to the opportunities and resources needed to succeed.
A love for students has always been at the heart of why teachers and other school employees give so much of their time and energy to making a difference. Never has the love been stronger or more evident than this year. They have promised to do whatever it takes for as long as it takes, to provide the very best educational experience to every student.
In a few weeks, members of the Class of 2021 will walk across the stage as high school graduates. They will have a unique and powerful story to tell. Their triumph is a culmination of the collective sacrifice made by every staff member they encountered along their journey.
Our students are better, and our communities are stronger thanks to the teachers and school employees who rose to meet one challenge after another.
Saying thank you may seem like a small gesture, but a few kind words can go a long way toward lifting school employees who have been carrying a heavy burden for far too long.
Thank a teacher this week. Send a short, complimentary email to a principal. Buy a cup of coffee for someone who has helped your child.
Whether with words or actions, find a way to express appreciation. Let them know they are noticed and valued. School employees deserve our respect and admiration. More than any other year, they deserve our sincere gratitude.
Dr. Stacey Butterfield is the superintendent of Jenks Public Schools. A life-long educator, Butterfield worked as a classroom teacher, principal, and district administrator at Jenks Public Schools before becoming superintendent in 2013.