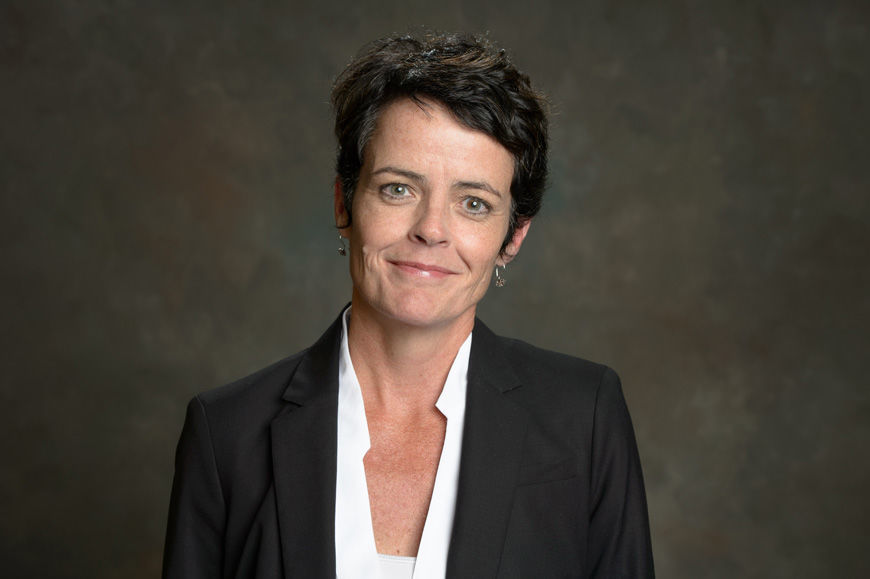 For the second time in less than two years, Tulsa lost a beloved community leader to amyotrophic lateral sclerosis (ALS), or Lou Gehrig's disease.
Former Tulsa Public Schools Superintendent Keith Ballard died Sept. 28, just nine months after his ALS diagnosis. And, in December 2019, longtime Jenks football coach Allan Trimble lost his 3-year battle with ALS.
The U.S. Food and Drug Administration's inflexible standards for allowing access to experimental treatments deprived both of these local heroes of time with their families and possibly even their lives.
ALS is a fatal neurodegenerative disease that destroys nerve cells that control voluntary muscle function, eventually impacting the ability to move, speak and breathe. It strikes people of all ages, genders, and ethnicities.
Every 90 minutes someone in the U.S. is diagnosed with ALS and someone else dies from it. ALS is designated as a rare disease not because so few people get it, but because ALS kills so quickly.
I received my diagnosis of ALS in 2019.
ALS, like other rare diseases, suffers from chronic underinvestment in scientific research to develop effective treatments. The relatively small potential pool of patients does not provide a significant enough return on investment for companies developing treatments to take that risk.
Research related to rare diseases is hindered because there simply aren't enough people living with the disease to carry out the kinds of clinical trials common in other diseases.
The recent clinical trials for COVID vaccines involved tens of thousands of participants. The typical phase 3 trial of an ALS treatment involves 200 participants.
This lower sample size has contributed to the FDA failing to give approval for ALS and other rare disease treatments.
Late last year, the FDA advised Brainstorm Cell Therapeutics that there was not significant evidence to support the approval of an experimental ALS treatment, NurOwn, based on data from a phase 3 clinical trial.
NurOwn has been in development for more than a decade and demonstrated safety and effectiveness in slowing or even reversing the course of ALS in trial participants. The FDA denied approval to NurOwn because the treatment was effective in a subset of participants, but not all.
In effect, because the treatment only helped 35% of those in the trial, it won't be approved for use by anyone.
If you're a person living with a 100% fatal disease, the conclusion that a 35% chance at life doesn't justify bringing a treatment to market is incomprehensible.
No single cancer drug works for every patient or every cancer. Cocktails of cancer treatments are prescribed depending on the patient and the type of cancer. Some cancers are still largely untreatable.
Does that mean we deprive those who might be helped of any chance? Of course not.
But the current processes for drug trial and approval do exactly that in the case of ALS and other rare diseases. Our regulatory process does not keep pace with the urgency of ALS.
Drug trials can drag on a decade or more. Most ALS sufferers do not live nearly that long.
In August, Congressman Markwayne Mullin called for more flexible treatment of ALS and for improved access to experimental treatments.
"We think it's very possible that a drug will work well with some ALS patients and not others, kind of like chemotherapy therapy works well for some cancer patients and not some others. The fear is waiting on FDA approval, (while) the ALS patients are saying, 'We'll try whatever,'" Mullin said.
In addition to calling for FDA reforms, Mullin and every other member of the Oklahoma congressional delegation, except Sen. James Lankford, have co-sponsored the Accelerating Access to Critical Therapies (ACT) for ALS Act to put more resources toward ALS treatment development.
We can solve urgent health needs when we put our minds to it. The quick, effective vaccine development during the pandemic proves that.
It was 82 years ago when Lou Gehrig announced his ALS diagnosis and retirement to the world. Unfortunately, little progress has been made since Gehrig's death to stop or slow down this devastating disease.
Instead, an ALS diagnosis comes with advice to get your affairs in order and to tick off your bucket list while you still can.
It's time to apply the lessons of COVID to aggressive, fatal conditions like ALS and so many other rare diseases. It's time to give families living with these diseases hope for the future.
Elizabeth McCormick is interim dean and Chapman Endowed Chair at the University of Tulsa College of Law.