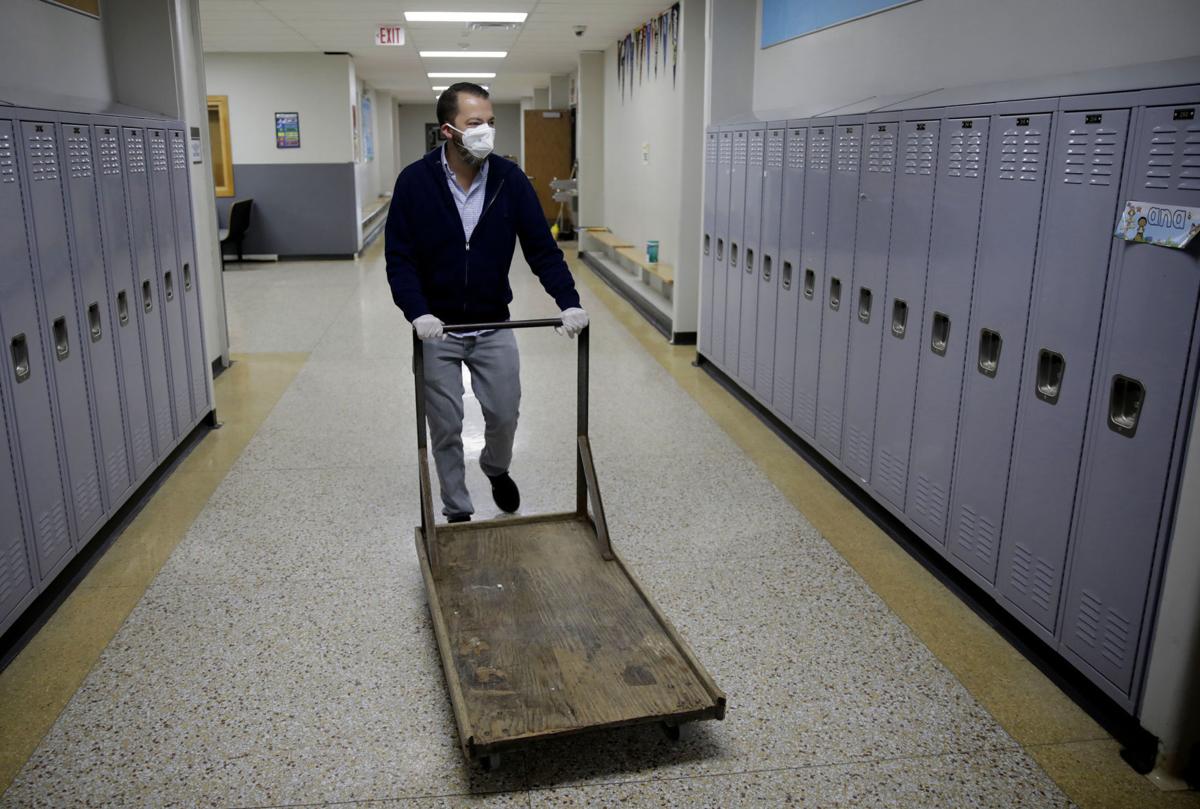 Across the country, during shutdowns we saw the emergence of many programs that paid restaurants to produce meals for people struggling with food insecurity. These programs received a groundswell of support from individuals, foundations and corporations because they accomplished three goals: stimulating local businesses and economies, maintaining jobs and feeding hungry people. These programs provided "win, win, win" scenarios.
Hunger Free Oklahoma's version of the program was called Tulsa Kitchens Unite. In a matter of days, our organization received more individual donations than we previously received in our entire three-year existence. It was an honor and privilege to run this program for 12 weeks, support 23 Tulsa restaurants/kitchens and serve more than 335,000 meals. We knew this solution was short-term — and with food insecurity rates doubling across the country we now need to focus on long-term, sustainable solutions.
The great news is that the Supplemental Nutrition Assistance Program, the largest national food resource for struggling families, more efficiently delivers the exact same "win, win, win" model that Tulsa Kitchens Unite provided.
Whether a global pandemic, natural disaster, disability or under-employment, SNAP has supported thousands of Oklahomans who find themselves in crisis. In a normal year, SNAP stimulates our economy to the tune of nearly $1 billion, which creates nearly $1.7 billion in local economic activity.
This year, because so many more people are in need, SNAP will likely bring much more money back to our state to support our businesses, our jobs and our people. While emergency response programs receive the attention and public support, SNAP can more efficiently provide similar results to more people in need. This is why it is imperative that our members of Congress act soon to increase SNAP by 15%.
SNAP dollars support the entire food supply chain, they support jobs in our local stores, and when grocery store employees spend their wages it creates jobs in other sectors, all the while making sure struggling families have enough to eat. A study by the U.S. Department of Agriculture found that every $1 billion spent in SNAP creates as many as 17,000 jobs. This is a huge statistic, especially considering jobs are what we need right now.
Emergency charity services such as food banks and Tulsa Kitchens Unite are necessary to meet immediate and crisis needs; but SNAP more efficiently ensures families are supported on their path to economic recovery. For every meal provided by a food bank, SNAP provides nine.
Many of us have contributed our money and canned goods to emergency food pantries during this pandemic — but all of us have contributed to SNAP via our taxes. Shouldn't we want that money to go toward supporting our friends and neighbors here in Oklahoma? Don't we want those dollars to be spent in our grocery stores, creating and retaining Oklahoma jobs when we need them most?
The Oklahoma Standard of neighbors helping neighbors is unwavering. Oklahomans also believe in efficiency and fiscal responsibility. SNAP is the most efficient and cost-effective hunger relief program there is: 92% of the total program cost is the grocery funds families receive, which is then pumped back into our local stores.
Although efficient, the SNAP allowance for some people can be very small and the average benefit per meal is only $1.39. An increase of 15% to SNAP benefits, an average of $25 per person per month, would bring tens of millions of dollars back to Oklahoma and offer a little more support in a time when food costs have increased considerably.
It is fiscally responsible to increase SNAP because it supports local businesses and economies, maintains jobs and feeds hungry Oklahomans. If you believe in efficiency, ask your members of Congress today to increase SNAP by 15% to make sure that while Oklahoma families struggle in so many ways during this crisis, they can at least put food on their table.
Chris Bernard is executive director of Hunger Free Oklahoma, an organization working to bring a unified, statewide voice to the issues and solutions surrounding hunger, with a goal to ensure all Oklahomans have access to affordable, nutritious food.
---