Bruce Plante Cartoon: Riverboat Governor
By Bruce Plante World Editorial Cartoonist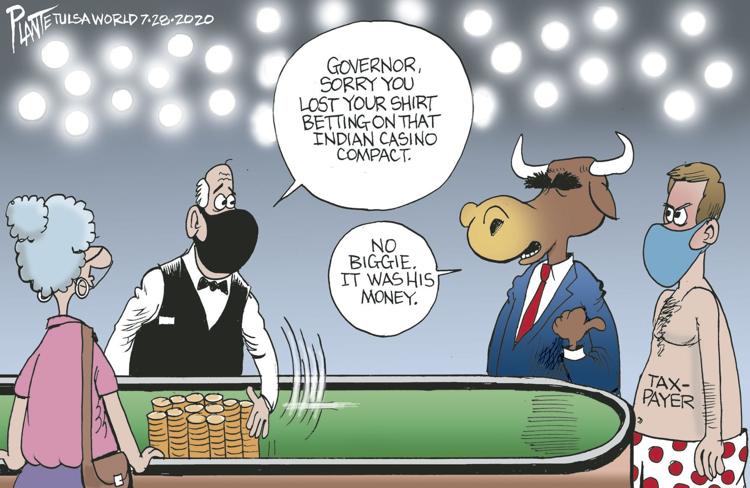 State's heritage is reflected in the creativity and craftsmanship of local artisans.  
Best roof prices in Oklahoma Repairs or total replacement Free estimate and inspections 918-510-2163
Summer Special! Patio Covers Sunrooms & Decks. No Job Too Big or Too Small. Kitchens, Bathrooms, Additions, Siding & Roofing. We do it all! Over 40 years in business! Vet & Senior Discounts! Credit cards accepted. Free Estimates! Call now, 918-271-0050.
CARLOS LAWN SERVICE Fall Clean Up. Landscaping, Tree trimming. Comm. & Residential. Free Est. 918-645-5009 JCPortillo983@gmail.com