Bruce Plante Cartoon: Mailing-it-in
By Bruce Plante World Editorial Cartoonist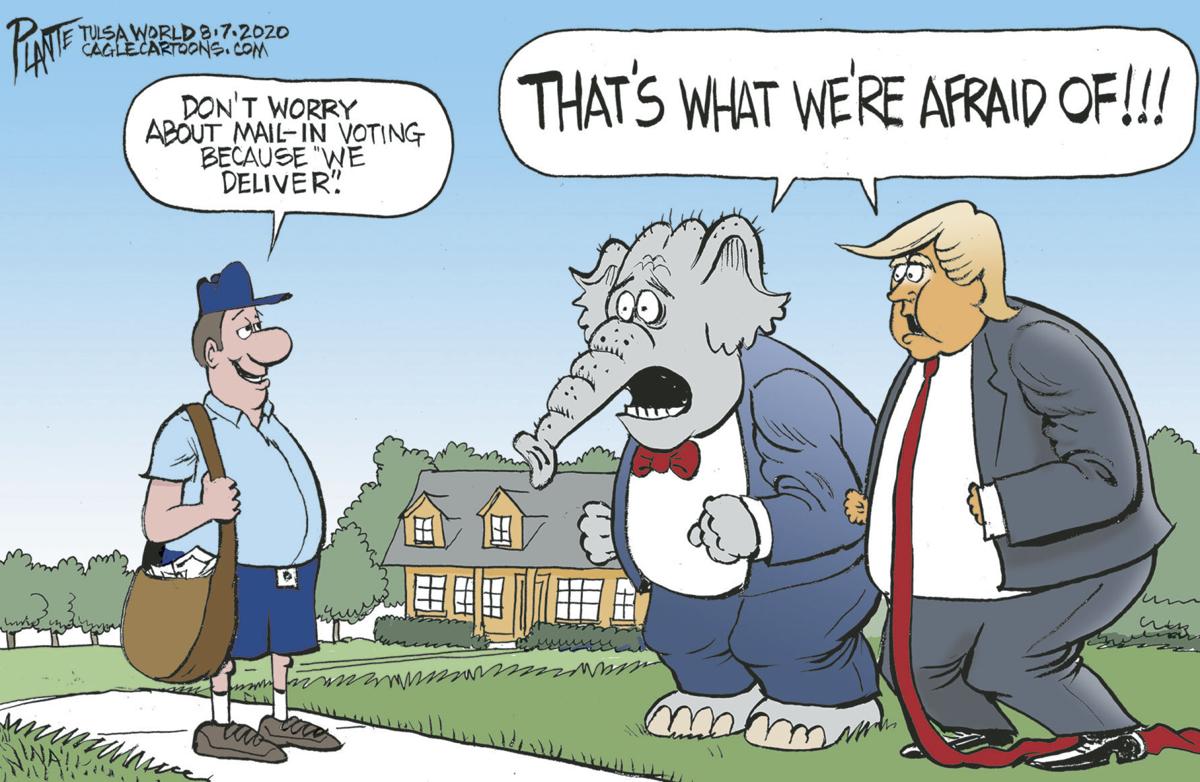 Catch the latest in Opinion
Get opinion pieces, letters and editorials sent directly to your inbox weekly!
Under the proposal, there are many other crimes which they incredibly categorize as being non-violent: arson resulting in injury to a firefighter, aggravated assault and battery, burglary, pointing a firearm, DUI resulting in bodily injury, felons possessing firearms and leaving the scene of an injury collision, the column says. This list goes on and on. 
Cassi Free is seeking an official awareness campaign and expansions into boater training requirements. 
When gun rights get involved, the law tends to depart radically from common sense, the column says.
Do old lives matter? That was the pointed question a 90-something reader asked me on the phone the other day, and I have to say I see her point, the column says.
As prisons continue to overflow and an important election draws near, we must put words into action and address prison overcrowding in Oklahoma. This November is the time to make an impact by voting yes on SQ 805
Despite what many may think, working in the oil and gas industry isn't mutually exclusive to caring about the environment, the column says.
"I would be thrilled and relieved if I could send my children safely back to the classroom tomorrow. But a safe return to classrooms is about so much more than my hopes," she said.
"This year, only three in 10 voters expect the debates to be important in influencing their decisions, according to the latest NBC-Wall Street Journal poll," says columnist Carl P. Leubsdorf.