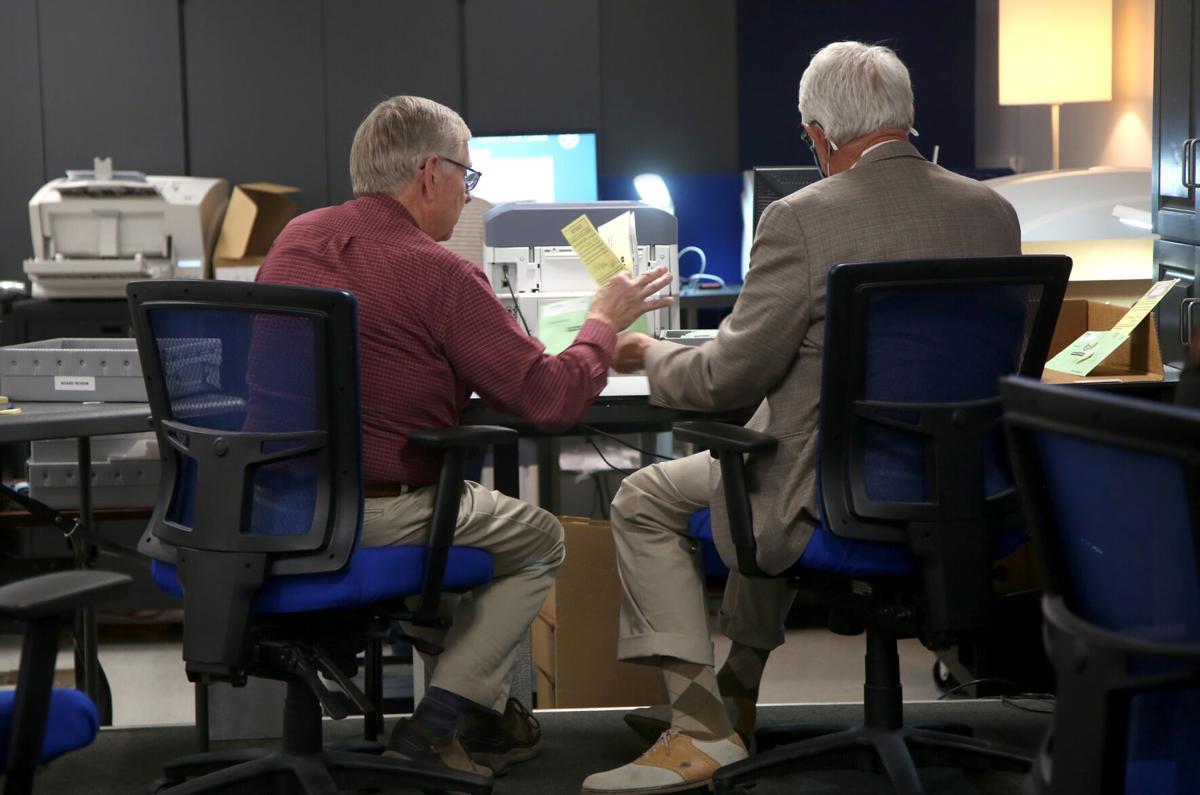 Last year, when I was appointed to the Tulsa County Election Board I realized the dedication of election workers in counting the vote but only began to grasp how requirements of the election code could potentially disenfranchise voters. Election 2020 yielded nearly 75,000 requests for mail-in ballots. By Election Day, 61,535 citizens cast their votes in this fashion — a three-fold increase over the number received in 2016.
A month before Election Day, the board set about meeting daily, adjudicating the special absentee boards counting the ballots. When special boards found a discrepancy in documentation, the voter's submission was sent to the three-person election board for approval or rejection.
Monday, the Tulsa World's Barbara Hoberock reported Monday how the Election Board disqualified 1% of Tulsa County's mail-in votes and about proposed legislation to "cure" rejected votes. Rejections of voters' ballots were for as little as an unsigned affidavit or expired ID.
Instructions accompanied the absentee ballots sent to but the legal processes listed in them were long and confusing. Last spring the state Supreme Court ruled a voter's signature without notarization was sufficient to complete the voter's affidavit. The Oklahoma Legislature took immediate exception to the Supreme Court's decision. Instead, it passed legislation that during the COVID-19 emergency the governor could relax the notary requirement and instead substitute a copy of a valid photo ID card issued by an Oklahoma, federal or tribal agency. Thankfully, this provision helped reduce the board's rejection rate from 3% in 2016 to this year's lower rate but still 600 voters ballots were not counted.
This review process was heart-breaking for board members considering how much time, money and effort voters went to applying for, completing and mailing their votes. Even more tragic was that there was no recourse for disqualified voters to correct their mistakes so their voice could be heard in a contest many pundits and politicians were calling the "most important election in U.S. history." Since board members opened all the envelopes in hopes of finding a qualifying document, we saw for ourselves that as many Republican votes were not counted as Democratic ballots.
This is why a "right-to-cure" remedy needs to be considered by the Oklahoma Legislature when it convenes in February. Rep. Regina Goodwin (D-Tulsa) has indicated a desire to file a bill to do just that.
Right-to-Cure legislation would make it possible for voters to correct the mistakes in the presenting of their ballots. According to the National Conference of State Legislatures, 18 states, including our neighboring state of Colorado, notify voters that there was a problem and then provide the voters with a process and time frame to verify that the ballot is indeed theirs.
The OK Voter Portal enables voters to track online the progress of their mailed ballot. This site could be programmed to indicate any discrepancies in their votes. Disqualified voters would then have up until 7 p.m. on Election Day to either go to the Election Board to correct their mistake or go to their precinct polling place and submit a provisional ballot.
Such legislation is not an opportunity for voter fraud but rather a remedy for voter suppression. During the course of the 2020 election, I observed not one instance of voter fraud but saw over 600 ballots sidelined because of an innocent discrepancy. Voting rights are treasured and equitable. Let's not turn our backs on those who sacrificed so that all Americans' voices can be heard. Let's not let Oklahomans' votes end up not counted on Election Day 2022.
---
A former legislator, Bruce Niemi is the Democratic member and vice chairman of the Tulsa County Election Board.
Catch the latest in Opinion
Get opinion pieces, letters and editorials sent directly to your inbox weekly!