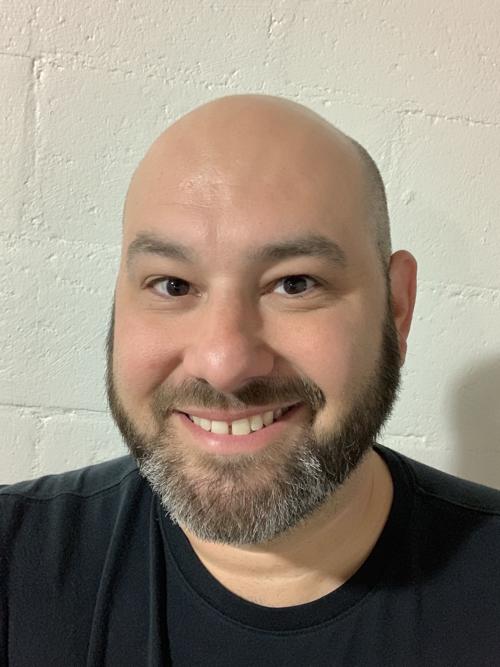 Nearly a decade ago I was a 30-year-old downtown business owner. We had enjoyed some success at Joe Momma's Pizza, even appearing on national television. Our second and third businesses, The Max Retropub and Boomtown Tees, were also doing well. Downtown was coming to life more every month. It was a fun time to be an entrepreneur in Tulsa, especially in downtown.
People were optimistic that Tulsa was heading the right direction. Almost every day customers would thank me for the work we were doing downtown and would share their excitement about where Tulsa was heading. People who had long believed that downtown was a lost cause were admitting openly that they were wrong. The energy was incredible and contagious.
While Tulsans were starting to enjoy the way the city was changing, one major thing remained a frustration. The situation at City Hall had become a problem. The elected officials weren't getting along, and a major rift had formed between the mayor and the City Council. Their disputes made the news regularly, and the public was growing tired of the bickering. They were holding us back. Imagine the great things we could do if City Hall was rocking and rolling!
I ran for and won a seat on the City Council and quickly became a sound bite favorite for the local media. I rejected the song and dance of politics and often enjoyed refusing to look or act the part.
I wasn't that good at being a city councilor. The most effective politicians schmooze well, bite their tongue, play the game, give and take, show respect and master the art of congeniality. That doesn't mean they're always placating or faking it, it just means they pick their spots. They fight when it scores points. I was not an effective politician very often. I was a bull in a china shop.
I lost most of the time. I was frustrated most of the time. I didn't really like the game. Most of my expectations were unmet. I thought that if I could just get into office, I'd have this great bully pulpit to advocate for the things that weren't being said. I felt like I could get Tulsa to dream bigger, to help influence new direction as it related to things like place-making, public transit, quality of life investments and growing Tulsa into a more prominent destination for new residents and visitors. It wasn't a total loss on those fronts, but it was also far from what could be considered a success.
I did just about everything in my 30s with a full head of steam. I just didn't understand why things were moving so slowly and why the people in power didn't get it. Mostly, I was a mess: cocky, headstrong and impatient, with little tolerance for the opposing viewpoint and not a lot of attention to detail.
I also had some pretty public failures on the business side while I was in office. My world unraveled a bit, and my reputation changed from creative young entrepreneur to tarnished politician. It was humbling to say the least.
I grew a great deal during my time in office. I developed a kinder approach. I avoided the cameras a little more. I invested in relationships in ways I hadn't before. I still wasn't great at it, but toward the end I did better.
My priorities changed, as well. I became increasingly aware of the many issues facing black Tulsans, and I enjoyed helping Councilor Vanessa Hall-Harper with her efforts to bring new life and new hope to the people of her district. I truly wanted my African American neighbors, many of whom felt like City Hall had never really listened to their voice, to believe that things were changing. I'm proud of that work but also regret how long it took me to get there.
My constituents were, for the most part, wonderfully gracious with me, and for that I will always be grateful. For the most part they stuck with me as I tried to figure things out. They gave me the chance to grow up while serving them.
I was always so impatient with Tulsa. It just wasn't getting better fast enough. Now I drive around and see improvements everywhere. Downtown is doing great. Route 66 is returning to glory. Most important, we're starting to have the much needed and difficult conversations about race in Tulsa.
When I look back at my own journey, there are some regrets and some things to celebrate. It feels a lot like how I feel about our city. We're all a work in progress. We've done some things right. We've screwed up some. We're all figuring it out.
I've had the most success in recent years when I've pushed through the uncomfortable things, invested in others and found the patience and humility that comes with some failure and time.
Communities are wonderful, flawed, broken, beautiful things because they're made up of wonderful, flawed, broken, beautiful people. Our growth isn't going to be easy and it may not be as fast as we'd like, but our future is bright here. Let's stick with it even when it's hard; let's show each other some grace and celebrate together our inevitable progress.
---
Blake Ewing is a Tulsa businessman and member of the Tulsa World Community Advisory Board. Opinion pieces by board members appear in this space most weeks.
---
Blake Ewing is a Tulsa businessman and member of the Tulsa World Community Advisory Board. Opinion pieces by board members appear in this space most weeks. 
Catch the latest in Opinion
Get opinion pieces, letters and editorials sent directly to your inbox weekly!