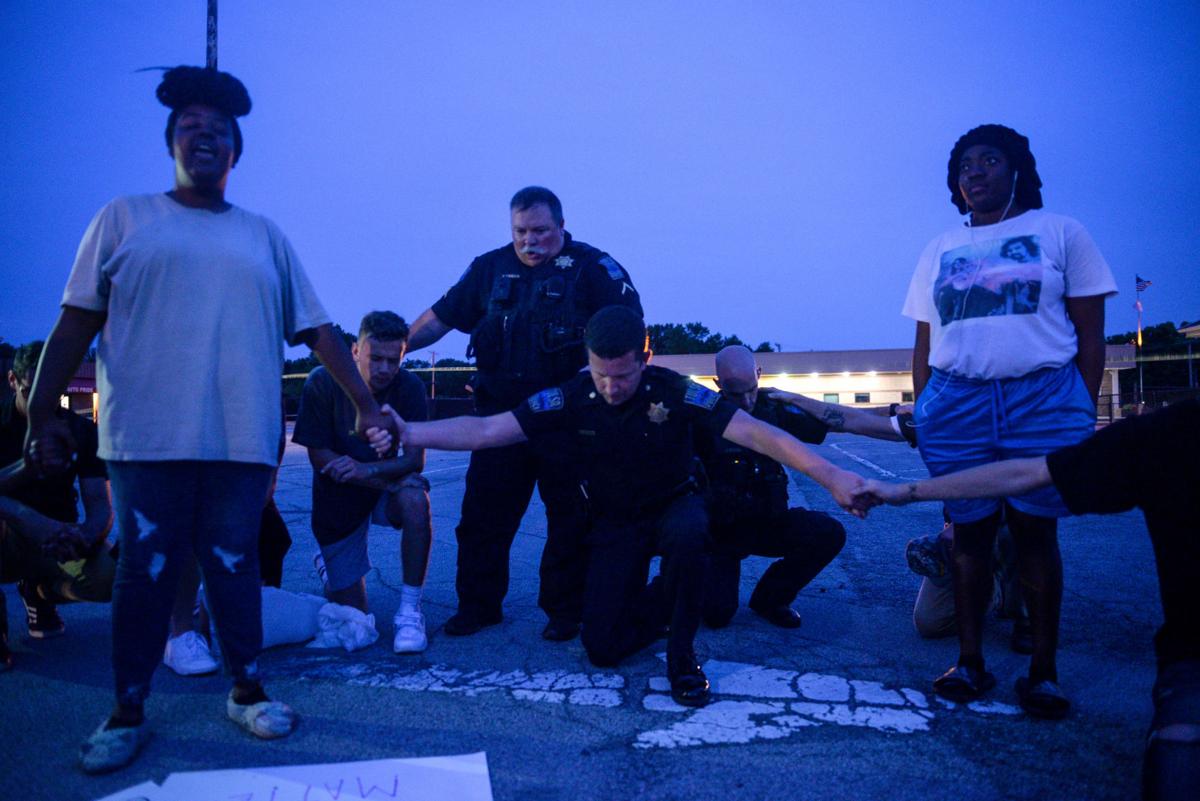 This guest commentary began as a criticism of the civil unrest that has erupted in major cities across the United States, but an unexpected reality forced it in another direction.
I originally wrote that the protests were misguided because virtually all Americans, and police officers, already agree that Black lives matter, and agree that the tragic killing of George Floyd, which sparked the protests, was a terrible, senseless, indefensible act that needs to be punished.
I wrote that the protests unfairly demonized police officers, the vast majority of whom are honest, hard-working public servants who run toward the danger that the rest of us flee.
And I wrote that the protests, while they may have started with good intentions, have been co-opted by anarchist punks and anti-American leftists whose agendas go far beyond the interests of the Black community.
I ran the column by a couple of white friends, who thought it was fine, and then I called a Black acquaintance and asked if he would give me some feedback. He said he would be happy to, so I emailed it to him.
And that was the last I heard from him. Silence. He hasn't responded to texts, emails or phone messages since.
So I presumed, rightly I suspect, that he found the article so offensive he couldn't even bring himself to talk to me about it.
And I wrestled with what to do about that.
I will not run the original article.
The man I offended is someone I have known for years and highly respect.
It is apparent I gravely underestimated the depth of pain and disillusionment he and his community experience as Blacks in America.
And as I mulled it over, I realized it was more important to me not to offend him than to expound on my version of the truth about current events.
I guess that makes me more of a peacemaker than a journalist.
As Jesus said, if you remember that someone has anything against you, first go and be reconciled with them.
I'd illustrate it this way: If I learn that my wife has been deeply offended by something she thinks I did, I don't care if she is right or wrong about it, or if her offense is justified or not. It matters little whether the offense is based on the truth or on a lie. The fact that the offense exists at all takes a higher priority. Love demands that I go immediately to her and seek reconciliation. If forgiveness is required, I will ask for it. If the offense is based on a misunderstanding, I will seek to clarify the situation.
Making it right, establishing peace, is far more important to me than whatever facts or errors created the offense, because I love her and don't want her to feel hurt. As the Apostle Paul said: "If it is possible, as far as it depends on you, live at peace with everyone."
It seems to me that this ancient principle of reconciliation and forgiveness is sorely needed on the streets of America, where chaos, anger and hatred are in full display.
America is dangerously close to splitting into two nations — one traditional, the other progressive, each blaming the other for America's ills. I have, and love, family members on both sides of the cultural divide.
Bill Sherman, a retired Tulsa World editor and reporter, is a member of the Tulsa World Community Advisory Board. Opinion pieces by board members appear in this space most weeks.
---