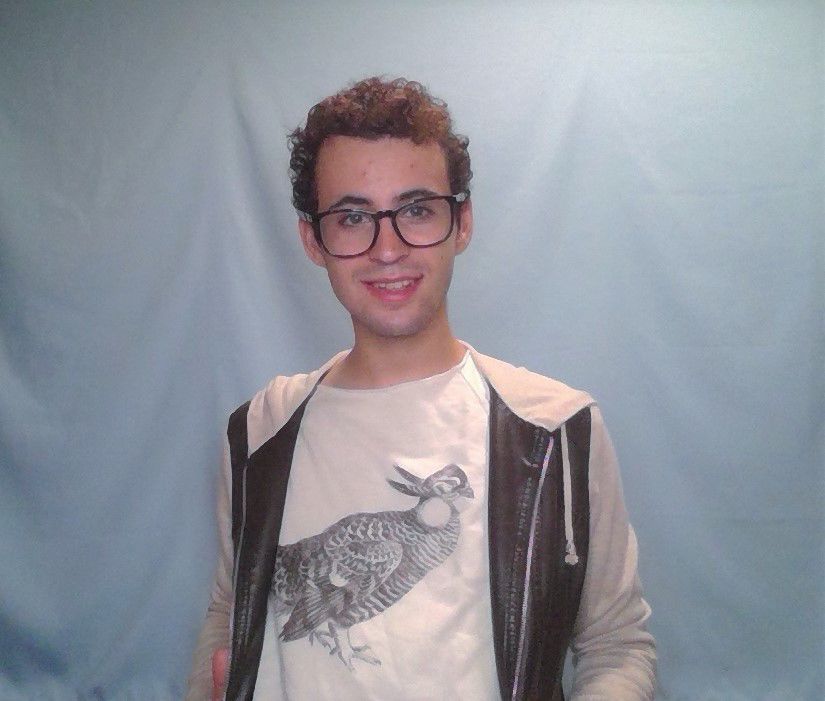 Birds are vanishing from our skies. Since 1970, almost a third of all wild birds in the U.S. and Canada have disappeared. Grassland species, with a 52% percent loss, have been hit the hardest. One of those species, the humble lesser prairie chicken, is waiting to see if U.S. Fish and Wildlife Service thinks it belongs on the endangered species list. This bird is a national treasure that must be protected.
In my four years studying plants and animals, I've been exposed to many tragic tales of species shoved off the edge of extinction by human indifference. Frankly, I'm growing a little numb to it. You probably are too from just what makes the news. But among the hundreds of stories I've encountered, almost none has struck me as more pitiful than the lesser prairie chicken.
The tragedy begins with their name, which is wrong. They're not chickens. They're grouses. And there's nothing "lesser" about them. Yes, these crow-sized birds are smaller than their relative, the greater prairie chicken, but we don't call house cats "lesser lions."
Tympanuchus pallidicinctus, their scientific name, is more accurate. It refers to their pale, striped feathers that let them blend in with the prairie. Today, this camouflage is useless against one of their biggest predators, barbed wire fences. Expectant hens scouring the plains for a spot to lay their eggs barrel into the fences. One report found that these collisions accounted for about a third of all hen mortalities. But before lacerating themselves, hens choose a mate. And this is where these humble prairie dwellers shine.
Every spring, males rise at dawn and put on elaborate dances to compete for female attention. They fan their tail feathers. They tap their feet. Feathers on their necks rise to reveal bulging orange sacks that males inflate to make their iconic mating call. The whole performance takes place on so-called booming grounds. Perhaps calls of dancing males did once boom across the prairie, but there are so few left that now it's more of a faint chirp.
Only 35,000 or so lesser prairie chickens remain. They live in isolated groups throughout Colorado, Kansas, New Mexico, Oklahoma and Texas. When Europeans first set foot in America, an estimated 3 million lesser prairie chickens danced across the country's vast plains. Today, over 90% of their former habitat has been degraded or outright destroyed.
Energy production is responsible for much of that loss. Lesser prairie chickens happen to be prancing over vast oil reserves, and oil groups have successfully challenged prairie chicken protection legislation. Fortunately, renewable, environmentally friendly energy can be obtained from the windy southern plains. Unfortunately, for the lesser prairie chicken windmills aren't much better than oil rigs. The poor birds are deathly afraid of tall structures where hungry hawks like to perch.
Now add climate change. The plains are experiencing the hottest summers on record. Ground temperatures often exceed 130 degrees Fahrenheit. At these temperatures, prairie chicken eggs can't survive. A hen that finds a mate on her side of the wind farm and dodges coyotes, hawks and barbed wire fences to secure a nesting spot, all while finding food and water, might still find her eggs cooked beneath her because the earth is too hot.
To be sure, the lesser prairie chicken is just some bird, a bird you probably haven't heard of and probably wouldn't notice if it went extinct. But lesser prairie chickens are an indicator species. They reflect the health of the entire prairie ecosystem. When they aren't thriving, it spells bad news for the hundreds of other plants and animals that make up one of our country's most iconic landscapes.
Many groups — groups that you can join — are bringing together private landowners and conservationists to protect the lesser prairie chicken. But it's not enough. This poor dancing bird needs all the help it can get. Almost every action we take, from putting up fences to wind farming to decades of unrestricted global carbon emissions, hurts them in some tragic way. In order to survive, the lesser prairie chicken belongs on the endangered species list. This little grouse on the prairie deserves a break.
Alex Harold is a biology major at Wesleyan University in Connecticut.