Bruce Plante Cartoon: The Final Turn?
by Bruce Plante Tulsa World

Updated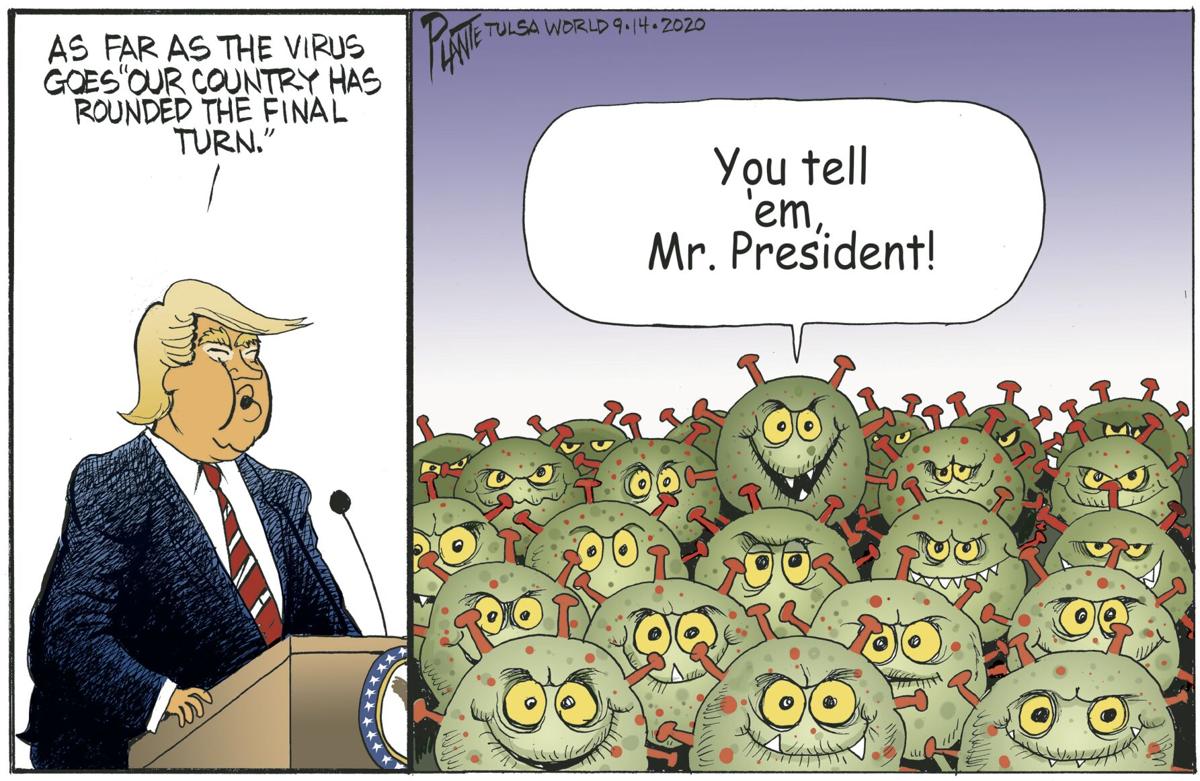 Catch the latest in Opinion
Get opinion pieces, letters and editorials sent directly to your inbox weekly!
When gun rights get involved, the law tends to depart radically from common sense, the column says.
"How dare he insinuate that I am less of an Oklahoman than he is just because my politics are not his politics," said Hominy resident Sherry Carter.
The association needs to make it clear that if two teams from the same area are headed into a championship game, it will consider moving the same to a more convenient location in interest of fan safety, the editorial says.
"Democrats want someone to lead who has integrity, honesty and morals," said Bartlesville resident Judy Harrington. 
"Debates are not just about telling the voters where you stand," the editorial says. "They're also about contrasting your ideas and accomplishments with those of your opponent. They're about showing how well you think on your feet. They're about demonstrating that your attitude and personality are what Oklahomans want representing them in Washington.
"There is no 'united' in Trumpism, no democracy," said Sapulpa resident K.L. Boyd.
"I would be thrilled and relieved if I could send my children safely back to the classroom tomorrow. But a safe return to classrooms is about so much more than my hopes," she said.
"This should be a regular front-page issue until the problems are fixed," said Tulsa resident Steven Miller.
There are times when the moral choice is obvious, though it may conflict with political expediency. The current controversy about the "street …
"Race has always been a factor, in overt and subconscious ways," said editorial writer Ginnie Graham.