See today's cartoon by Jeff Koterba.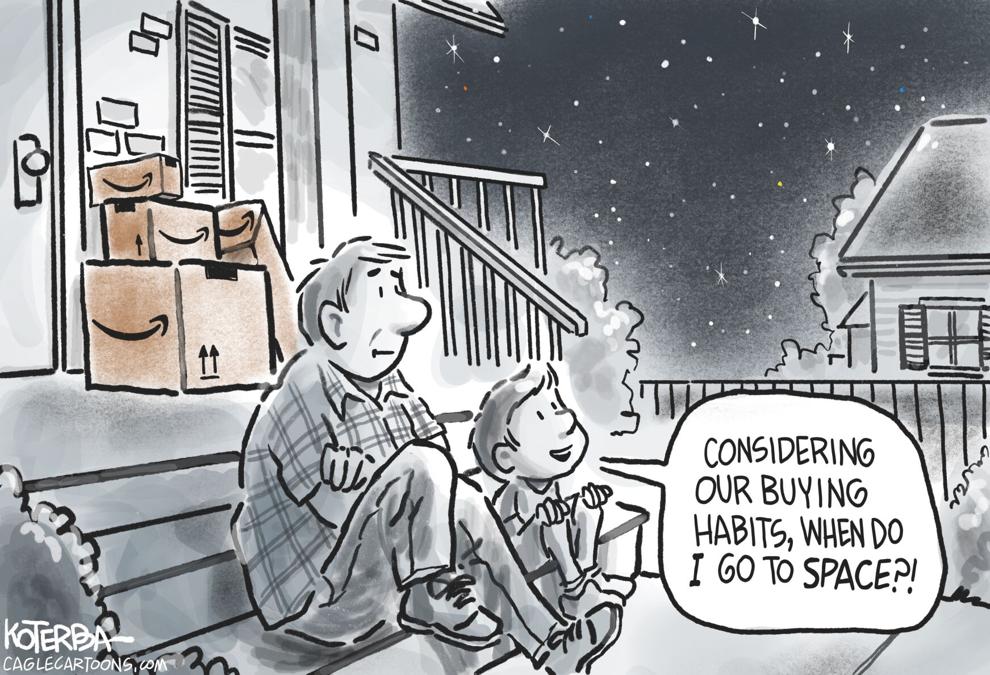 Cartoon: Bezos in Space by Jeff Koterba

Our Games & Puzzles page is ready to test you!
You can always spend some time on tulsaworld.com to browse the latest local news to stay informed but, did you know we have a variety of games…
Giving your home a much needed boost in the curb appeal department doesn't always require a full-scale, months-long makeover.
Stacy Adame has joined Chinowth & Cohen Realtors' Owasso office. A native Tulsan, Adame grew up on Air Force bases until she was 16, when she settled in Glenpool. 
I've been a coffee drinker for most of my adult life, but have now read that coffee absorbs calcium — that it can even pull calcium out of bones and lead to osteoporosis. Is that true?
I just found out (from reading an exchange of text messages) that my husband of 40 years has reconnected with an old girlfriend.
Today is Saturday, July 24, the 205th day of 2021. There are 160 days left in the year.