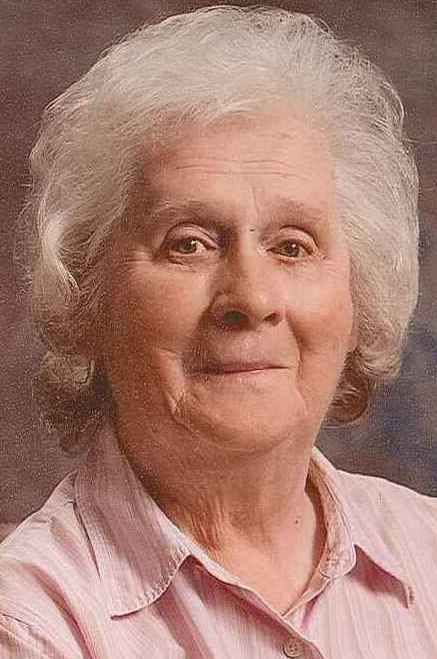 Elsie Hilda Raab Potter died April 1, 2015 at the age of 93. She was born on April 12, 1921, to Anton Raab and Marie Fehr Raab in Oshkosh, WI. She was predeceased by her husband of 42 years, Nathan John Potter; her oldest son, Jon Paul Potter; and siblings, Mary Hansen, Martha Jake, Tressie Beyer, Freddie Raab, and Tony Raab. Elsie is survived by her sister, Lucy Steinhilber, Neillsville, WI; daughter, Barbara Eden (Kip Hull); son, Tom Potter; and grandson, Noel Eden, all of Tulsa; and many nieces and nephews.
She devoted extraordinary life to her Catholic faith, her music, her family, and experiencing all the world had to offer, collecting life-long friends everywhere she went. She began teaching piano as a teenager, learned to play the organ at church, and was a star member of the Oshkosh High School Band playing marimba and bells.
As a young woman, she left Oshkosh to work as an administrative assistant to Charles Phillips, Secretary of the Office of Price Administration (enforcing rubber and fuel rationing during WWII) in Washington DC; when Phillips became President of Bates College, Lewiston ME, Elsie followed as his indispensable administrative assistant. While at Bates, Elsie auditioned for and was accepted to study organ performance at Oberlin Conservatory. At Oberlin, she worked/studied for her room and board and was privileged to play their magnificent pipe organs. Her administrative skills led to a position at the University of Colorado at Boulder.
Moving back to Oshkosh, she married and started her family, while working at the Paine Art Museum in Oshkosh, WI. In 1964, the family moved to New York when Nathan took a job with IBM. Elsie created elementary school music programs, taught piano and organ, assumed the position of church organist, and played in community orchestras in Hopewell Junction and Fishkill, NY. She was the original administrator for the Hudson Valley Philharmonic Music School in Poughkeepsie, NY. She was a great and active mom, enriching the kids' educations with music, culture and travel.
Elsie retired with Nathan to Port Angeles, WA, and then to Cottonwood, AZ, and explored the culture and sights offered by the Northwest and the desert Southwest and made many new friends there. After the loss of Nathan, she moved to Tulsa to be close to family. Elsie was a letter writer extraordinaire, and corresponded with friends she made in every city she inhabited until she could no longer type or write. She was gently cared for in her last days by the angels at University Village, ManorCare, Grace Hospice, and Clarehouse in Tulsa, for which the family is eternally grateful.
A private family service will be held in Wisconsin. Memorial contributions may be made to Clarehouse. "Do not go where the path may lead, go instead where there is no path and leave a trail." Ralph Waldo Emerson. Arrangements entrusted to Schaudt-Teel Funeral Service at Memorial Park in Tulsa. www.tulsafuneral.com