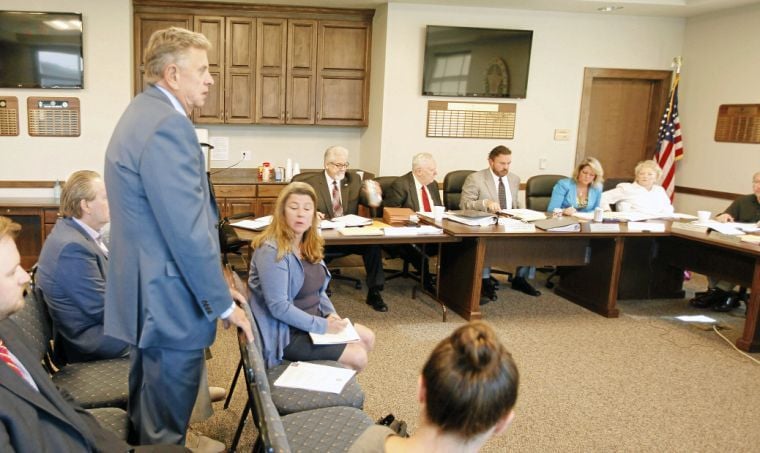 ---
OKLAHOMA CITY – The Oklahoma Board of Dentistry on Friday voted to accept the permanent surrender of the license of Dr. Scott Harrington, a dentist accused of being a menace to the public.
The Tulsa oral surgeon possibly exposed up to 5,000 patients to HIV, hepatitis B and Hepatitis C.
Harrington did not attend the meeting. His attorney, James K. Secrest II, was present but did not immediately respond to a request for comment.
The agreed final administrative order alleges he authorized or aided an unlicensed person to practice dentistry.
It also alleges unauthorized personnel were taking radiographs without the required permit.
The order alleges that Harrington was a menace to the public health by practicing dentistry in an unsafe or unsanitary manner or place by not following sterilization procedures.
The document also alleges that he was a menace to the public by failing to comply with universal precautions recommended for dentistry by the Centers for Disease Control and Prevention.
It alleges he committed "gross negligence in the practice of dentistry specifically by deferring all decisions and supervision of cleaning, infection control and turning over all inventory and maintenance of scheduled and legend drugs to dental assistants."
The order alleges he failed to keep a suitable record of dangerous drugs.
"This document shall not be considered any type of admission on the part of the respondent except as it applies only to this proceeding," the orders said.
Former patients have filed lawsuits against Harrington.
In March 2013, state and local officials announced Harrington's office at 2111 S. Atlanta Place was found to be unsanitary with rusted instruments, improper sterilization procedures, lack of infection control measures and a disorganized drug cabinet with expired medicines.
Also, officials found Harrington allowed dental assistants to perform IV sedation, which they are not trained for and are not allowed to do, according to the dentistry board.
For weeks after the announcement, more than 4,200 people were tested at free clinics in the Tulsa area — 89 tested positive for hepatitis C, five for hepatitis B and four for HIV. Officials say the results are typical of a population random sample because people may have one of the diseases without realizing it.
In September of last year, genetic testing confirmed that at least one patient contracted hepatitis C from a visit to Harrington's office. It was the first documented report of patient-to-patient transmission of hepatitis C in a dental setting in the United States.
Harrington voluntarily stopped practicing March 20, 2013, and soon left the state to stay at an Arizona home.
The Tulsa office building was sold for $1.05 million to a limited liability company, called 2111 Atlanta Place LLC, on June 12.
In 36 years of practice, Harrington had never had a complaint filed against him before 2013.
"The case is closed with us at this point," said Oklahoma Board of Dentistry President James Sparks.
He said he believed the agency has protected the public, adding that within 72 hours of being notified of concerns, the agency separated him from patient care.
The Board of Dentistry met briefly behind closed doors before voting to accept the agreed final administrative order.
Ginnie Graham 918-581-8376
Be the first to know
Get local news delivered to your inbox!