An icon from Tulsa's pioneering past was used Wednesday to send an unmistakable message to Tesla founder Elon Musk that the city is ready to partner with him to transform the future.
Mayor G.T. Bynum, local celebrities and Tesla enthusiasts gathered at the foot of the Tulsa Driller at Expo Square to unveil a new look for the 76-foot-tall reminder of the city's rich energy history. For the immediate future, the Driller's belt buckle — which usually says "TULSA" — will read "TESLA," and his chest will proudly display the company's logo. The rugged features of his face will disappear beneath the countenance of Musk himself.
The paint job was the work of Tulsa for Tesla. The group is behind a series of attention-grabbing events intended to rally support for the city's effort to land the electric vehicle company's next big factory.
The Associated Press reported last week that Tulsa and Austin, Texas, are finalists for Tesla's "Cybertruck Gigafactory."
"The Golden Driller is a symbol of our city, the symbol of what we revere here in Tulsa, that belief (that) if we work hard we can achieve our dreams," Bynum said. "We are a city that reveres entrepreneurs. We are a city where people come here with very little and have been able to make great careers for themselves and build great companies."
Bynum reminded the crowd of about 200 people that the Golden Driller was built in the late 1950s, when the city once known as the Oil Capital of the World used to host the International Petroleum Exposition.
"We believe there is such a common link between our spirit here in Tulsa — a belief in having a big dream and not listening to the naysayers," Bynum said. "And not just having that dream, but also making it happen.
"And we see Elon Musk and Tesla doing the exact same thing, and so we are so excited as a community about the opportunity in front of us to work together."
Asked what advantages Tulsa would have over Austin as a home for the Tesla plant, Bynum said he thought Austin was a very fine city.
"I don't think this is about trying to convince people that Austin is terrible," the mayor said. "I think this is about convincing people that Tulsa is the best fit for Tesla, and I really do believe that."
Bynum said the city's unsuccessful bid for Amazon HQ2 — a second headquarters for the internet retailer — marked a turning point for the city. No longer was Tulsa preoccupied with fighting with its neighbors over new development projects, the mayor said. Its sights were set on becoming a world-class city.
"Today we want to bring companies that are changing the world, like Tesla, to Tulsa," Bynum said.
The mayor arrived at Wednesday's event in a black Tesla. It was one of dozens parked around the Golden Driller, providing the perfect backdrop for the unveiling.
Adriane Jaynes and her sons, Ben, 10, and Will, 7, were there to cheer the mayor on. The Jayneses have two electric cars, a Tesla and a Nissan.
"We're never going back," she said of her electric cars. "It is a great road trip car and a blast."
Jaynes said she wanted to be at Expo Square for the rally because she's excited about what Tesla can mean for the city and the state.
"I am excited for Tulsa to officially become part of the transportation revolution that is happening," she said.
Olin Wright, 23, said he has been following Tesla's evolution for a while and thinks the company would be a great fit for a city that is bustling with new development and new energy.
"I just think it would be pretty sweet," Wright said.
---
Gallery Q&A: What Tulsans need to know about Tesla and Elon Musk
---
Tulsa vs. Austin to get Tesla: A look at the stats
---
Gallery: The Golden Driller gets a Tesla makeover
Tesla Driller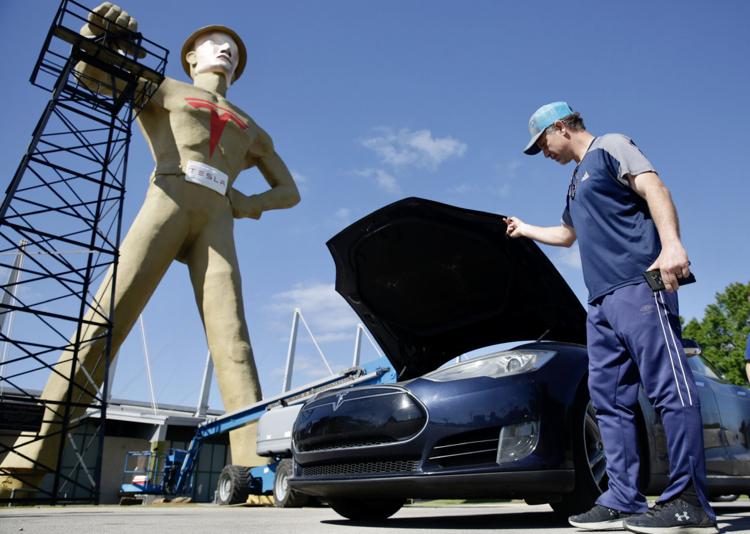 Tesla Driller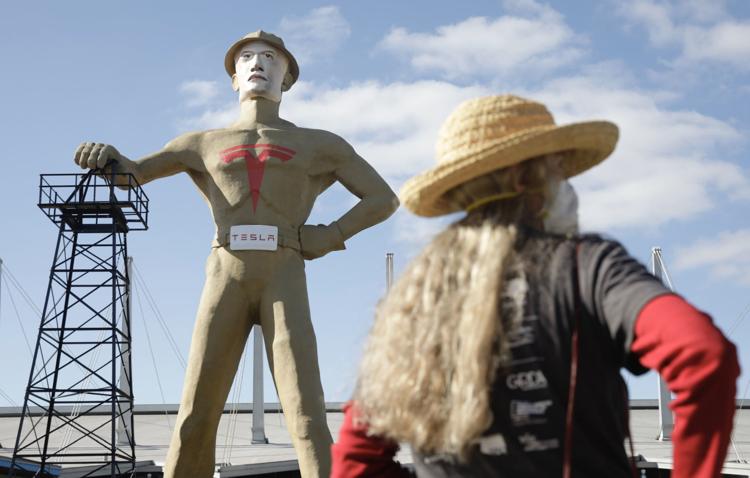 Tesla Driller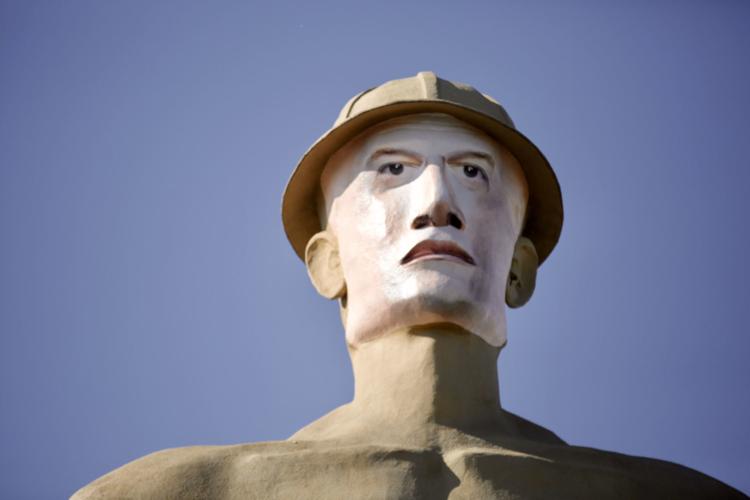 Tesla Driller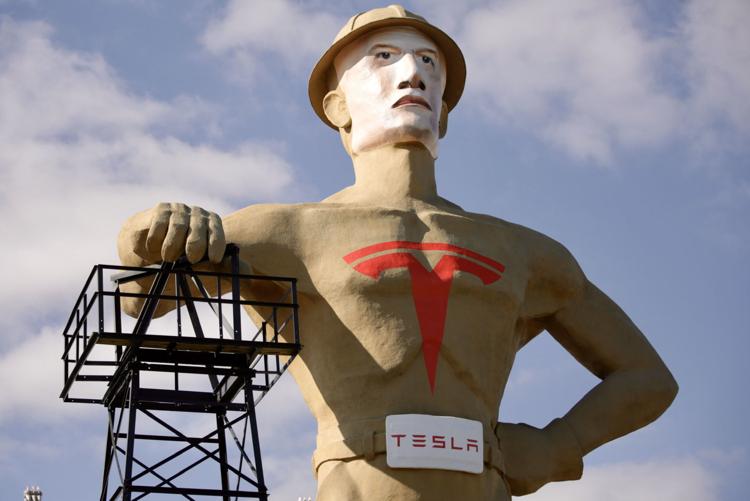 Tesla Driller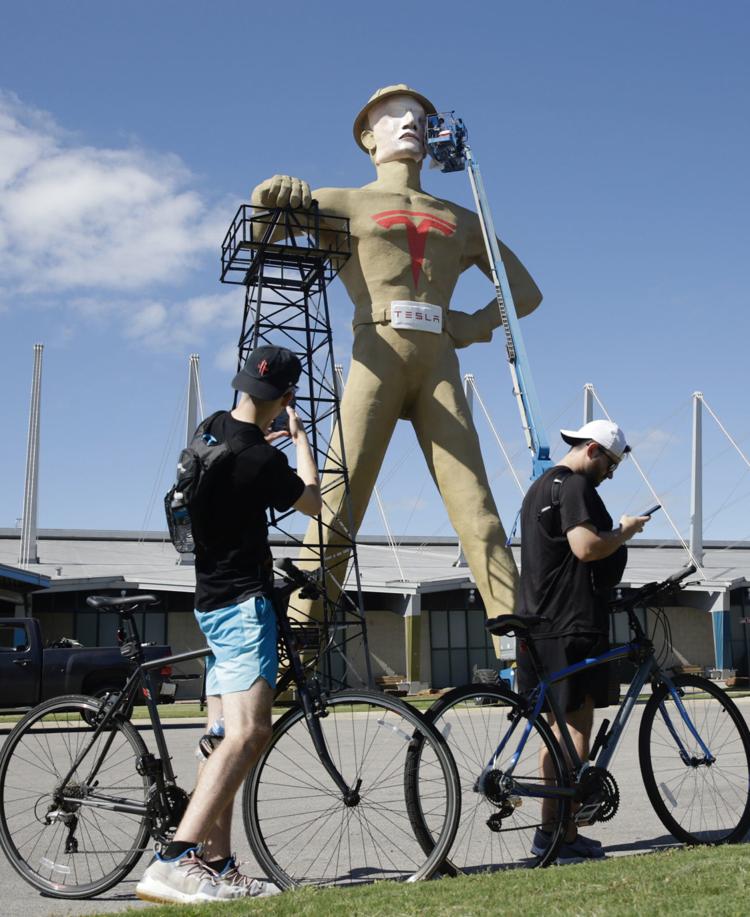 Tesla Driller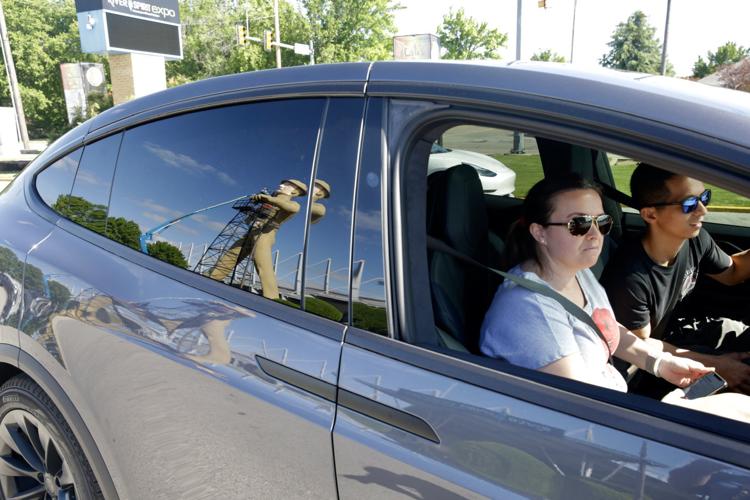 Tesla Driller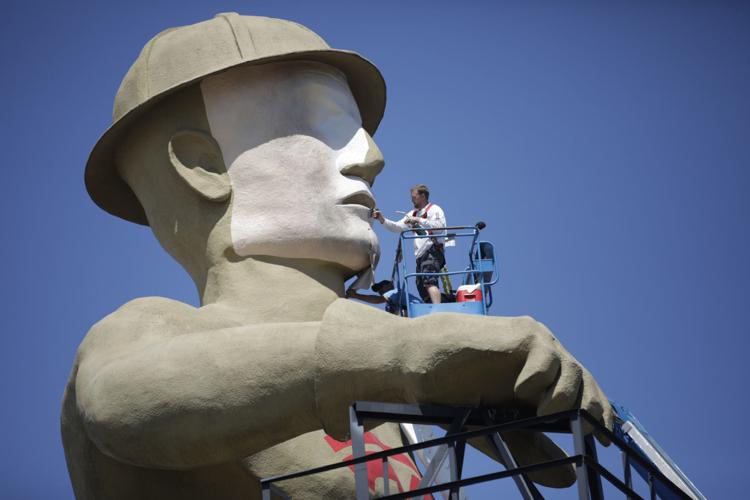 Tesla Driller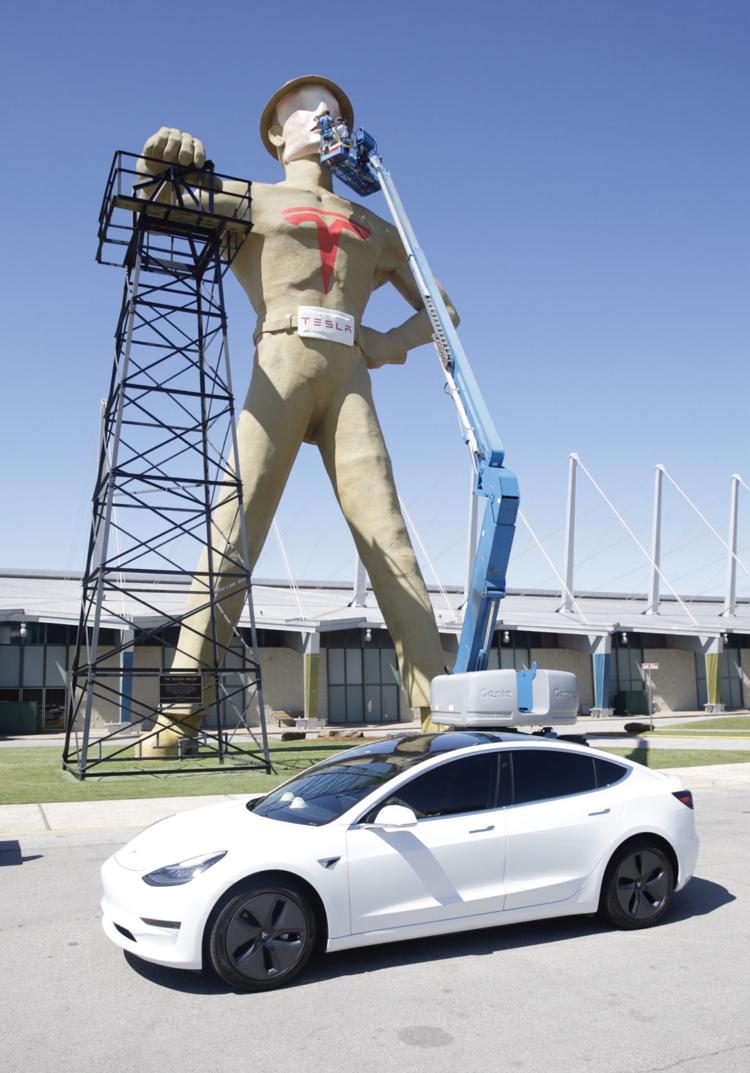 Tesla Driller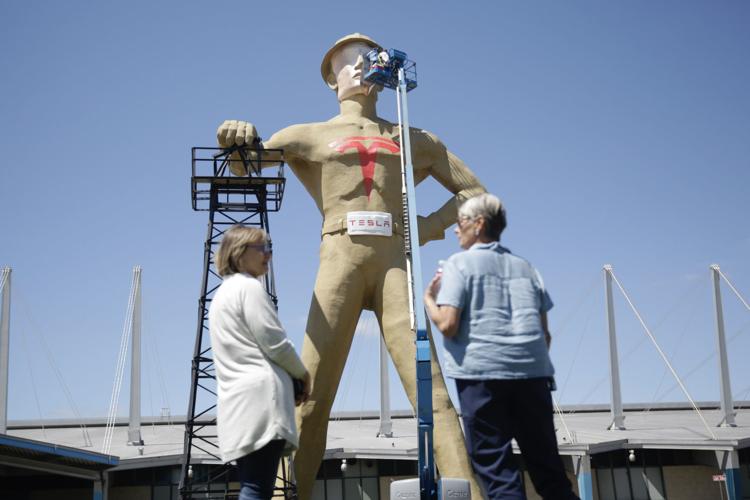 Tesla Driller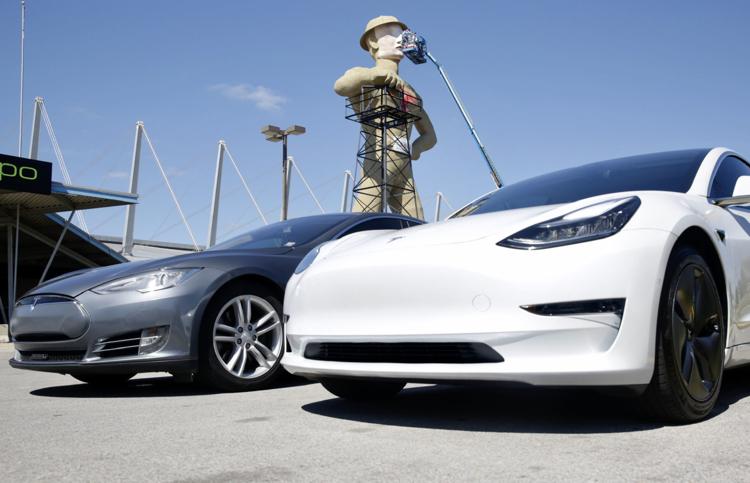 Tesla Driller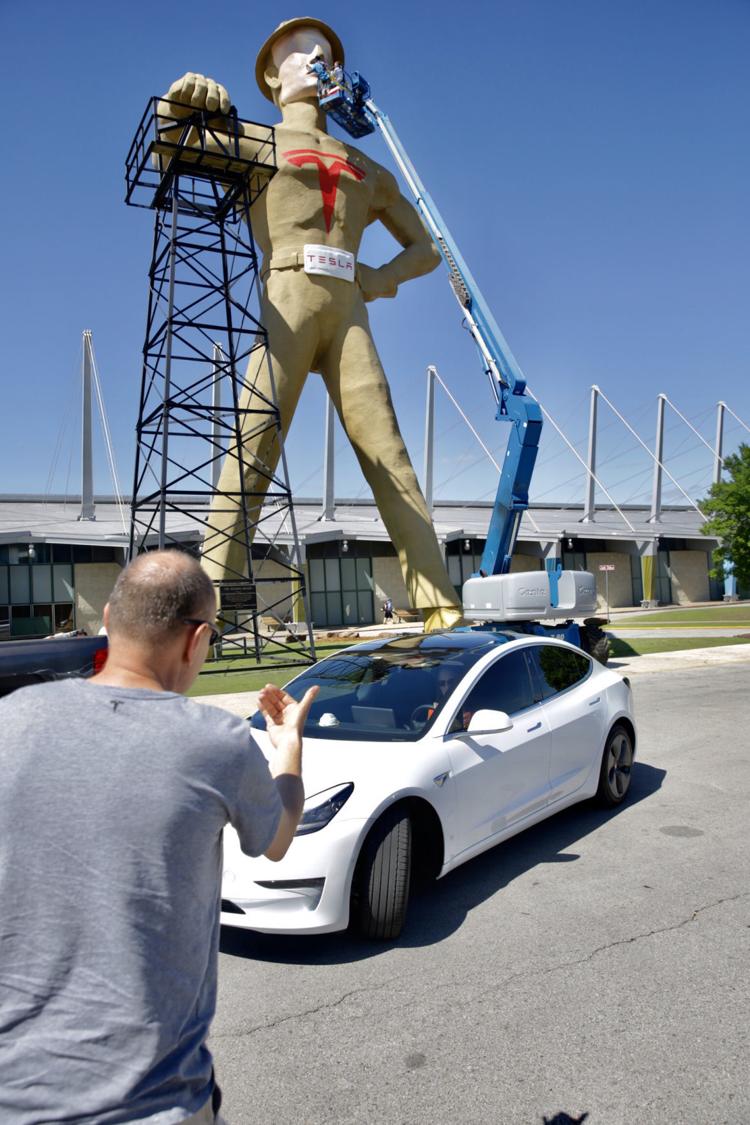 Tesla Driller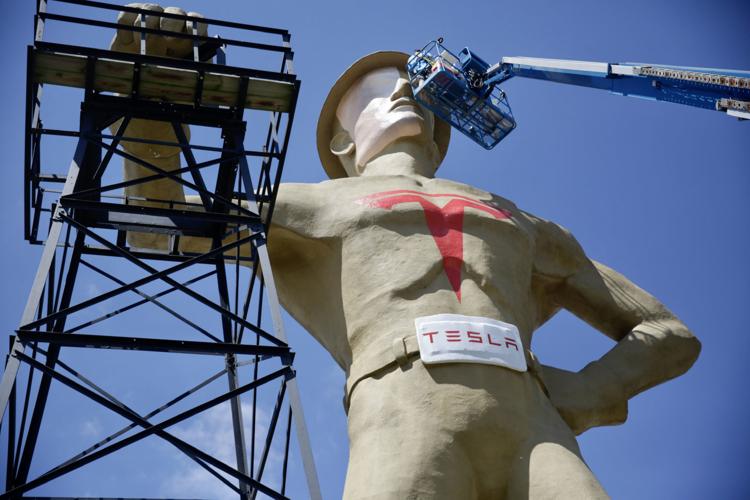 TESLA DRILLER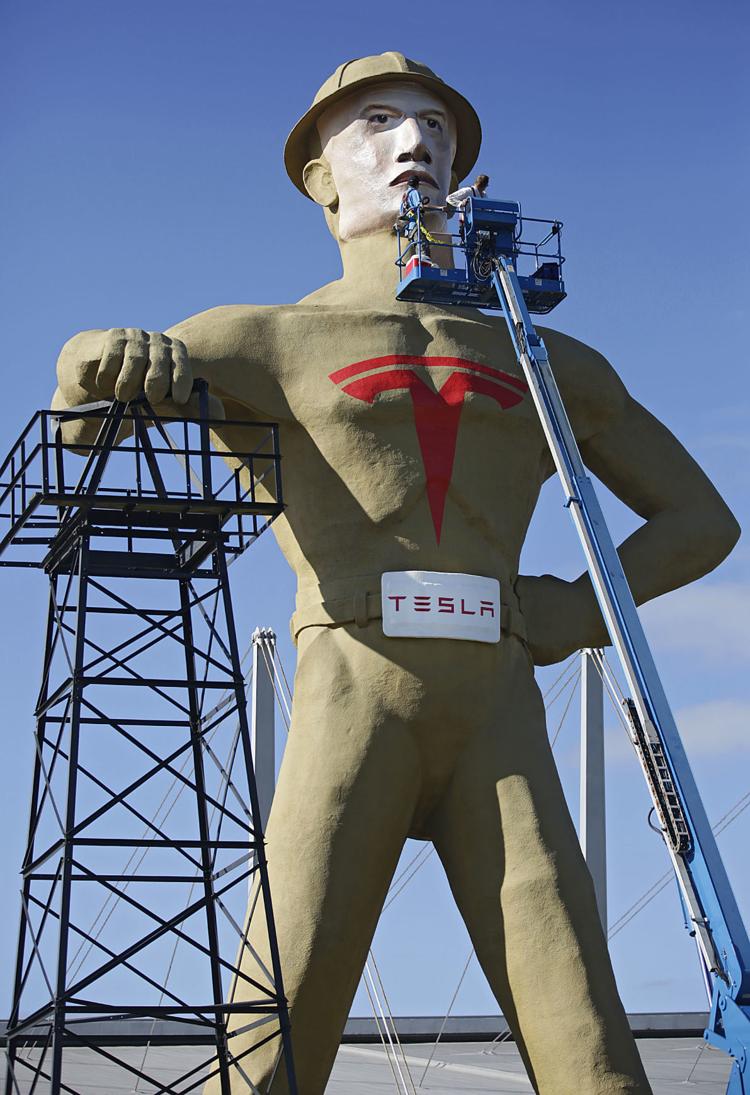 TESLA DRILLER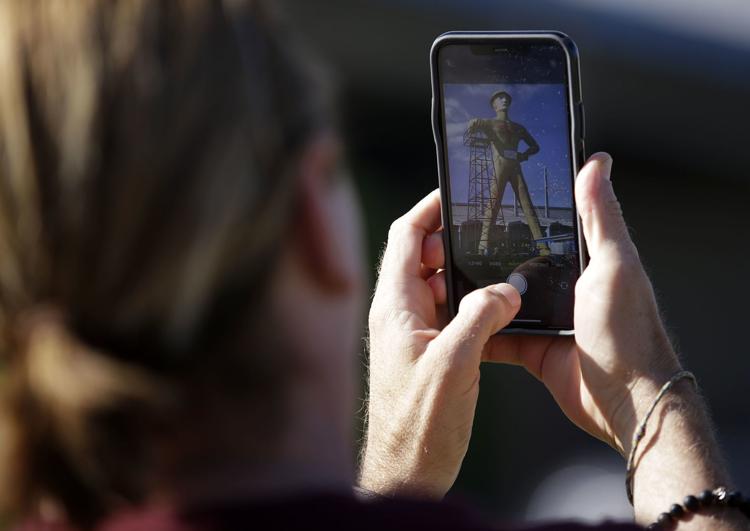 TESLA DRILLER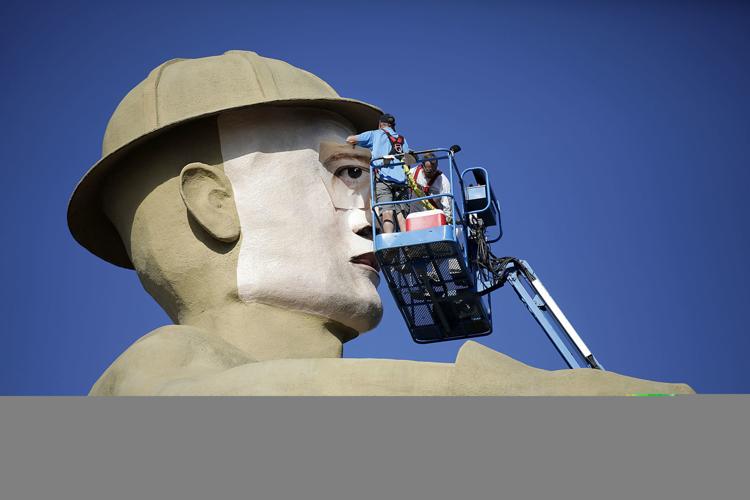 TESLA DRILLER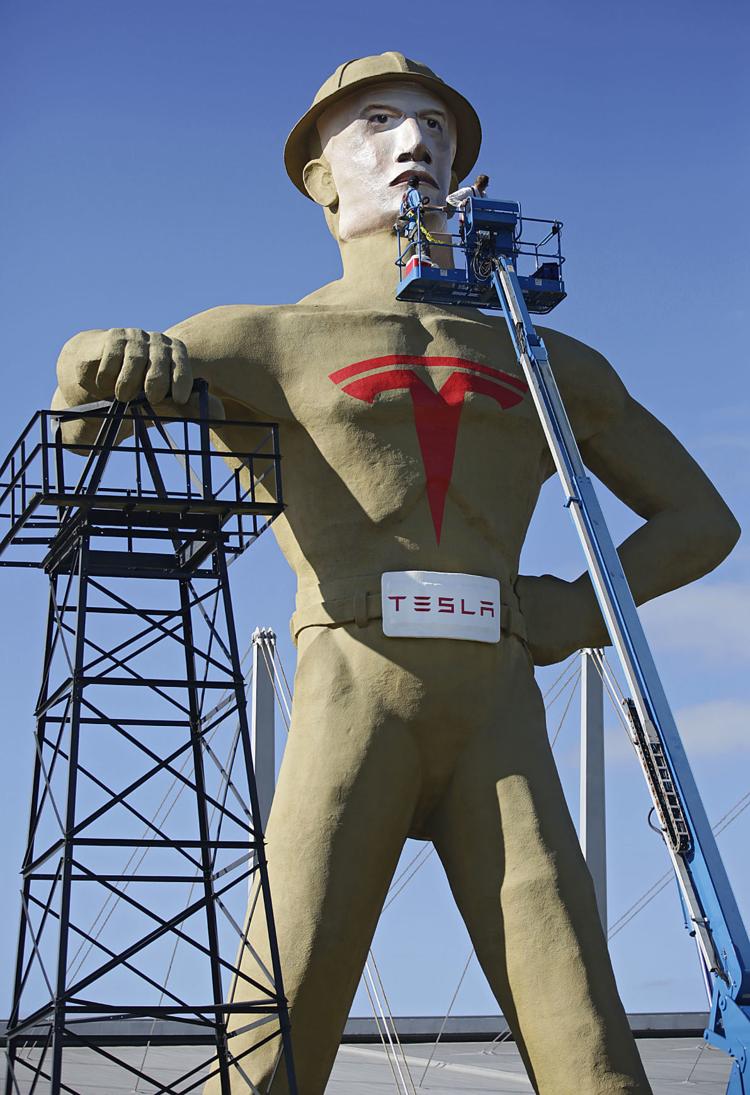 TESLA DRILLER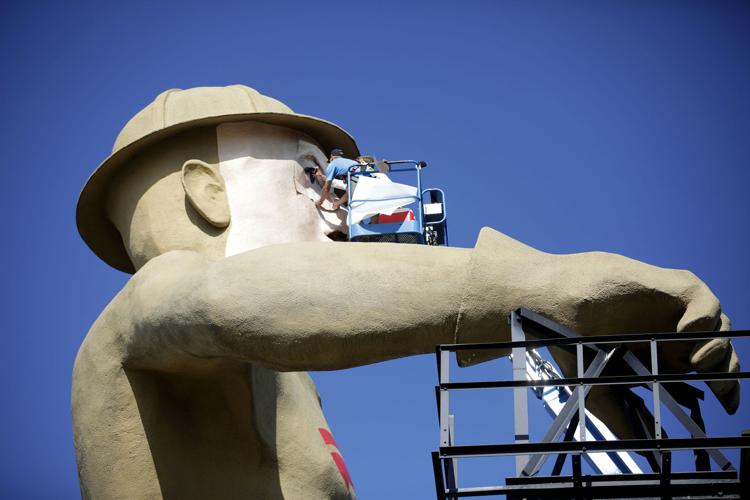 TESLA DRILLER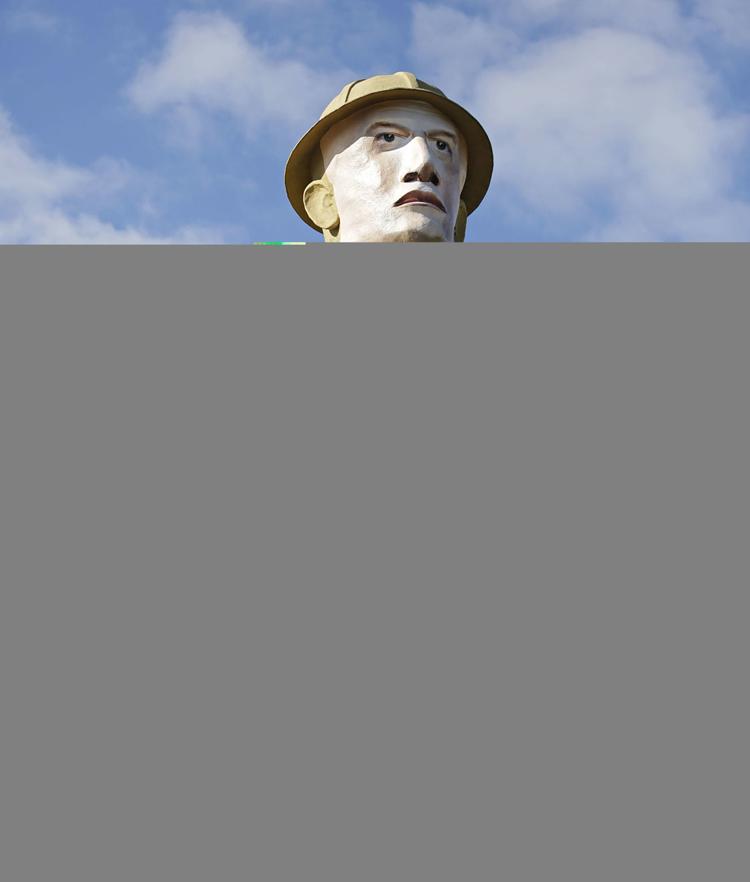 TESLA DRILLER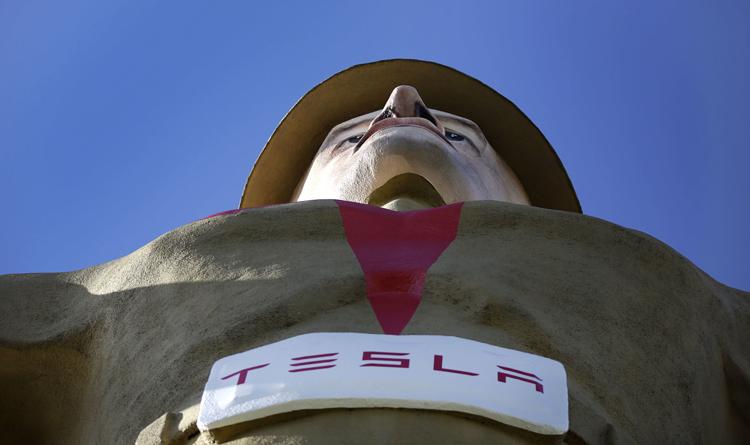 TESLA DRILLER
TESLA DRILLER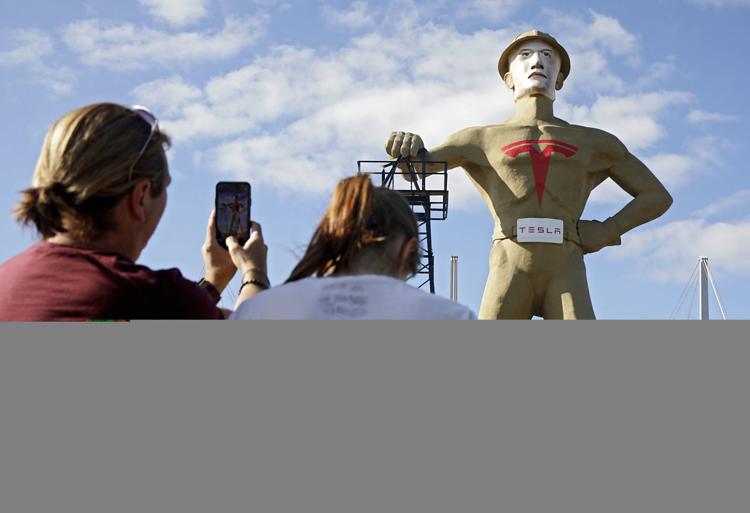 TESLA DRILLER
TESLA DRILLER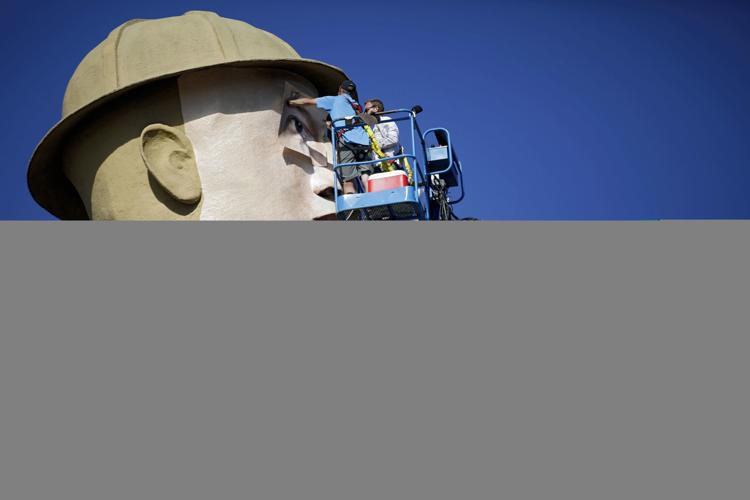 TESLA DRILLER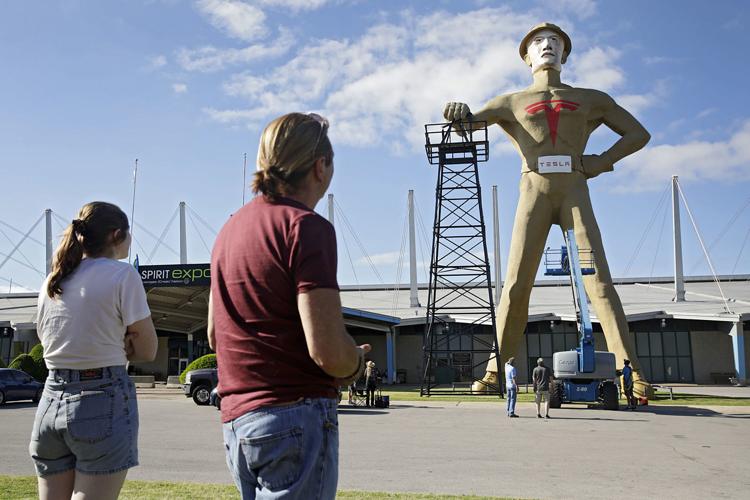 TESLA DRILLER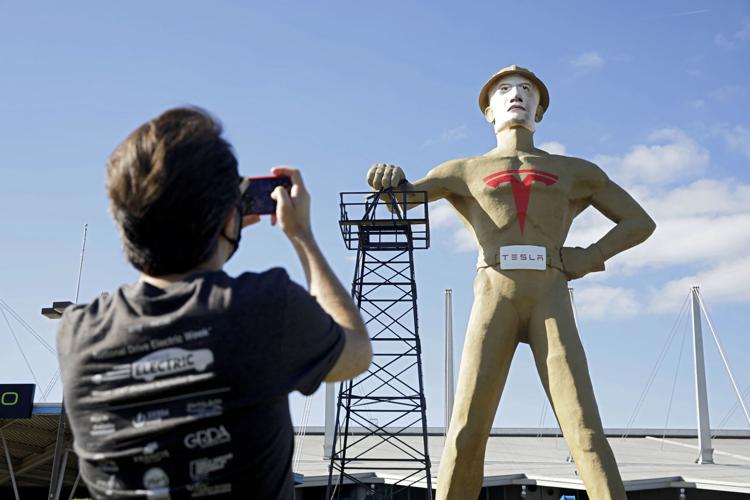 TESLA DRILLER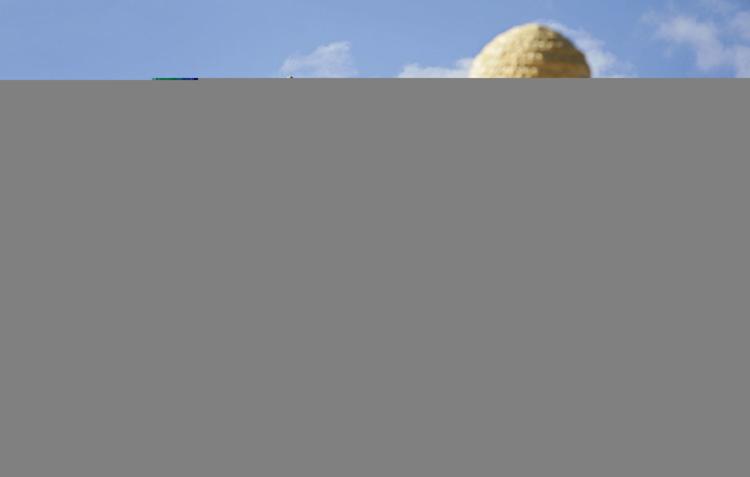 TESLA DRILLER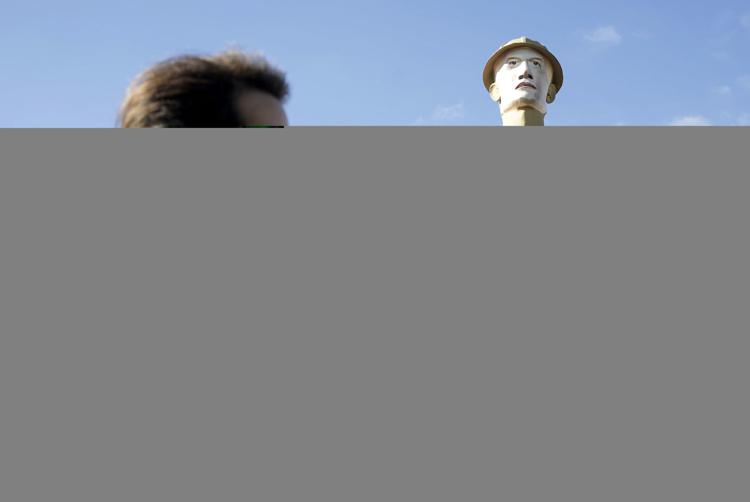 Kevin Canfield
918-645-5452
kevin.canfield
@tulsaworld.com
Twitter: @aWorldofKC
Be the first to know
Get local news delivered to your inbox!