Lines of cars led to lines of people waiting to fill Victory Church's 4,500-seat worship center in south Tulsa on Thursday to celebrate and honor the life of slain Tulsa Police Sgt. Craig Johnson.
Attendees clad in uniforms and deep shades of blue and black began gathering hours before the afternoon service began, and emergency vehicles were packed into the parking lot near 81st Street and Lewis Avenue bumper-to-bumper.
Community members also gathered along 61st Street, a main stretch of the procession route to the cemetery, holding flags and signs.
Carla Showman and her three grandchildren said they staked out a shady spot the day before, and arrived three hours early Thursday to show their support. The children — ages 9, 5 and 4 — had been practicing their salutes, she said, getting ready for the hearse to pass.
"When an officer falls, it affects us all," Showman said, choking up a little. "They are the men who stand between us and chaos."
Inside the church, police officers and supervisors, county sheriffs and deputies, detention officers and dispatchers, firefighters and EMS workers from municipalities big and small, counties across the state and states beyond sat on alternating rows with their blood and work families.
A 15-year TPD veteran, Johnson died June 30, a day after he and another officer, Aurash Zarkeshan, were shot during a traffic stop in east Tulsa. Johnson was 45. Zarkeshan, 26, remains hospitalized.
The news was the latest and perhaps most dreadful the law enforcement community has received in recent weeks.
Scott Zimmerman, a friend of Johnson's and the pastor of his member church, Christview Christian Church, described the times as "overwhelming."
"Between the horrible images of a man losing his life in Minneapolis — the national riots, violence and murders — to the deaths of little Miracle and Tony Crook in the Mingo Creek, to the shootings of Craig and Aurash that have brought us here today, and to the motorcade accident just last week; it's enough to bring all of us to our knees," Zimmerman said.
But Johnson loved and relied on God, Zimmerman said, and if he were present at the service Thursday, he would probably want everyone to notice the light at the end of the tunnel; "to not move forward in fear, to not allow ourselves to be shaken by the recent events that we've gone through, but to remember to embrace the love of God with the confidence and power that is only found in Him."
That mindset is likely what got Johnson through his hardest shifts.
A graveyard shift supervisor relatively new to Tulsa's Mingo Valley Division — he moved from the Gilcrease Division in late 2019 — Johnson oversaw 11 officers, and he made a lasting impact on them in the short time he was there.
"He always came to work with a smile on his face," Officer Michelle Sanchez recalled in an email read by Officer Susannah Ralston. "No matter what kind of day we were having, I knew that I could count on him to always make me laugh."
An atypical supervisor, Johnson balanced "safe, smart and patient" work with a carefree sense of humor and zeal for life he's had since high school, Ralston said. The two met in middle school, and a shared love of band and "mutual awkwardness" formed a friendship between them not easily broken.
In fact, it was a ride-along with her at TPD in their adult years that got Johnson hooked on law enforcement, she said. Joining TPD, he quickly distinguished himself, but he never lost the kid inside.
Once on a petty larceny call at a Walmart, Johnson was lured away from his partners, who were dealing with a suspect, by the sight of a children's Tonka bicycle.
At first, he was mad that "they didn't have these" when he and Ralston were kids, she remembered.
"Then he decided he would take it for a test drive all around the back of the store to make up for lost time, all while his partners handled the call," she said, drawing chuckles from the crowd.
A movie-quoter, meme-creator and master of sarcastic stares, Johnson was a "persistent smart aleck," said Lt. Pat Harker, a former supervisor of Johnson's.
He was also a "devout nerd," Harker said, harboring a great love for Star Wars and Legos that he shared with his two sons, Connor and Clinton, whom he loved even more and talked about daily.
Tulsa Police Chief Wendell Franklin, a father himself of two grown sons, took the stage with a weight on his shoulders.
He reached into his uniform shirt pocket and pulled out a laminated Bible verse he has carried on the job the past several years: Romans 8:38-39.
"For I am convinced that neither death, nor life, neither angels, nor demons, neither the present, nor the future, nor any powers, neither height, nor depth, nor anything else in all creation, will be able to separate us from the love of God that is in Christ Jesus our Lord," he quoted.
"Sgt. Craig Johnson is gone from this earth," Franklin added. "But his spirit lives on in each of us."
Zimmerman closed by urging those listening to be people of action, like Johnson, rather than just people of aspiration.
Johnson loved east Tulsa, where he grew up, and he was always seeking ways to turn the tide in the community; to make it better than it was, Zimmerman said.
"Followers of Jesus in this room with me today and throughout this city, understand: no matter what this world throws at us, He is still our God, and we are still His children; called to do His work to bring about change to this world in which we live," Zimmerman said. "He is our hope, He is our rock, He is our strength, He is our peace, He is our joy, and He is all we need."
The procession route from the church to Floral Haven Cemetery in Broken Arrow passed dozens of observers.
Members of Jeepers Anonymous, a club of Jeep aficionados, parked their vehicles, about 25, side-by-side on 61st, each with a flag on a pole affixed to the back.
And Jerry and Brenda Paquette stood near the church parking lot with flags and a sign that read "We support our heroes in blue."
"Even if just one police officer sees us and knows we're grateful for what they do, it's worth it," Brenda Paquette said. "What they do is a calling."
---
Gallery: Memorial service for Tulsa Police Sgt. Craig Johnson
Memorial service for Tulsa Police Sgt. Craig Johnson
Police Funeral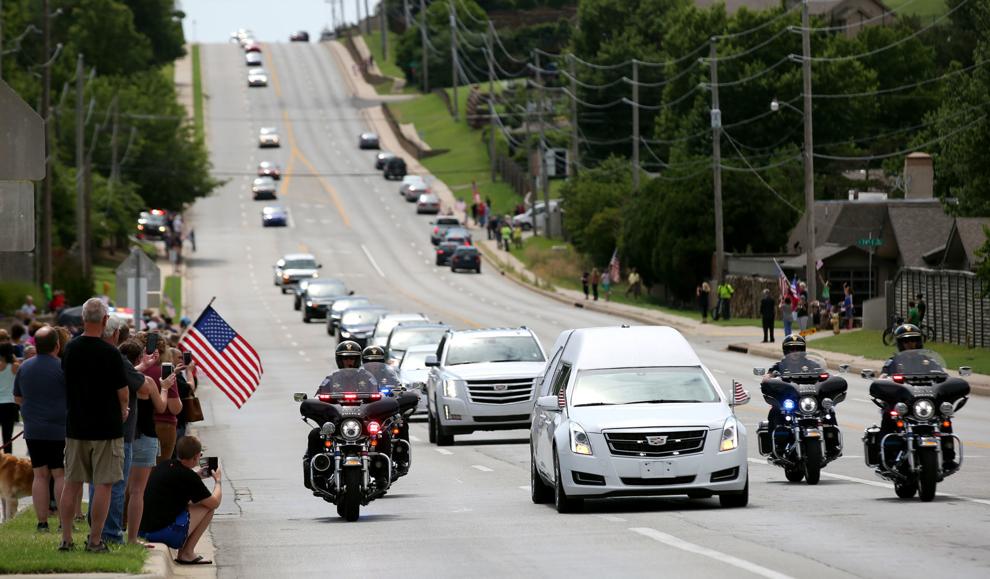 Police Funeral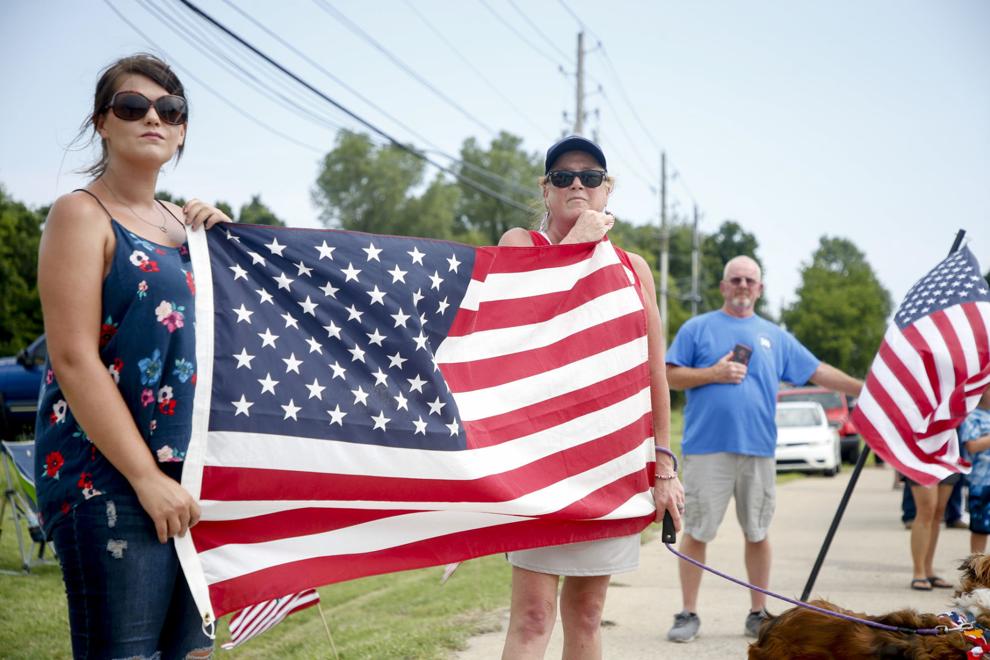 Police Funeral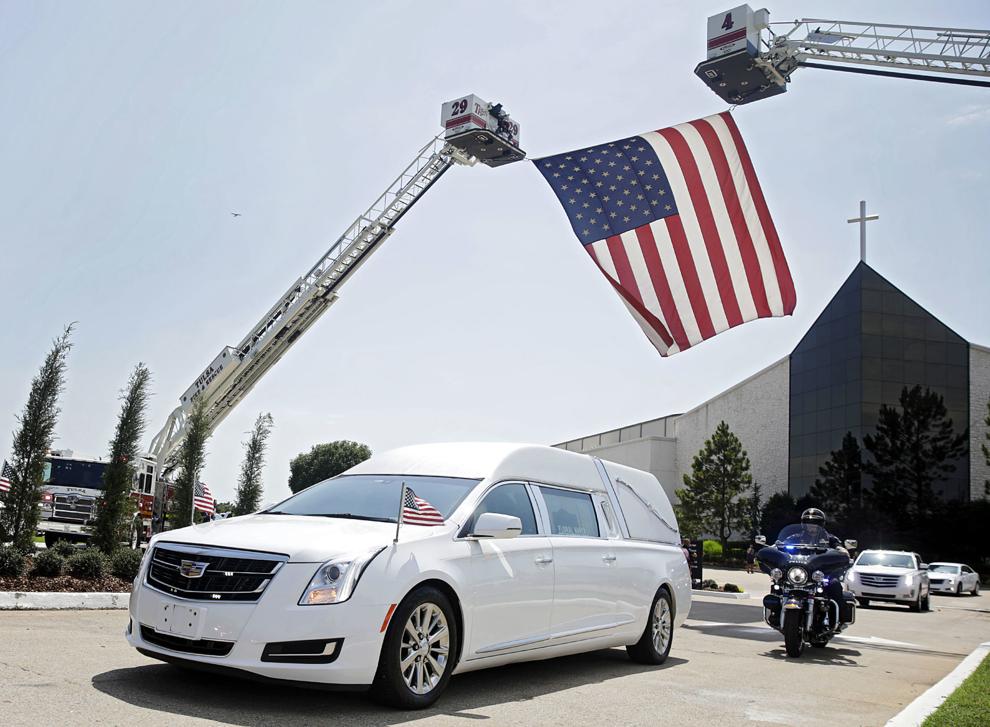 Police Funeral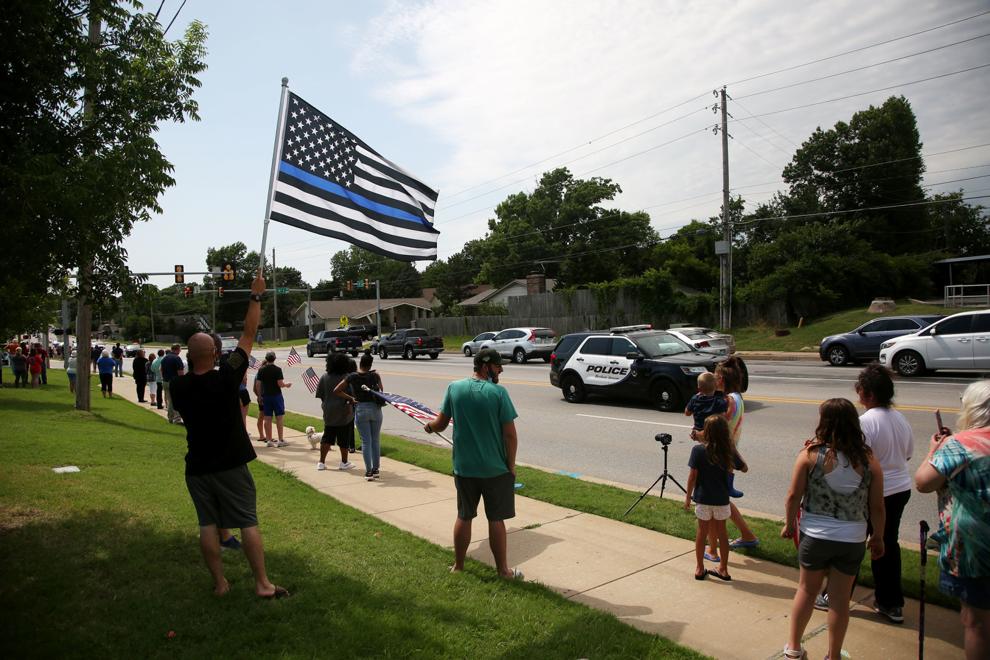 Police Funeral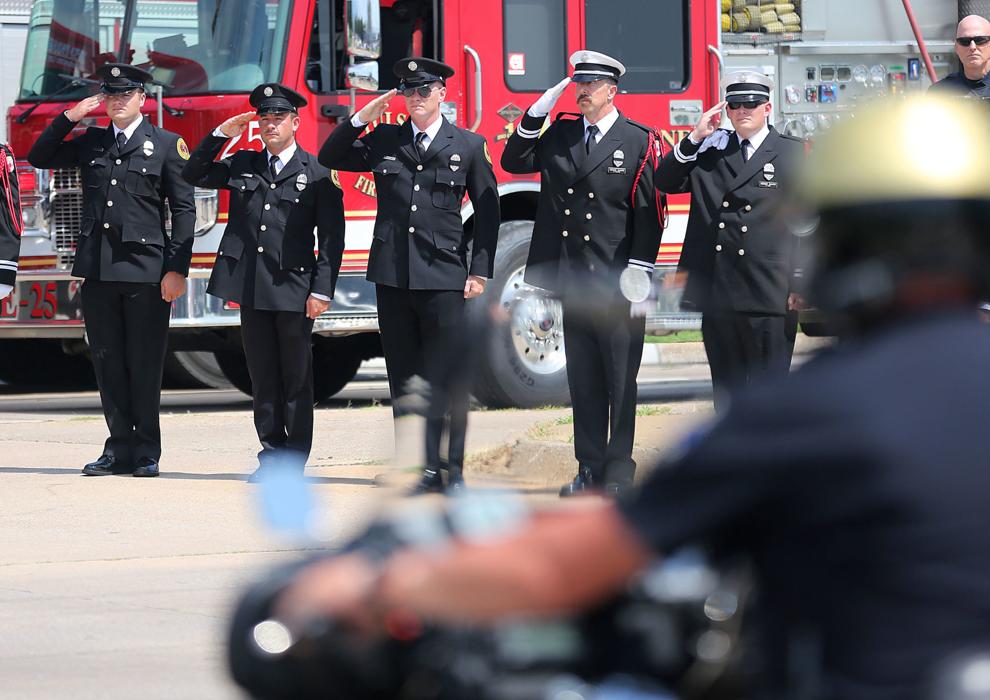 Police Funeral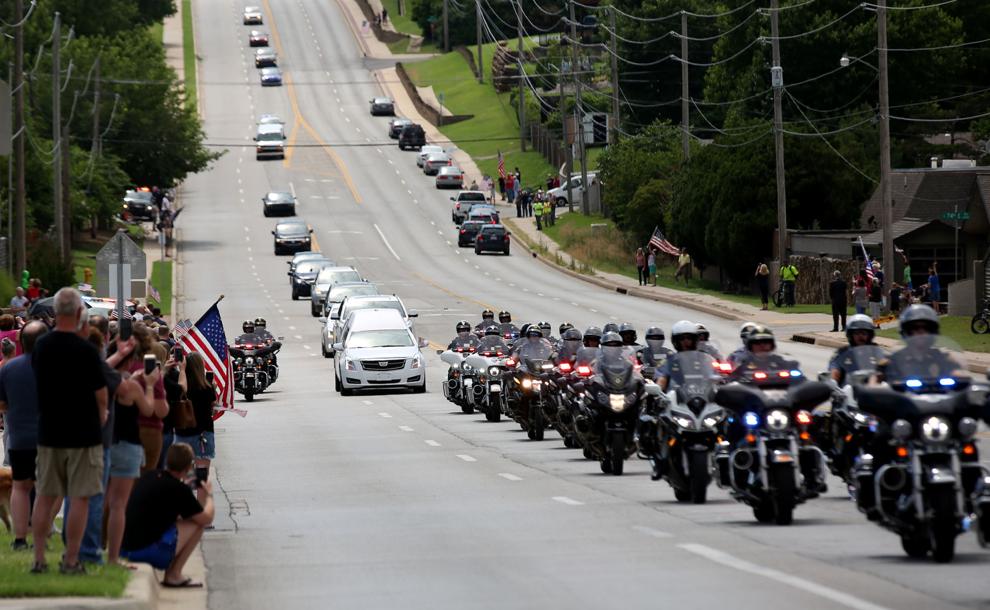 Police Funeral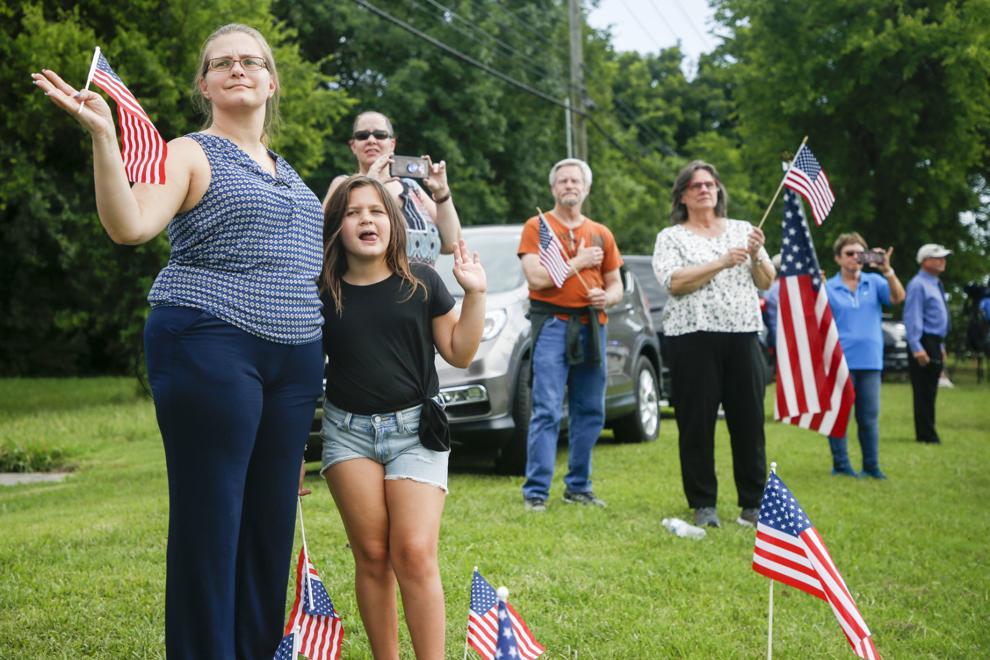 Police Funeral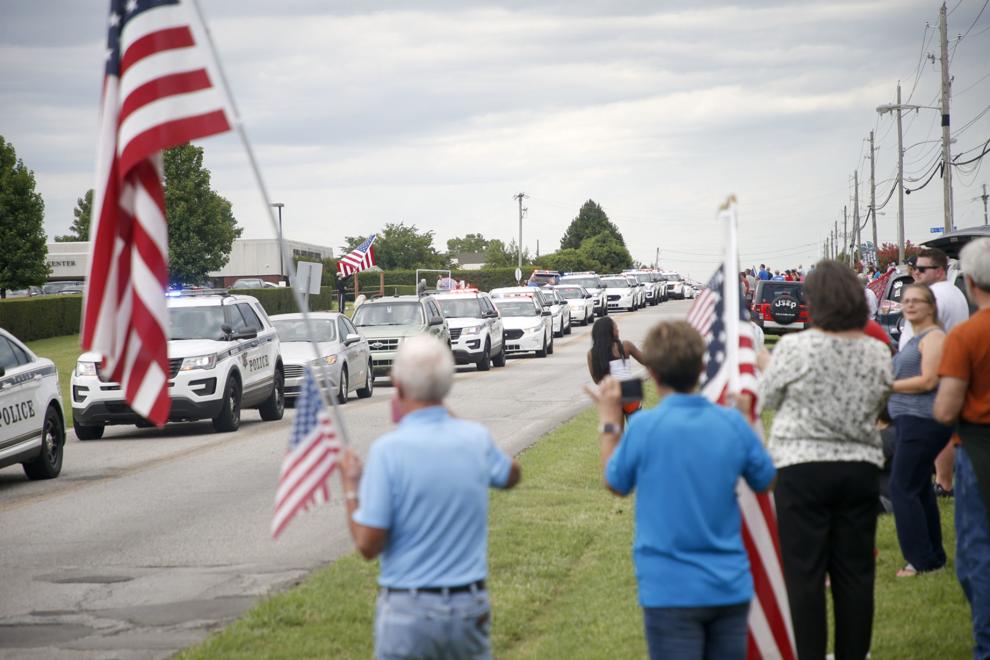 Police Funeral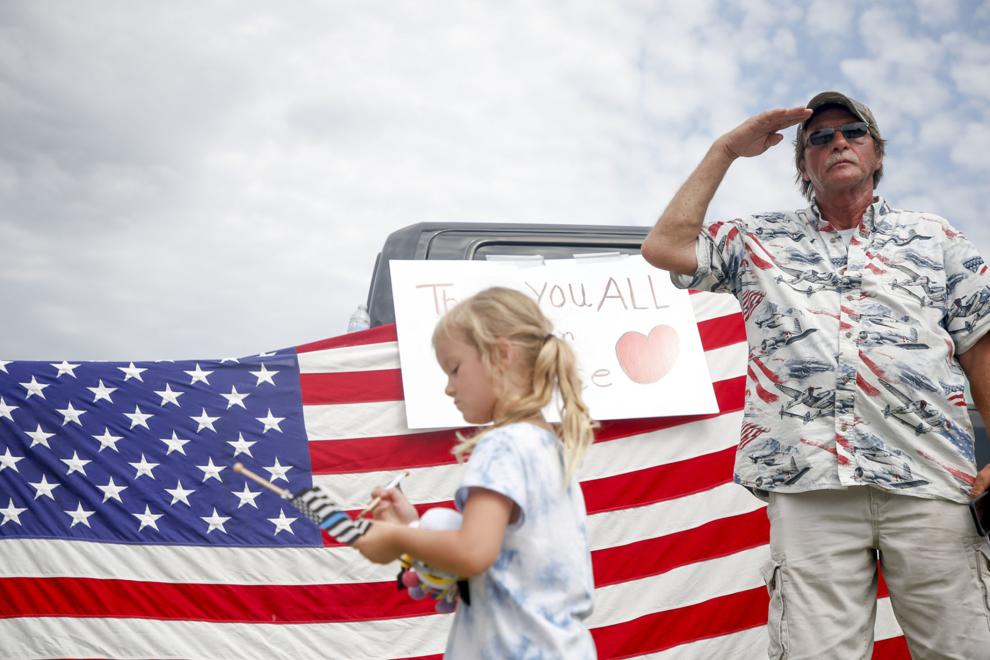 Police Funeral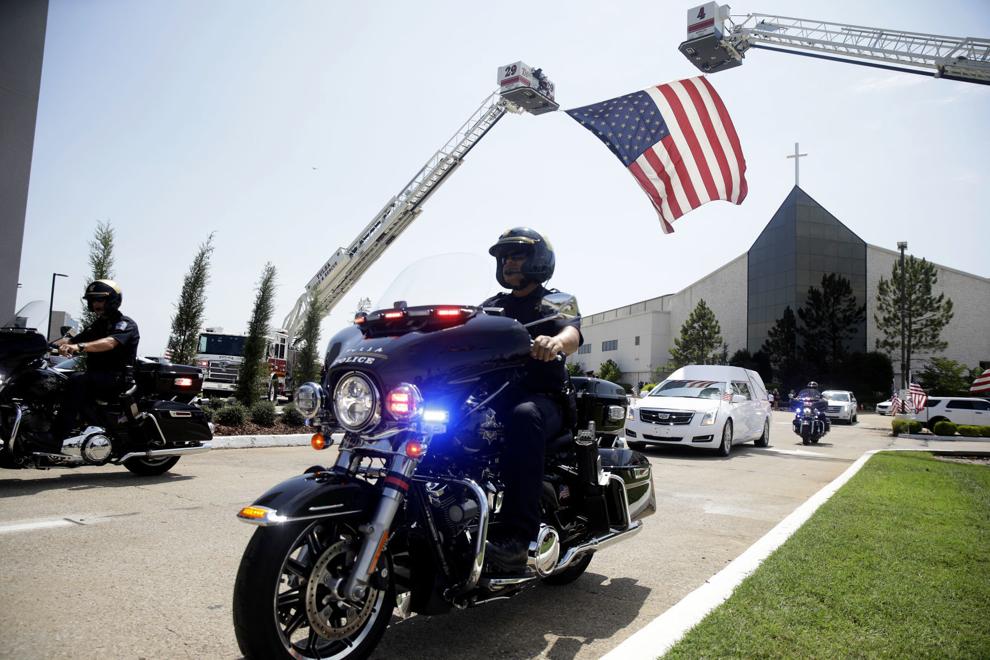 Police Funeral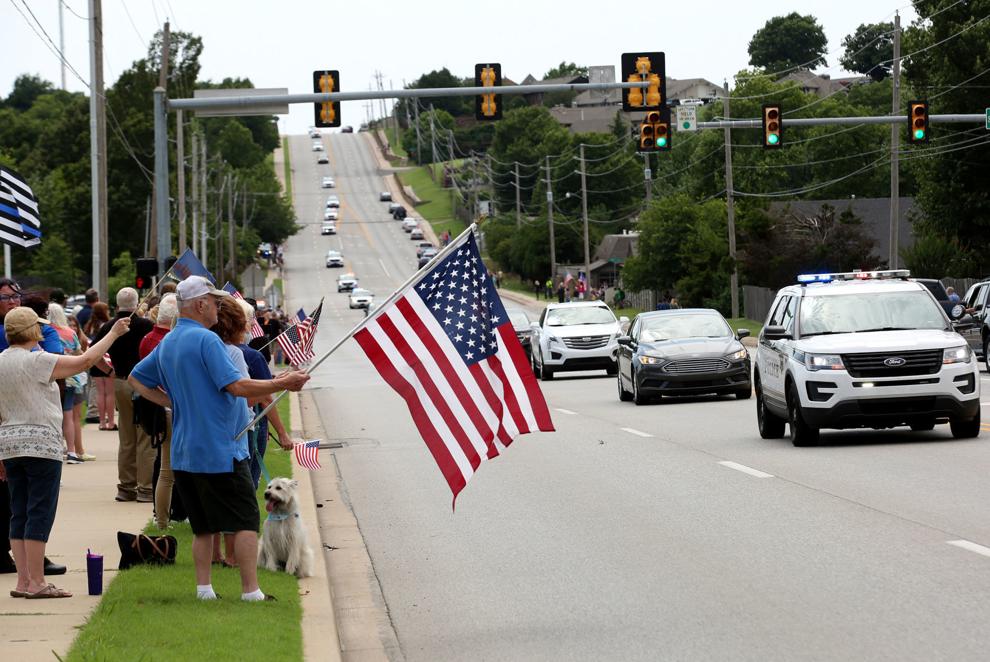 Police Funeral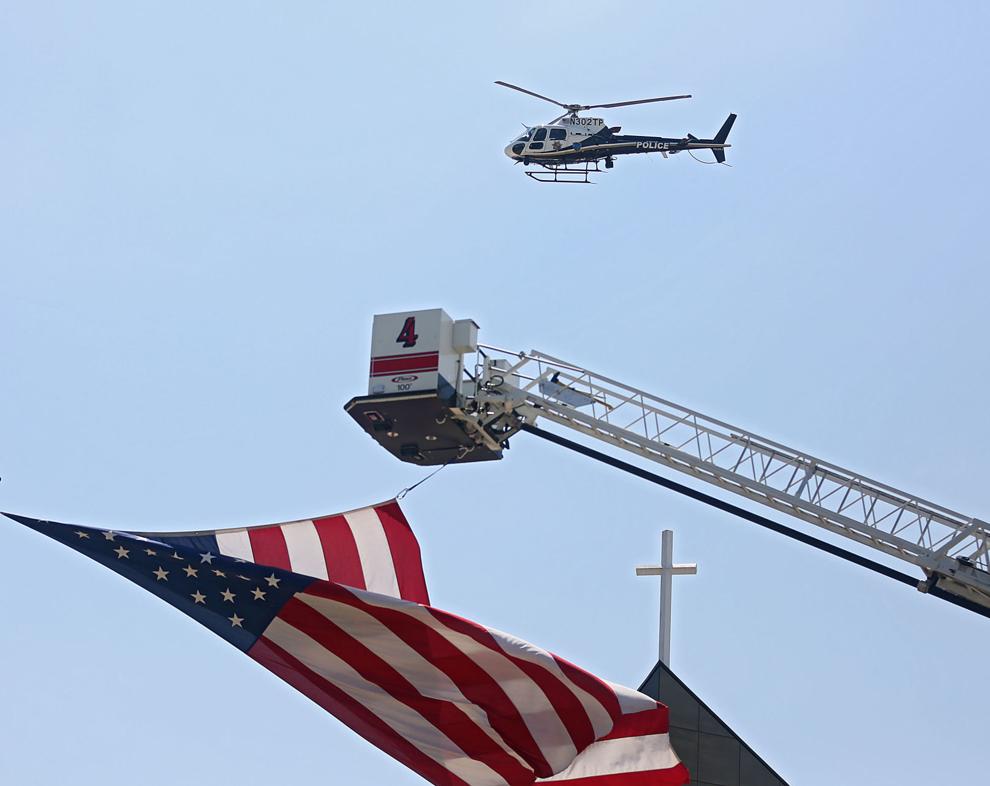 Police Funeral
Police Funeral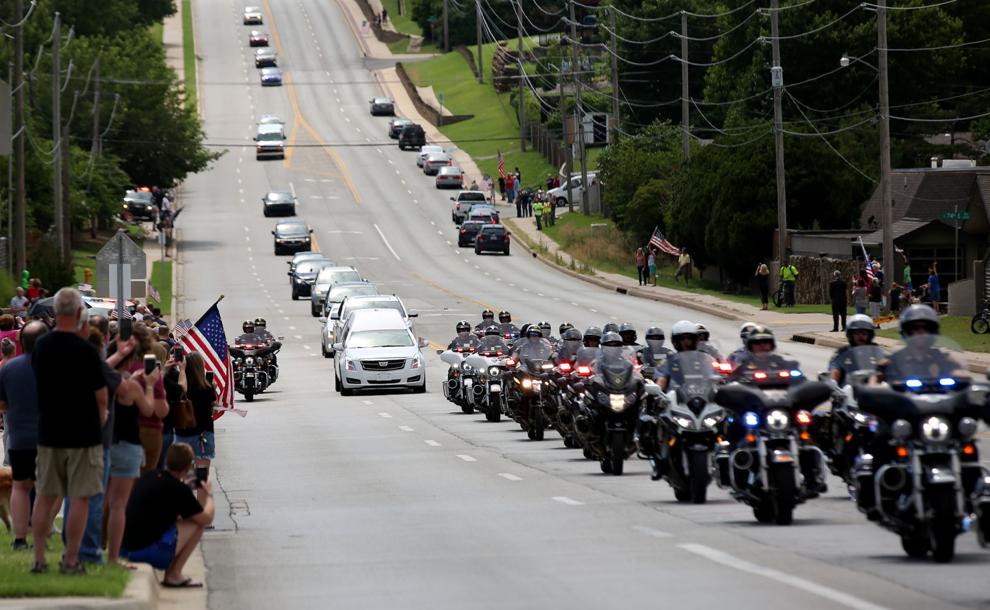 Police Funeral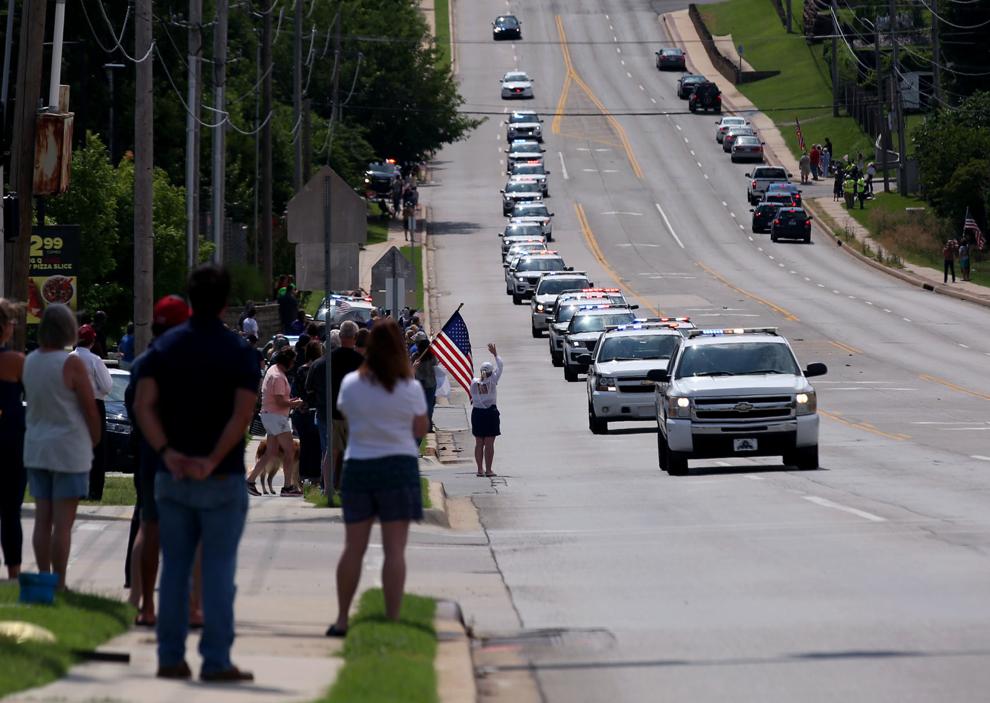 Police Funeral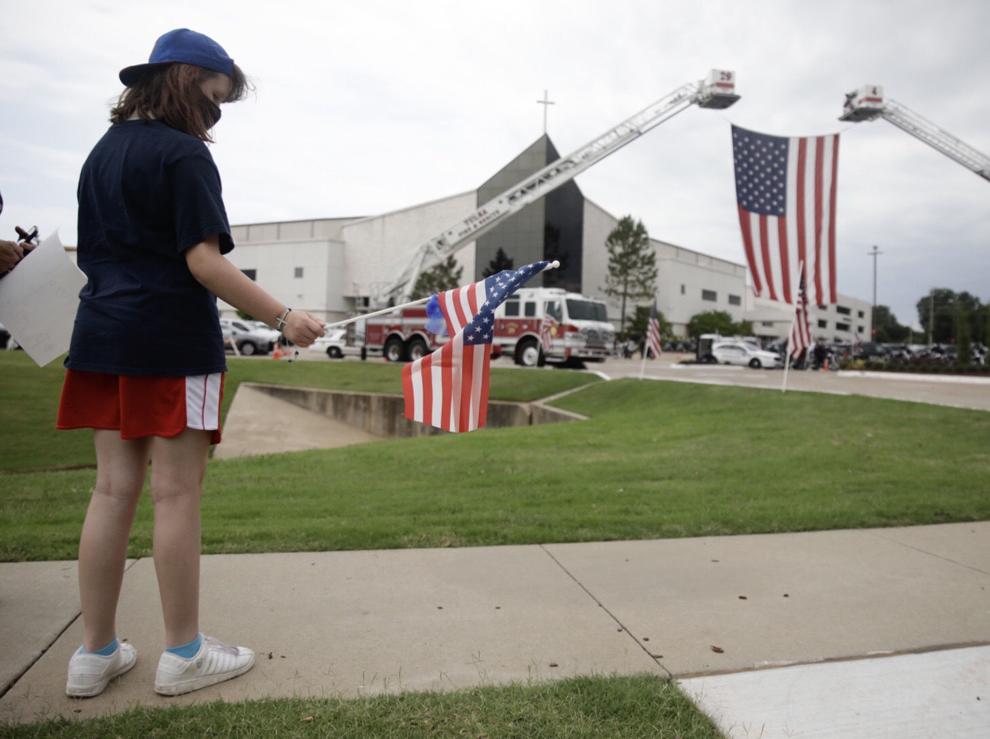 Police Funeral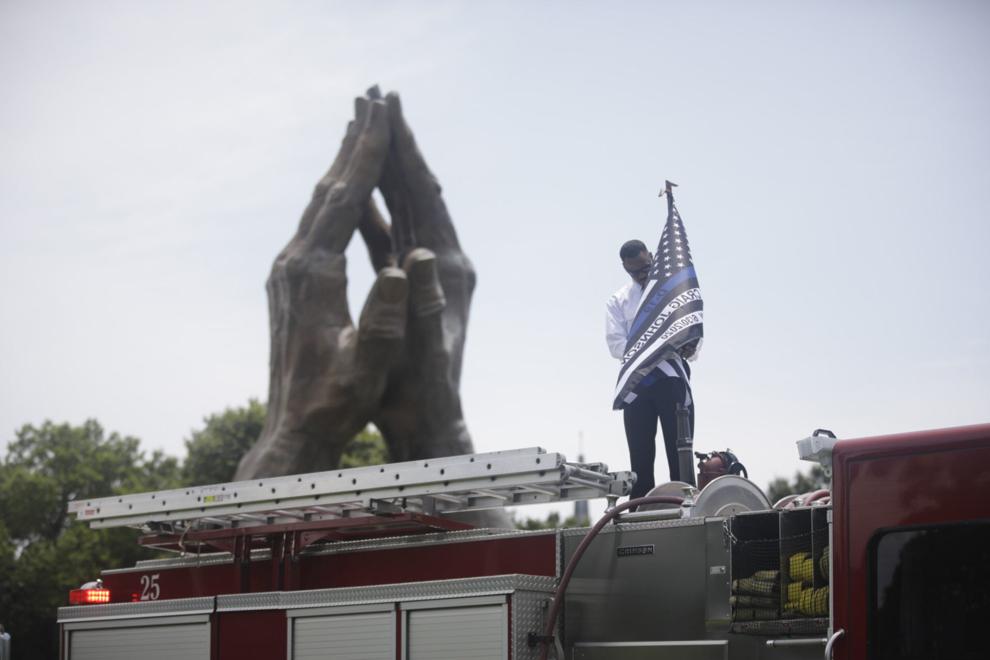 Police Funeral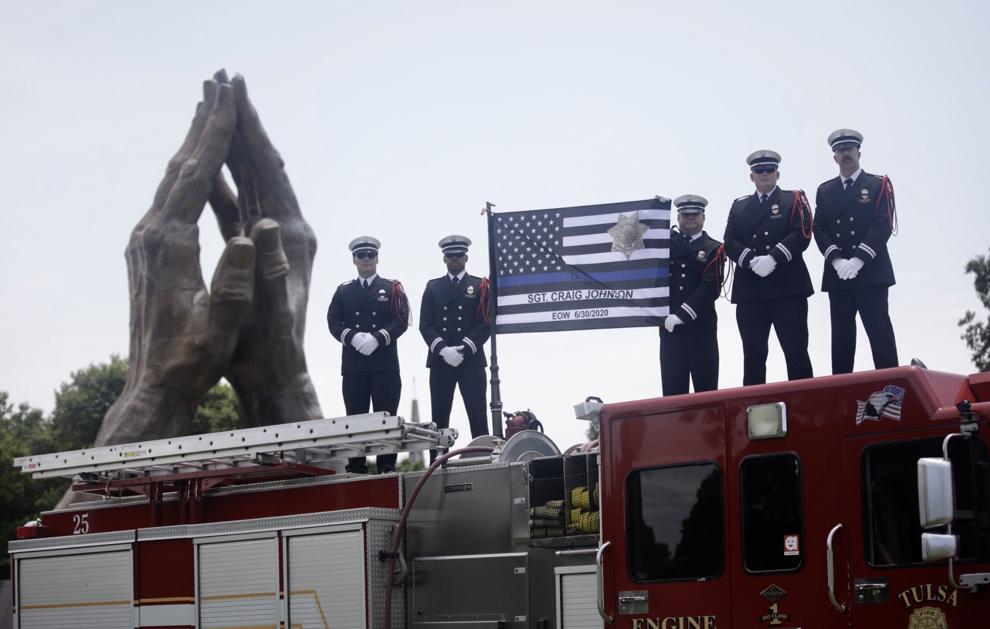 Police Funeral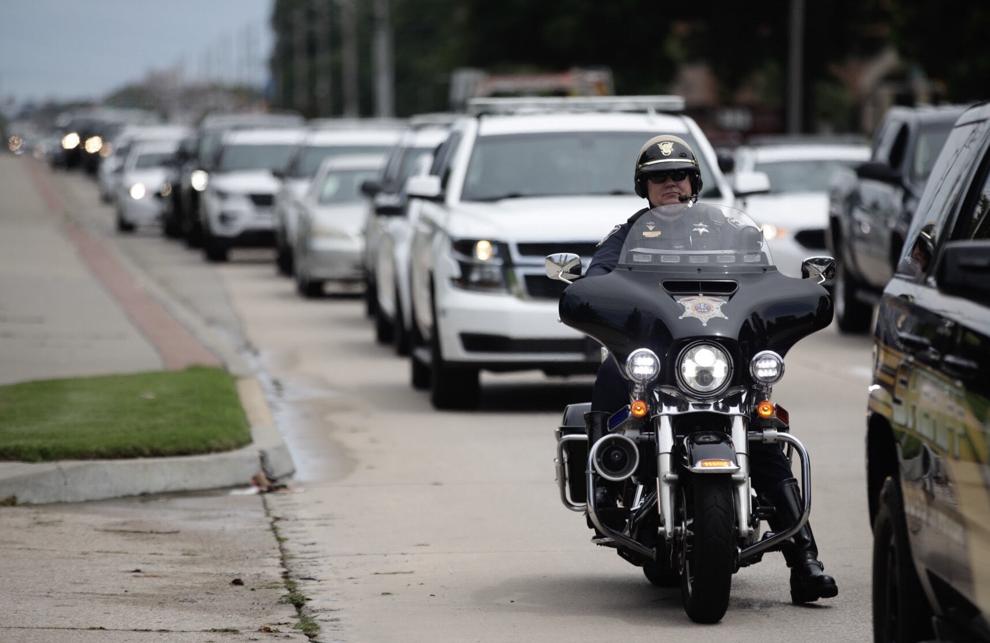 Police Funeral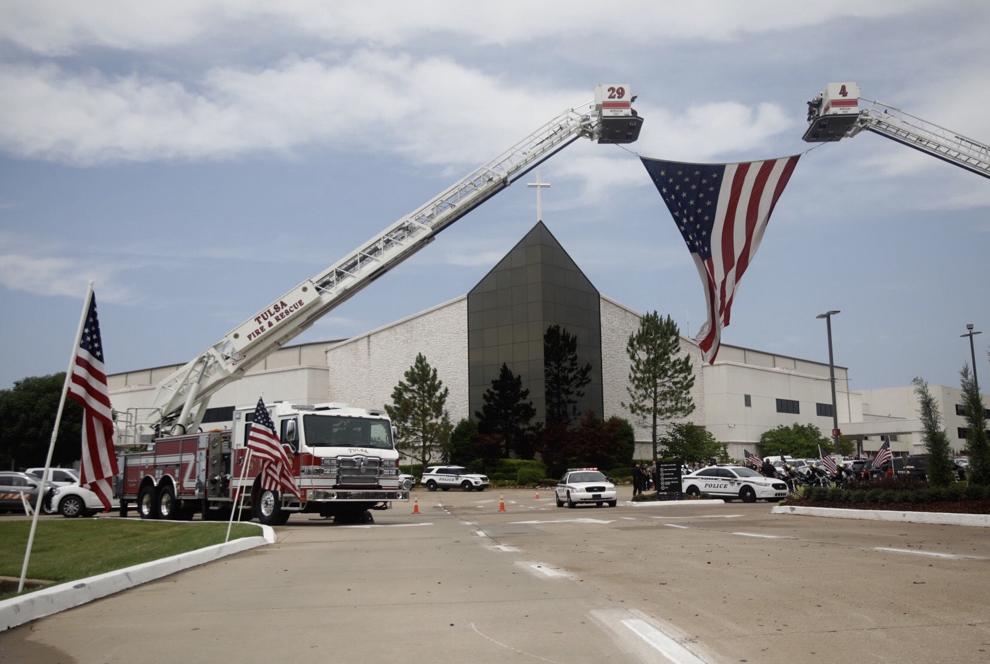 Police Funeral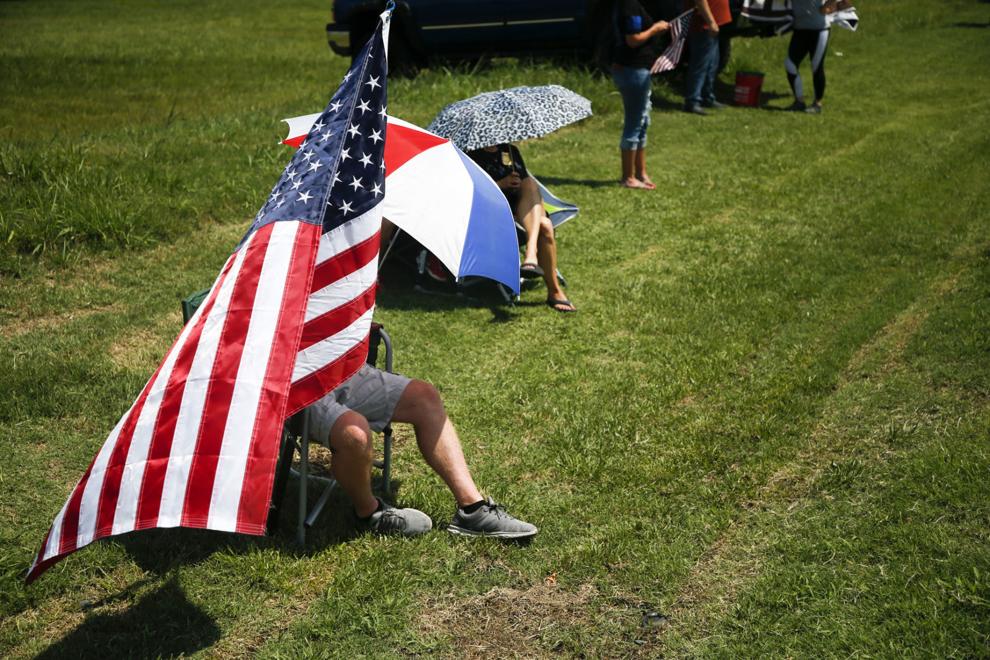 Police Funeral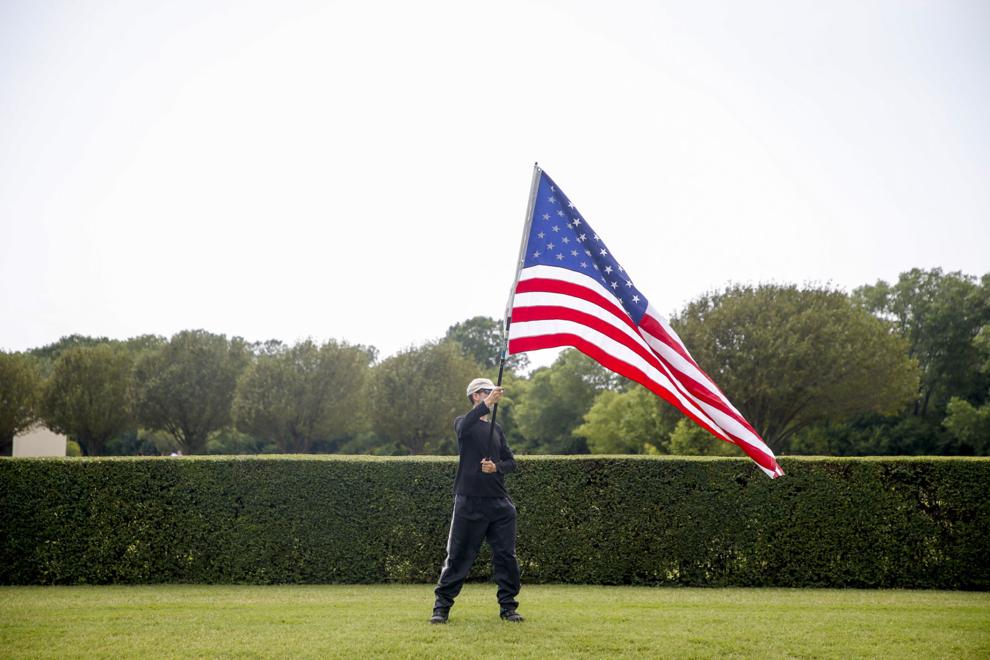 Police Funeral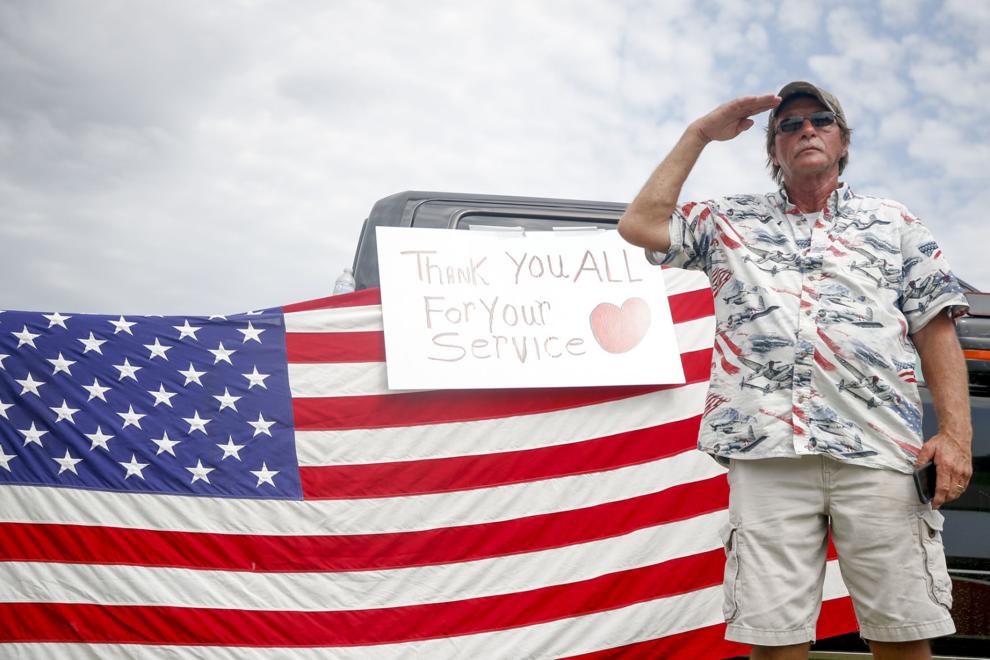 Police Funeral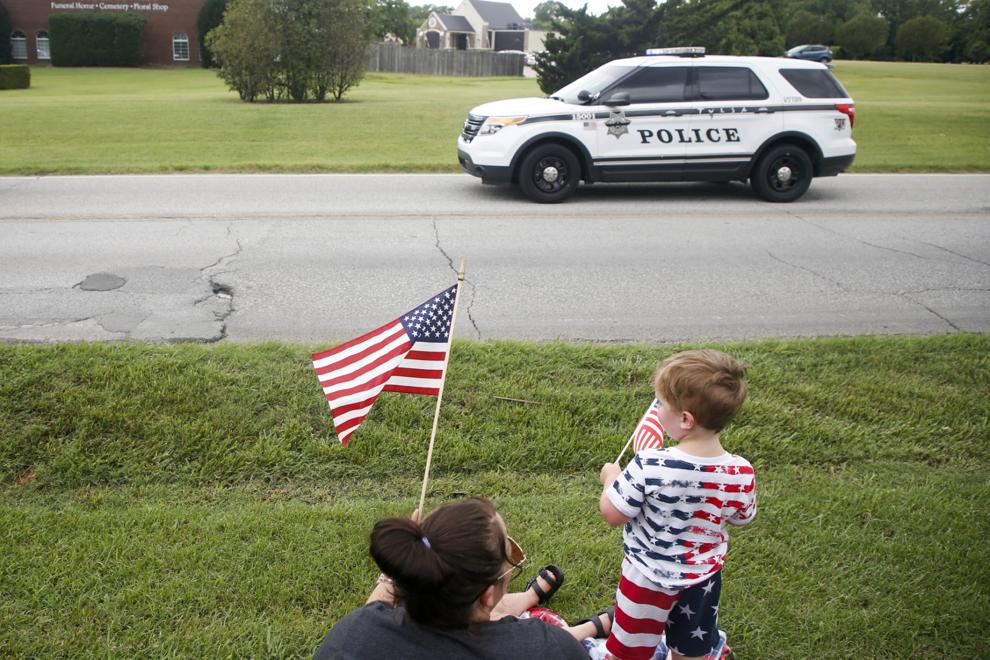 Police Funeral
World staff writer Tim Stanley contributed to this story.