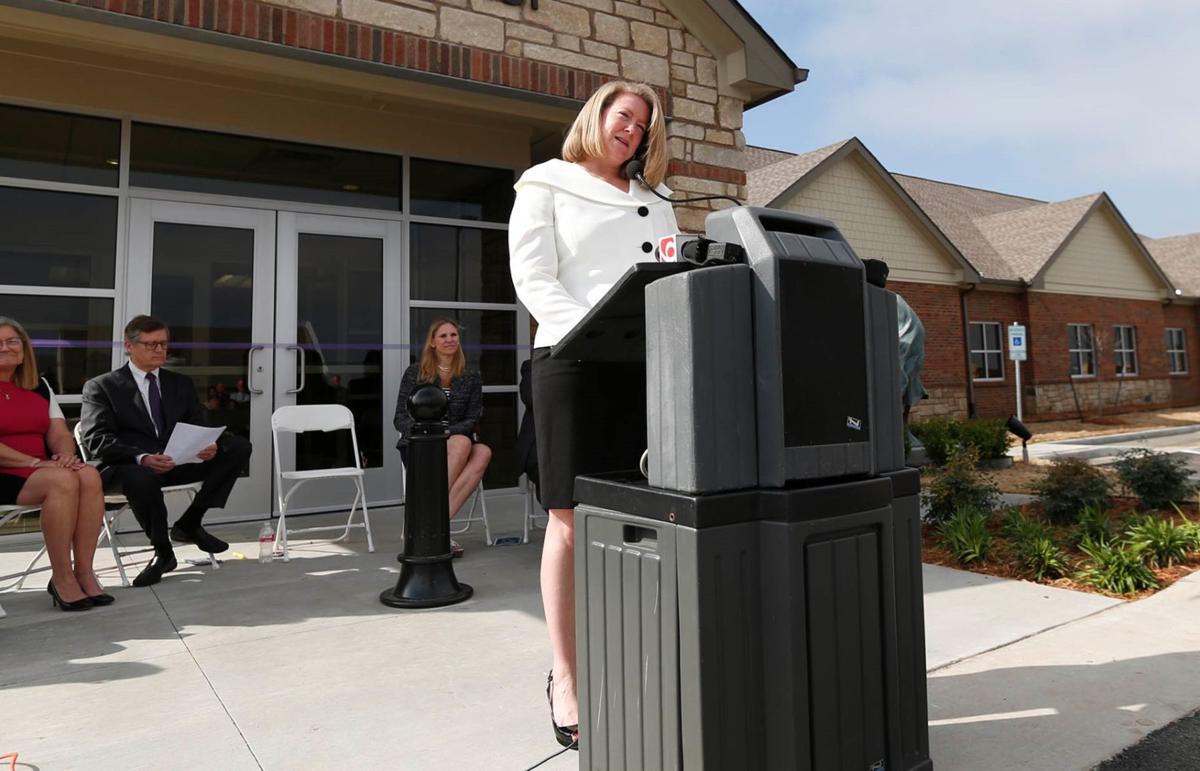 Deadly violence against women remains prevalent in Oklahoma, according to a nationwide annual report, though the state has shown some relative improvement recently.
The report from the Violence Policy Institute ranks states each year based on the number of women murdered by men, and Oklahoma is historically high on the list. The state was in the top 10 for three consecutive years starting in 2012, according to institute data.
The latest study, using statistics from 2016, places Oklahoma 11th on the list. Data from the previous year placed the state 15th. More than 1,800 women were murdered by men nationwide, the study said, and almost always by somebody they knew.
"As far as I know, Oklahoma has always been in the top 20 every year," Domestic Violence Intervention Services Executive Director Tracey Lyall said. "Most of the years I've been involved in this work, we've been in the top 10."
Placing just outside the top 10 might be better than usual, but it's still too high, she said.
The national average in 2016 for such fatalities was 1.20 per 100,000. In Oklahoma, it was 1.57.
In Tulsa, police have instituted new policies in recent years to help save women from their abusers.
One new addition is the lethality test, a set of 11 questions a responding officer asks a victim at the scene of a domestic abuse incident. Based on the responses, an officer can gauge how likely the victim's abuser is to take the victim's life.
Often, the victim doesn't realize just how much danger they're in until they've taken that test and talked with the officer.
From there, Tulsa police try to connect the victim with a local domestic violence service provider. Getting that help is one of the best things a victim can do to save their life, Lyall said.
"If we can get victims to avail themselves of these resources, then we've greatly reduced the odds of a homicide," she said.
Domestic Violence Intervention Services is one such resource, a long-standing, life-saving Tulsa institution.
DVIS receives about 42 percent of its funding federally, from the Office of Violence Against Women, which was established by the Violence Against Women Act. That act requires re-authorization by federal lawmakers, soon, or it will expire.
When lawmakers re-convene in September, they will only have a few weeks before that expiration occurs.
In addition to funding, the act provides more legal means for law enforcement to protect victims of abuse from their abusers.
"The more we can do to hold domestic violence offenders accountable for their actions, the more we're going to reduce homicides," Lyall said.
Aside from her duties with DVIS, Lyall also sits on the Domestic Violence Fatality Review Board. The board spends much of its time looking into homicides, dissecting what happened, asking what could have been done differently, how a life could have been saved. Then, it shares those solutions.
It's hard to know for sure what works when looking at the data, but Lyall contends Tulsa Police Department's new measures make a difference.
"I have to believe that some of the work we're doing statewide is having an impact," she said.
Be the first to know
Get local news delivered to your inbox!