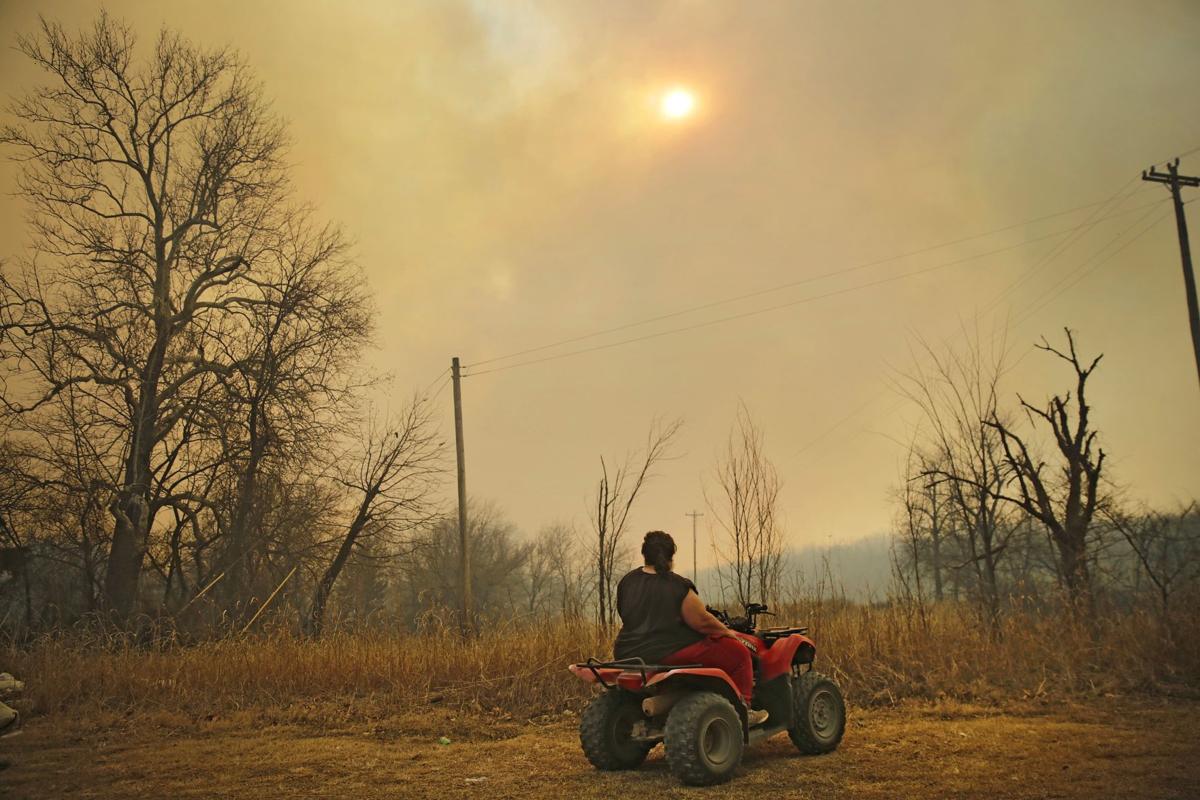 Stock car racer Dale Earnhardt killed in race crash
Stock NASCAR racer Dale Earnhardt died doing what he loved best — racing — at the Daytona 500. Earnhardt, 49, had to be cut from the wreckage of his car after a crash that occurred a half-mile from the finish of the NASCAR season opener. He was pronounced dead of head injuries on arrival at a Daytona hospital. Earnhardt's car was bumped from behind. His car fishtailed, clipped another vehicle and both crashed into the wall at 180 miles an hour. Earnhardt won 76 Winston Cup races.
Gatorade plant announces closing
The Gatorade plant in Pryor was closing, with the company laying off 108 people because of dropping demand for the beverage line. Located in the MidAmerica Industrial Park, the 1.4 million-square-foot plant opened in 2008 with an investment of $180 million. It made and bottled Gatorade for distribution in a 13-state region. But the recession caused Gatorade to lay off 22 people in October 2008 and 87 people in December 2008. In 2011, Google purchased the plant and expanded its data services operations to that location.
Green River killer found guilty of 49th murder
Gary Leon Ridgway, 62, known as the Green River killer, pleaded guilty to a 49th first-degree murder charge in Seattle for the slaying of a woman whose remains were found in a ravine decades after she was killed and again was sentenced to life in prison without possibility of parole. He had already pleaded guilty to 48 murders. The killer terrorized Seattle in 1982 and was named the Green River killer, because the victims were found near the river. He later confessed to as many as 71 murders.
40,000 acres and several homes destroyed in wildfires
No matter where you were in eastern Oklahoma, you were within a few miles of a fire. Tulsa reached 78 degrees tying a record set in 1930 and wind speeds reached 49 miles per hour — fueling 40,000 acres of wildfires. Officials said this was almost as bad as the summer of 2011. Satellite images showed at least 26 wildfires happening simultaneously at 4:45 p.m. There likely were many more than that, as some fires weren't large enough for their smoke to be picked up on radar.
Joe Worley
918-581-8373
Twitter: @Joe_Worley