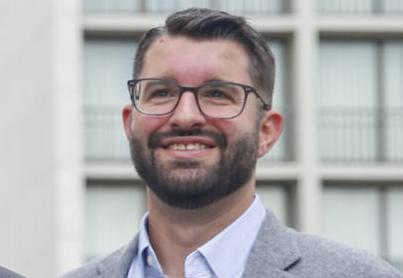 The COVID-19 pandemic has not only made internet access more important than ever, it has focused a spotlight on those who don't have it.
It's called the digital divide, and it's alive and well in Tulsa.
Approximately 57,000 households in the city can't access the internet, according to 2018 U.S. census data. The reasons are many — a lack of funds, language barriers and technical challenges — and not necessarily due to a lack of fiber optic and other connectivity services.
That's 1 in 3 households.
Nick Doctor, the city's chief of community development and policy, said community leaders have been working to address the problem for some time but that the pandemic has created a sense of urgency.
Thus came to be the Internet Access Task Force, a group of about 50 people from the private and public sectors working to come up with a strategy that builds on existing efforts with the goal of providing long-term solutions. The group is led by the city of Tulsa and Impact Tulsa. It began meeting about a month ago.
"The need for physical distancing has made internet access, I think, just a critical issue for the well-being of our citizens right now," Doctor said. "It's critical for student learning, for adults seeking to work remotely, for keeping people informed on ongoing public health issues, and for applying for benefits and support services."
Delia Kimbrel, director of research and analysis for Impact Tulsa, said the organization's work with government and education leaders throughout the county drove home the need to act on the issue.
"We have pretty significant disparities," Kimbrel said. "We have pretty significant neighborhood disparities and racial and socio-economic disparities related to internet access, so that was one of the reasons Impact Tulsa elevated this issue."
The areas with the least access to internet service are often those whose residents are least able to afford it. More than 33% of households earning less than $20,000 a year do not have access to the internet, according to 2018 Census data.
Tulsa Public Schools estimates that approximately 10,000 students, or about 1 in 3, have no access or limited access to the internet.
"While many families might live in areas where internet infrastructure is available, that does not mean that families have true access to affordable, high-speed internet that can sustainably support distance learning," said Jonathan Mcilroy, manager for district performance for TPS.
Mcilroy, who sits on the task force, said TPS alone cannot solve the problem of providing long-term, sustainable internet access for its students.
"While we are able to lead short-term initiatives internally — such as hotspots for summer learning — urban and rural districts do not have the funding or capacity to address issues of access alone," he said. "These need to be addressed at the community, state and federal level."
Doctor said that within the next few weeks the task force hopes to have a clearer understanding of what opportunities are worth pursuing in depth. The goal is to find sustainable, long-term solutions that will have the greatest impact on those who need it most.
"So while it is most acute now, this need for internet access is only going to get stronger in time," he said. "So the key pieces we need to come back to are which solutions are going to last more than just a couple of months, how do we spend these funds in a way that have long-term benefits for our community."
The City Council recently approved $616,000 to support the task force's efforts. The funds were provided through the CARES Act, part of the federal government's response to the COVID-19 outbreak.
Doctor said the city will rely on the guidance of the task force as it works to determine how to best use the funds.
---
Kevin Canfield 918-645-5452
kevin.canfield
@tulsaworld.com
Twitter: @aWorldofKC
Be the first to know
Get local news delivered to your inbox!