OKLAHOMA CITY — Gov. Kevin Stitt has approved 452 inmates for commutations to decrease prison crowding and reduce the risk of a COVID-19 outbreak, he said Friday.
"We've been working diligently with the Pardon and Parole Board to safely reduce the prison population amidst the COVID-19 pandemic," Stitt said in a press release. "In these unprecedented times, we must take action while safeguarding our Department of Corrections staff, inmate population and the public."
The Governor's Office is recommending that the inmates self-quarantine for 14 days if they're coming from a facility with a known case of COVID-19.
The Department of Health is also working with the Department of Corrections to provide COVID-19 tests to anyone who needs one.
The bulk of the offenders were commuted to time served and are to be released on Thursday once the Oklahoma Department of Corrections processes the paperwork, according to Stitt's office.
Earlier this month, eight organizations urged Stitt to grant the commutations, saying a virus like COVID-19 can easily overwhelm the overcrowded prisons where incarcerated individuals have less access to basic hygiene items and cannot social distance. Many prisons have communal areas. The organizations included Oklahomans for Criminal Justice Reform, ACLU of Oklahoma, the Oklahoma Conference of Churches and the Mental Health Association of Oklahoma.
"Gov. Stitt and the Pardon and Parole Board have continued their commitment to reducing Oklahoma's prison population," said Kris Steele, director for Oklahomans for Criminal Justice Reform. "Our state's prison population, our correctional staff and our rural hospitals are especially vulnerable during this health crisis. I applaud the governor's leadership and his actions. I truly believe the actions taken today will save lives, reconnect families and ultimately make our state a safer place."
The Oklahoma Department of Corrections on Tuesday said an inmate at the Jackie Brannon Correctional Center in McAlester tested positive for COVID-19.
Six facility staff members and one probation and parole officer, none of whom are based out of Jackie Brannon Correctional Center, also tested positive, according to DOC. The agency said the Oklahoma State Department of Health provided masks for all inmates and staff.
In addition, the agency ordered all prisons to secure inmates in their cells while allowing access to necessary services, such as meals and pharmacy services.
The move was designed to protect the health of inmates and staff and not as a disciplinary measure.
"All the inmates in the state have access to free soap," said Matt Elliott, a DOC spokesman. "In addition to that we have significantly increased our sanitation inside facilities."
Oklahoma Correctional Industries is also making alcohol-based hand sanitizer, which is being provided to inmates and staff, Elliott said.
---
126 Tulsa restaurants offering curbside service and delivery following closures
***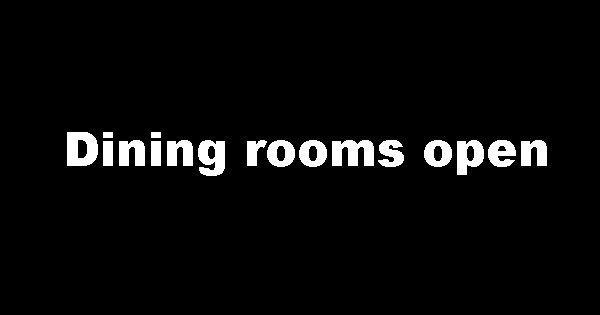 Rib Crib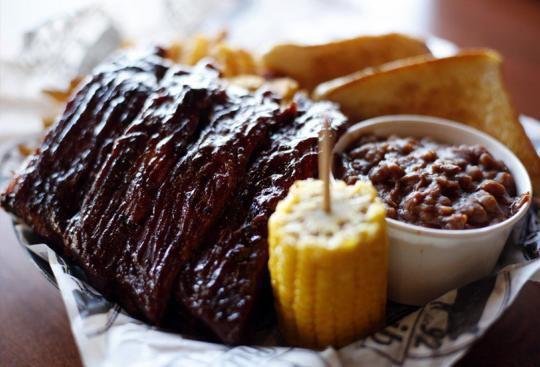 The Bistro at Seville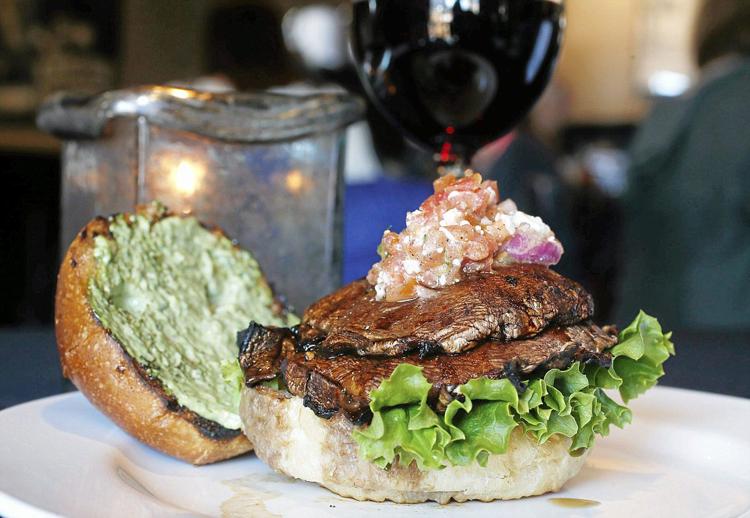 Mahogany Prime Steakhouse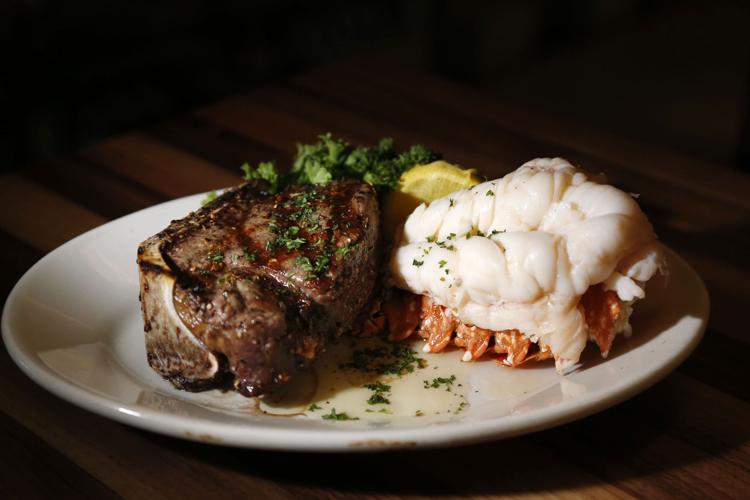 Bluestone Steak House & Seafood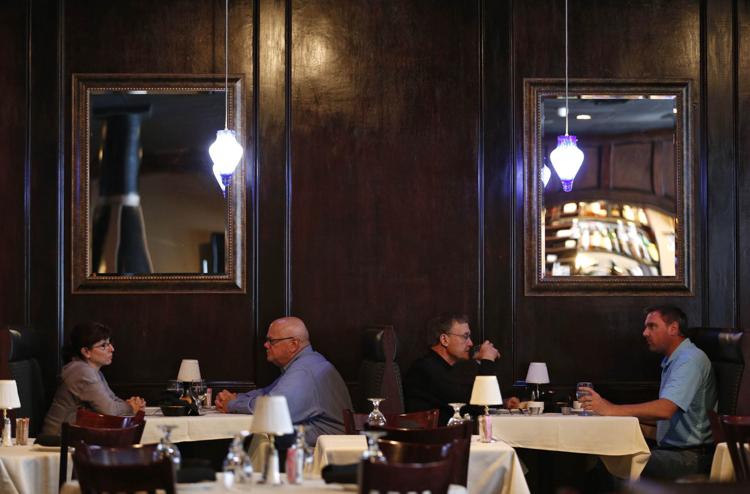 Texas de Brazil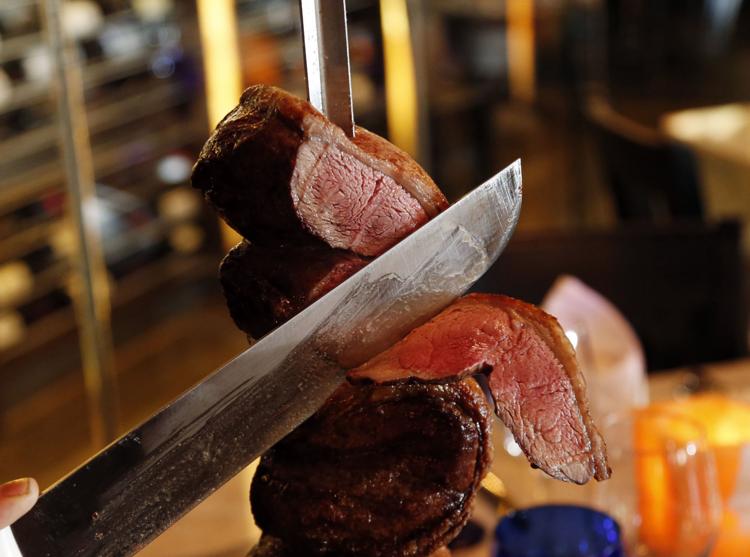 Billy Sims BBQ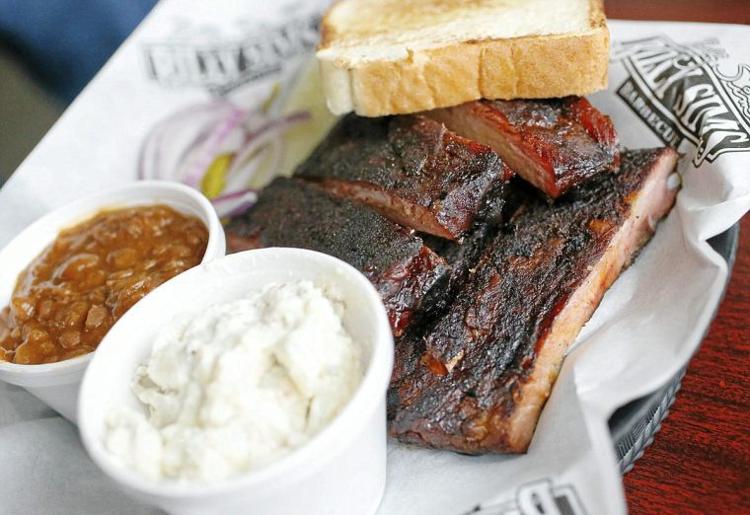 50's Diner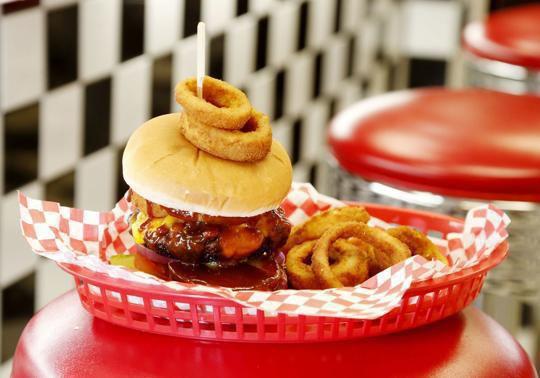 Brookside Diner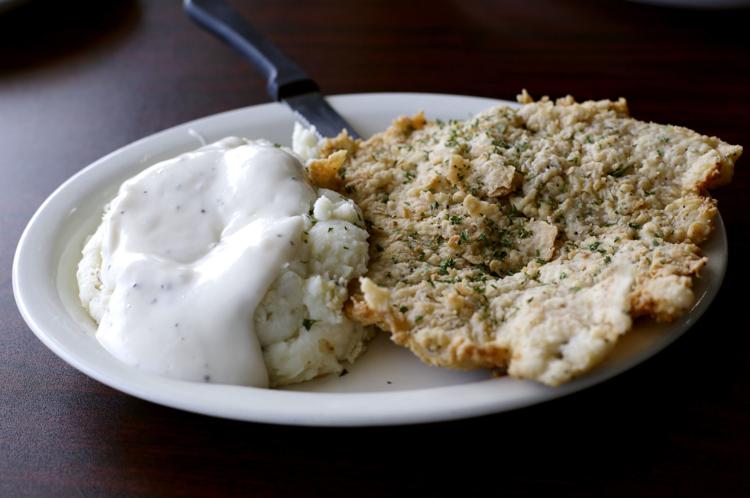 ***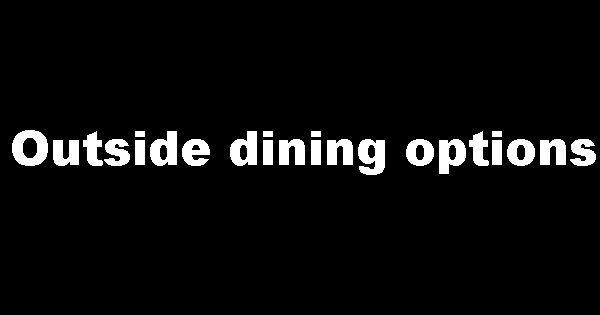 McNellie's Pub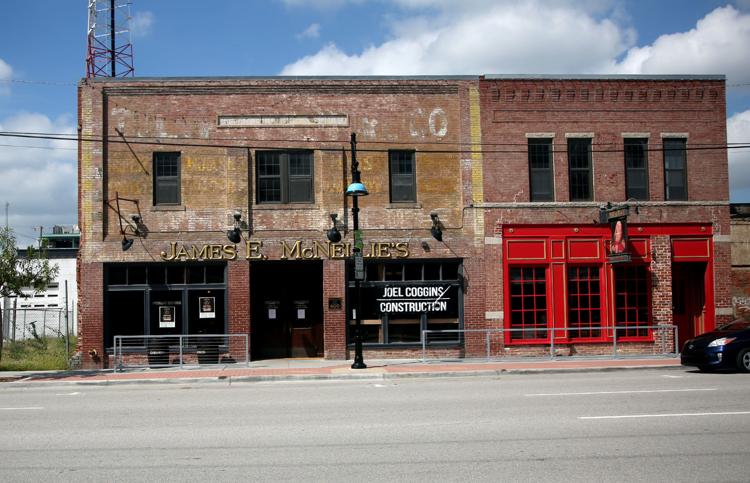 918 Coffee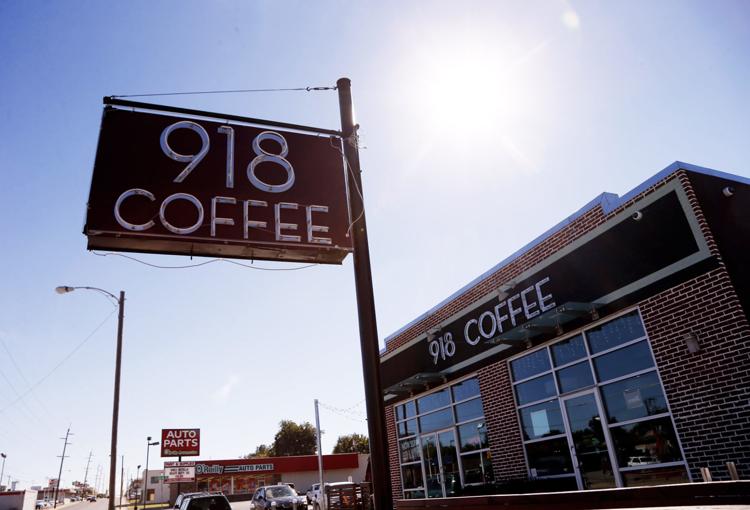 ***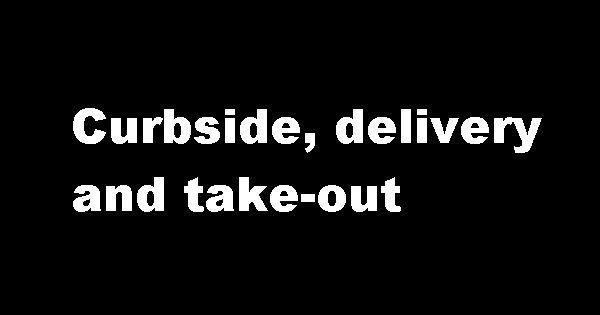 Abuelo's
ah-Sigh-e
Albert G's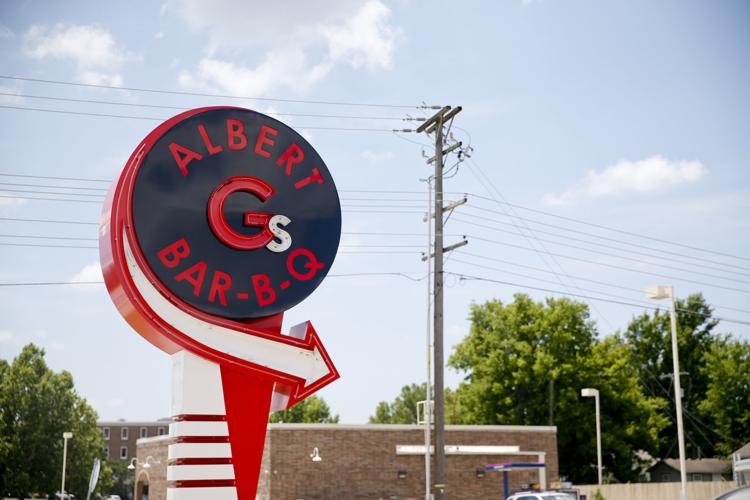 Amelia's Woodfire Cuisine/Amelia's Brasserie and Market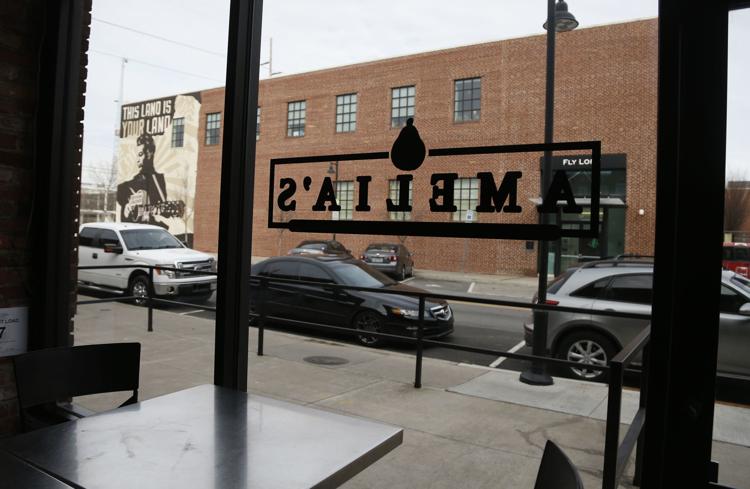 Andolini's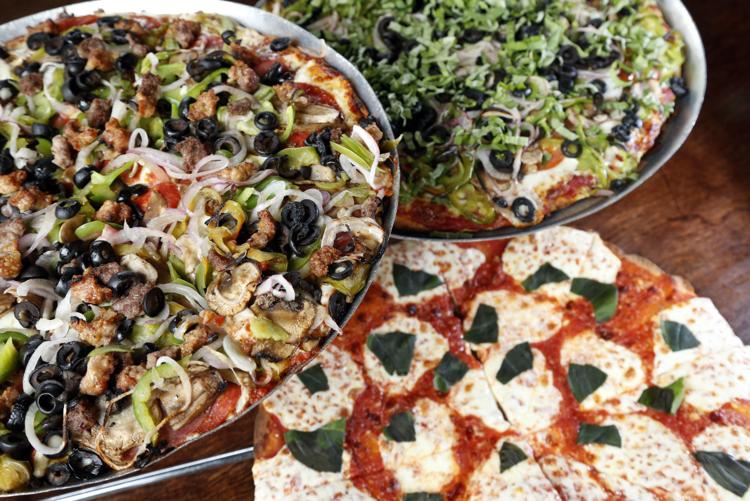 Antoinette Baking Co.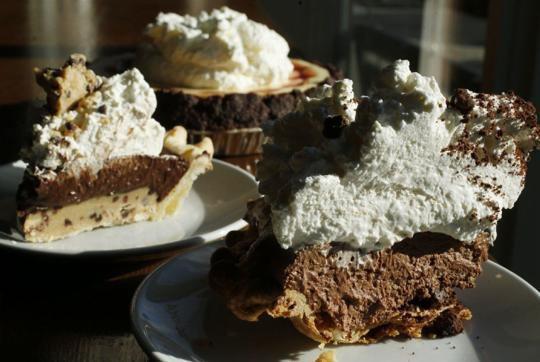 Arby's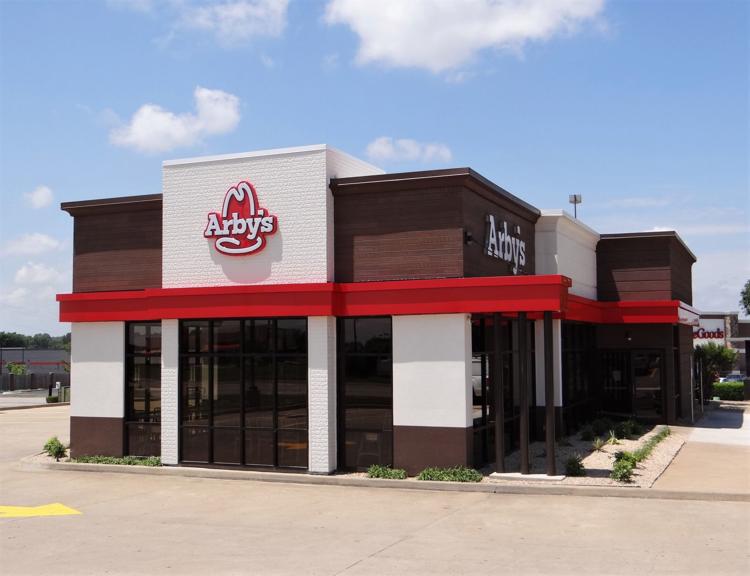 Baskin Robbins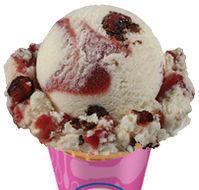 Baxter's Interurban
Bill and Ruth's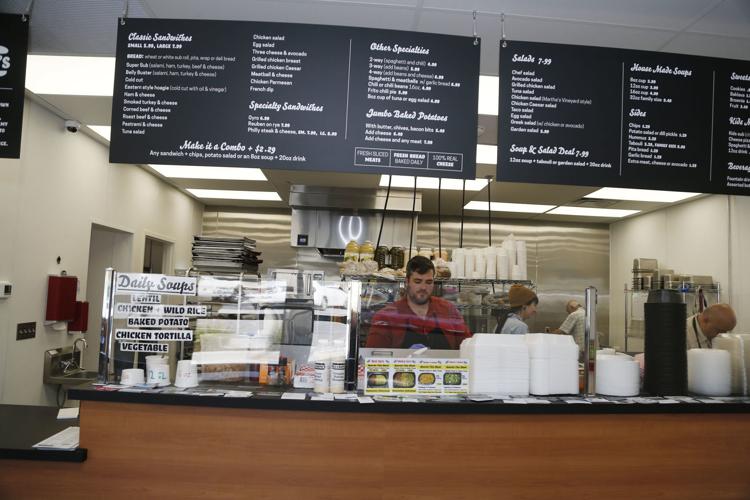 Billy's on the Square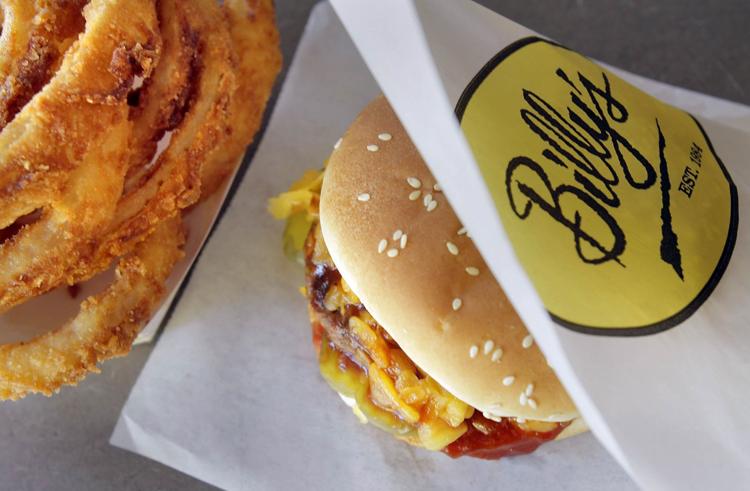 Bin 35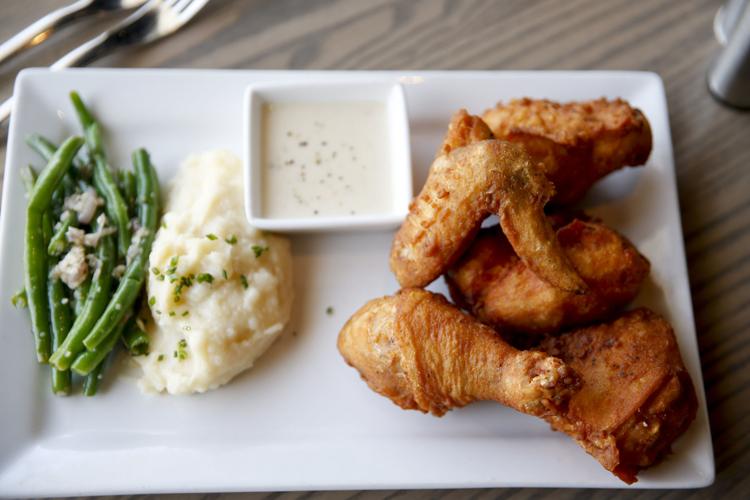 Bird & Bottle
Black Bear Diner
Blue Moon Cafe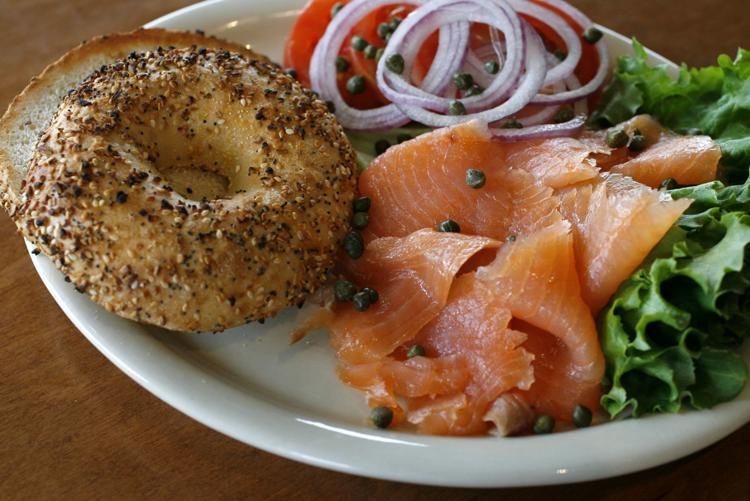 Bodean Restaurant and Seafood Market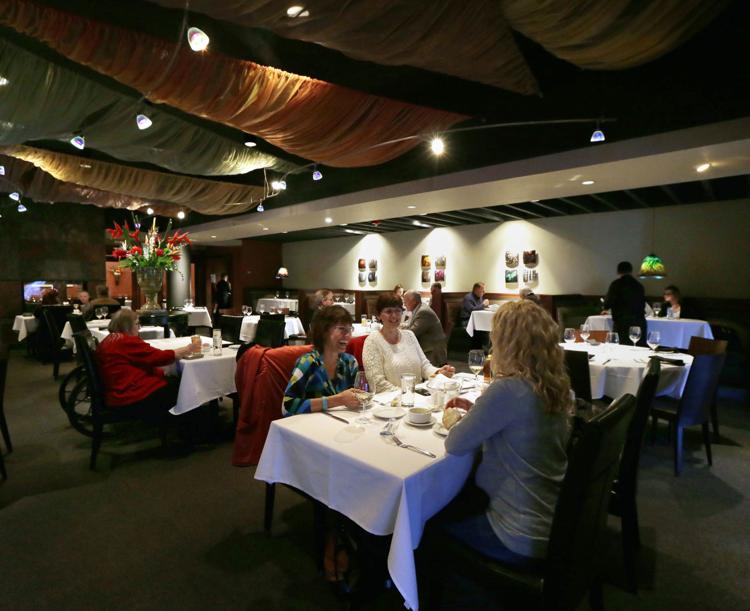 Boston Deli Grill and Market
Bohemian Wood Fire Pizza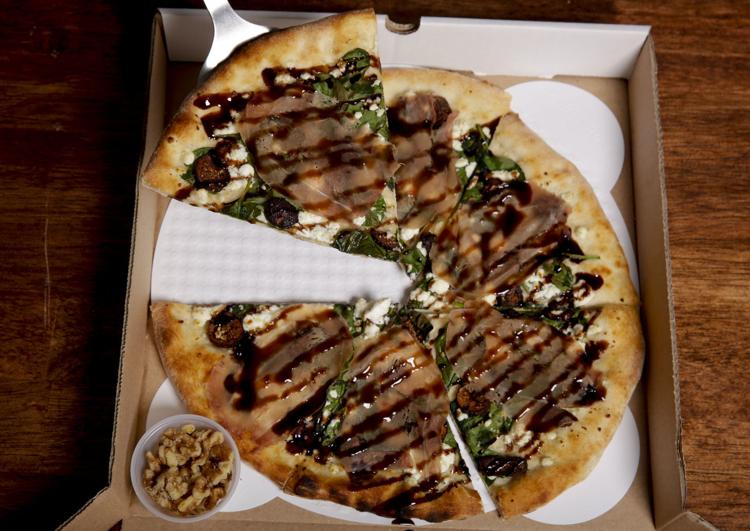 Brookside by Day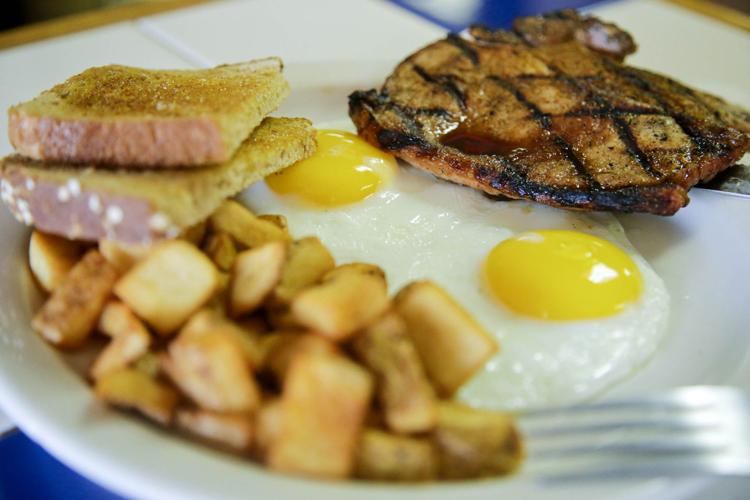 Bros. Houligan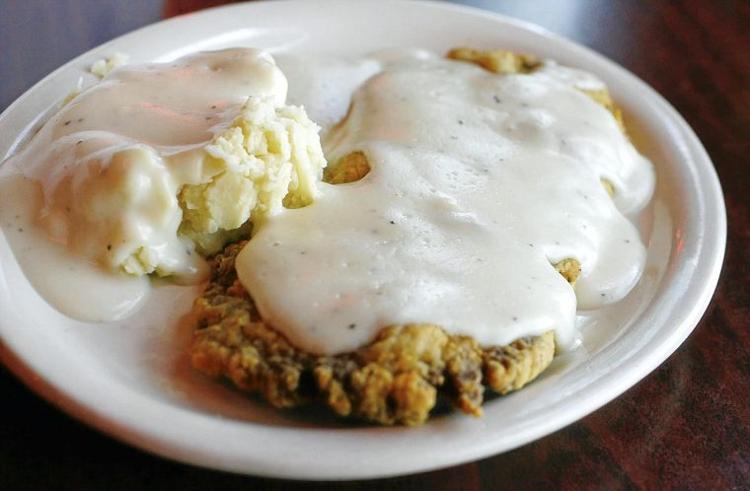 Burn Co Barbecue – Jenks and SoBo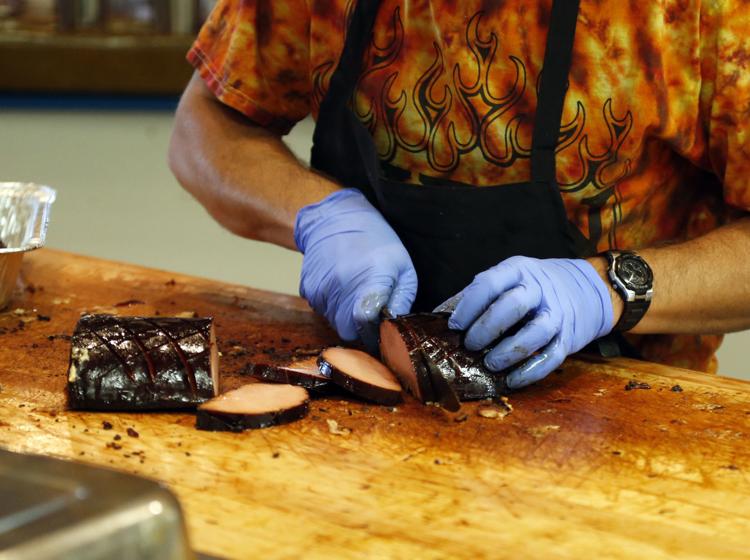 Cafe Ole and Ol Vine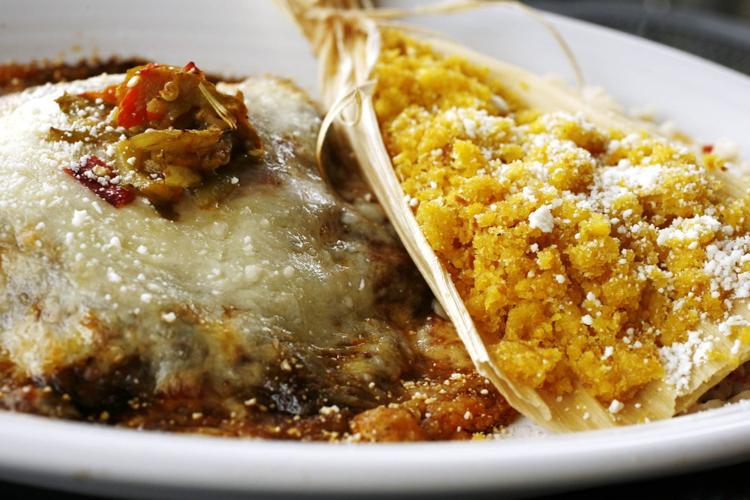 Camille's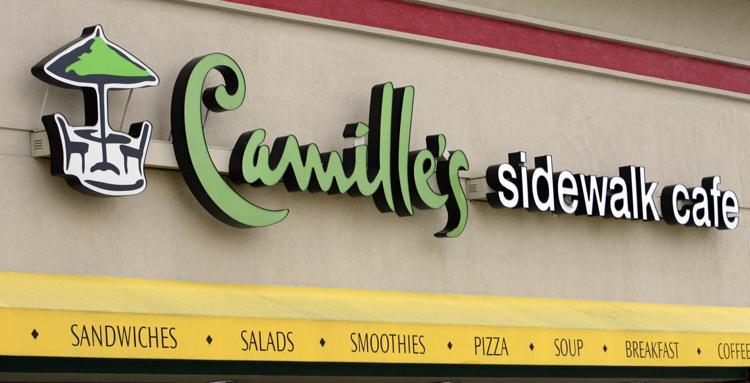 Carrabba's Italian Grill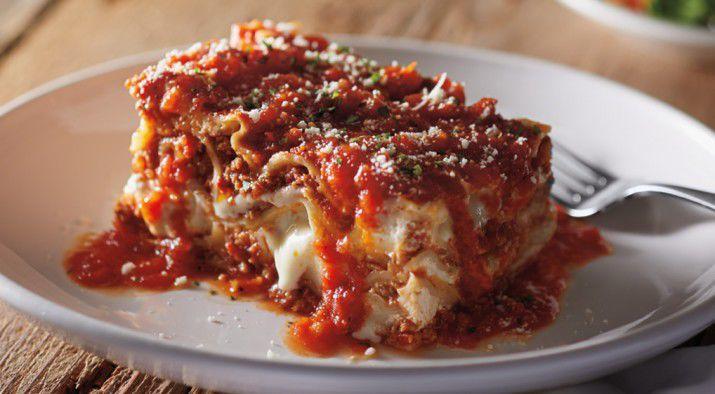 Celebrity restaurant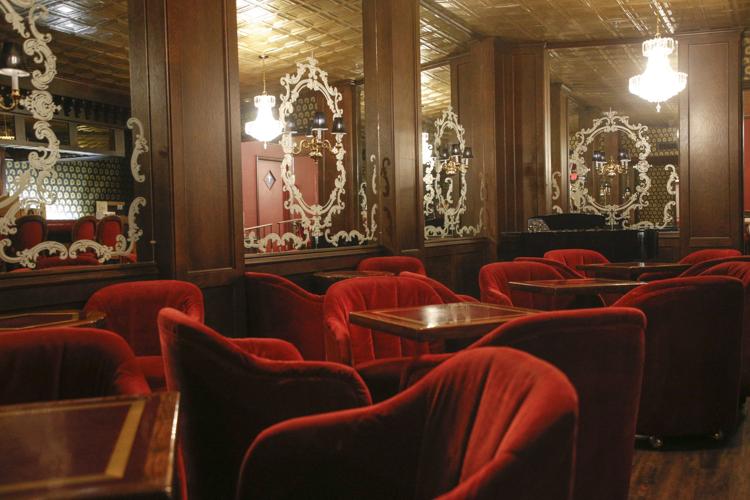 Chalkboard Restaurant
Charlie's Chicken
Chimera Cafe
Cherry Street Kitchen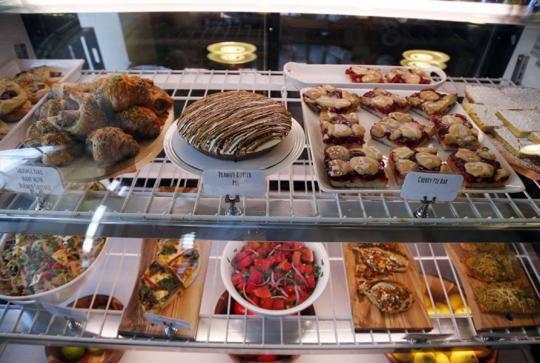 Chuy's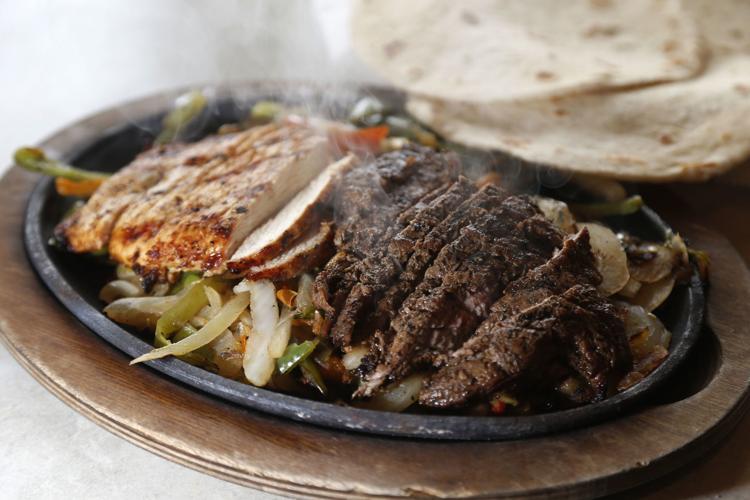 Coney I-Lander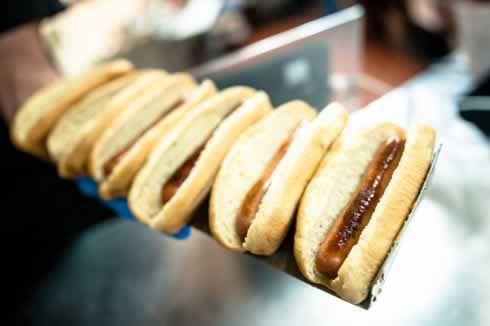 Coney Island Hot Weiners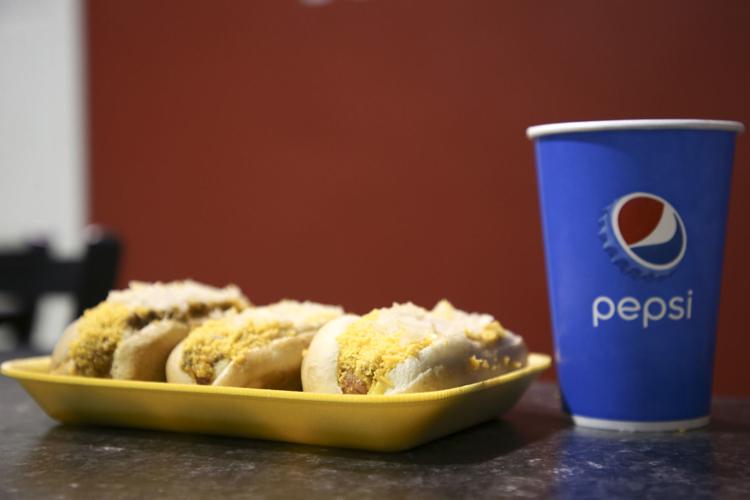 Cotton Patch Cafe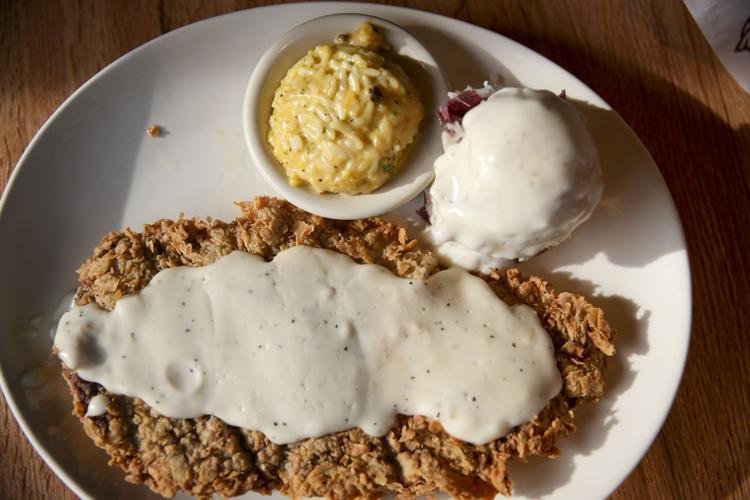 Daily Grill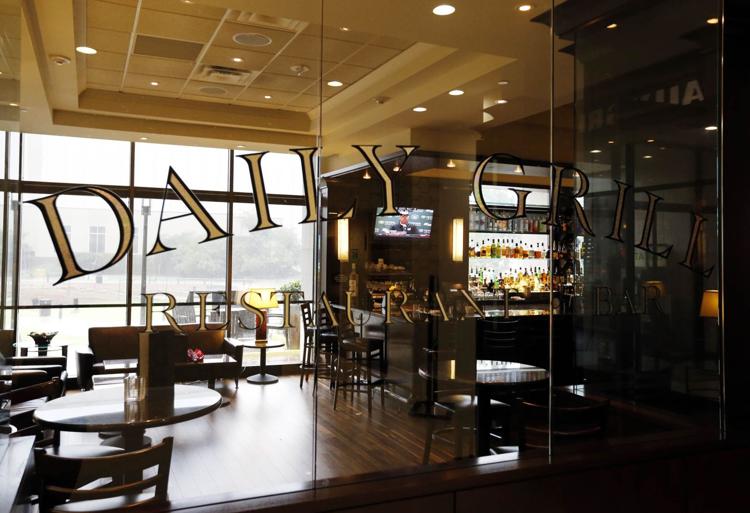 Dalesandro's Italian Cuisine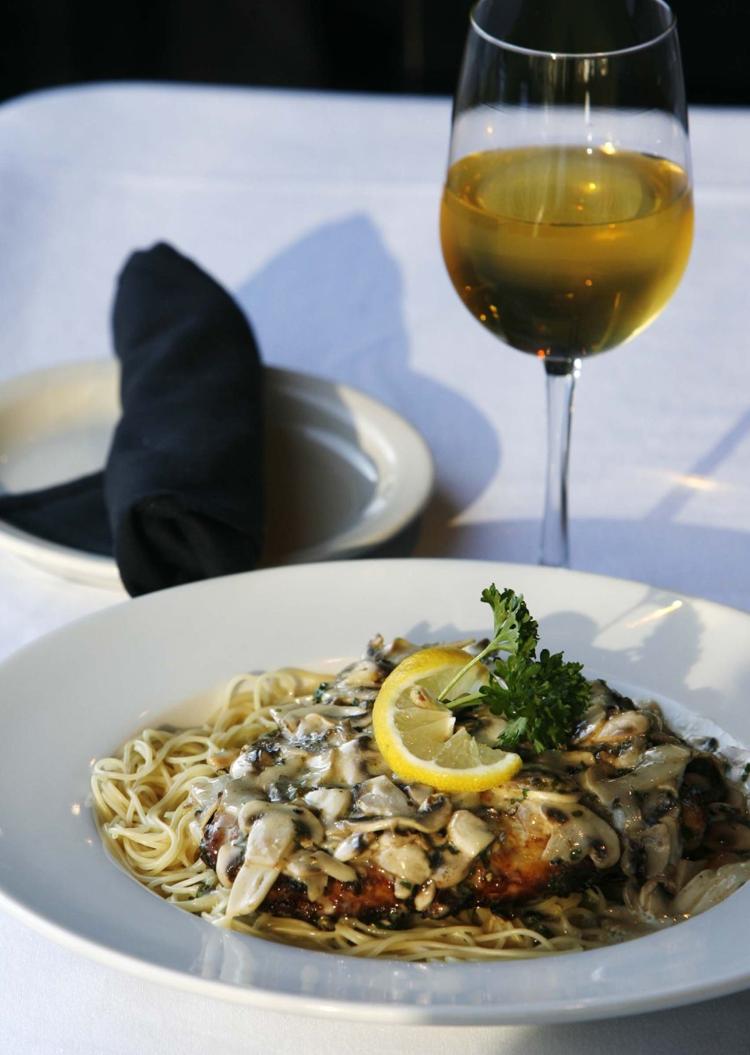 The Deuce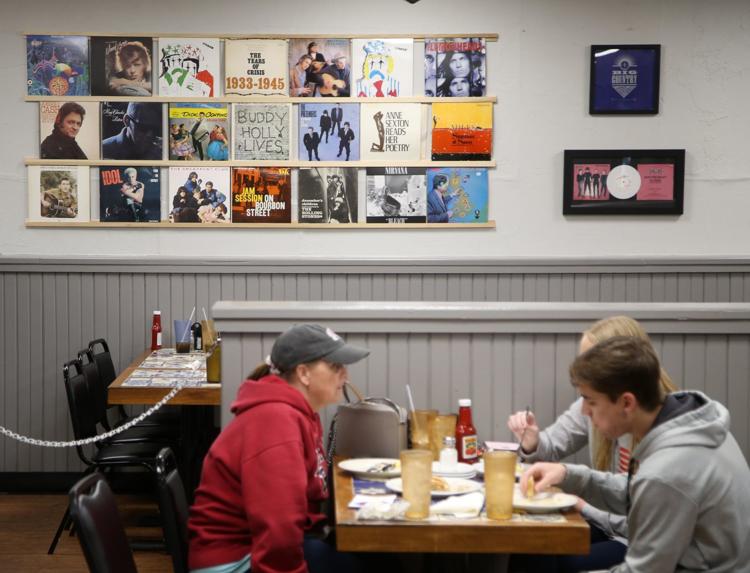 Dilly Diner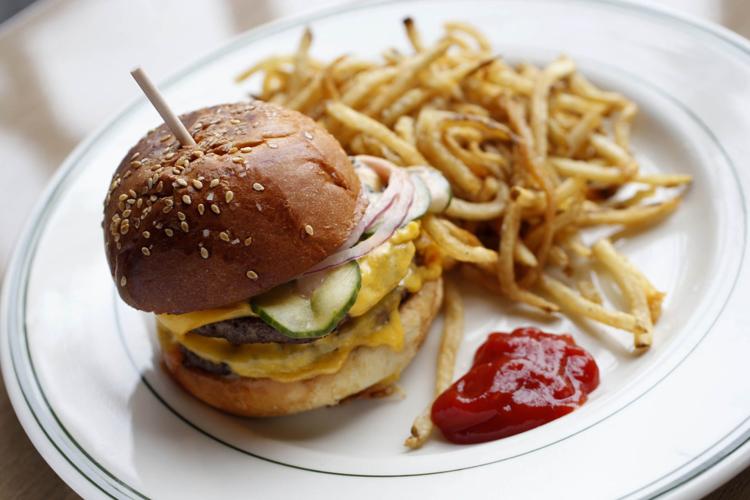 DoubleShot Coffee Co.
Dos Compas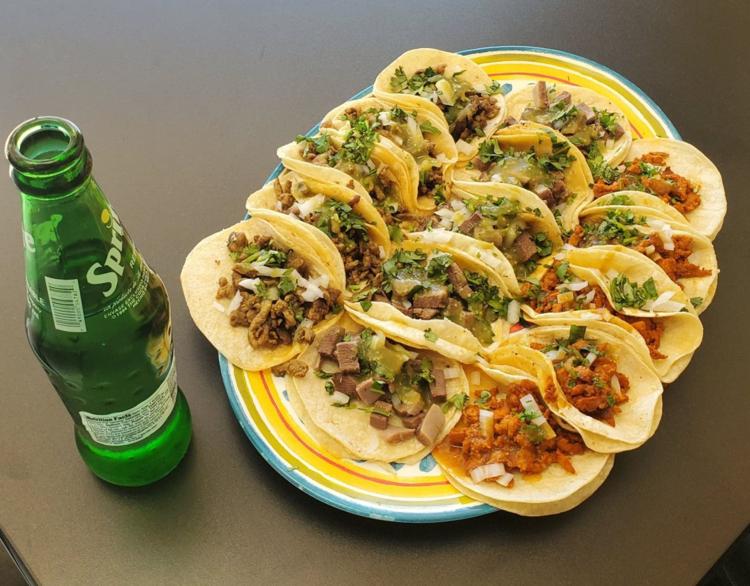 Elgin Park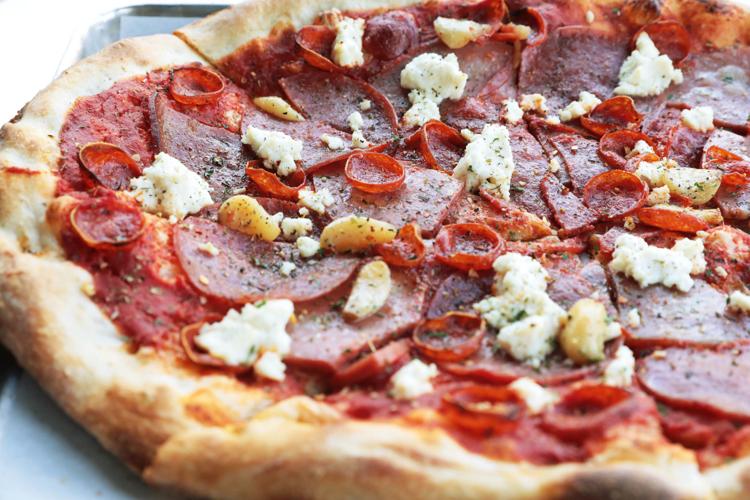 Elote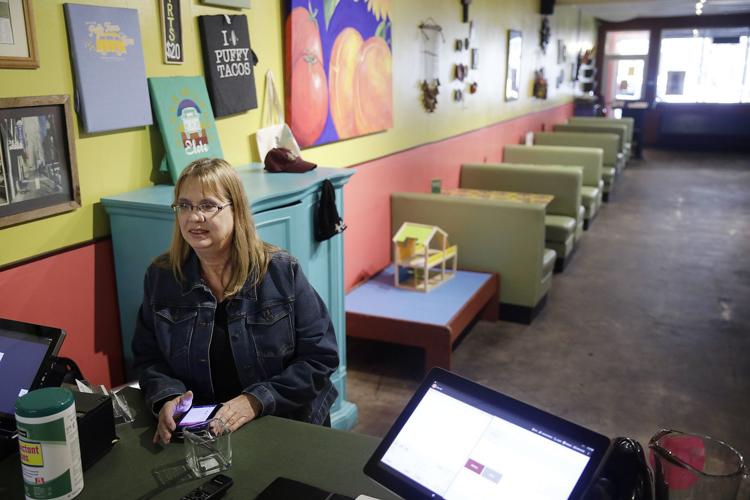 Evelyn's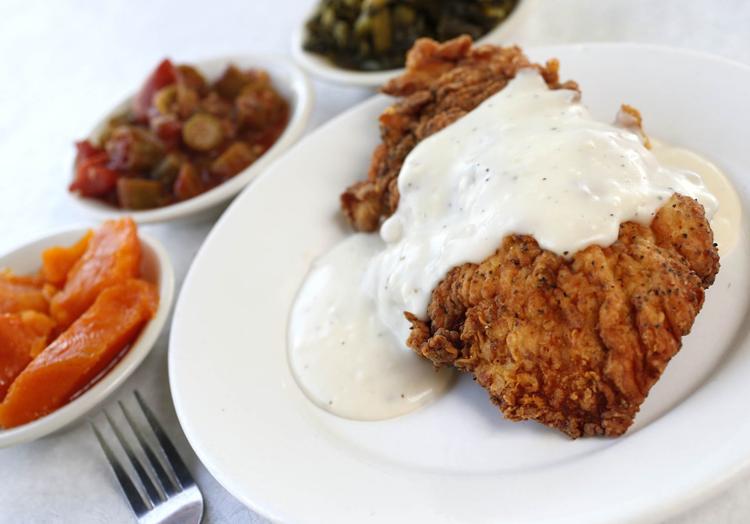 El Ranchero
El Viejos Mexican Grill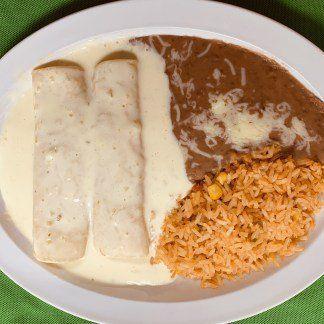 Fat Guys Burger Bar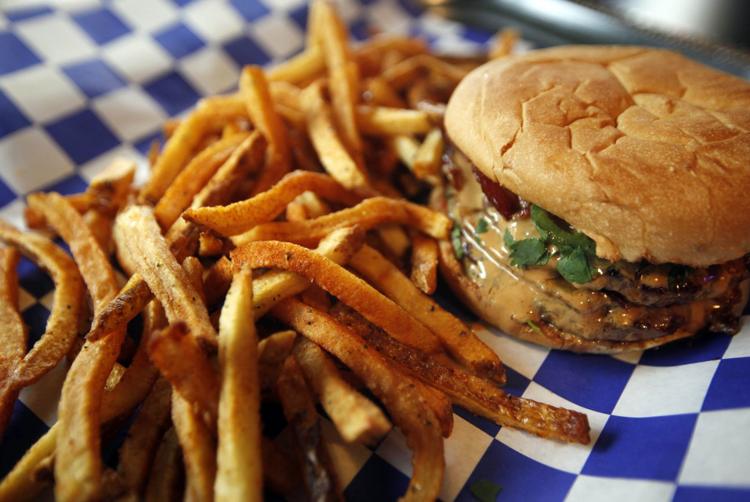 Fassler Hall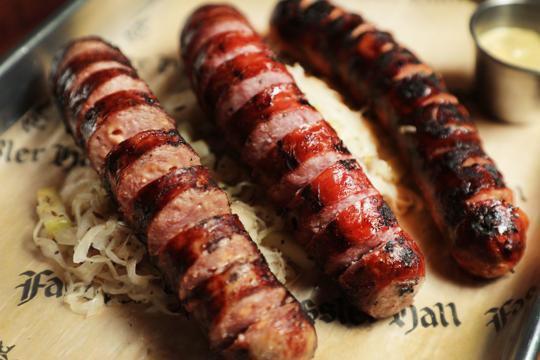 Fiesta Mambo and Casa De Reyes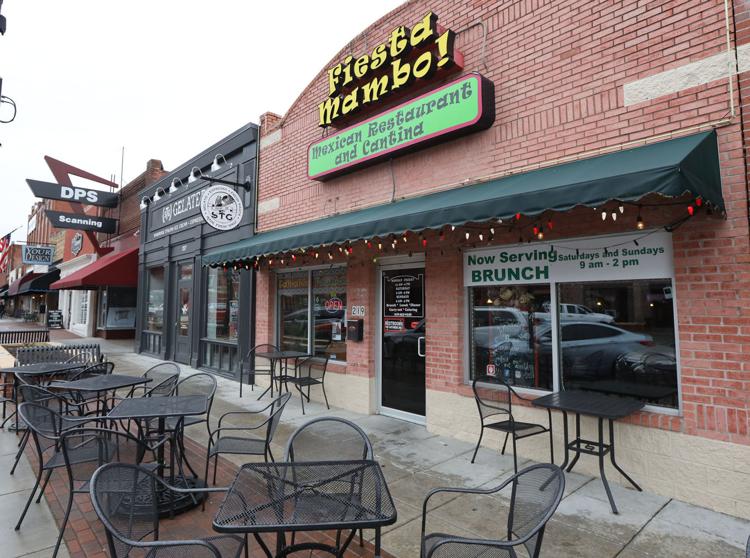 First Watch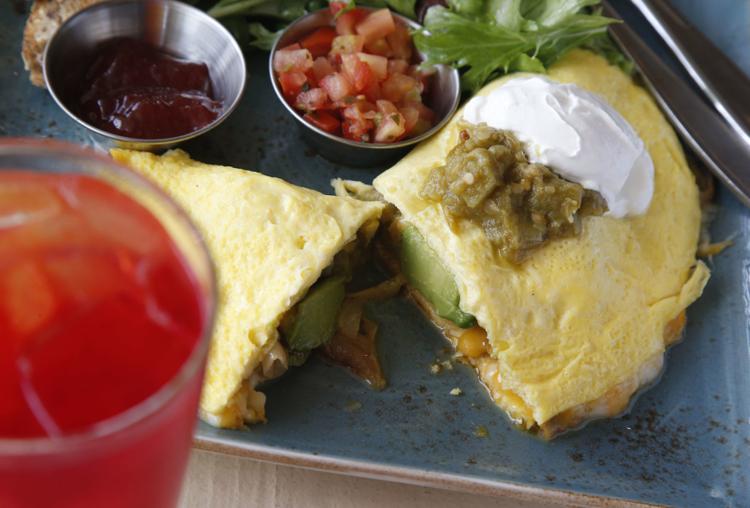 Forest Ridge Golf Course Rockin' R Ranch House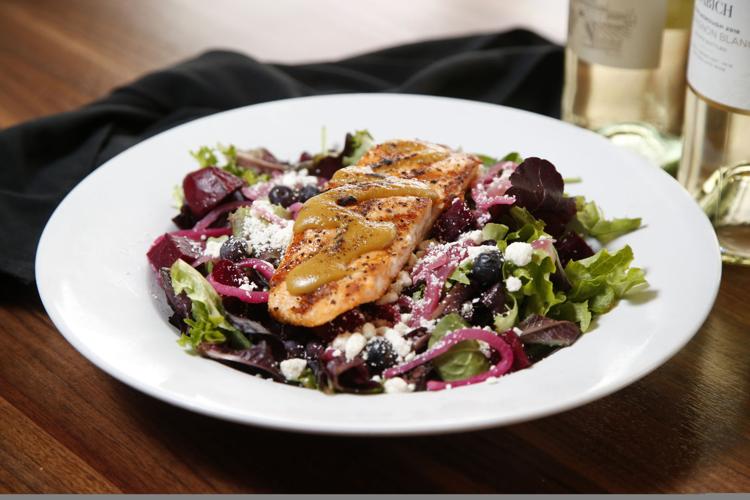 Fleming's Prime Steakhouse & Wine Bar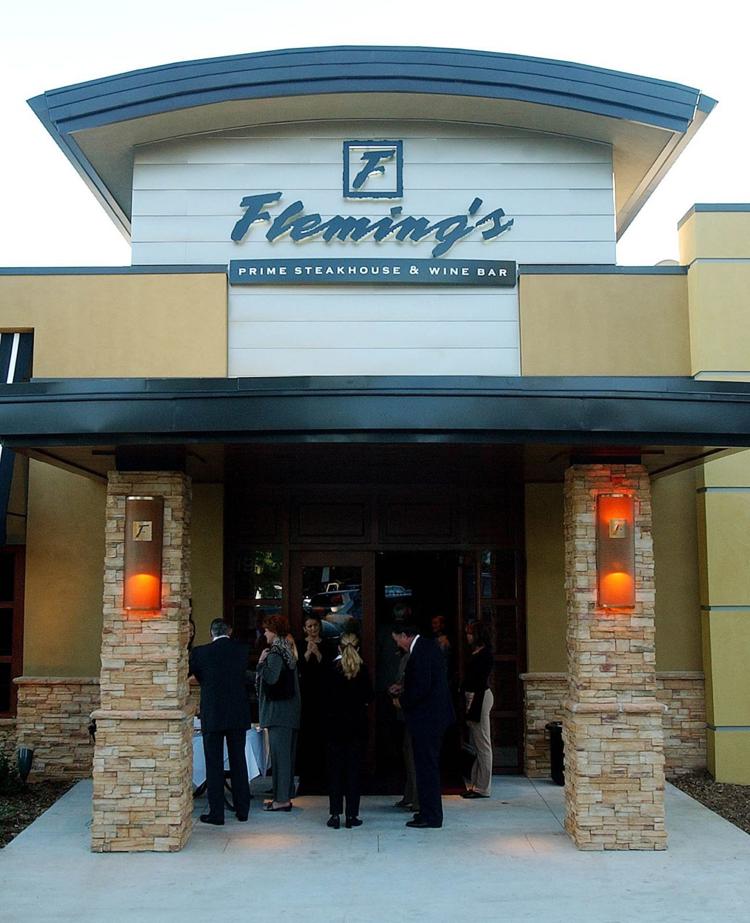 Flo's Burger Diner
Flying Burger & Seafood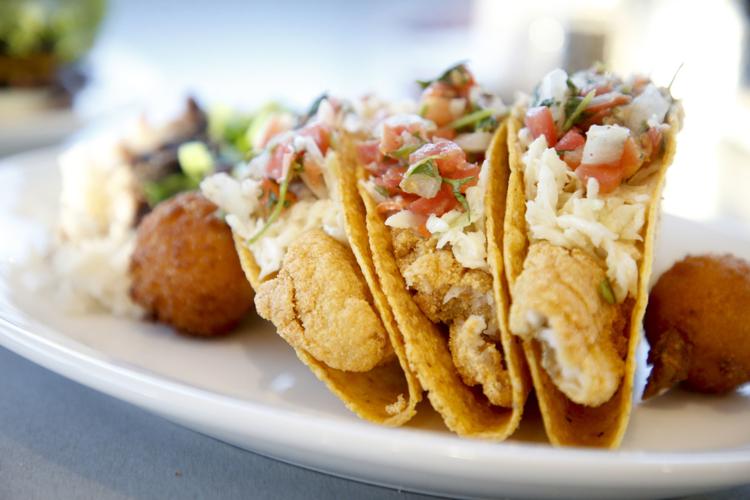 Foolish Things Bar and Biscuit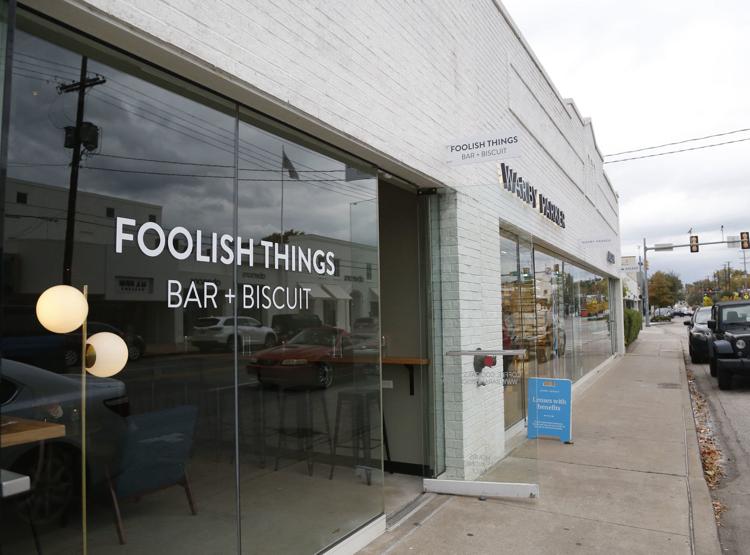 Fox and Hound Pub & Grill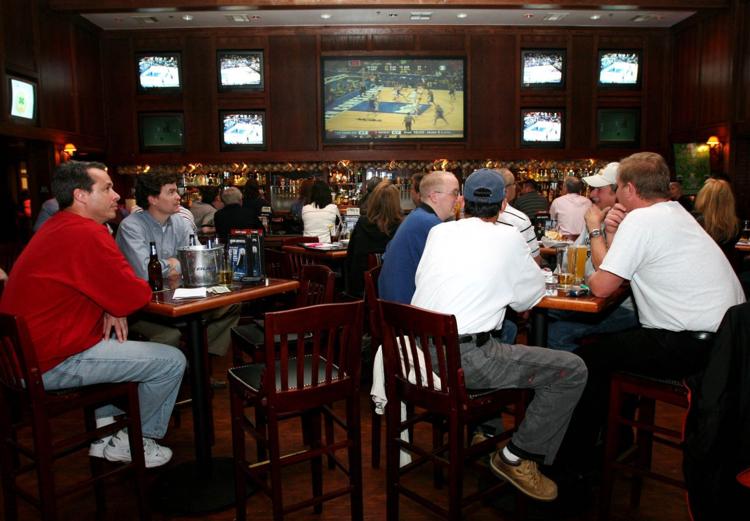 Freckles Frozen Custard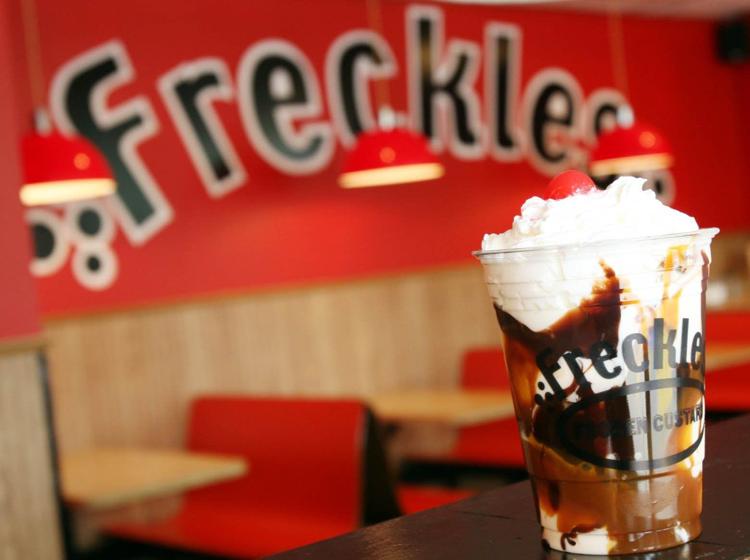 Freddie's BBQ & Steak House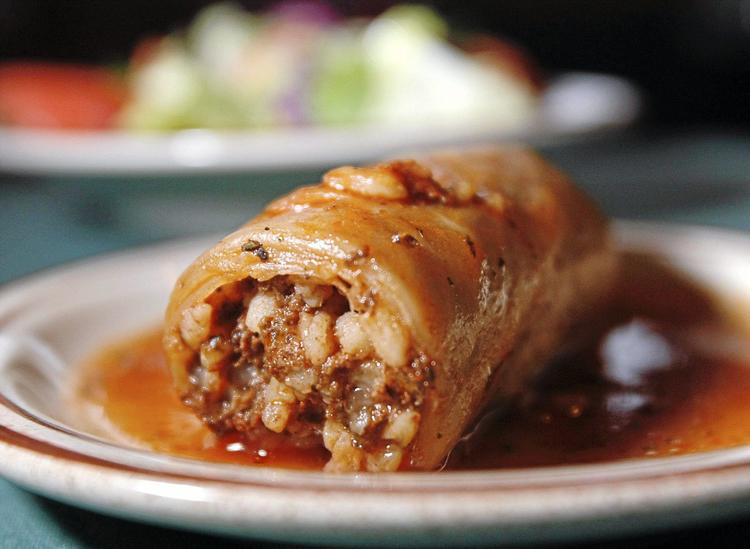 Golden Corral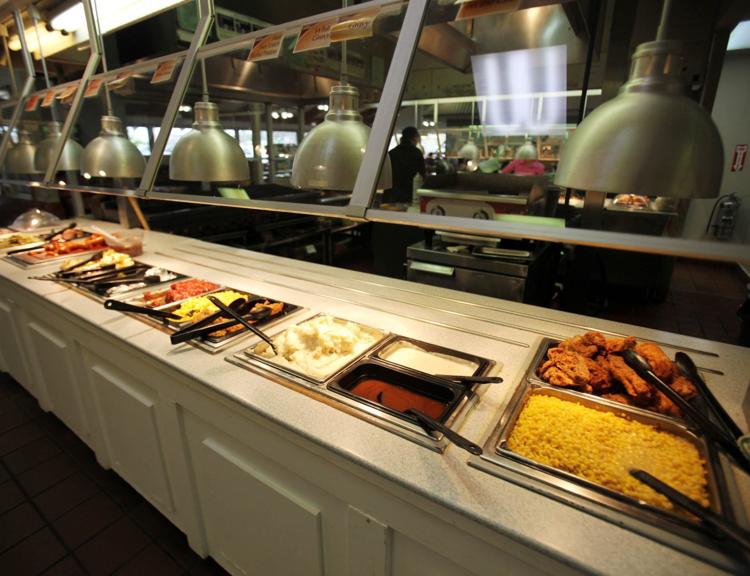 The Hamlet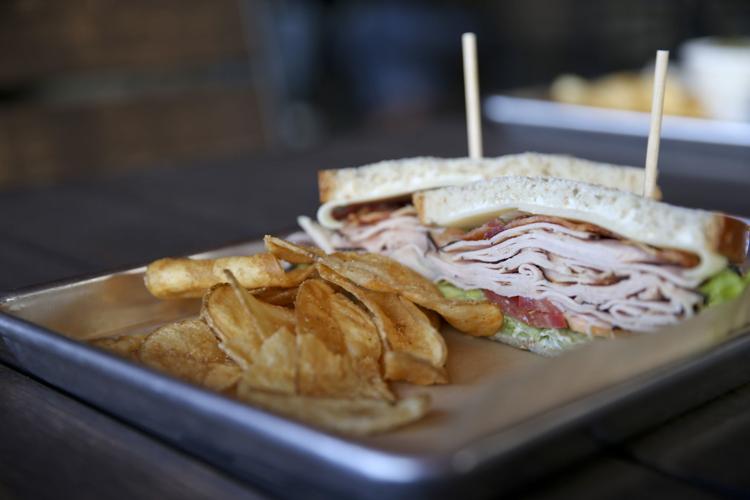 Herbert's Specialty Meats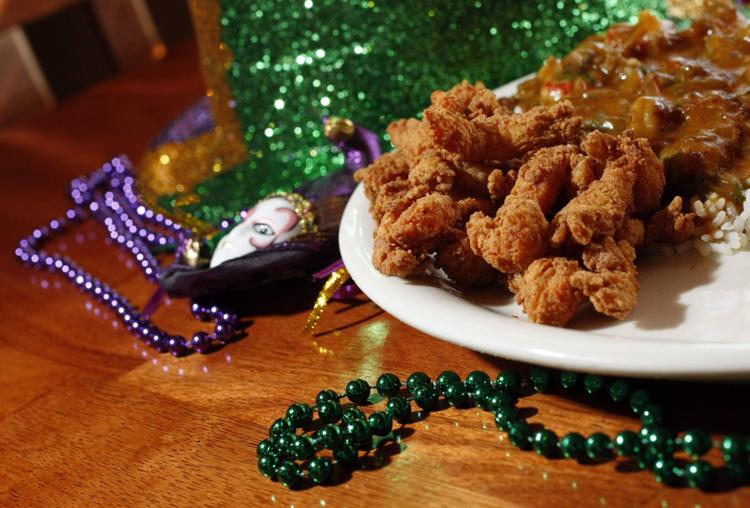 Hideaway Pizza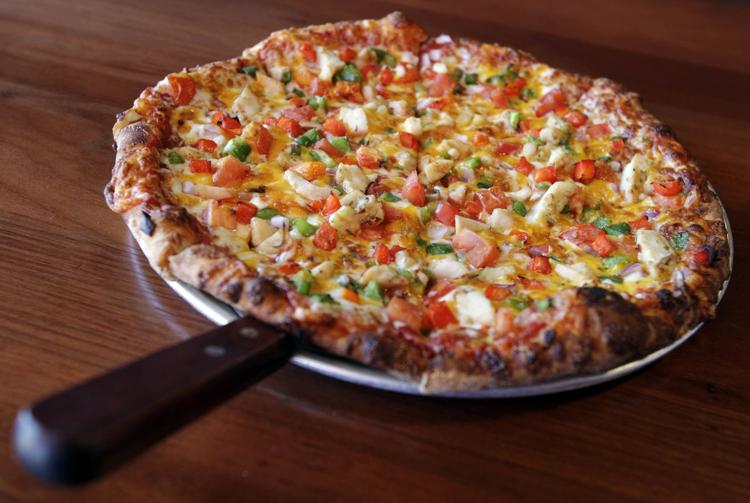 High Dive Tulsa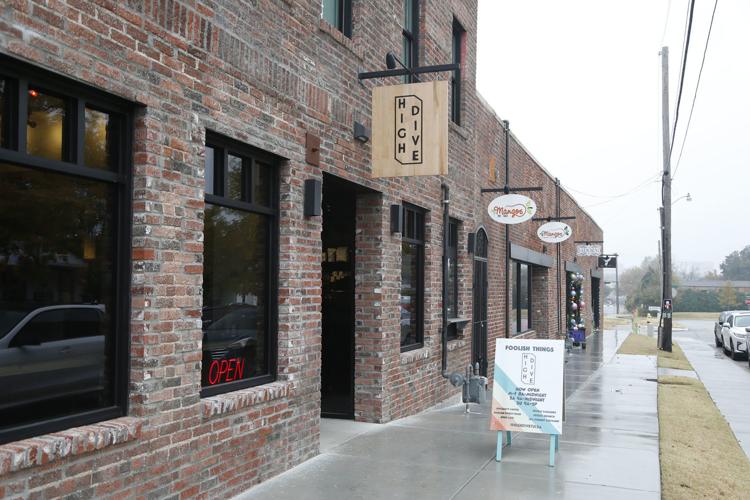 Hooters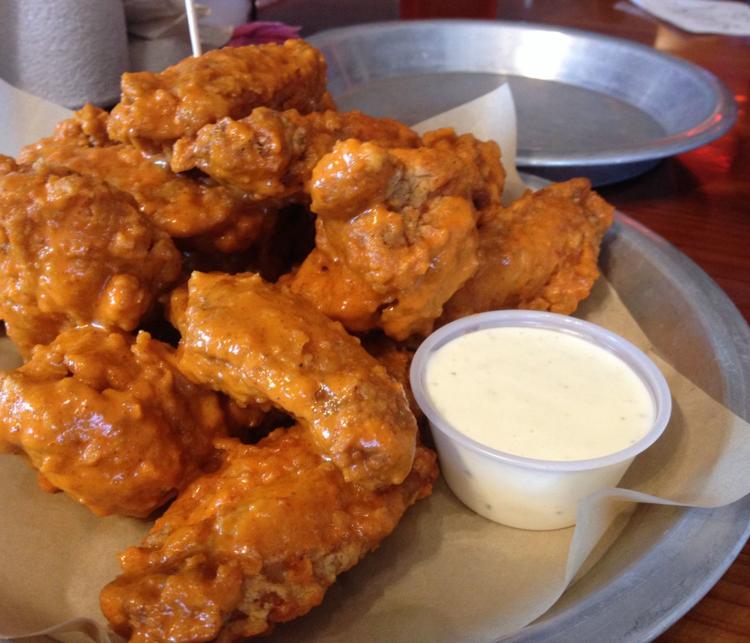 The Hungry Ninja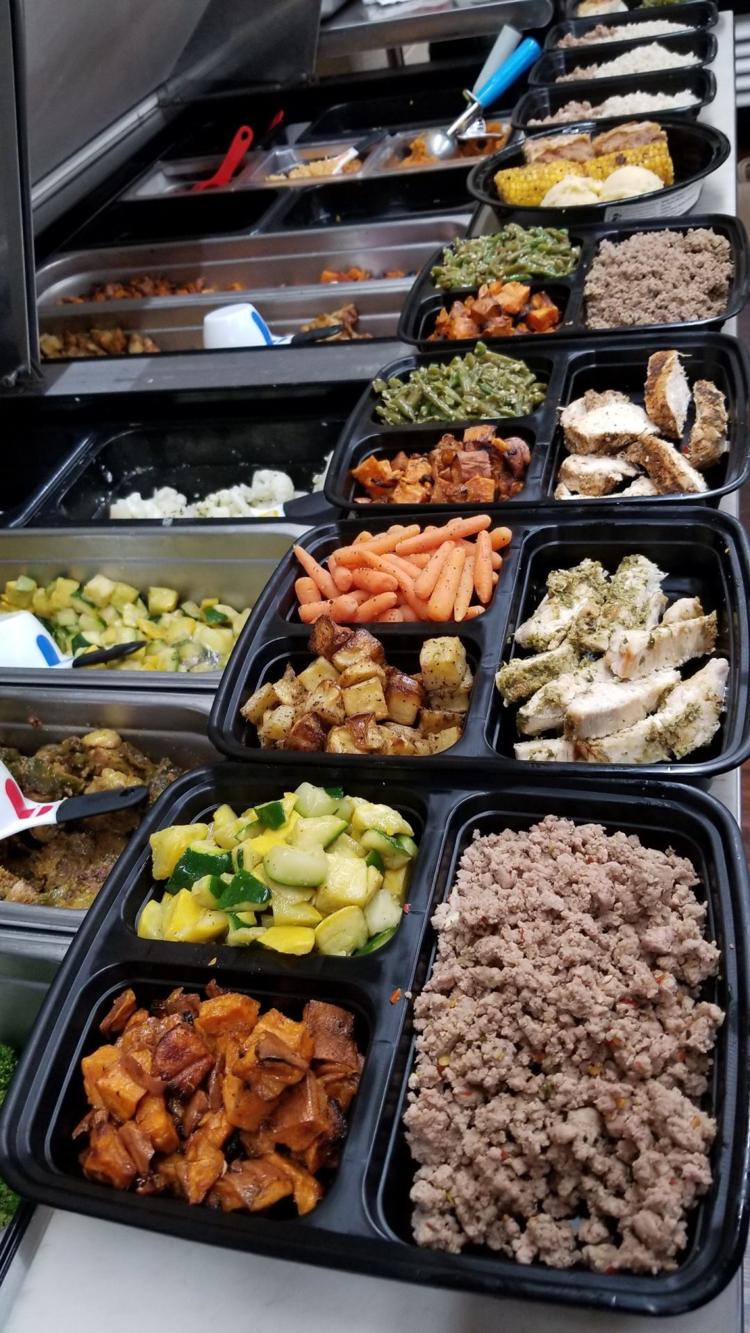 India Palace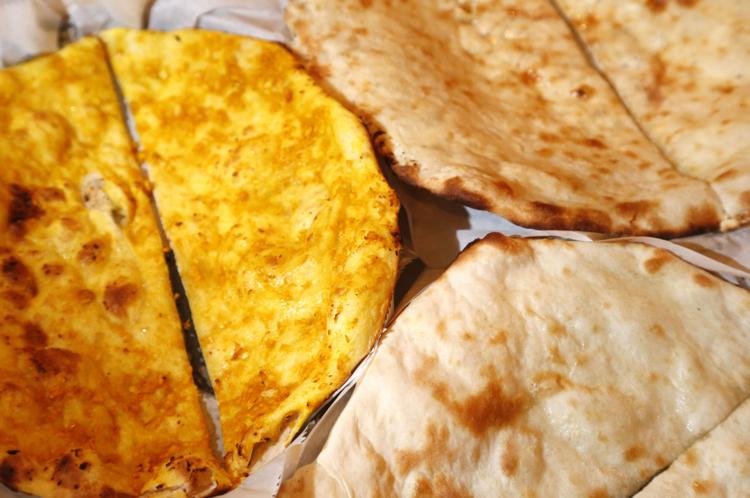 In the Raw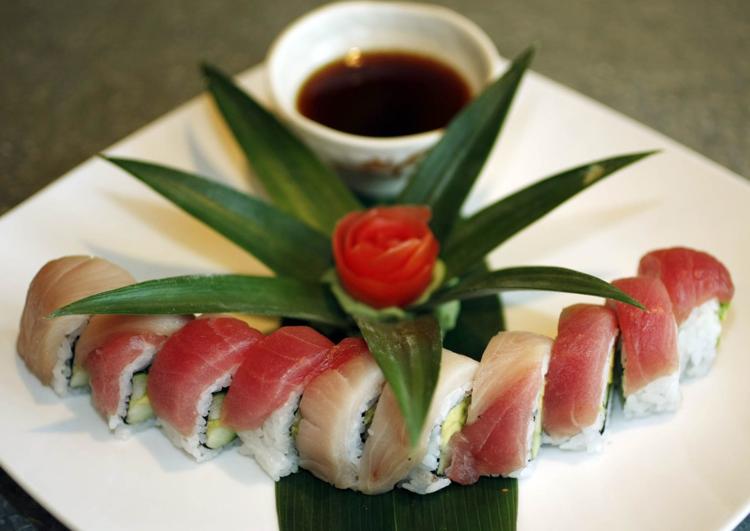 J.J.'s Gourmet Burger Cafe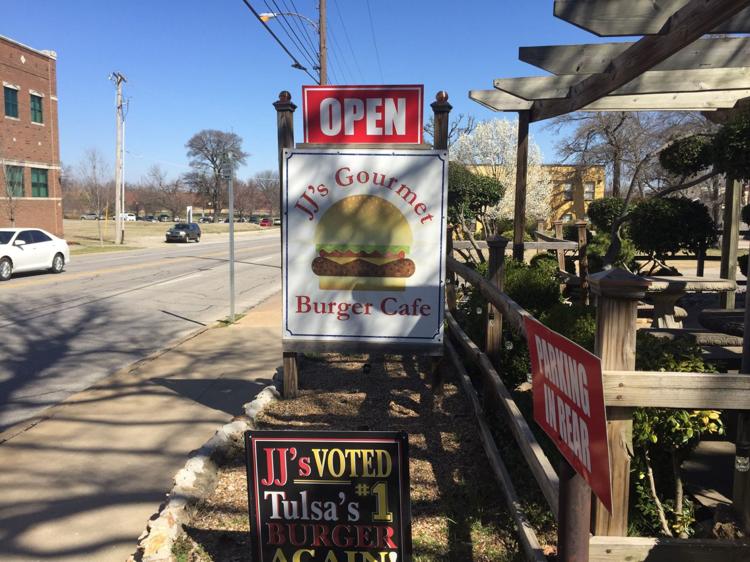 Jane's Delicatessen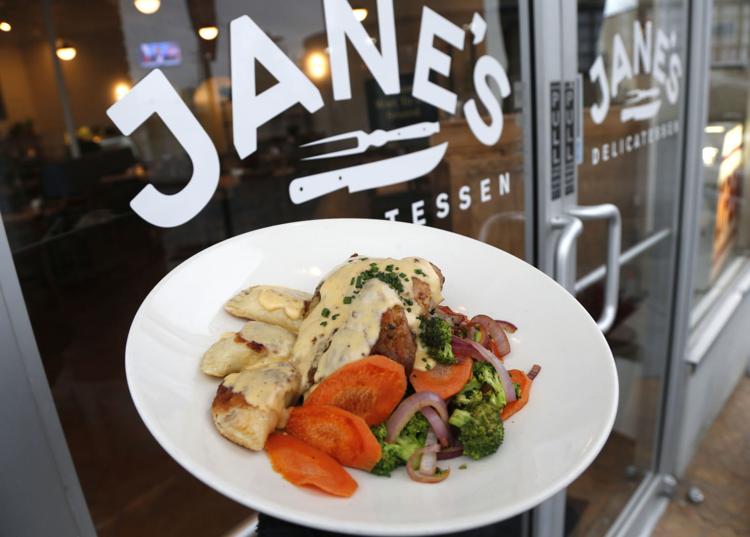 Jamil's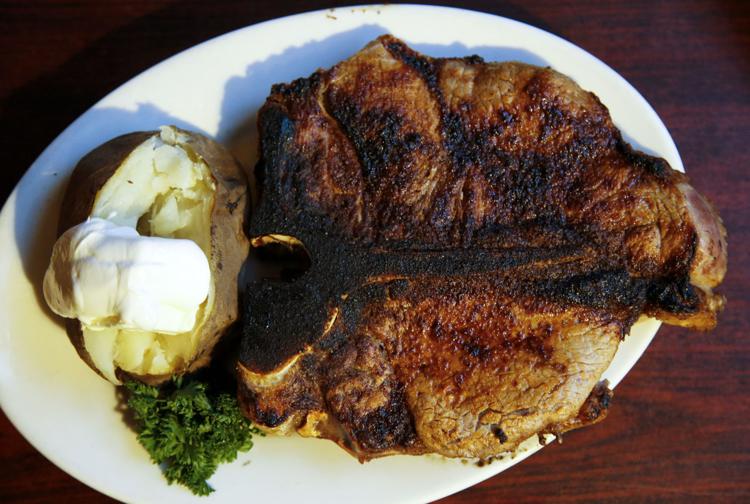 Jimmy John's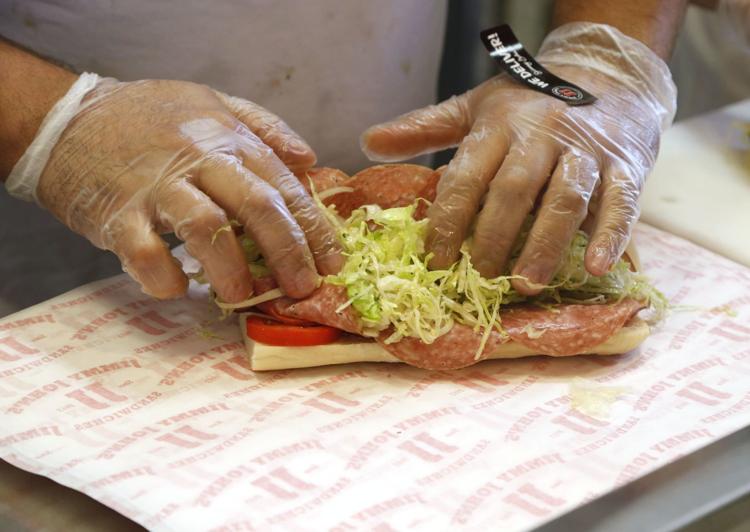 Jimmy's New York Pizzeria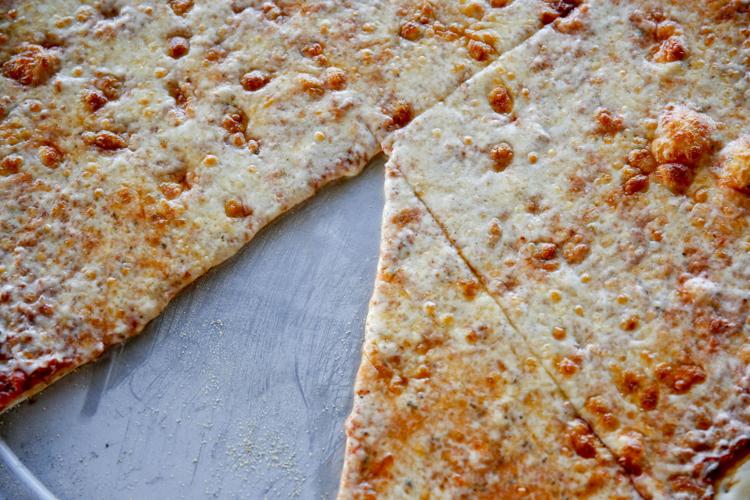 Jinya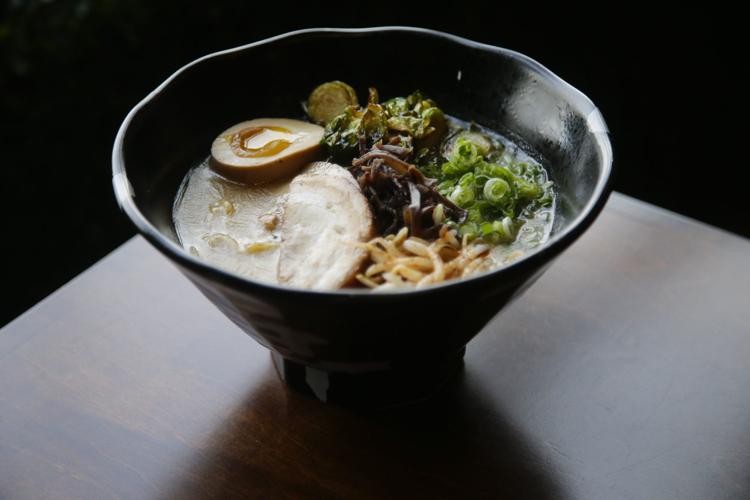 KEO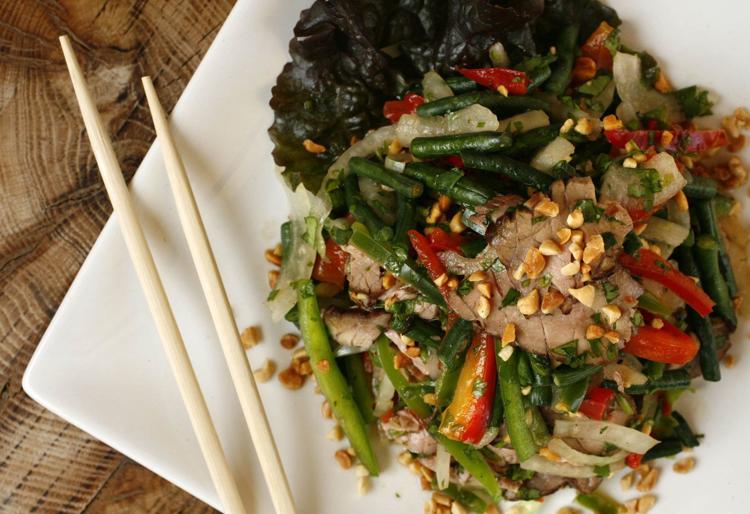 Kilkenny's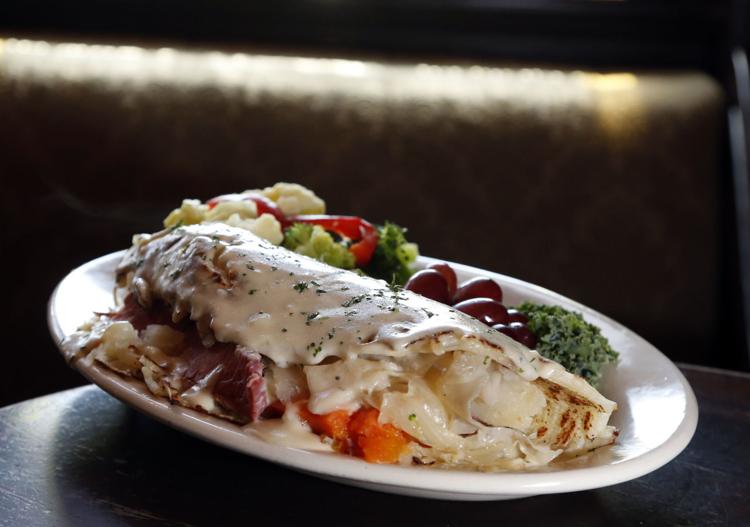 Knotty Pig BBQ, Burger & Chili House
Laffa
Lambrusco'z To-Go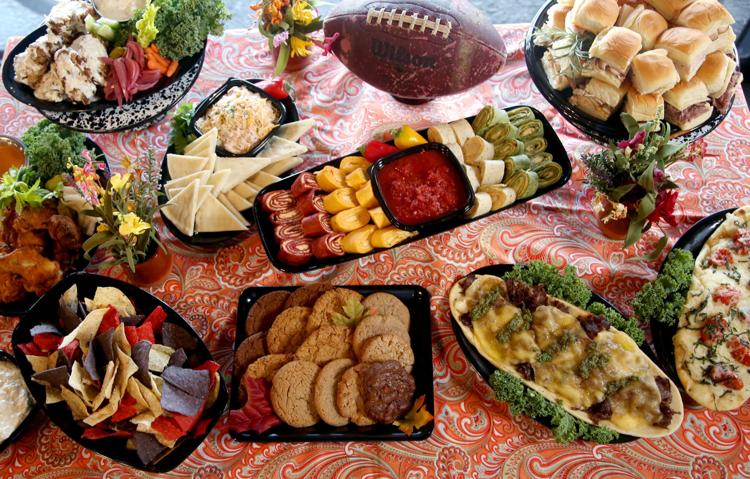 Lanna Thai
La Roma Pizza and Mediterranean Food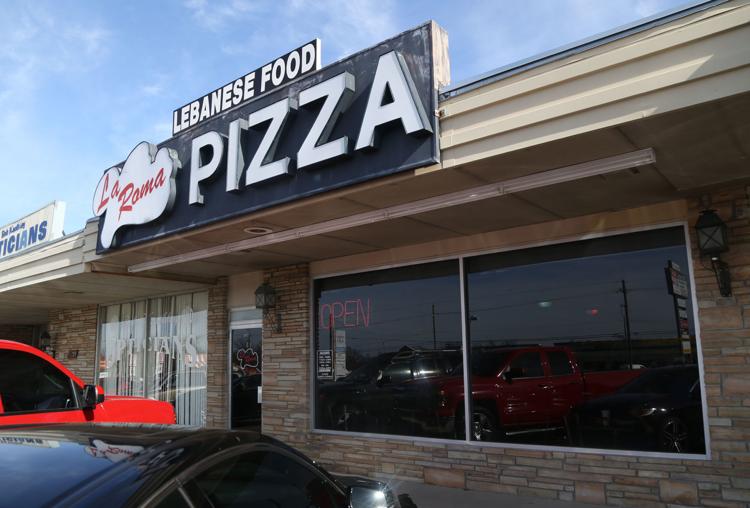 Lassalle's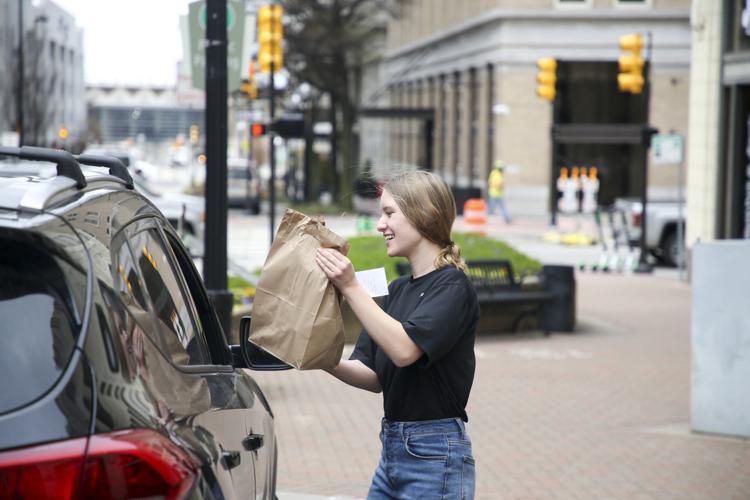 Le Louvre French Café
Livi Lee's Daylight Donuts
Lone Wolf Banh Mi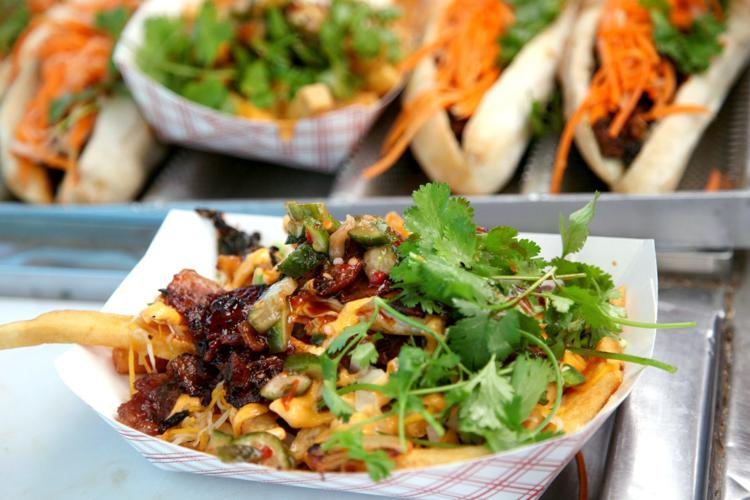 Los Cabos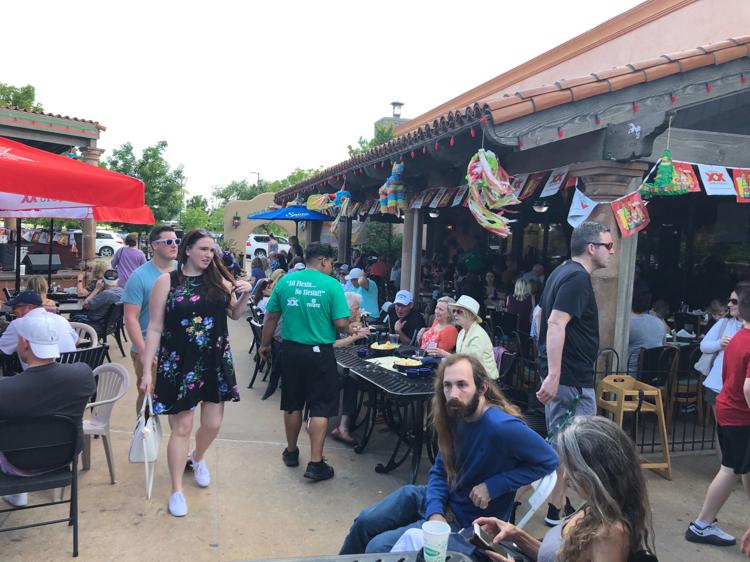 Lot A Burger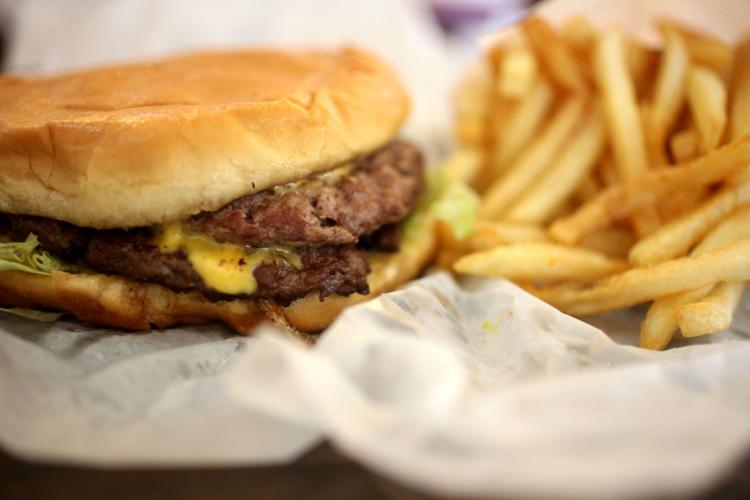 Lowood Modern Woodfire Restaurant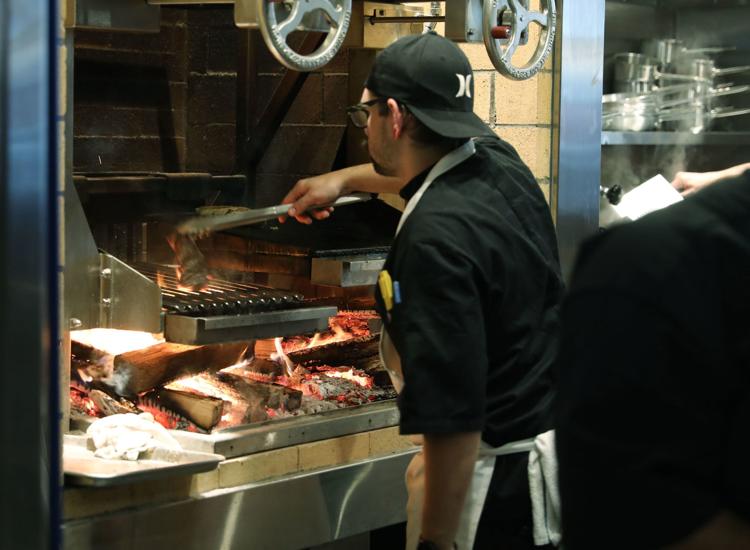 Ludger's Bavarian Cakery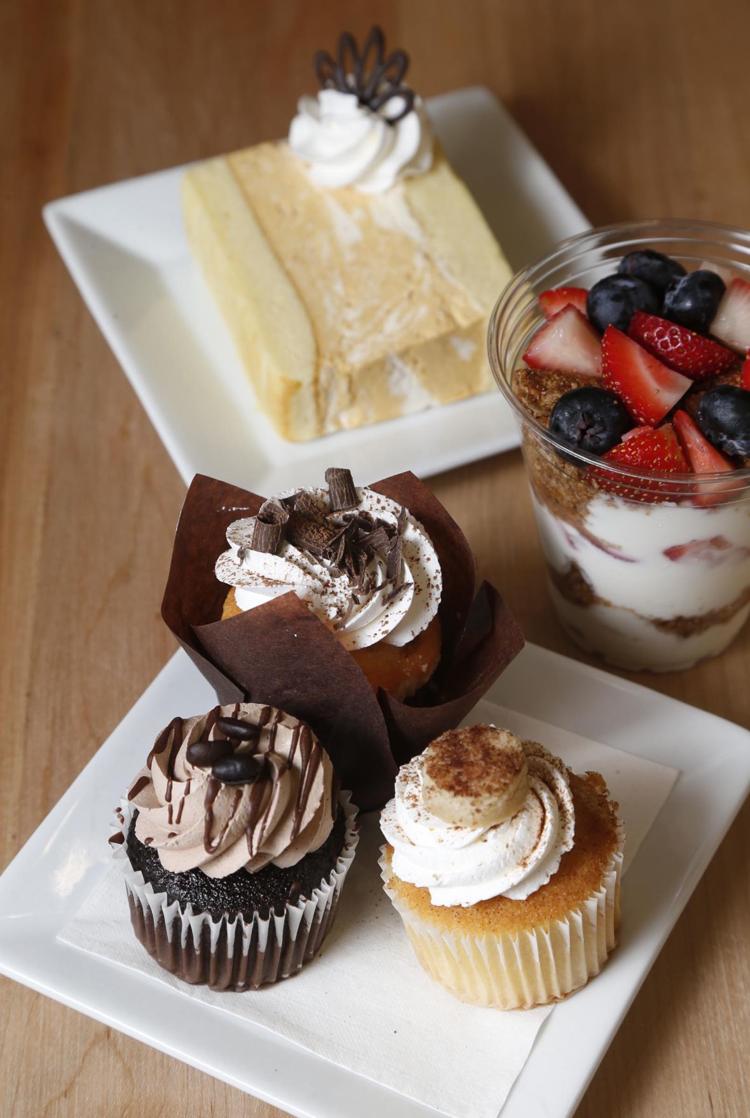 Ludger's Catering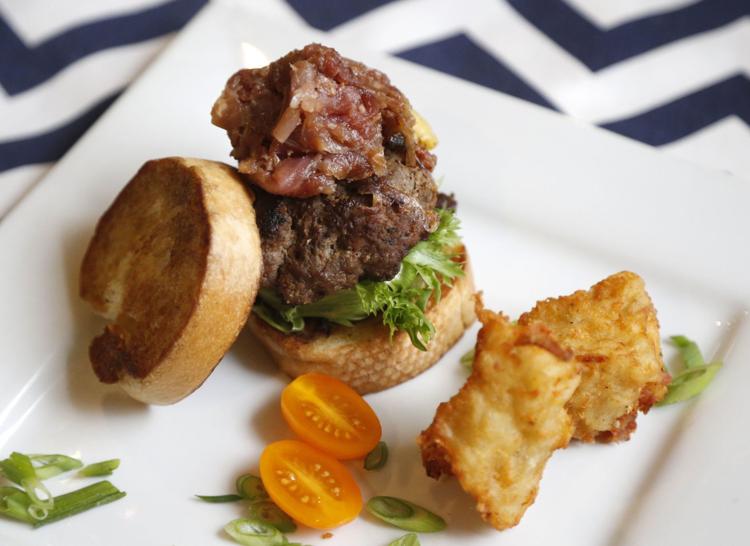 Mack's Wings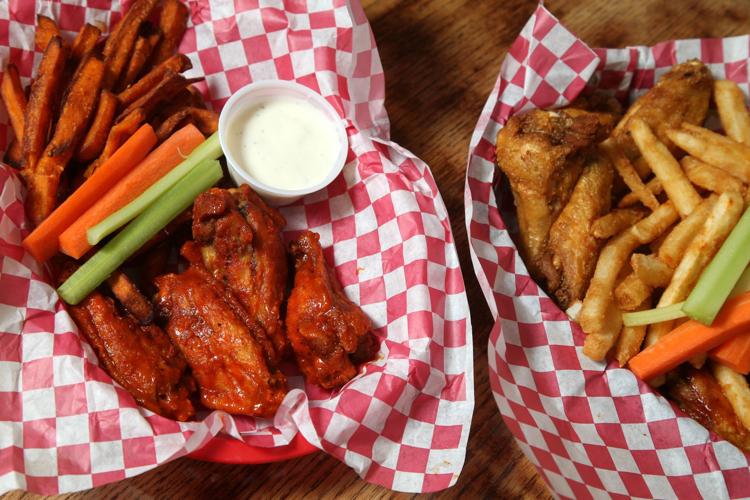 Marco's Pizza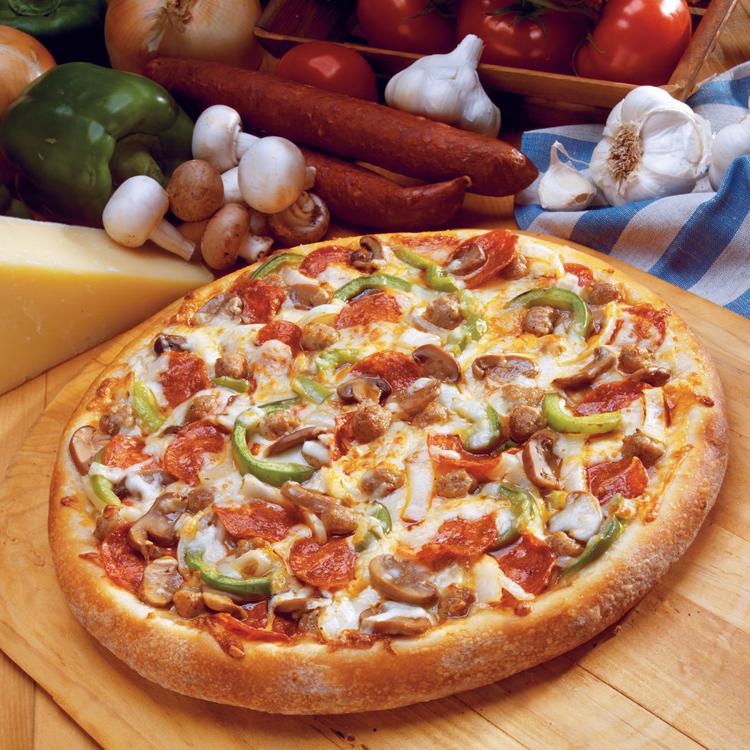 Margaret's German Restaurant
Mazzio's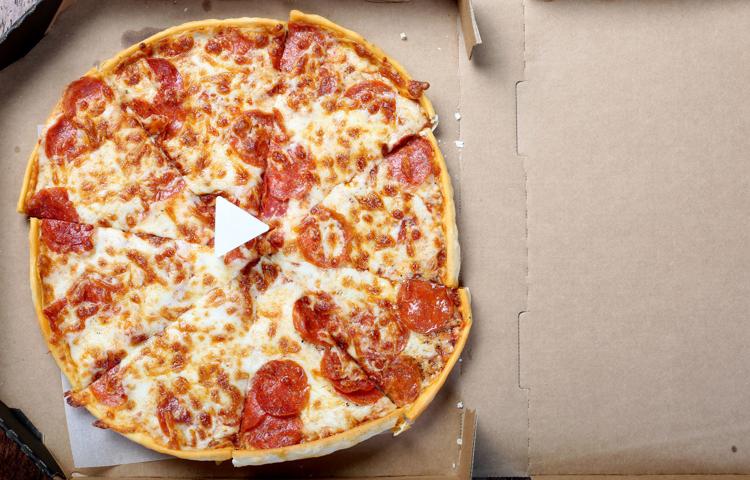 Merritt's Bakery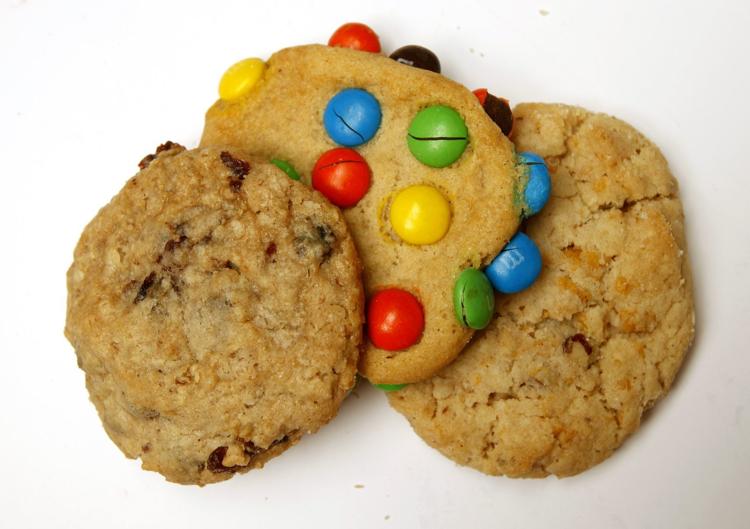 Metro Diner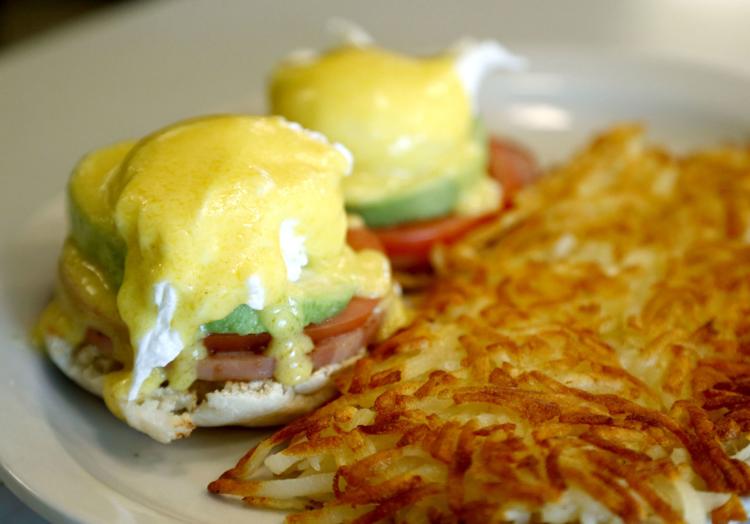 Mi Cocina
Mikes BBQ & Catering
Mom's Family Diner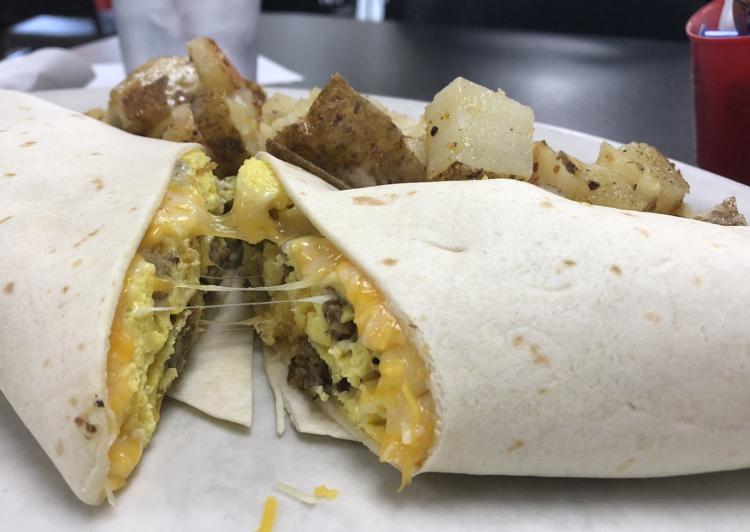 Mondo's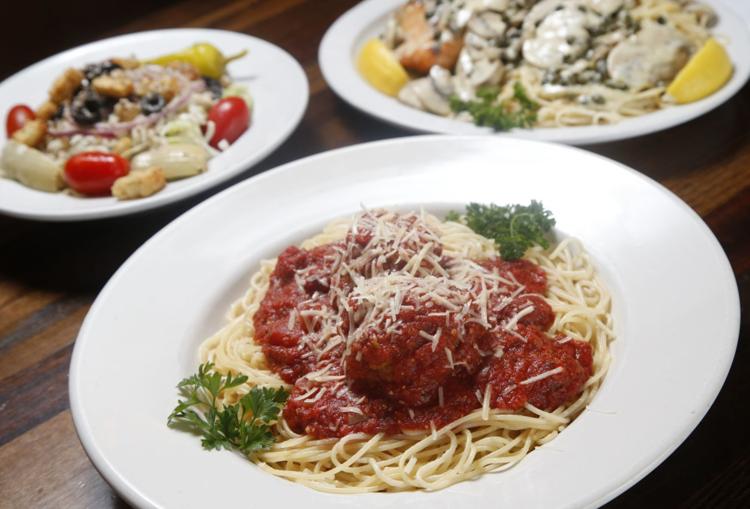 Mother Road Market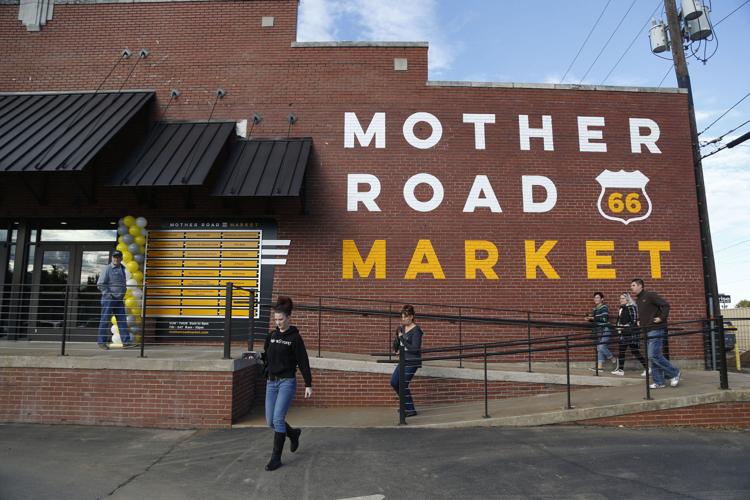 My Thai Kitchen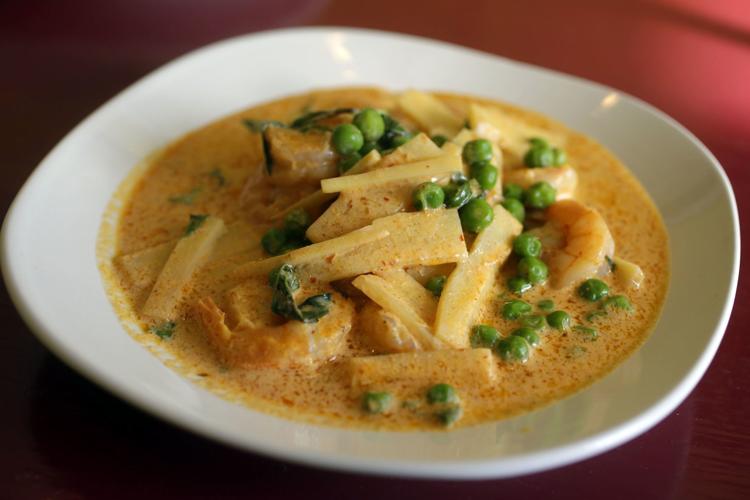 Oklahoma Joe's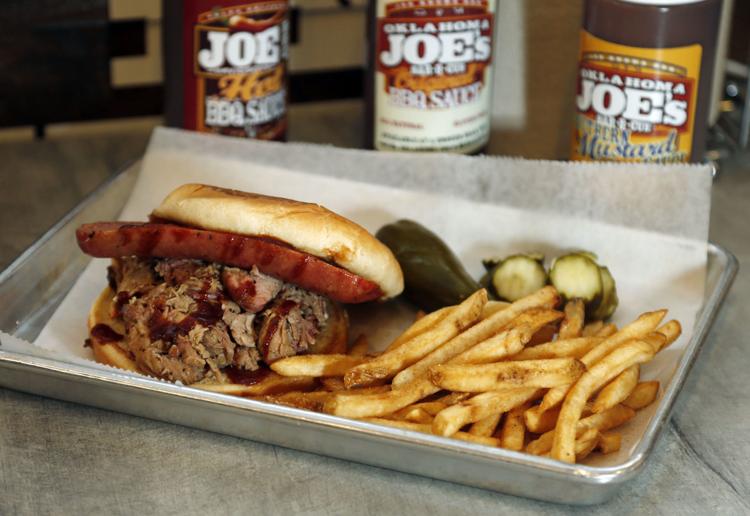 Oliveto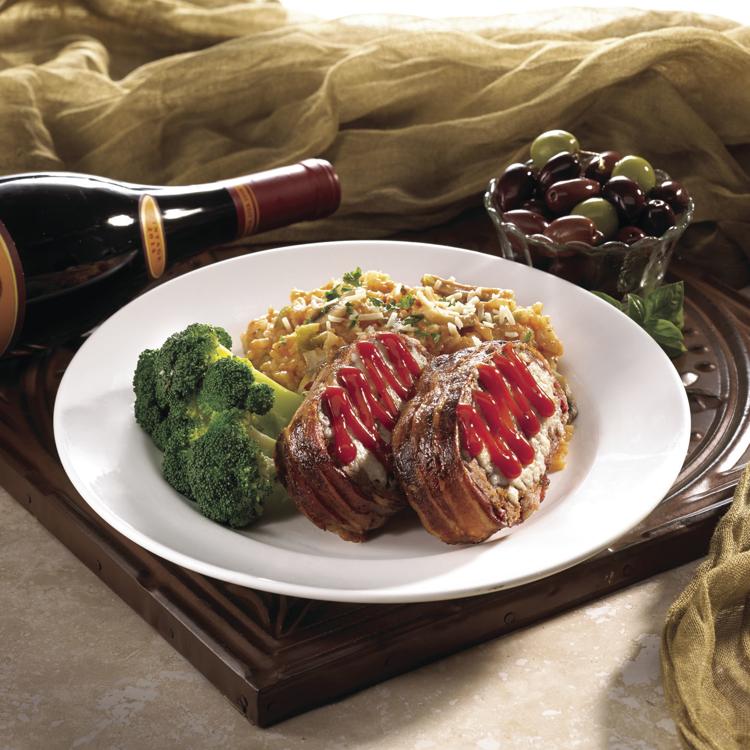 Oren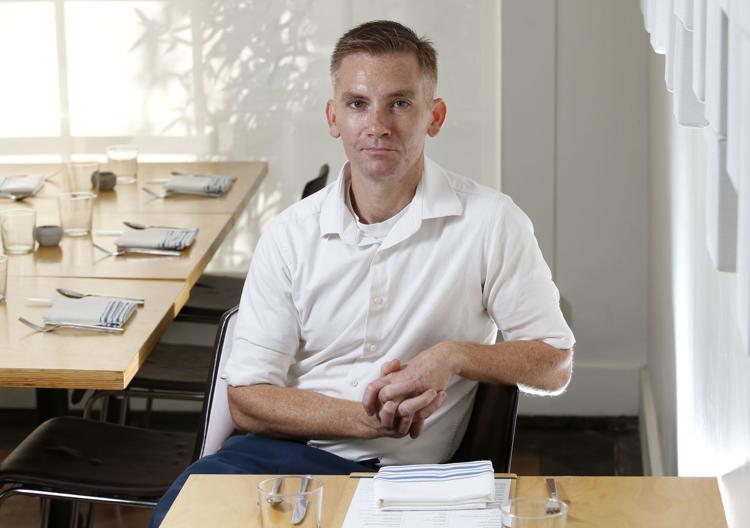 Nola's
Palace Cafe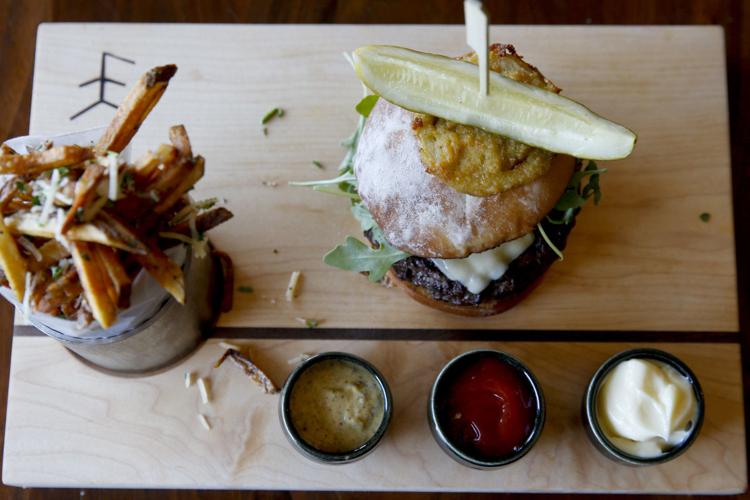 Panera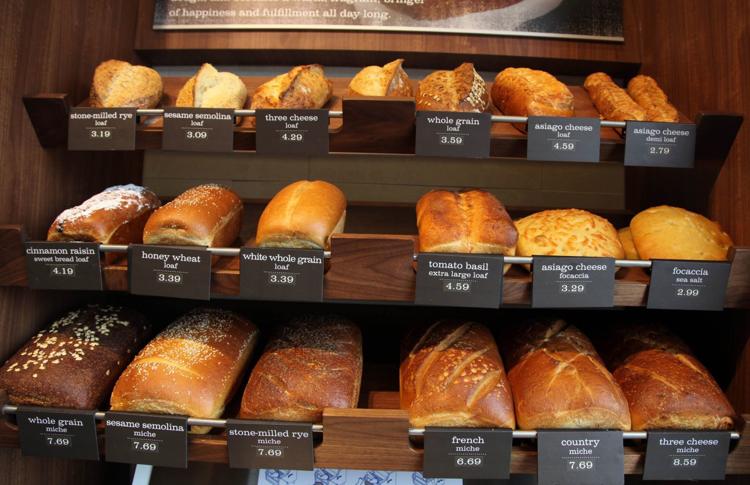 Peacemaker Lobster and Crab
Pho-Ni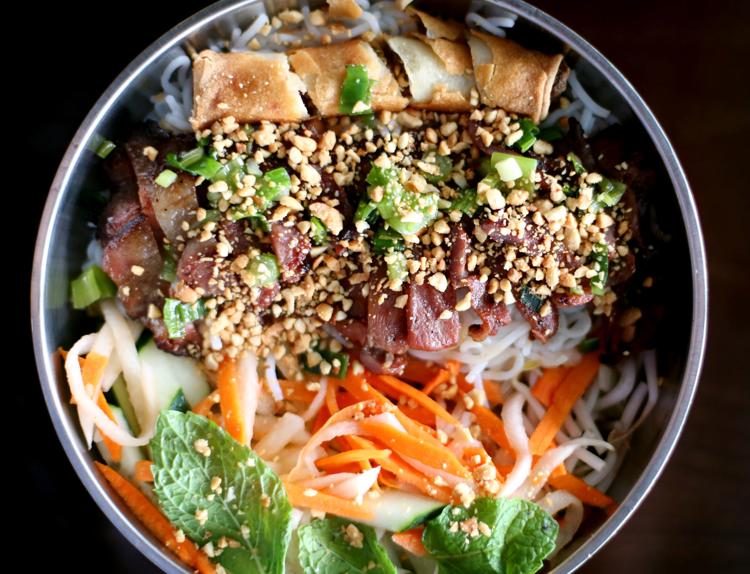 Pita Place Mediterranean Grill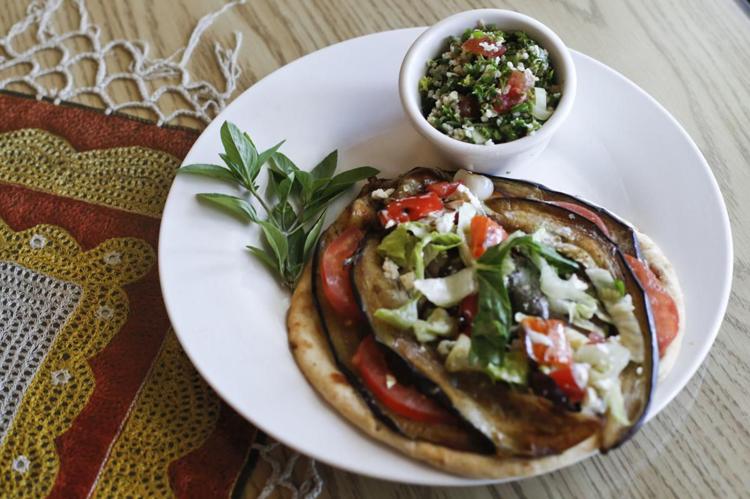 Polo Grill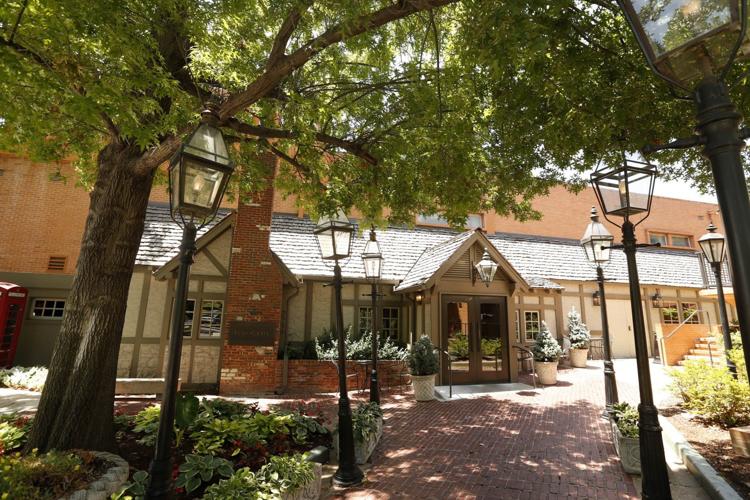 Prairie Fire Pizza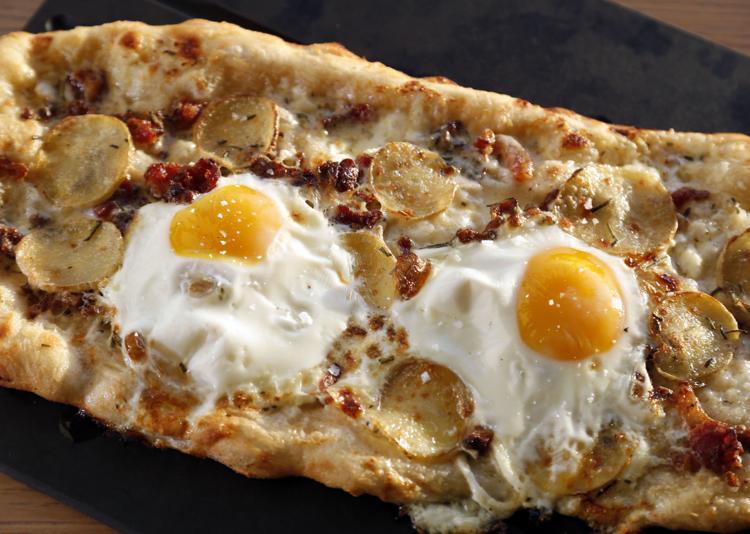 Rocking "R" Ranch House Restaurant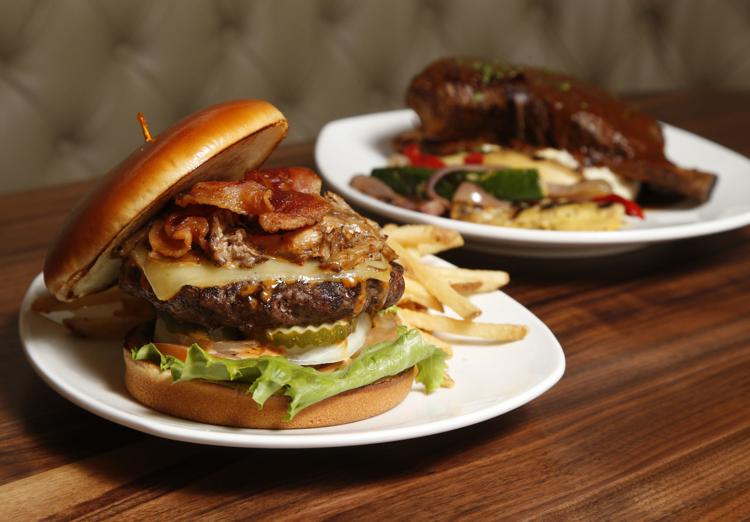 Ron's Hamburgers and Chili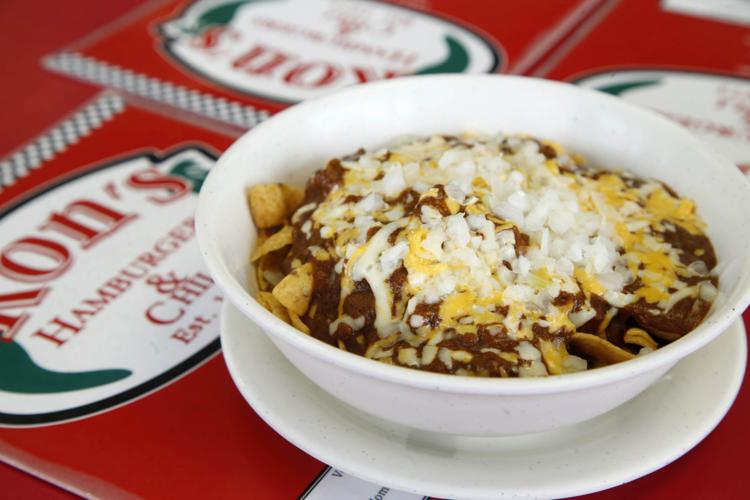 Roppongi
Queenie's
Que Gusto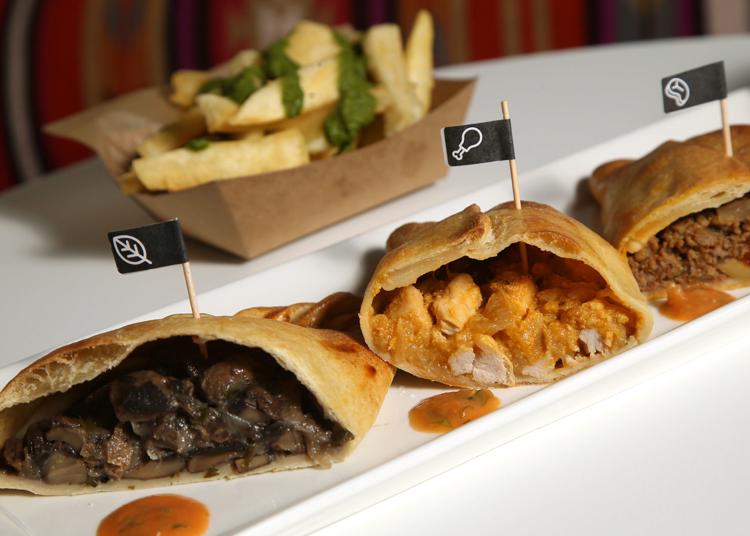 Roosevelt's Gastropub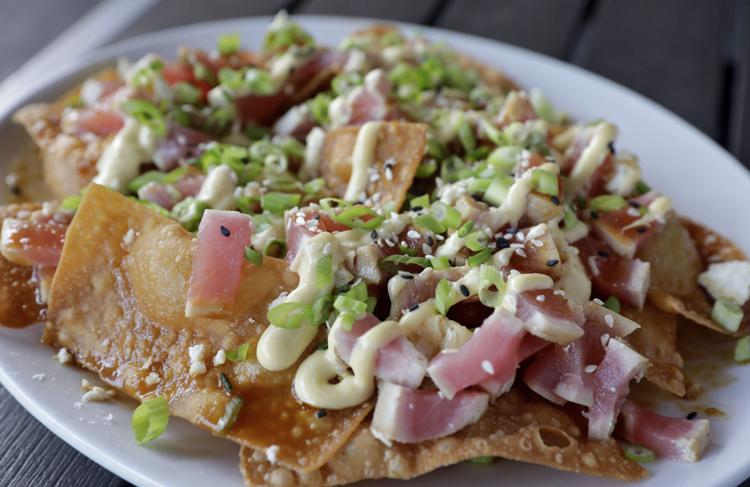 Russo's Coal Fired Italian Kitchen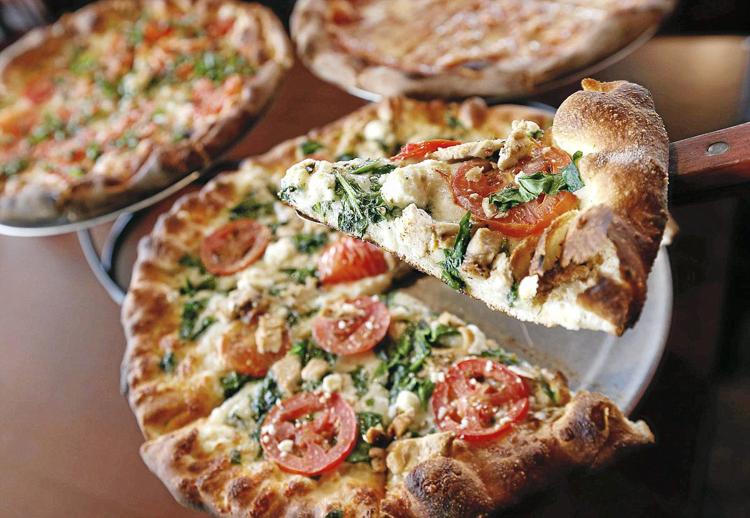 S&B's Burger Joint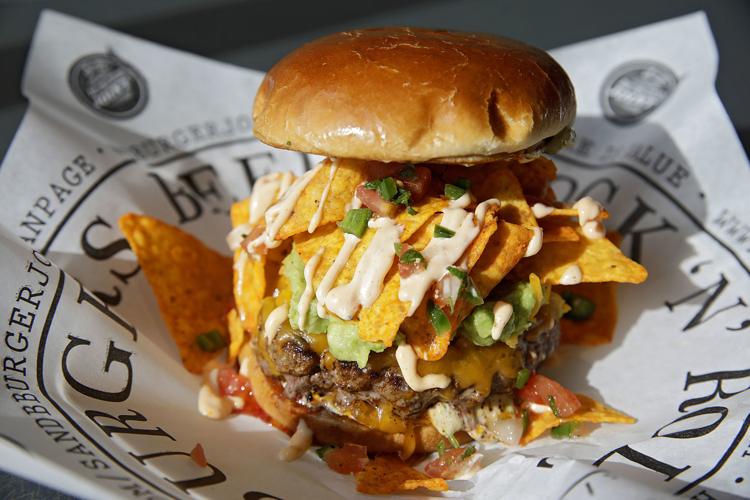 Saffron Mediterranean Cuisine
Savastano's
Savoy Restaurant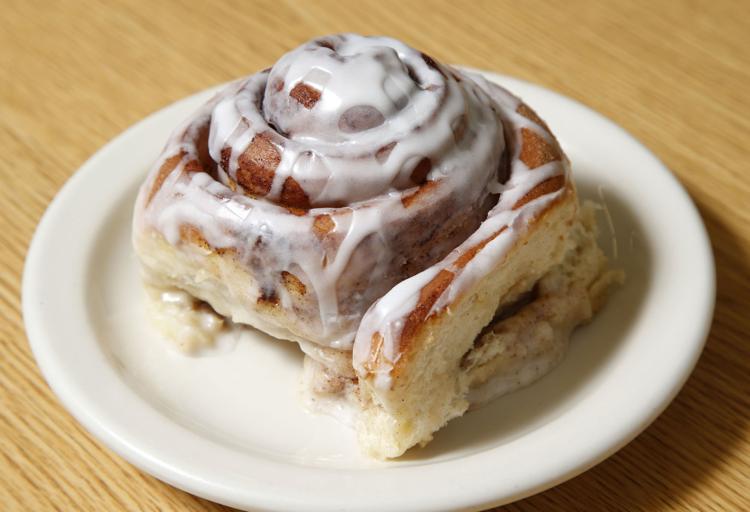 Shawkat's Mediterranean Restaurant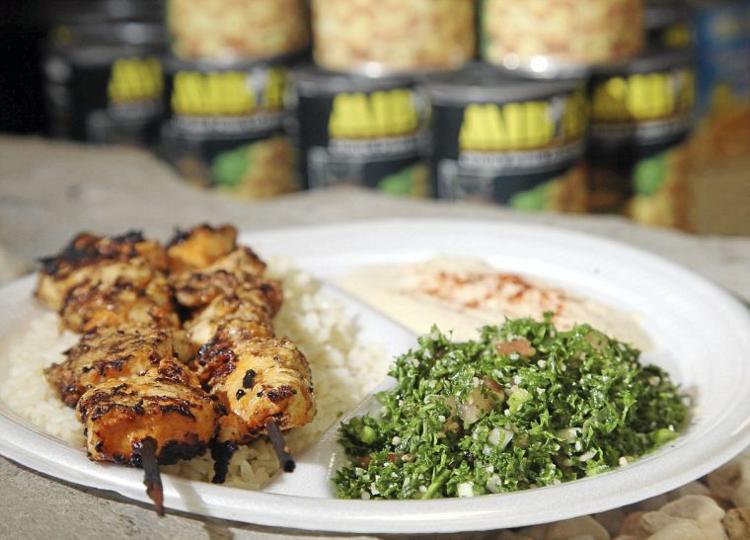 Shuffles Board Game Cafe
Siegi's Sausage Factory: Restaurant and Deli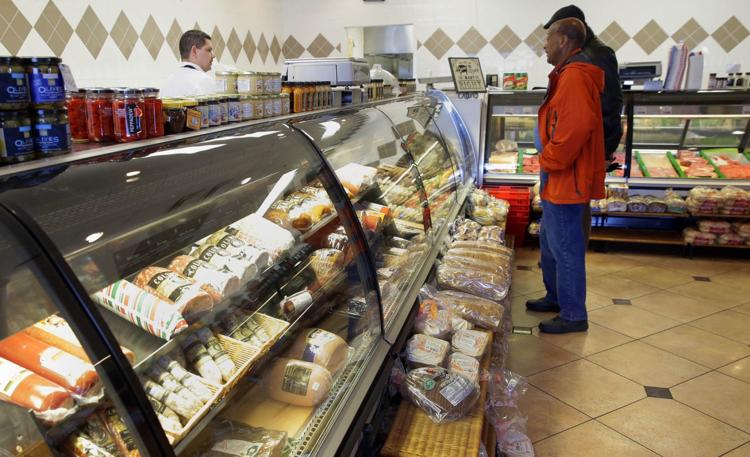 Shades of Brown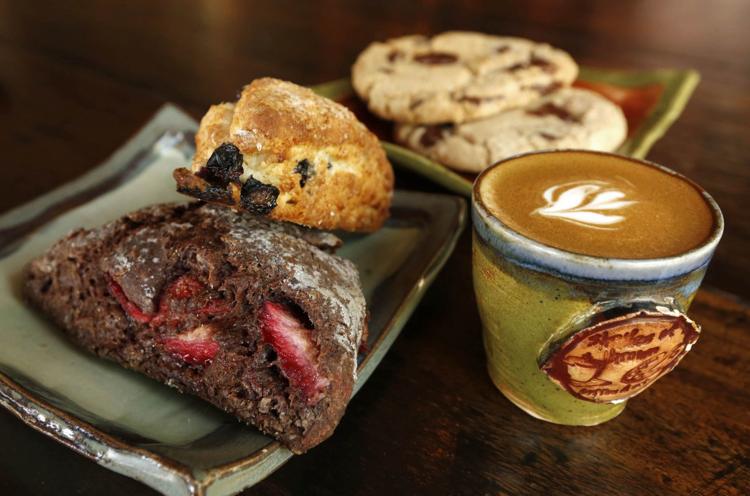 Sisserou's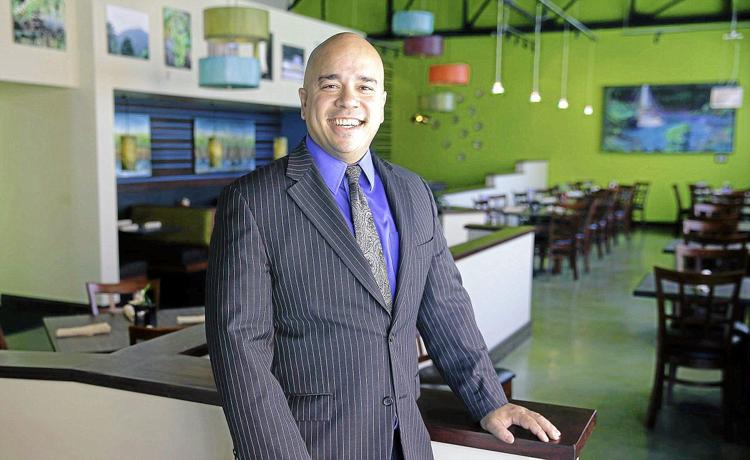 Society Burger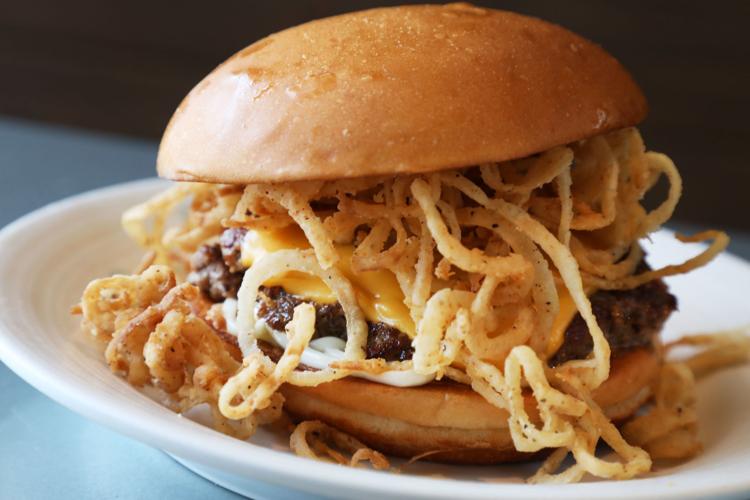 Stonehorse Cafe and Market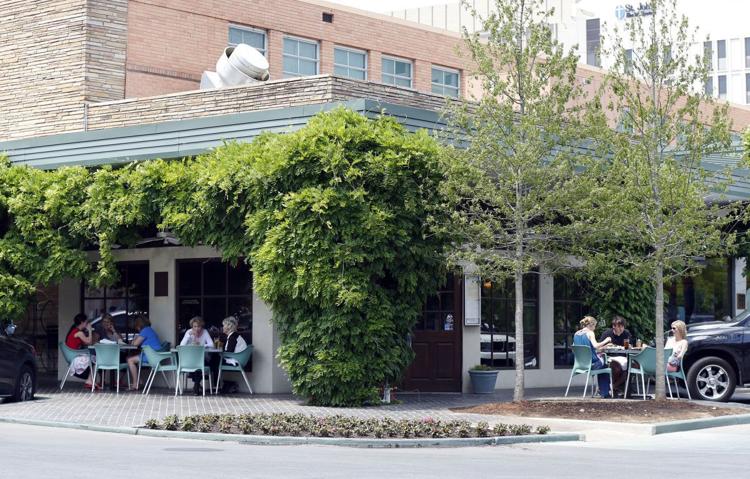 Sushi Hana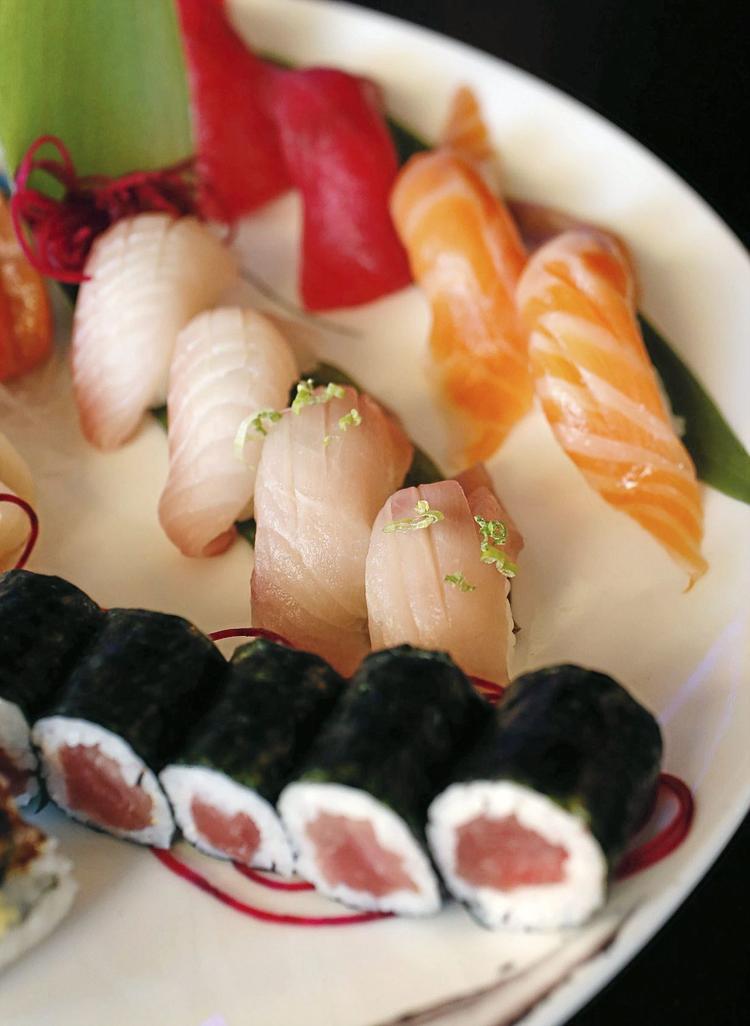 SushiFork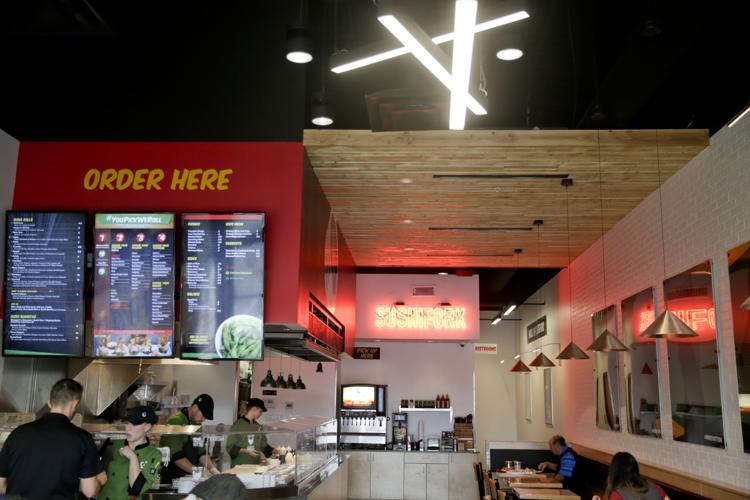 Tacos 4 Life
TAKE 2 — A RESONANCE CAFE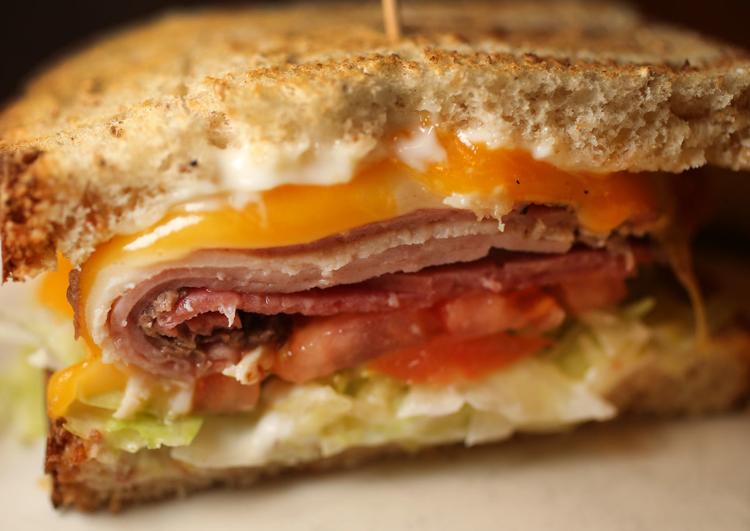 Tandoori Guys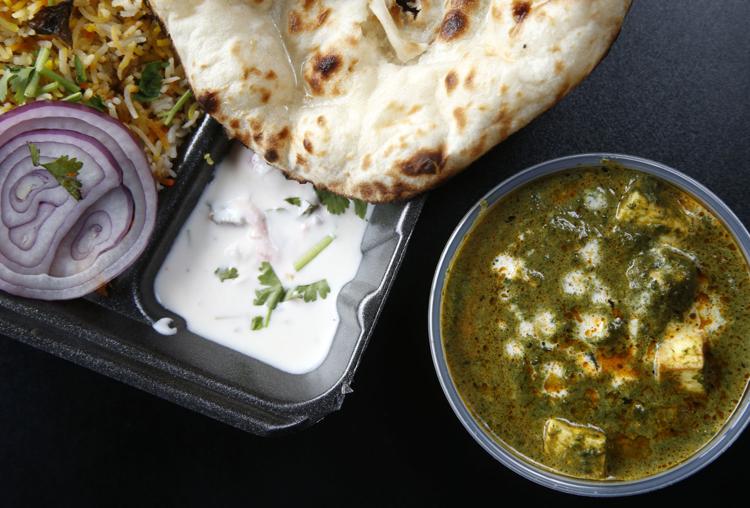 Tandoor Express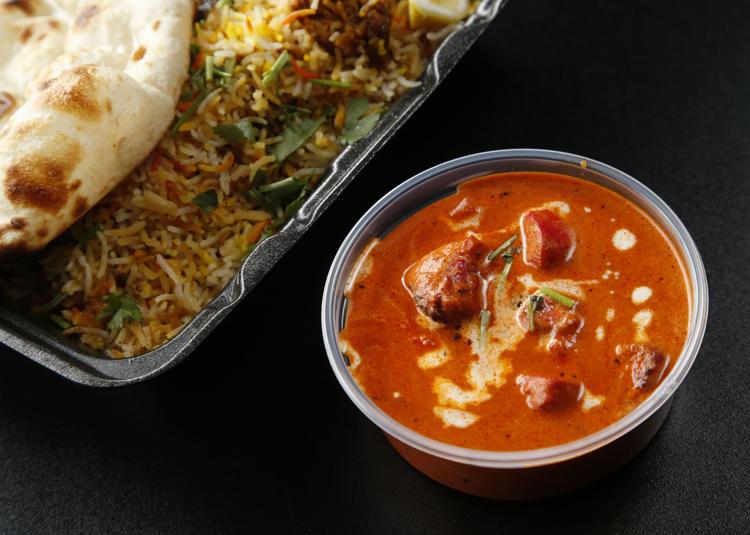 The Tavern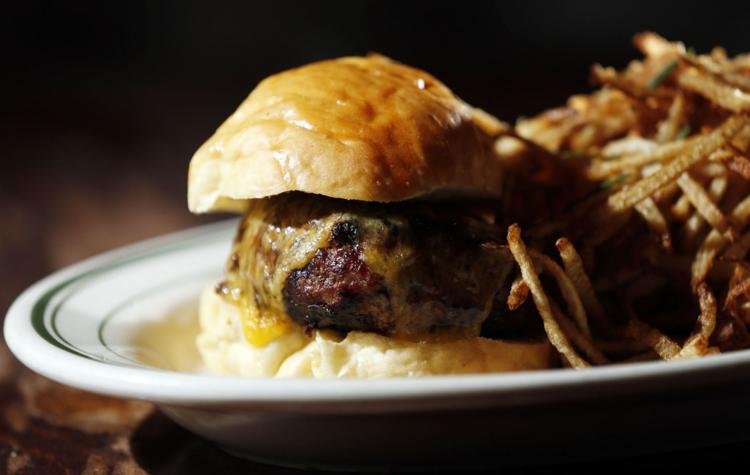 Ted's Cafe Escondido Cafe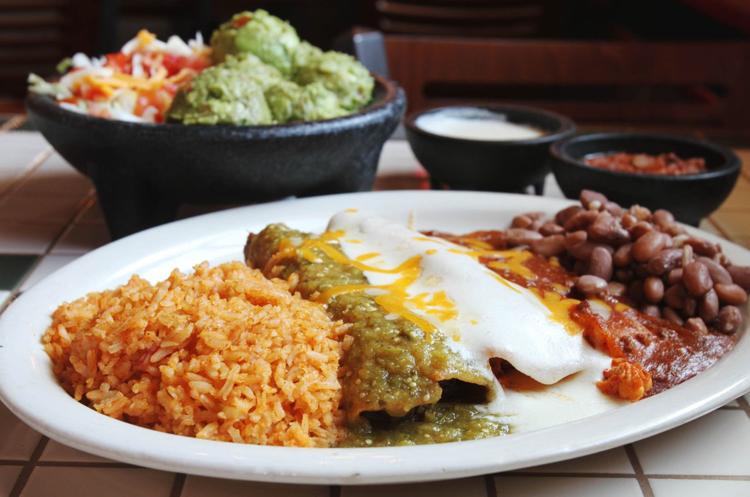 Texas Roadhouse
Thai Village Cuisine
Ti Amo Ristorante Italiano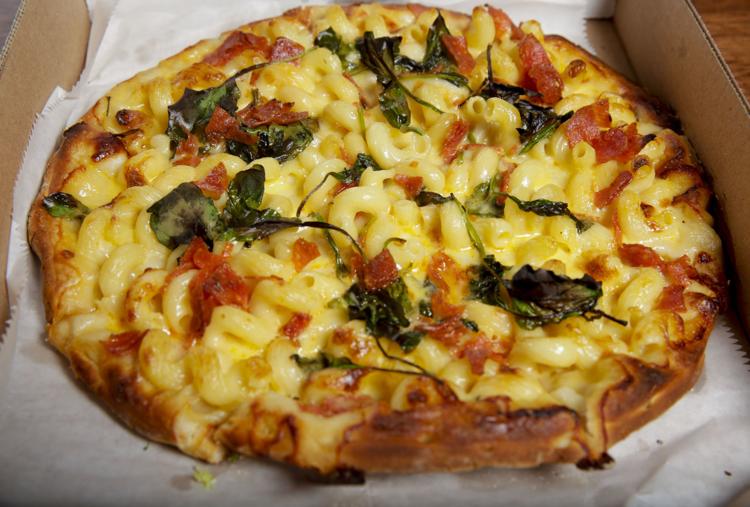 Tokyo Garden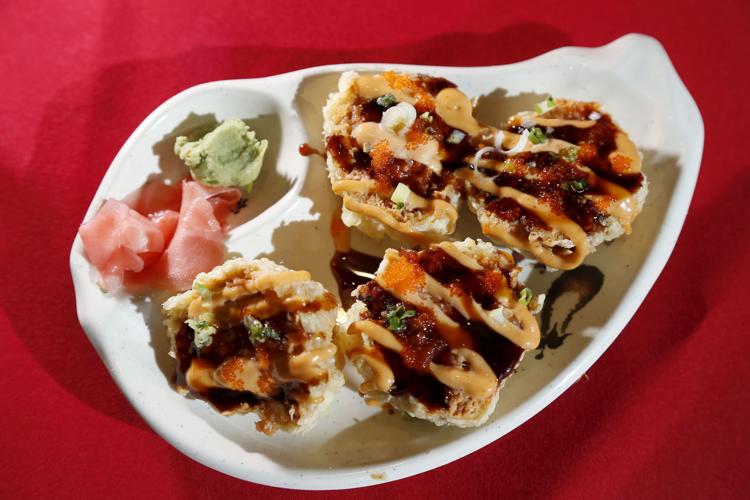 Topeca Coffee Shop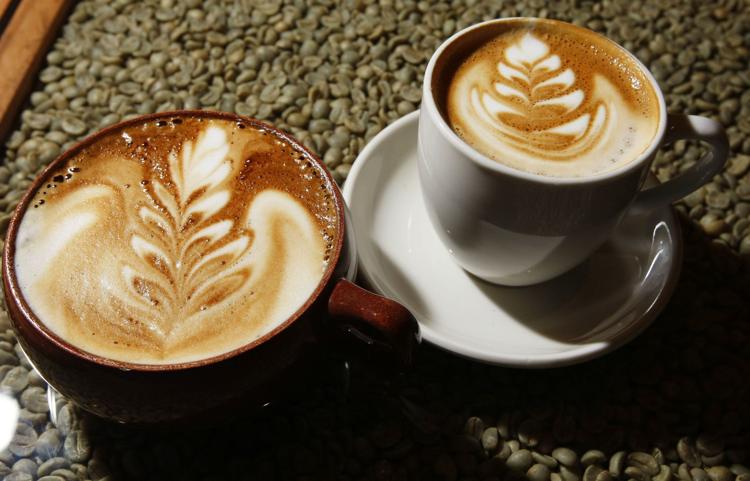 Torchy's Tacos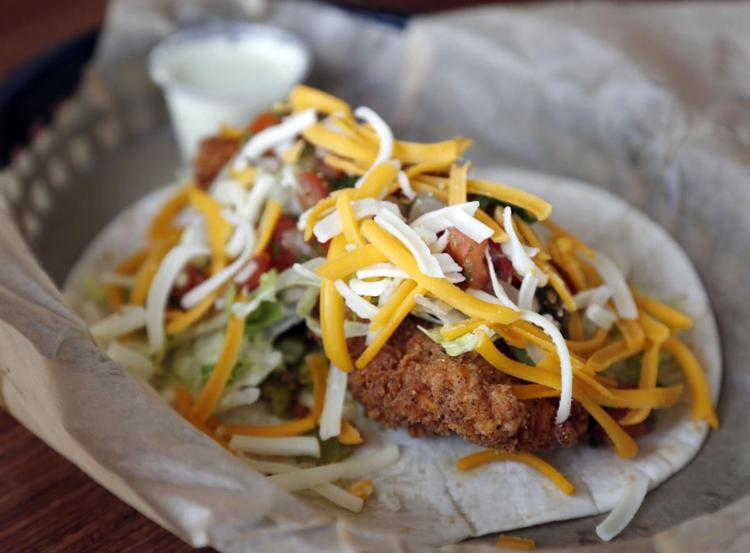 The Tropical Restaurant and Bar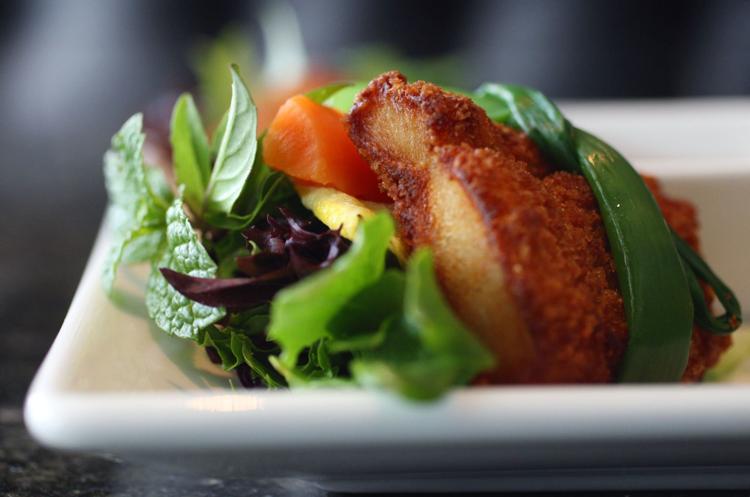 Triangle Coffee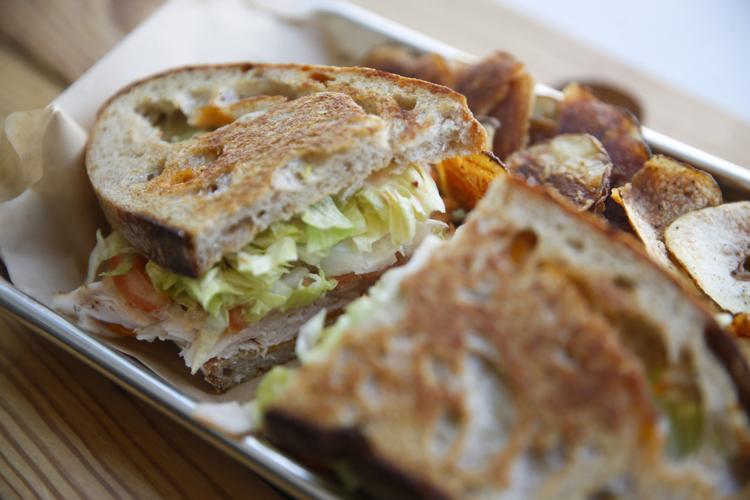 Tucci's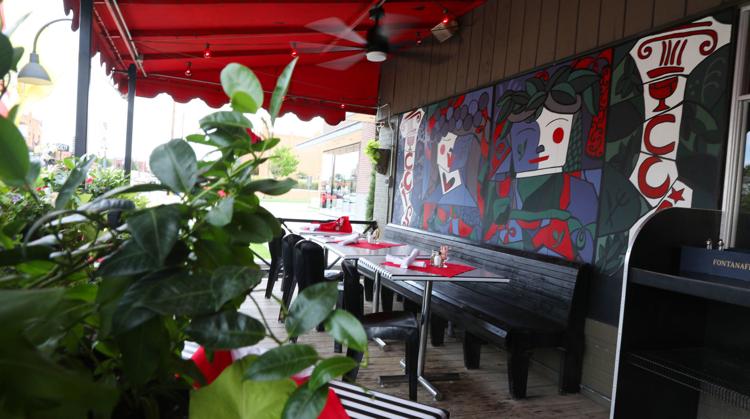 Ty's Hamburgers and Chili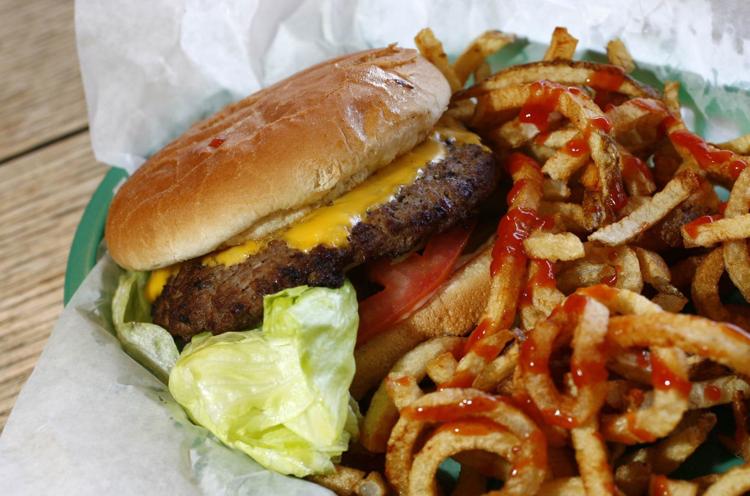 Villa Ravenna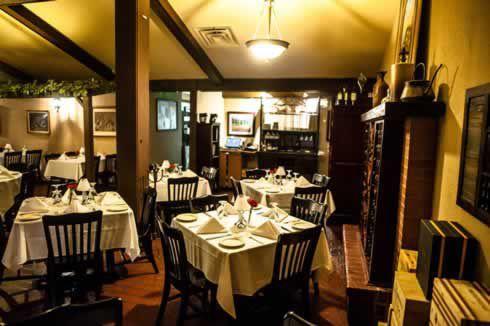 Waffle That!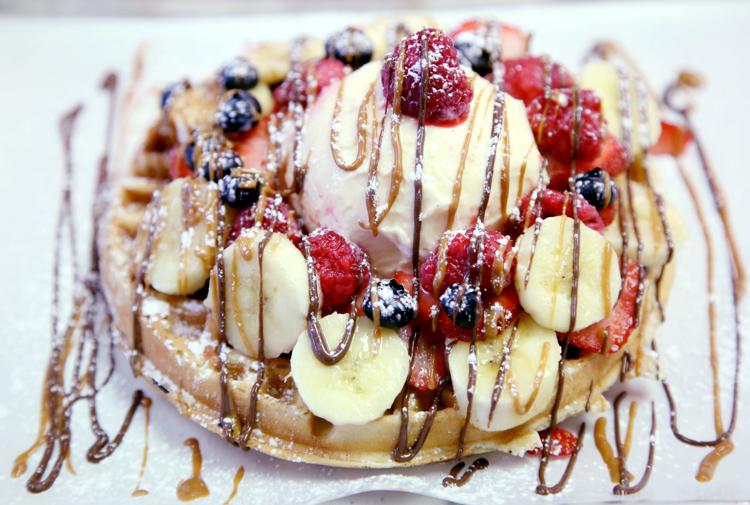 Wanda J's Next Generation Restaurant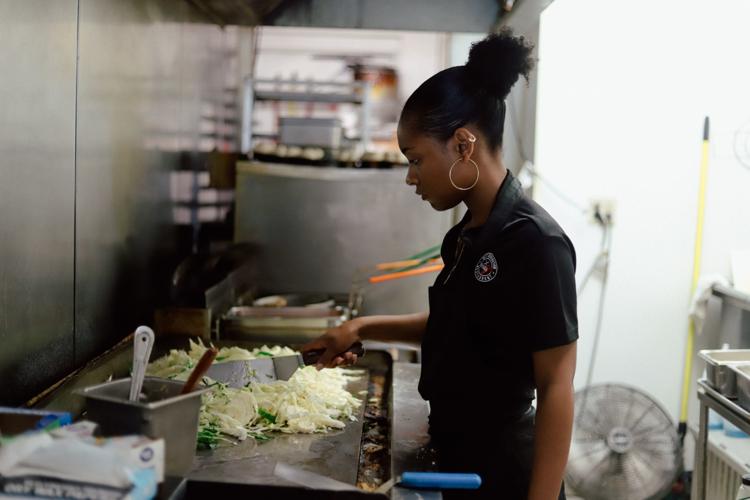 White Lion Pub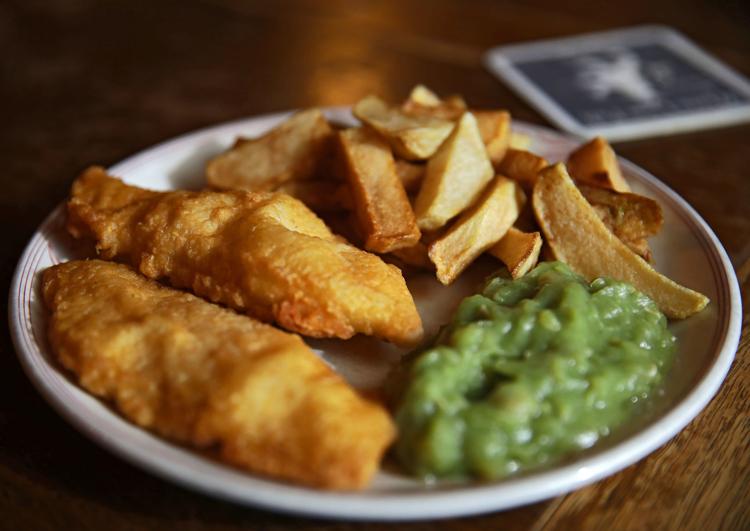 White River Fish Market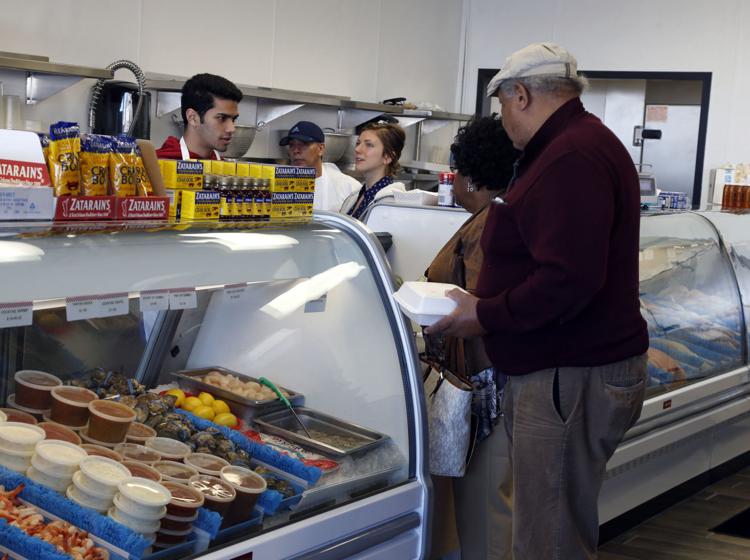 Yokozuna