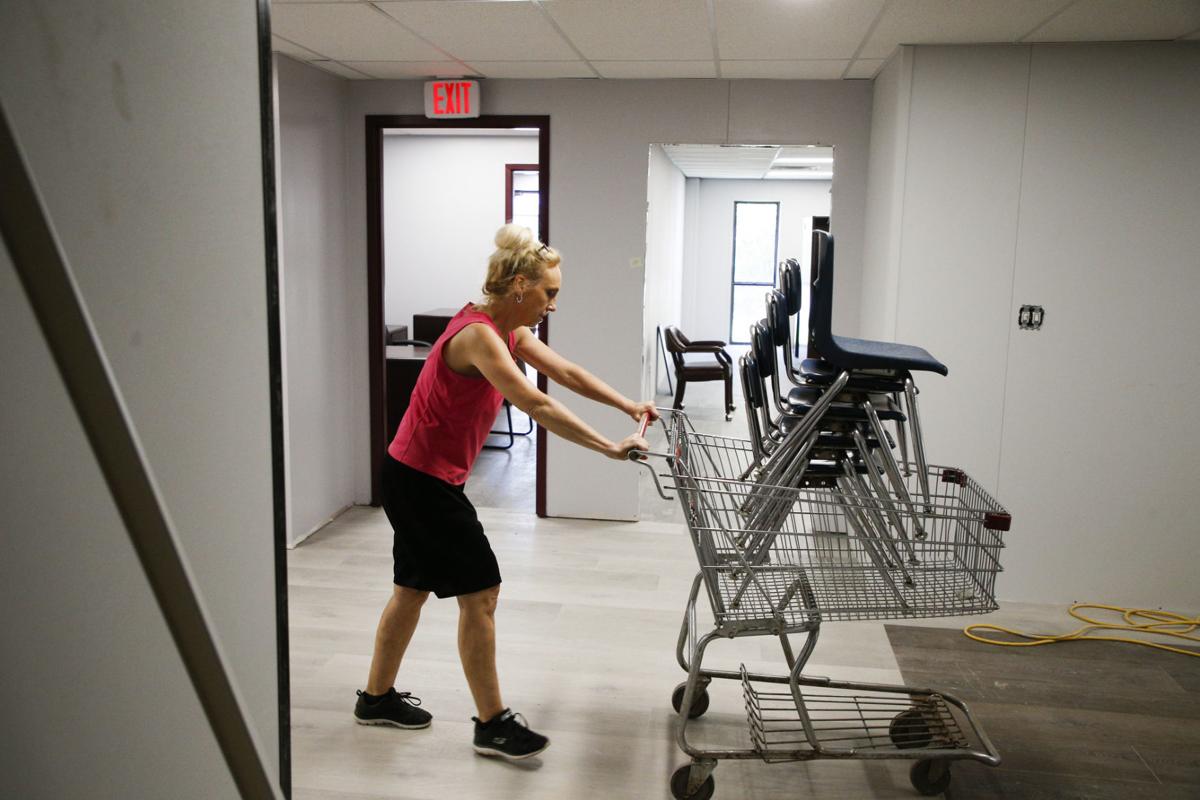 Webbers Falls school officials pushed back their start date by about a week as school officials continue work to get the school ready for students again after the May flood.
School officials postponed school until Monday, Sept. 9, according to the school's superintendent.
"We are sorry for the inconvenience, but (we) have several things that must be completed before we can open our doors for student occupancy," officials said in a social media post.
School was initially slated to begin after Labor Day. Remedial efforts began immediately after residents were allowed back into the town.
Since the floodwaters receded in late May, the Webbers Falls campus has transitioned from a mess of muck to a gutted shell to interiors that have a distinctly institutional appearance. The town evacuated around May 20 and people began returning around June 2, according to a previous story.
The gymnasium floor and every wooden door in the school were torn up and thrown out. Students volunteered to scrape away muck from walls. Heating and air units had to be replaced, and science rooms and kitchens had to be gutted of almost all their equipment.
The town sustained substantial damage in the floods. Of Webbers Falls' approximately 200 houses, 160 were affected by floodwaters. It also affected water and power service to the town, the town's police station, Webbers Falls Baptist Church, several businesses and the school.
Be the first to know
Get local news delivered to your inbox!