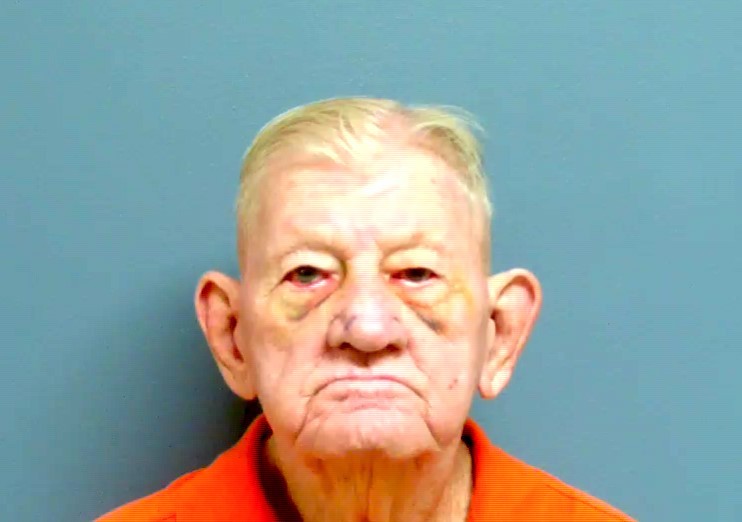 CUSHING — A 97-year-old Payne County man was charged Friday with fatally shooting his great-granddaughter at their home.
Russell Eugene Dawes told a deputy on Thursday that he "got tired of her carrying on and I shot her," according to an affidavit filed in Payne County District Court on Friday.
The affidavit says Dawes was the grandfather of the victim, 30-year-old Sonja James, but both Payne County District Attorney Tom Lee and Dawes' attorney Cheryl Ramsey said he was her great-grandfather.
Lee said Dawes and James lived together on South Agra Road west of Cushing. He said Dawes had no criminal record of which he is aware.
Ramsey said Dawes is a "very nice gentleman" who served in World War II and had not been in trouble with the law until his arrest on Thursday.
The slaying was reported to authorities by a funeral director who was contacted by Dawes, the affidavit says.
Rodger Floyd, the owner and director of the Davis Funeral Home in Cushing, went to the residence shortly before 9 a.m. Thursday in response to a call from Dawes to pick up a dead body, the document says.
Floyd said Friday night that he called the Payne County Sheriff's Office on his way to Dawes' house to report an unattended death.
Once Floyd was there, Dawes confessed to him that he had shot and killed James, Floyd said.
He then immediately called the Sheriff's Office back and relayed the conversation, he said Friday night.
Floyd said he has been in the funeral business since the late 1970s and has known Dawes for more than 30 years.
"I never had anything like this happen before," Floyd said.
A deputy who responded to the call found James' body on a bed with a gunshot wound in her chin area, according to the affidavit.
Dawes appeared before Payne County Special Judge Robert L. Hert Jr. on a first-degree murder charge Friday.
He is being held without bail in the Payne County Jail in Stillwater. Ramsey said she could ask for a bond hearing in the future.