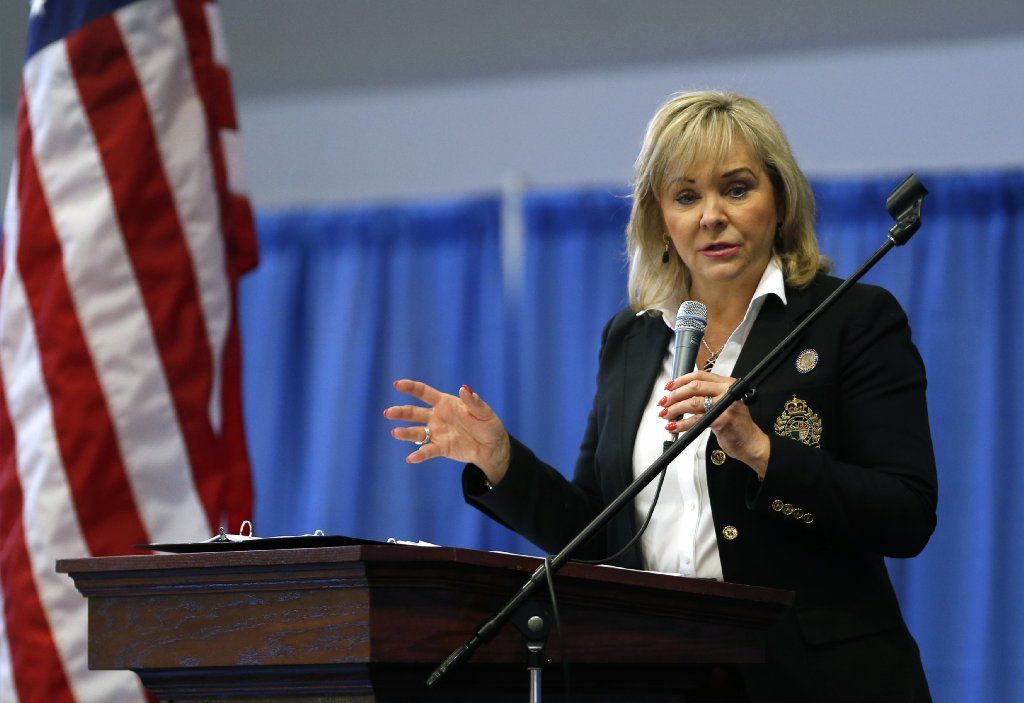 ---
OKLAHOMA CITY — Gov. Mary Fallin on Thursday said she is tapping the state's emergency fund in the wake of a rising number of earthquakes.
Many believe the state's dramatic increase in earthquakes is the result of wastewater injection wells used in the oil industry.
Speaking to reporters on Thursday at the Capitol, Fallin said she will use nearly $1.4 million from the fund.
"I'm committed to funding seismic research, bringing on line advanced technology and more staff to fully support our regulators as they take meaningful action on earthquakes," Fallin said.
She called the earthquakes unnerving, adding that homeowners and business owners are worried about their investments.
Fallin's office said $387,000 will go to the Oklahoma Corporation Commission for information technology upgrades, two contract geologists, a contract clerical worker, a geophysicist consultant and a senior-level oil and gas attorney.
The Corporation Commission is the regulatory agency for the oil and gas industry. In an effort to deal with earthquakes, the agency has shut down some wells and reduced volumes and depths in others, Fallin said.
The Oklahoma Geological Survey will receive $1 million for installation of additional permanent seismic monitoring stations in western Oklahoma and updating the seismic monitoring network and software. Funds also will be spent to analyze the response of seismicity to regulatory and market forces driving changes in produced water injection.
The money also will be used to characterize the properties of the Arbuckle formation and basement rock in a complex fluid reservoir.
The Oklahoma Geological Survey will conduct studies to shed light on how wastewater interacts with the Arbuckle formation, where most disposal wells operate, and the basement layer of rock below it.
The money will also fund workshops to share research results and define needs for additional studies.
Oklahoma Geological Survey Director Jeremy Boak said the additional funding will meet a variety of the agency's needs related to the increase in earthquakes.
"The funds will enable us to provide better recommendations for remedial action to further reduce the rate and magnitude of induced earthquakes," Boak said.
Fallin said she did not need legislative approval to tap the fund. She did it by executive order. It now has a balance of $9.1 million, said Michael McNutt, a Fallin spokesman.
The emergency fund in the past has been used for responding to tornadoes and severe weather.