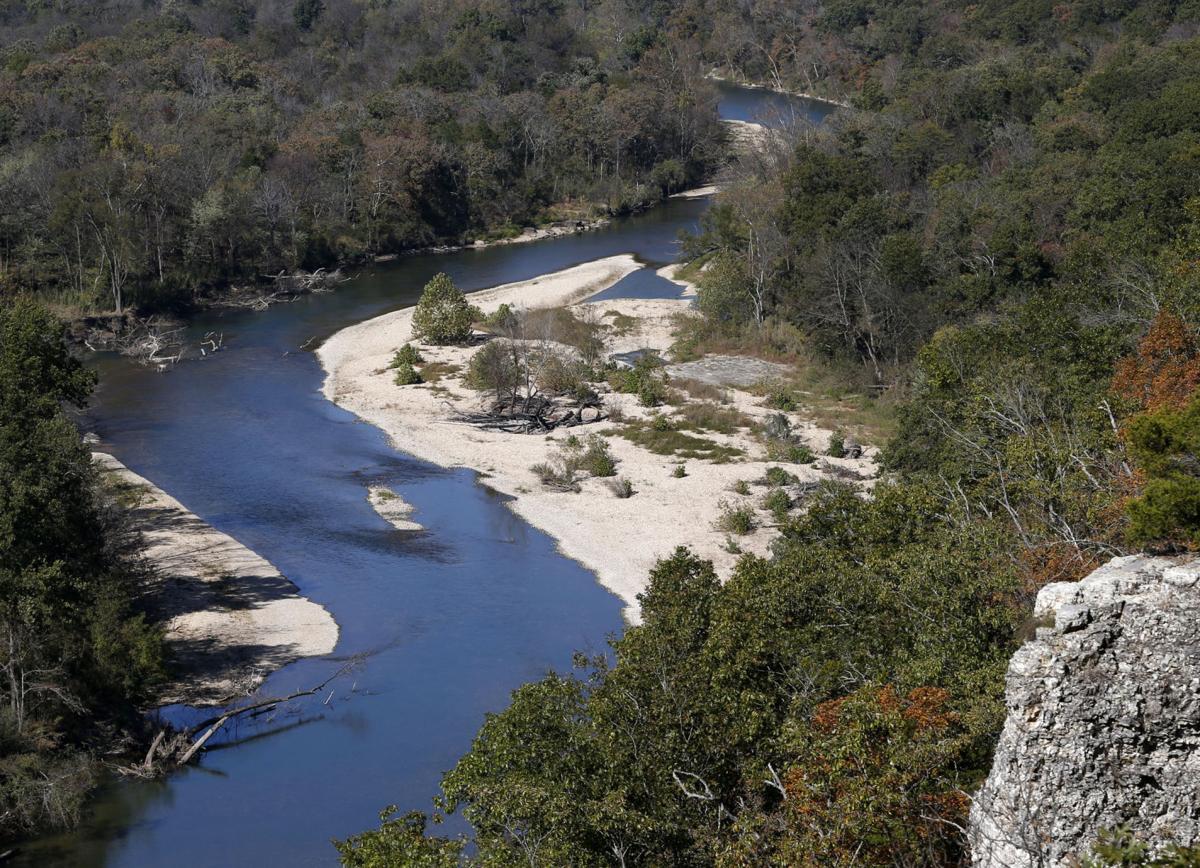 In 2009, at a peak moment in decades of conflict between Oklahoma and Arkansas over water quality in the Illinois River, one of the 60 witnesses called into U.S. District Court in Tulsa to testify in front of Judge Gregory Frizzell experienced what he looks back upon as, "an eye-opening event."
Then Oklahoma Scenic Rivers Commission administrator Ed Fite looked out at a bevy of attorneys representing the state of Oklahoma and a host of Arkansas poultry producers.
"For the two days I sat on the stand I could hardly say my name without drawing an objection from at least one of the 30-some attorneys in the room," he said.
The case, known informally as "the poultry lawsuit," wrapped up in Febuary 2010, but eight years have now passed and Frizzell has yet to issue a ruling.
A request for comment from the judge's office was not returned.
Fite said he doubts a decision ever will come.
"Whatever was decided it would have been hammered with a hundred other actions," he said.
"A number of people stop me from time to time and ask, 'What's going on with the poultry lawsuit?' I've been quick to point out that the poultry industry and two states continue to work on the issues and have made great progress and that the river is improving. Is it perfect? No. Is there work to be done? Yes. But it's getting better."
"Point source" issues with municipal wastewater treatment and poultry waste have been targeted and millions have been spent making improvements, he said. Need for improvements remain, but perhaps a greater challenge looms as the populations of Northwest Arkansas and Northeast Oklahoma grow, as does the need to raise awareness and control the byproducts of ever-expanding communities and industry upstream.
"Non-point" pollution sources range from backyard septic systems to neighborhood yard fertilizer runoff to over-grazing and other agricultural practices, and restoring riparian zones to reduce flood events and stream side erosion. Establishing a rule for Total Maximum Daily Load for phosphorus and nitrates is a next vital step, one currently in the hands of the Environmental Protection Agency.
Back in 2005 it was all about poultry, however. The "poultry suit" sought damages and corrective actions and was filed against a host of companies by then-Oklahoma Attorney General Drew Edmondson. It alleged the companies were responsible for elevated phosphorus and nitrate levels that destroyed water quality in the river and Tenkiller Lake.
Edmondson, this year a candidate for Oklahoma governor, said he sees no conceivable reason for the delayed ruling.
"There are federal rules on the judiciary regarding the timing of how long they have to decide matters," he said. "He's clearly beyond the rules but I don't know of any enforcement mechanism for their own rules."
Cooperative efforts between the states, upstream municipalities, wastewater facilities and poultry companies have indeed improved water quality in the river, Edmondson said, but he added he is concerned things can change with economic downturns or other factors that push priorities in other directions.
Ed Brocksmith, co-founder of the nonprofit Save The Illinois River, bemoans the ever-pending Frizzell decision.
"It's like a giant void in our family of scenic rivers advocates, like a member of the family is missing and we aren't going to be happy again until that missing person is returned," he said.
While Brocksmith is highly complimentary of the cooperative efforts, he shares Edmondson's concern the future is not secured without legally mandated guidance.
With apology for a somewhat weak analogy, he said, "It's a little bit like the difference between being married and just living together."
Brocksmith sees a decision on the TMDL question in parallel as a lingering factor in the politics and regulations surrounding the river.
The Oklahoma-Arkansas Scenic Rivers Joint Phosphorus Study centered around Oklahoma's setting a 0.037 ppm Total Maximum Daily Load guideline that Arkansas interests initially thought to be arbitrary and too restrictive.
A cooperative effort to study the question was inked in 2003, expired in 2012, and then-Attorney General Scott Pruitt worked to renew the agreement in 2013 for three more years.
Pruitt's actions came under some fire as the extension came about in quiet negotiations between the states, municipalities and poultry companies. Arkansas interests, including the poultry industry, agreed to foot the $600,000 bill to wrap things up.
Final results released in December 2016 show the 0.037 ppm TMDL was indeed in the ballpark to assure good water quality, said Brian Haggard, director of the Arkansas Water Resources Center and a professor of biological engineering at the University of Arkansas.
The study, completed by "neutral party" Baylor University, actually recommends a slightly lower 0.035 ppm level, but recommends looking for that number as a 6-month mean, rather than 30 days, to compensate for fluctuating water levels, he said.
"During springtime, when the base flow is high, we see concentrations close to the Oklahoma standard, but during summer, with lower flow, the concentrations increase. It's an up-and-down pattern seen every year," he said.
Now it's a matter of waiting for definitive action on the study with review and endorsement of the EPA, which is now under Pruitt's direction.
Brocksmith said STIR is pushing the EPA and Oklahoma officials to follow through.
"Every official effort to protect the Illinois River is stalled. The report has fallen into an abyss," he said. "It appears it was a well-meaning study that has been prepared and now set on the shelf to gather dust."
However, Fite said he expects to hear something from the EPA on this key study later this year.
Fite and Brocksmith are longtime river advocates but the currents of the Illinois flow through decades of disagreements large and small.
"We don't always agree, but when we do agree we have a lot of common ground," Fite said.
Kelly Bostian
918-581-8357
Twitter: @KellyBostian
Be the first to know
Get local news delivered to your inbox!