As the number of new COVID-19 infections skyrocketed in Oklahoma to break records over the weekend, a CDC report shows the value of vaccines in keeping hospitalizations and deaths comparatively lower even amid a higher case surge.
In a study of more than 1.2 million adults who were fully vaccinated but still infected with COVID-19, severe or fatal outcomes were found to be rare. Only 189 (0.015%) developed severe complications, and only 36 (0.0033%) of them died from the disease, according to an analysis published Friday by the Centers for Disease Control and Prevention.
"The bottom-line finding of the study was that fully vaccinated people — meaning the primary series — were quite protected," said Dr. Dale Bratzler, the University of Oklahoma's chief COVID officer.
The CDC report from Friday notes that vaccinated individuals within the small subset who developed severe symptoms all had at least one risk factor for poor outcomes. Of those few vaccinated individuals who died from COVID, 78% of them had at least four risk factors.
"So that was a very dramatic finding," Bratzler said.
Unvaccinated individuals and vaccinated people with risk factors may experience severe symptoms if infected with any variant of COVID-19, according to federal guidance. For the CDC study, severe symptoms included hospitalization with acute respiratory failure, ventilation, admission to intensive-care units or death, including discharges to hospice care.
The report on the CDC study was published just before Oklahoma strung together three consecutive days of daily COVID-19 case counts surpassing any other point of the pandemic.
The state reported 9,320 new cases Saturday, 9,608 Sunday and 8,130 Monday. The previous record was 6,487 new cases on Jan. 10, 2021.
Oklahoma's seven-day average of new cases skyrocketed to 6,829 — 60% above the previous record of 4,256 reported Jan. 13, 2021. The rolling average is up 148% from a week ago and 472% higher than two weeks ago.
Bratzler explained that the biggest predictor of death from COVID-19 is age. That has been known all along, but the CDC study also identified as a risk factor immunosuppression, such as patients with cancer or rheumatoid arthritis or those who have undergone organ or bone marrow transplants.
Bratzler said the study found an additional six medical conditions that were statistically associated with higher risk of complications: diabetes, chronic kidney disease, chronic neurological conditions, chronic cardiac disease, pulmonary disease and chronic liver disease.
"We have a population who is at substantial risk of both the complications and death from COVID-19," Bratzler said of Oklahoma and its poor rankings nationally for prevalence of these conditions. "Clearly we have a vulnerable population, and again the best mitigation strategy is to promote vaccination."
COVID-19 hospitalizations often lag a couple of weeks behind case counts, which has public health and medical leaders concerned and again urging people to get vaccinated and, if eligible, a booster dose.
Hospitalizations are rising, too, in Oklahoma, just not as dramatically as cases.
At least some hospitals — including Saint Francis Health System in Tulsa — are again using hallways to house patients as long waits return to emergency departments. Oklahoma hospitals have fewer health care workers than in 2020 to take care of people, and intensive care beds routinely are filled as soon as they become open.
The state's recent three-day average of hospital inpatients with COVID-19 is 1,150, which is 27% above a week ago (902) and 53% above two weeks ago (750). The delta variant wave's hospitalization peak hit 1,607.
Of the 1,150 hospitalized individuals with COVID, 305 are in intensive care.
The latest state data show that 93% of COVID hospitalizations in Oklahoma the past 30 days were unvaccinated people.
The CDC in its recent study looked only at vaccinated individuals, using electronic medical data from 1,228,664 patients from 465 health care facilities in the U.S. Those studied were patients who became fully vaccinated between December 2020 and October 2021.
---
Featured video: Hallways at Saint Francis again needed for patients amid third COVID-19 surge

Get tests mailed to you: COVID-19 information Oklahomans need to know
Where you can find COVID testing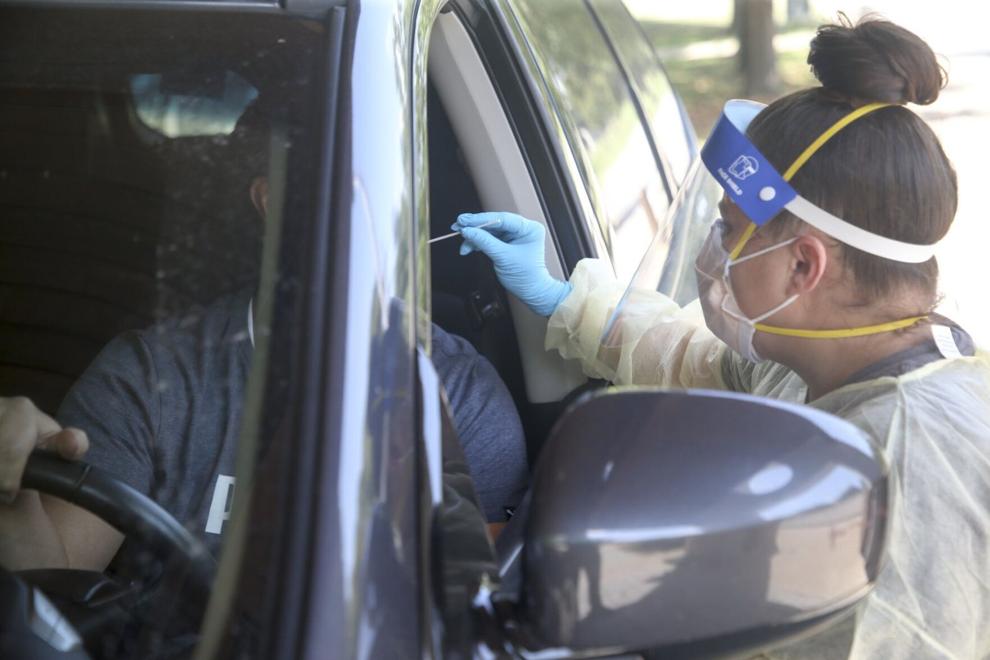 Risk of reinfection higher with omicron variant, Oklahoma epidemiologist says
When do Oklahomans need to get a booster shot of the vaccine?
Updated isolation and quarantine guidance
Kids with COVID symptoms: When do parents need to seek urgent care?
Most updated mask guidance from CDC, WHO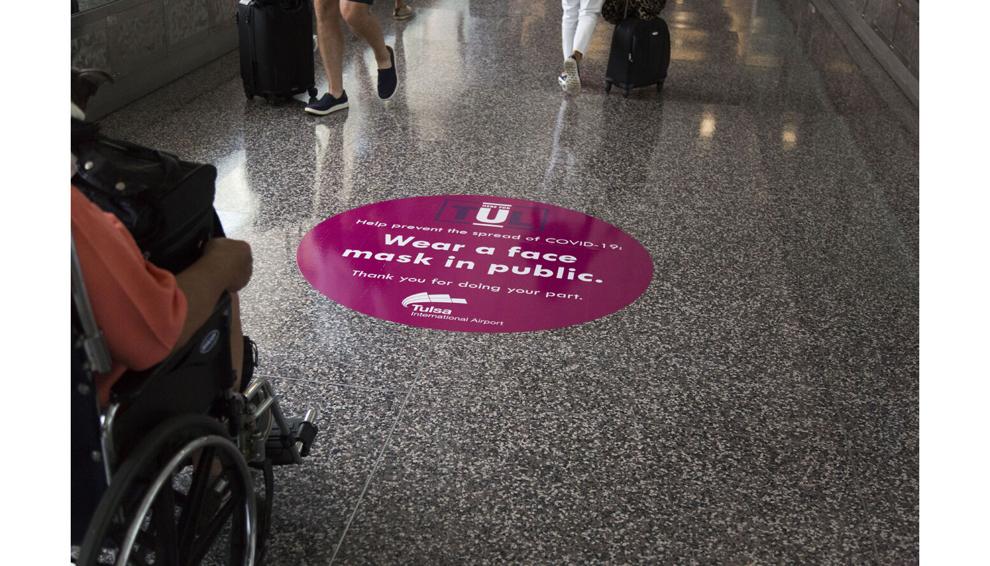 Incidence of severe or fatal COVID in children similar to adult rate, Saint Francis doctor says
Who is mandated to receive a COVID-19 vaccine?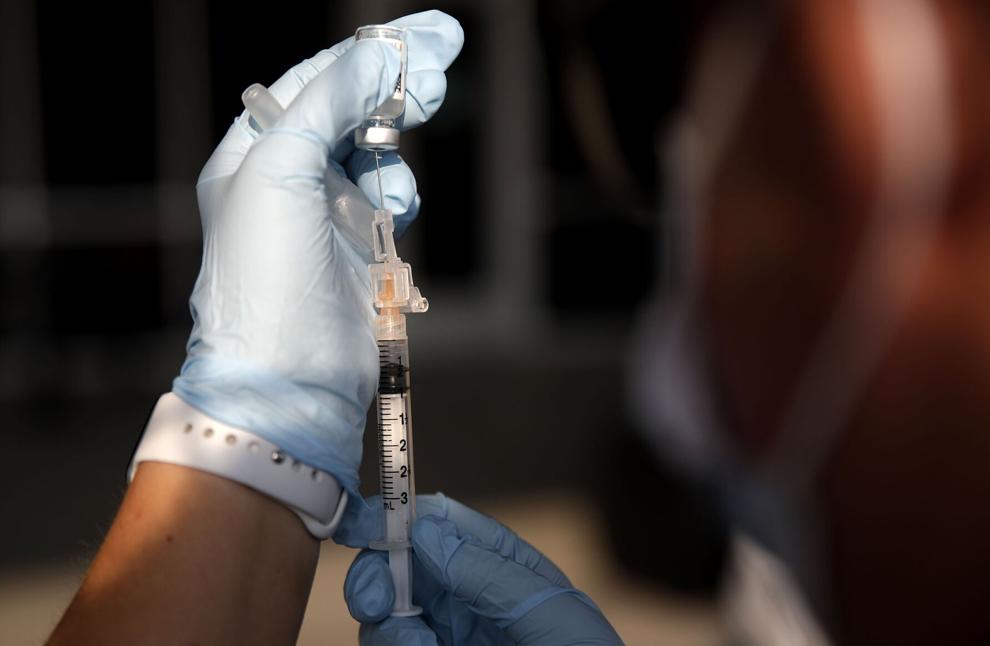 Where is the Pfizer vaccine study data?
How do Oklahomans feel about federal vaccine mandates?
Does your child age 5-11 really need a COVID-19 vaccine?
With COVID found in deer and other animals, new virus mutations a concern
COVID consequences: What can unvaccinated people expect if they get infected?
Primary care physician Brad Hardy discusses post-COVID syndrome
What do pregnant women need to know?
Can schools mandate masks?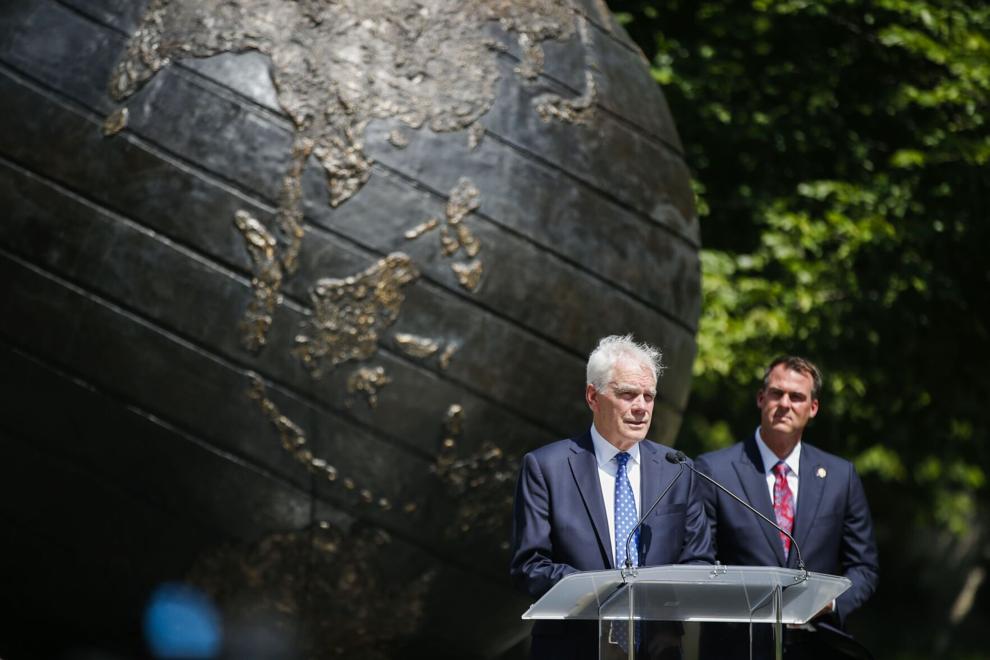 "Go get your shots." Unvaccinated COVID patient talks about his illness
Can unvaccinated people be immune due to a previous COVID infection?
Post-COVID infection expectations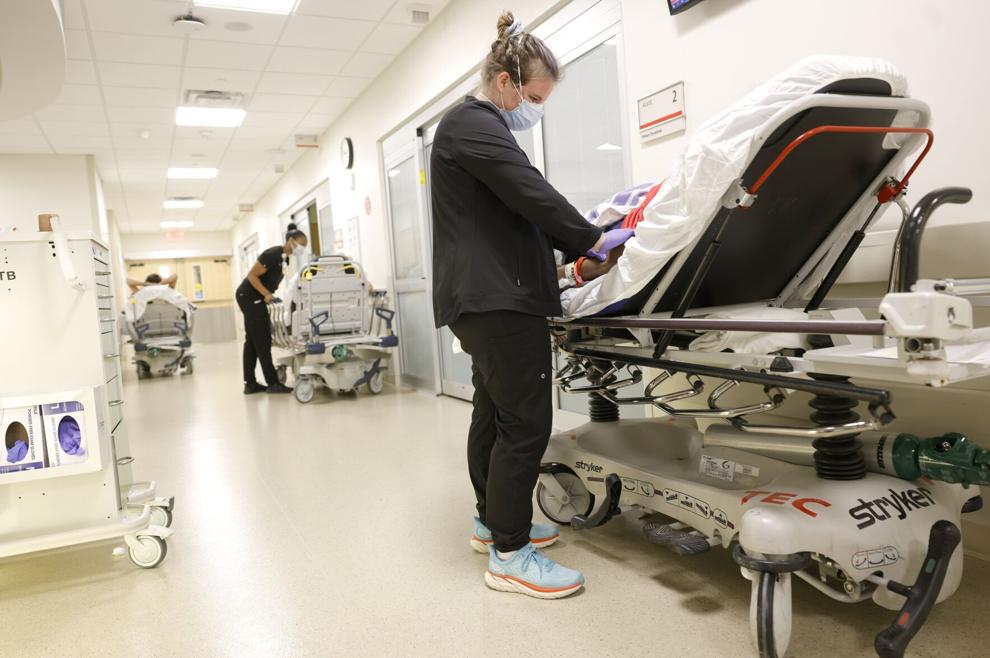 Check out our latest digital-only offer and subscribe now