What does Oklahoma's brain drain look like? 5,300 college grads leaving the state annually
People with college degrees are leaving the state at the highest rate in at least 20 years.
The latest issue of the Oklahoma Economist, a quarterly publication from the Oklahoma City Branch of the Federal Reserve of Kansas City, points out that four of the past five years — 2013, 2015, 2016 and 2017 — have seen the largest net outflow of college graduates since at least 1999.
The net migration includes college graduates of all ages with a bachelor's degree or higher.
Net outflow
Outmigration by age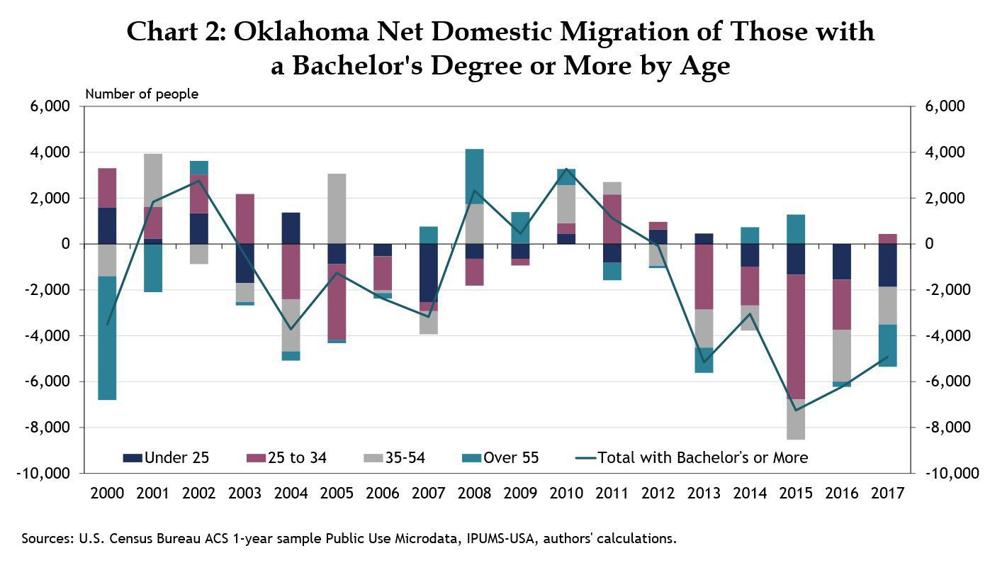 Look at OKC metropolitan area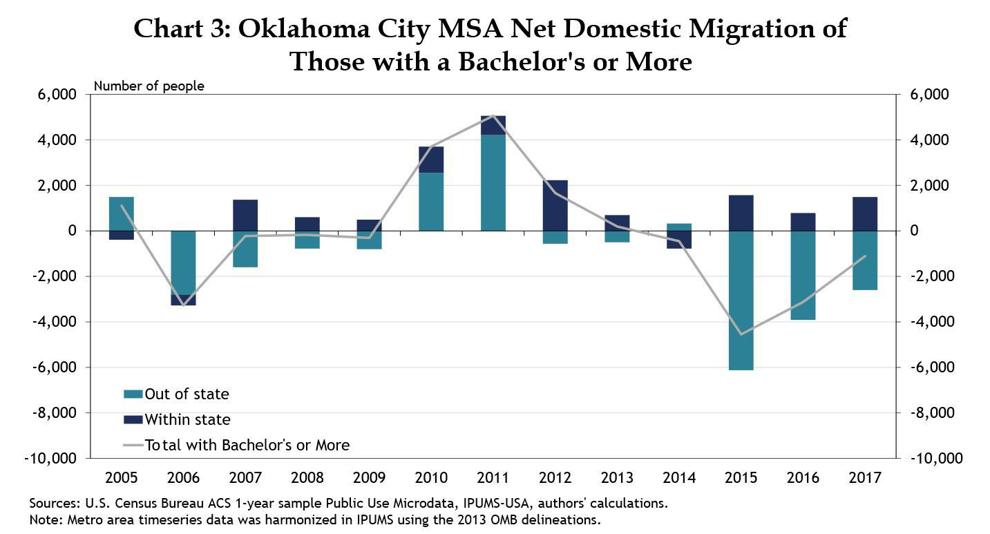 Where are they going?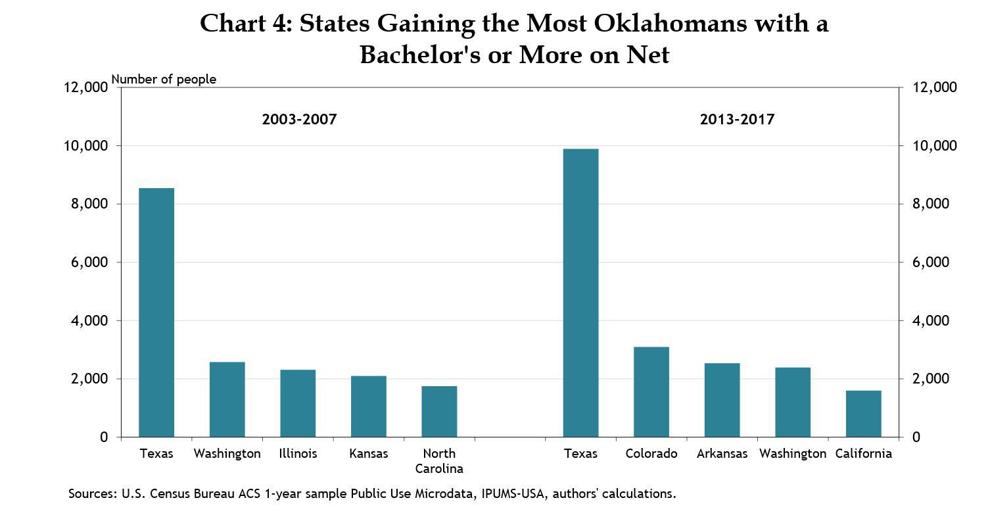 Looking at Texas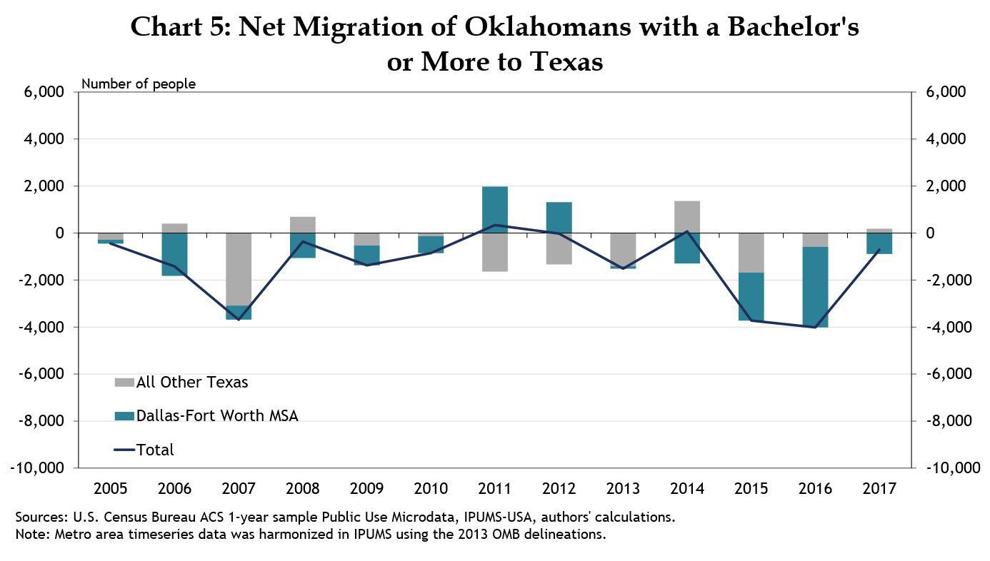 Comparison to neighbors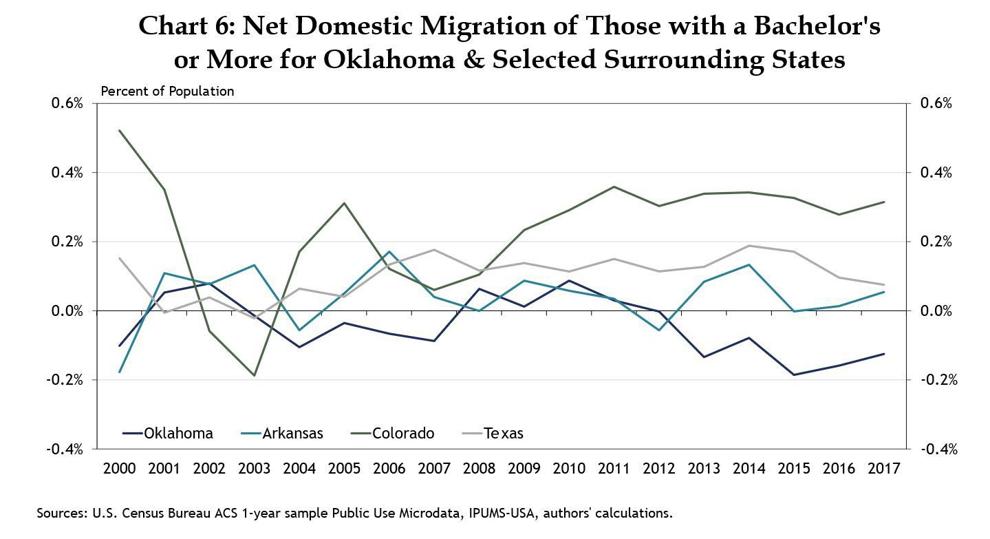 Comparison to neighbors
Bigger picture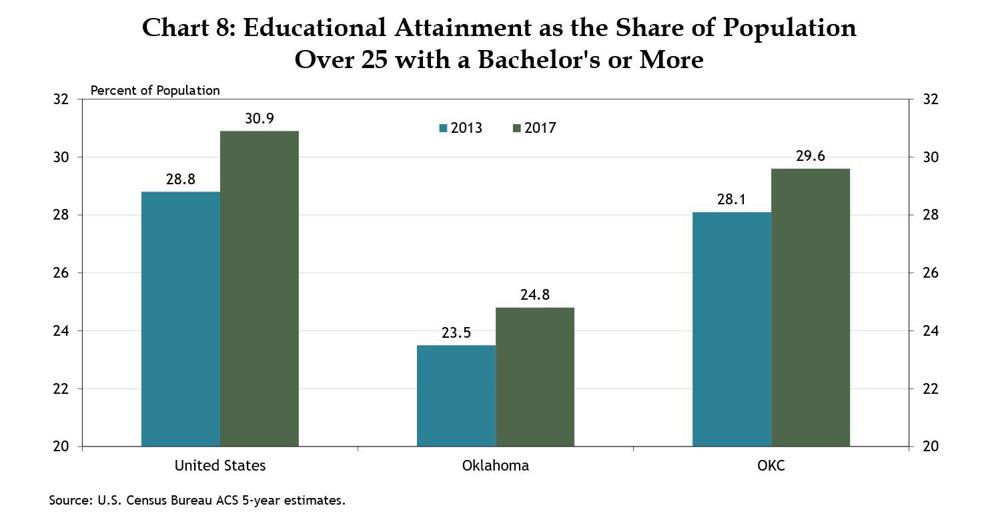 Inflow and outflow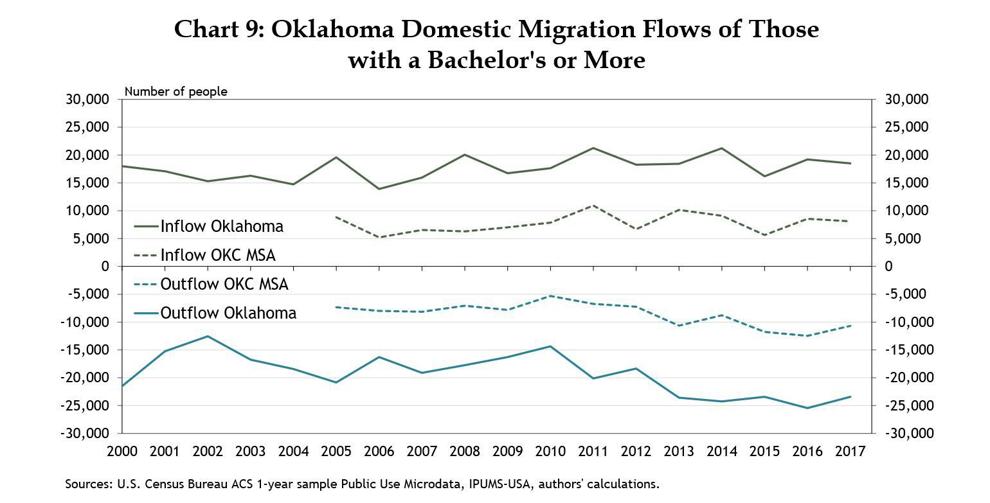 From February 2019: Gov. Kevin Stitt says Oklahoma will invest in teachers, students