About 78% of the state's population probably has immunity against COVID-19 after vaccination or natural infection — but don't take that level of protection for granted, a University of Oklahoma epidemiologist said Tuesday.
His model doesn't project an uptick in confirmed cases until late in the winter season after natural immunity wanes.
"While I think there's some encouraging news here, of course how we got here is hard," Wendelboe said. "But there is the good side that we are building population immunity."
So far 46.6% of Oklahomans are fully vaccinated, which is ranked 40th in the nation and below the U.S. at 54.7%.
Oklahoma regularly has ranked among the top 10 and even top five worst states in the nation for rates of death, hospitalization, confirmed cases and test positivity during the summer surge.
The state ranks No. 4 in COVID hospitalizations per inpatient bed and tied for fifth in positivity as of the latest federal data Monday. Confirmed cases and deaths per capita have dropped Monday to No. 24 and tied for 20th, respectively.
Wendelboe said he hopes for some relief soon for medical professionals as reported cases and hospitalizations have started to decline week over week — though deaths have still risen.
The state reported Monday an additional 144 COVID deaths from its report Friday, which drove up the seven-day average to nearly 47 deaths per day. That average is as high as the winter surge's peak in which the Oklahoma fell behind in its reporting by about 2,500 deaths, artificially lowering the death rate at the time.
'Quite mild' rise relative to delta surge
Wendelboe, the state's former lead epidemiologist, said he expects the 78% level of population immunity to begin decreasing by Thanksgiving because immunity from natural infections during earlier surges doesn't appear to last much longer than a year.
However, Wendelboe doesn't think Oklahoma will see an uptick in cases until late in the winter. The wildcard is whether a different variant swoops in like delta did to upend disease transmission models.
The mu variant is the latest variant to watch that could play that role based on some laboratory data, he said, but so far real-world data show it can't compete against the delta variant.
"As long as things continue essentially as they have been, I expect to see a slight uptick in late winter but it will be quite mild compared to what we saw starting in July," Wendelboe said.
The state's seven-day rolling average of new cases dipped to 1,834 as of Tuesday, which is 13% less than 2,114 a week before and 32% below 2,709 two weeks ago.
COVID-19 hospitalizations have followed a similar but less pronounced trend.
The three-day average was 1,327 reported Tuesday, which was 2% fewer than 1,352 a week ago and down 12% from 1,511 two weeks beforehand.
Wendelboe's remarks came during the Healthier Oklahoma Coalition's weekly COVID briefing with reporters. He said his immunity model has been consistent with what two separate national teams have found in studies up to Dec. 31 and mid-July, respectively.
COVID in youth, classrooms
The importance of Pfizer's announcement Monday that its COVID vaccine is safe and effective for children ages 5 to 11 was underscored by Dr. Donna Tyungu, a pediatric infectious disease specialist with OU Health.
Unlike in 2020, Tyungu said it's clear that classrooms in 2021 are associated with virus transmission, hot spots and outbreaks when proper mitigation strategies — such as masking — aren't used.
Children now account for more than one in five new reported cases in the U.S., she said, and nearly 30,000 children were hospitalized for COVID in August.
"The least vaccinated states ... reported the highest rates," Tyungu said.
Tyungu noted that teenagers and adolescents are hospitalized at rates lower than adults but that teens are hospitalized with COVID at three times the rate compared to influenza admissions.
She said about one-third require intensive care when hospitalized and about 5% need mechanical ventilation.
Tyungu referenced two studies published this month.
One found that the hospitalization rate was 10 times higher for teens who weren't fully vaccinated, and the other found that emergency room visits and hospitalizations for teens with COVID were three times higher in states with low vaccination coverage compared to states with high uptake of the vaccine.
What might happen this winter among juveniles regarding RSV is unknown, Tyungu said.
"We have already had a major summertime RSV season, which is highly unusual," she said. "Last year there was not really an influenza season across the world, so I would recommend everyone get their COVID-19 vaccine as well as their influenza vaccine this year."
COVID-19 information Oklahomans need to know
COVID consequences: What can unvaccinated people expect if they get infected?
Primary care physician Brad Hardy discusses post-COVID syndrome
What do pregnant women need to know?
OSU Medical Center doctor on Regeneron: 'The only effective therapy that we have for COVID-19 right now'
When can Oklahomans get a booster shot?
'Continued death rates high for some time to come' despite decreasing cases in Oklahoma
Can schools mandate masks?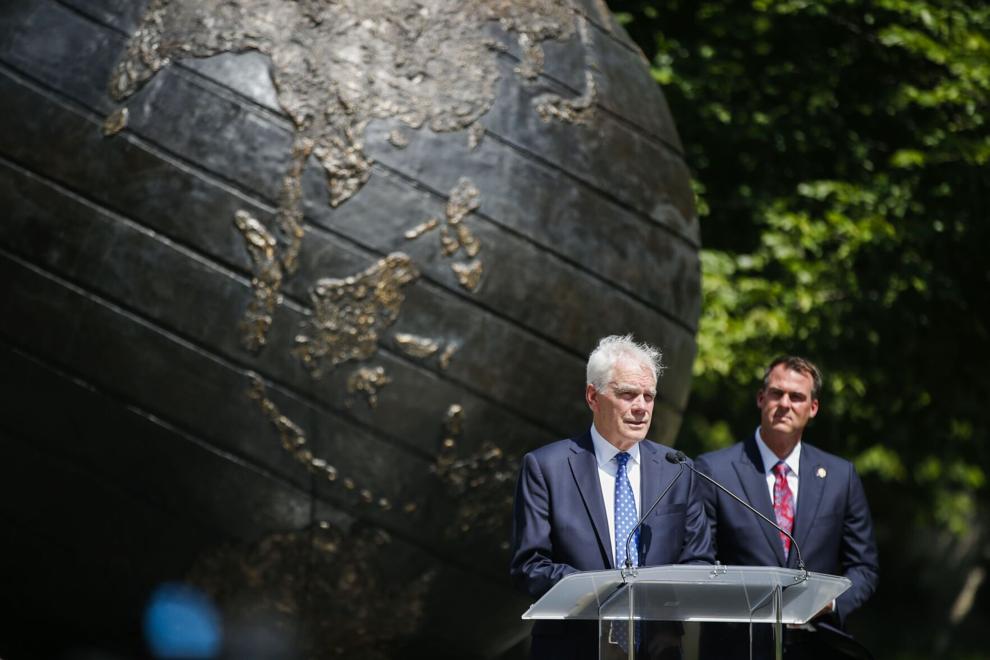 Explainer on COVID testing in Oklahoma schools funded through early-detection grant
Isolation and quarantine guidance for classroom exposures
Details on delta variant
Why aren't COVID-19 patients receiving the vaccine while hospitalized?
"Go get your shots." Unvaccinated COVID patient talks about his illness
Can unvaccinated people be immune due to a previous COVID infection?
COVID data expert: 'We're moving into a bit of an endemic situation'
How long might Oklahoma have COVID-19 'population immunity'?
Post-COVID infection expectations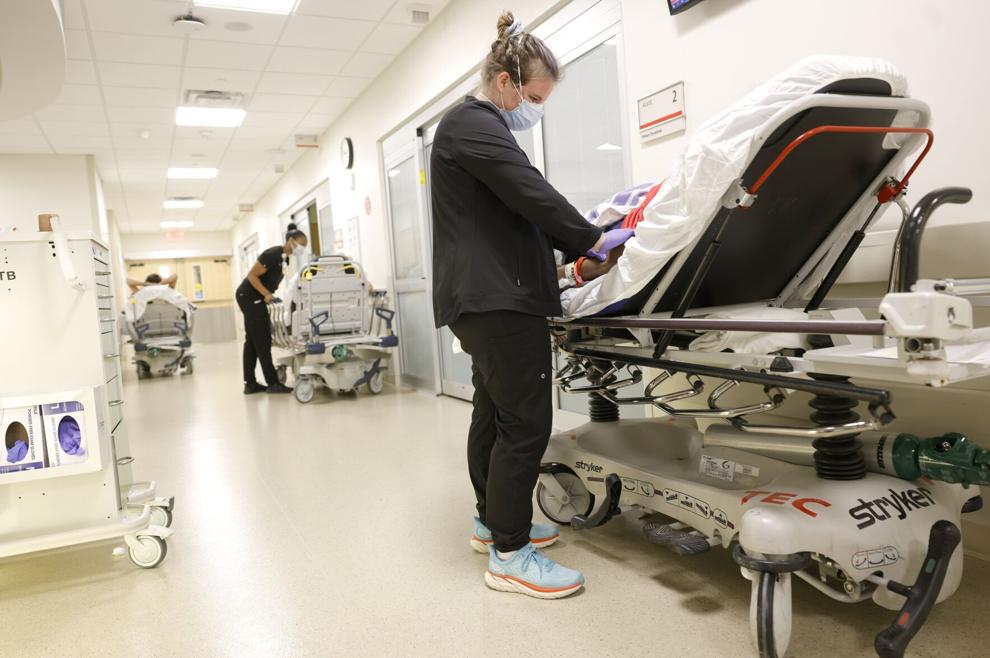 Most updated mask guidance from CDC, WHO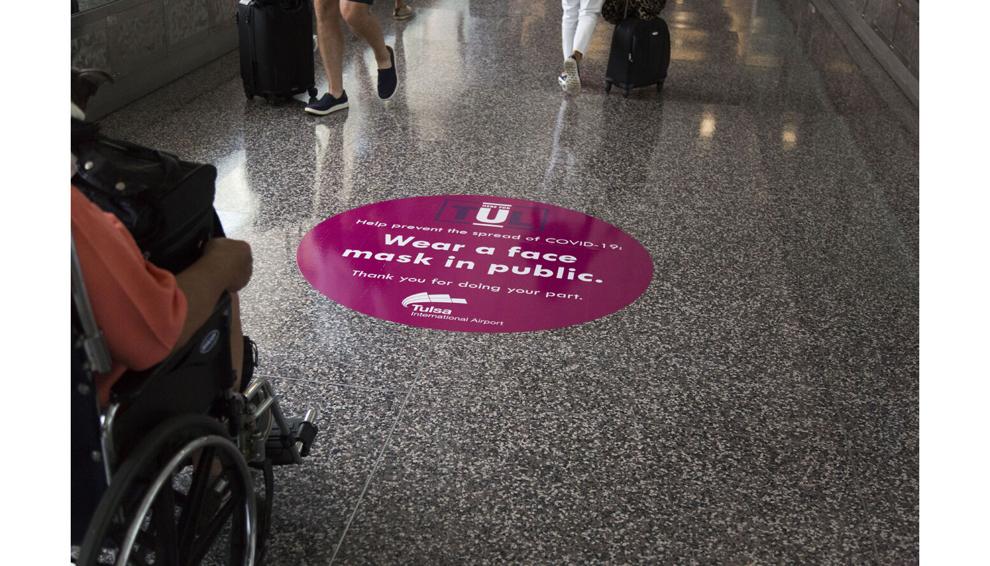 Where you can find COVID testing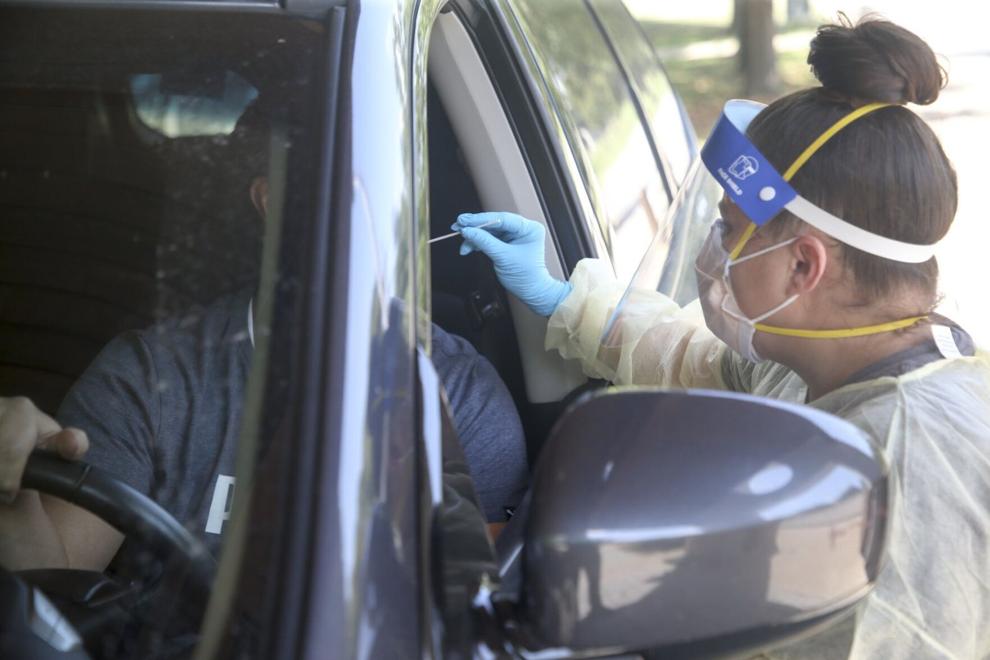 Where to find a vaccination