Somebody asked Gov. Kevin Stitt on Friday if the man he'd just appointed Oklahoma attorney general, Tulsan John O'Connor, would be more in line with Stitt's views on certain legal matters than O'Connor's predecessor, Mike Hunter, who resigned earlier this year.
Stitt didn't directly answer the question, but O'Connor did.
And he said he's in it for the long haul.
"I want to get my hands dirty, and that will take longer than 16 months," O'Connor said during a press conference at the Rotary Plaza in downtown Tulsa.
O'Connor, 66, who is filling Hunter's unexpired term, thus dispelled speculation that he is only a caretaker until the 2022 election.
"I am absolutely going to be a candidate for attorney general in 2022," he said.
Presumably, O'Connor will do so with the backing of Stitt, who often did not see eye-to-eye with Hunter, particularly in dealing with the state's tribal governments.
Stitt said he chose O'Connor because "it was so important to me to find someone who was highly competent in the law, but more importantly I was looking for someone of high moral character who will do the right things for the right reasons and never for personal gain. … We needed someone who will fight and defend what's best for all 4 million Oklahomans."
This closing comment has in the past been something of a code phrase for Stitt in referring to tribal relations, first with his fight over gaming revenue and more recently in dealing with the McGirt v. Oklahoma decision, which has drastically reconfigured the state's relationship with its largest tribal governments.
"If the question is, 'Will we oppose McGirt?' the answer is yes," O'Connor said. "If the question is, 'Will we seek the overturning by the Supreme Court of McGirt?' the answer is yes."
Still, O'Connor said he is open to working with the tribal governments.
"I have high regard for the tribes," he said. "We've all grown up with the tribes as our neighbors, and they've been good neighbors. This positive and productive relationship between the state and the tribes that's existed so long needs to be restored."
O'Connor said McGirt "upset" a "balance" and that the ruling should be more explicitly limited to major criminal cases if it is not overturned.
O'Connor's 40-year legal career has focused on business law, and he has never held or been a candidate for public office. He was nominated for a federal judgeship in 2018, but the nomination stalled because of opposition from the American Bar Association and reportedly because then-President Donald Trump favored a younger candidate.
In a letter to the Senate Judiciary Committee, the ABA said O'Connor was "not qualified in the areas of professional competence and integrity." It listed what it said were "ethical concerns," all of which O'Connor disputed.
On Friday, U.S. Sen. Jim Inhofe brushed off the ABA controversy and said, "I love the guy."
During a confirmation hearing for the judgeship, O'Connor said he considered the Roe v. Wade decision on abortion rights settled law, but Friday he indicated a desire to see it reversed.
"If a Roe versus Wade case makes it to the United States Supreme Court, then absolutely I will want to file an amicus brief in that matter," O'Connor said. "I think that we will pay the price for abortion. … Sometimes the Supreme Court gets it wrong. We all know that.
"The Supreme Court is usually right," he said. "Sometimes even they make a mistake."
O'Connor's intention to seek a full term sets up a possible all-Tulsa GOP primary with fellow Tulsa attorney Gentner Drummond, who announced his candidacy within days of Hunter's resignation.
Drummond carried 55 of the 77 counties and lost to Hunter by 271 votes out of nearly 300,000 cast in the 2018 GOP runoff election.
"While I respect his (Stitt's) authority to appoint a candidate of his choosing, my passion to serve as the next elected Attorney General remains undaunted," Drummond said in a written statement.
"I have been campaigning across the state for the past several weeks, building support and sharing my belief that Oklahoma needs a strong, independent leader who will take bold action to fight corruption, defend our liberty, and uphold the rule of law."
Featured video: Gov. Stitt's closing statement at McGirt forum draws crowd's ire
Photos: Residents voice concerns at panel discussion on McGirt Supreme Court ruling
Post-McGirt Concerns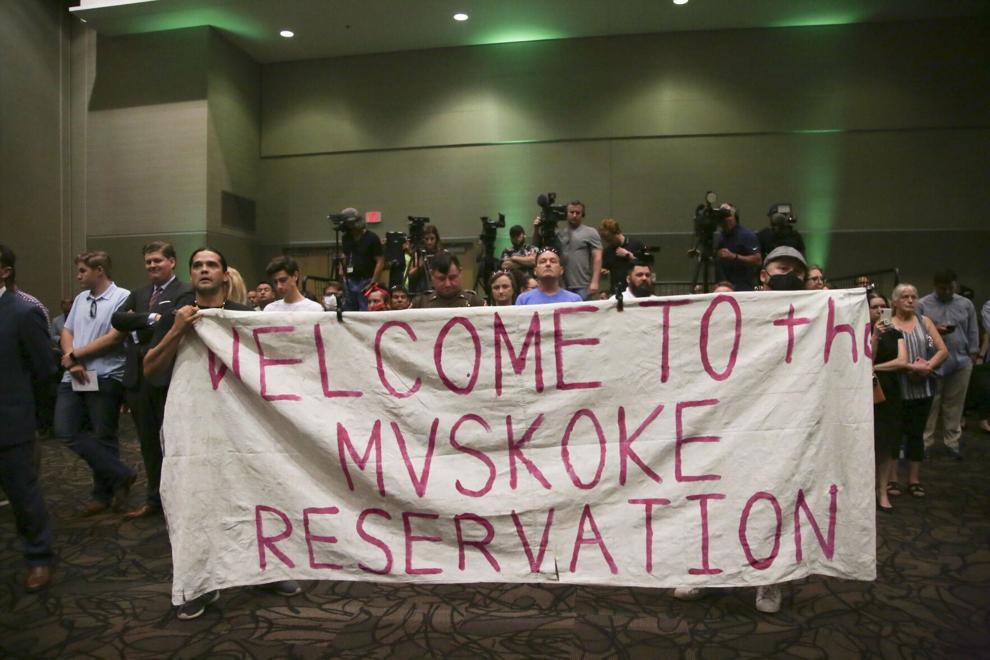 Post-McGirt Concerns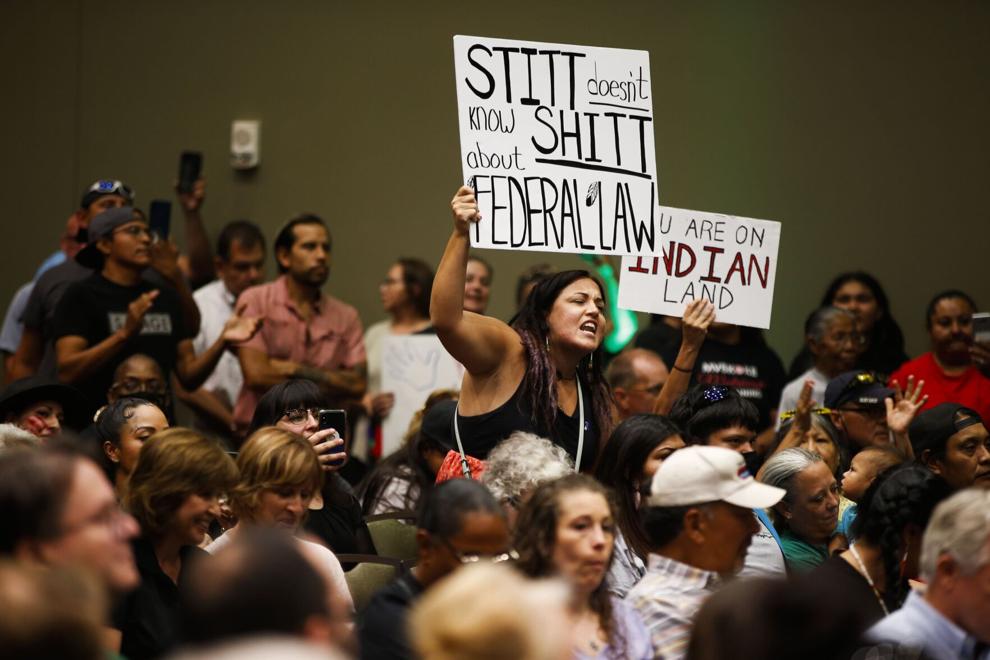 Post-McGirt Concerns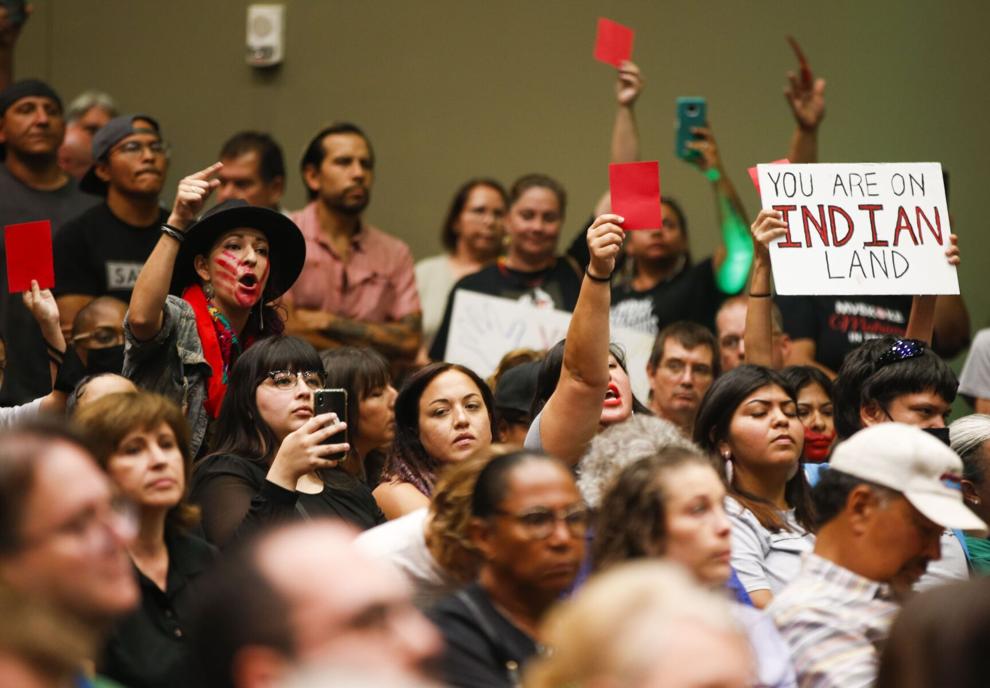 Post-McGirt Concerns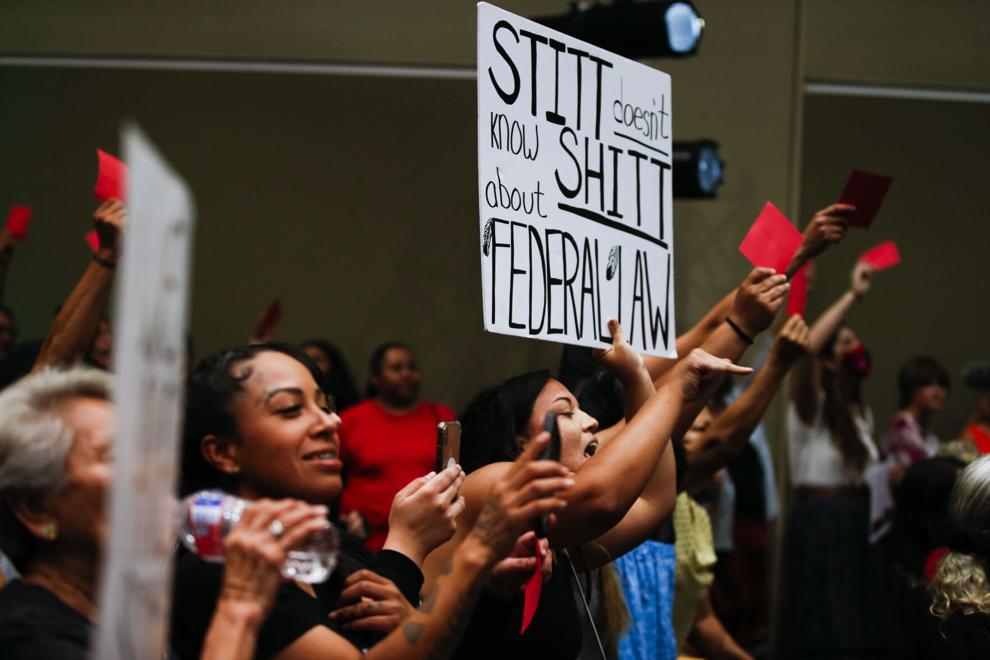 Post-McGirt Concerns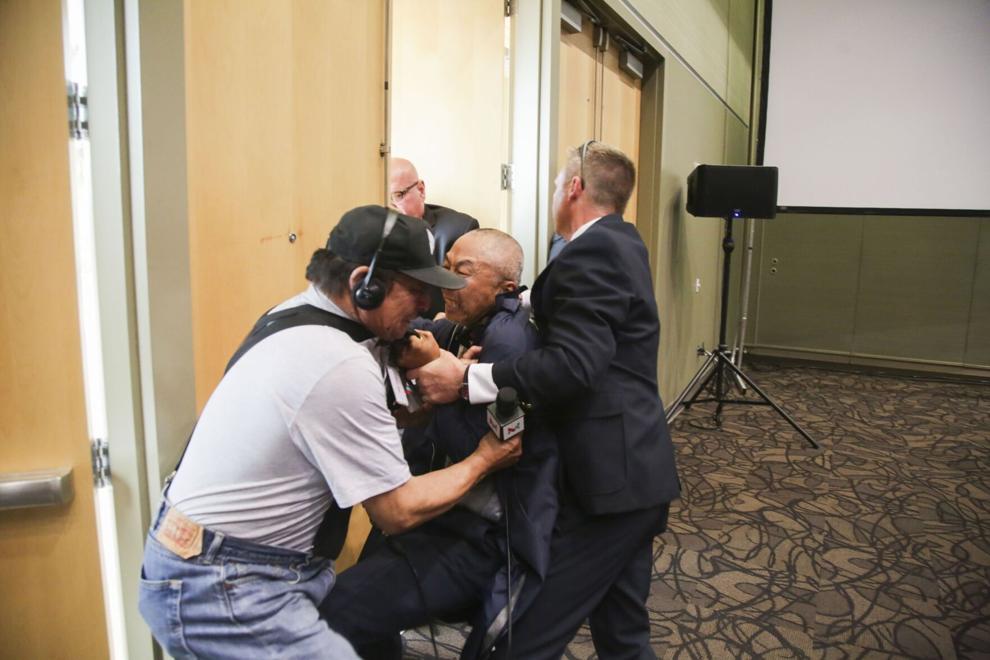 Post-McGirt Concerns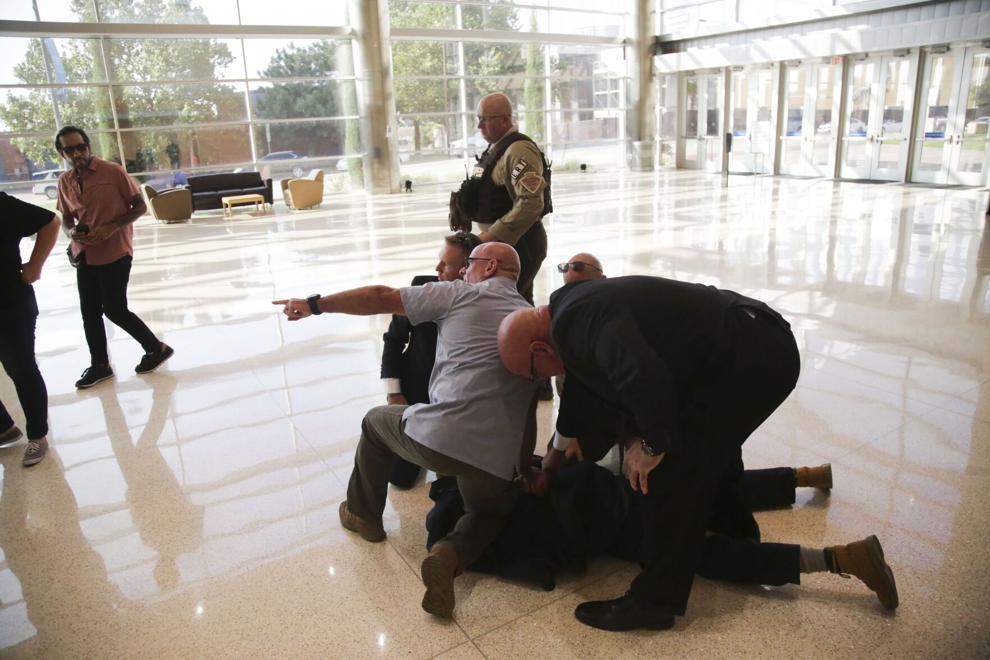 Post-McGirt Concerns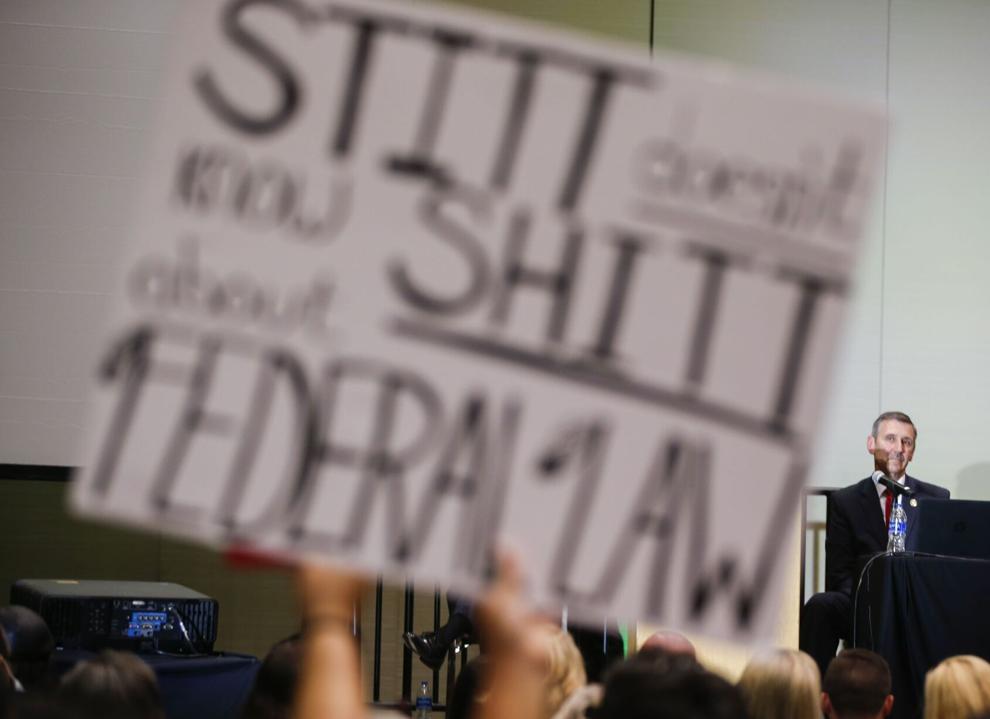 Post-McGirt Concerns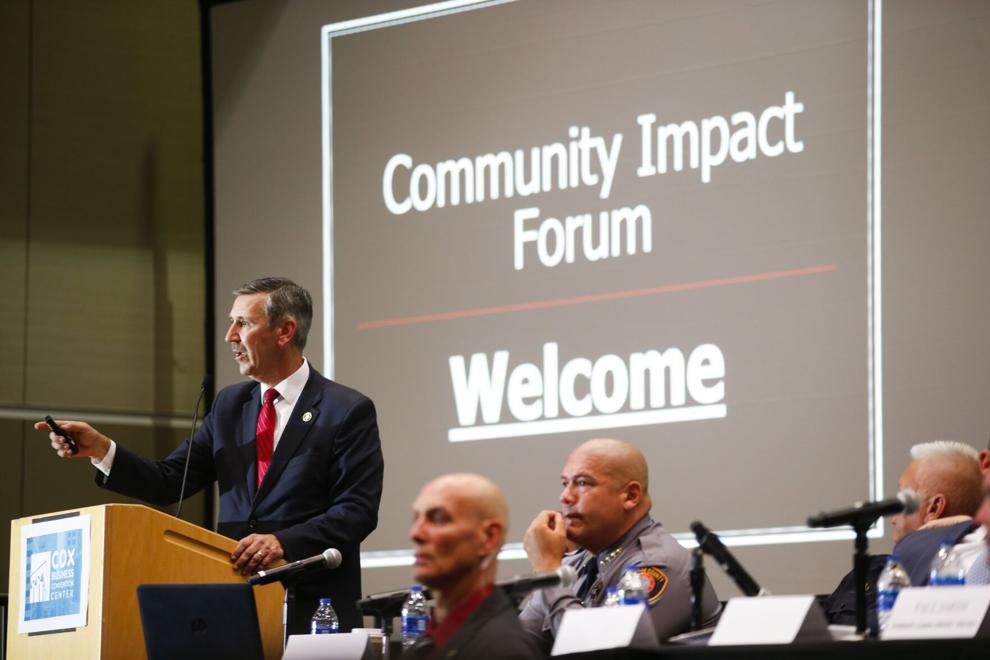 Post-McGirt Concerns
Post-McGirt Concerns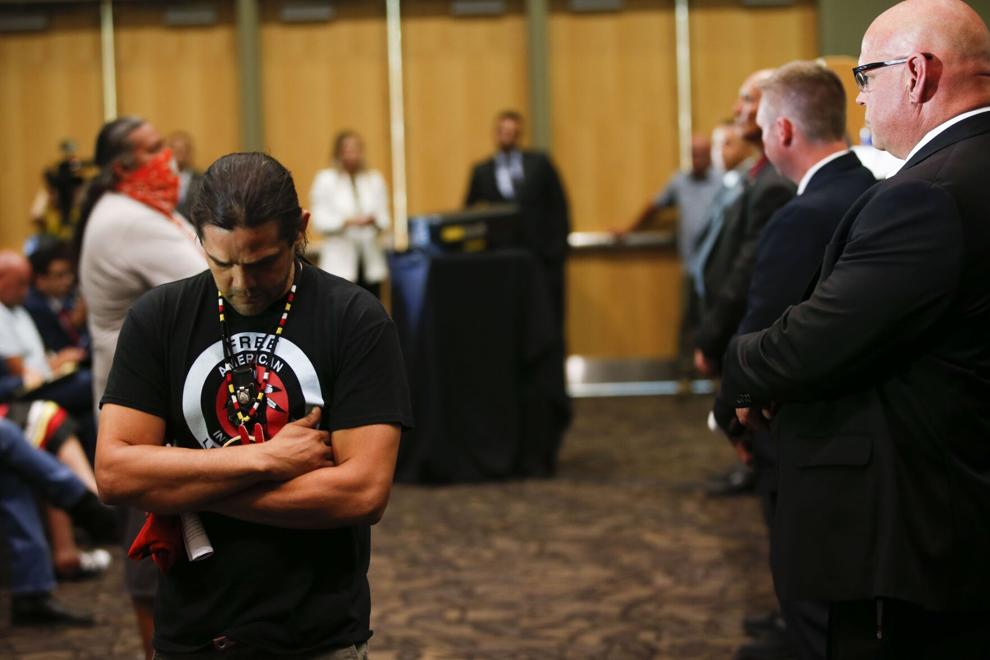 Post-McGirt Concerns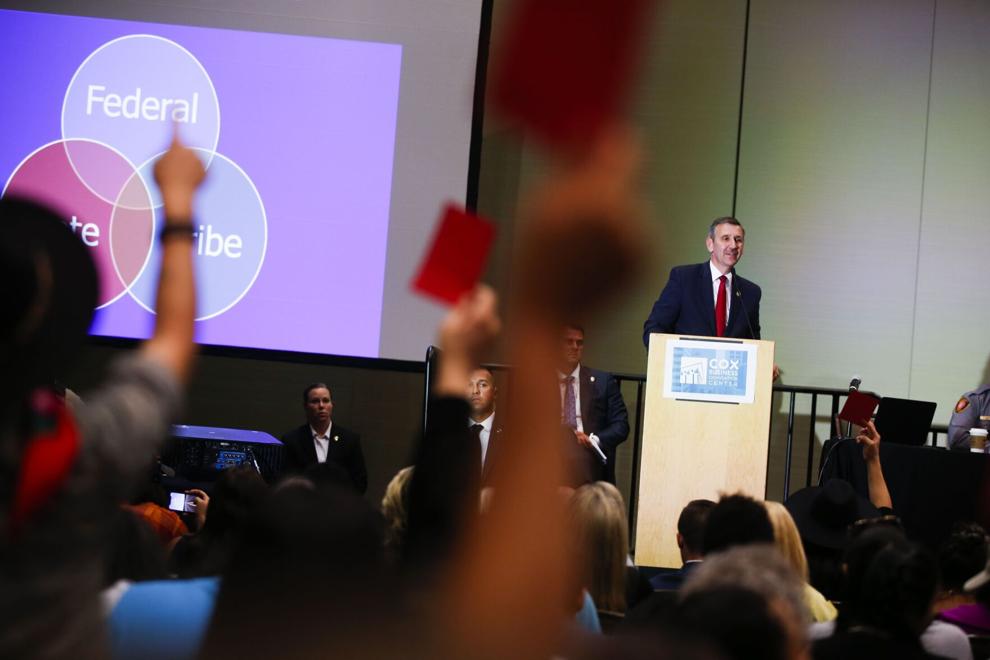 Digital Offer: $1 for six months
HIDE VERTICAL GALLERY ASSET TITLES