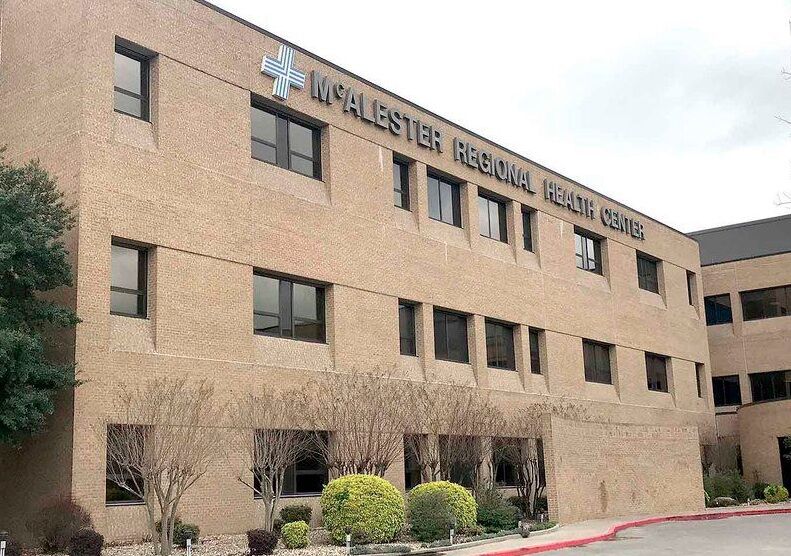 McALESTER — One mechanical ventilator remained unused Friday, but the largest hospital in southeastern Oklahoma didn't have another respiratory therapist to operate it.
Fourteen unvaccinated COVID-19 patients had maxed out McAlester Regional Health Center's intensive-care capacity. Another nine COVID patients were on the general medical floor.
Chief Administrative Officer Shawn Howard concluded an interview with the Tulsa World on Friday morning only 10 minutes before he faced one of his worst fears in the pandemic: a meeting to decide who gets the potentially life-saving ventilators if one or more of those nine patients deteriorated.
A grim calculus arose because ICUs are full all over the place. It's "very probable" that at least one person would worsen enough to need ventilation, he said.
"We are at the point where we are going to decide which patient gets the vent and which patient doesn't," Howard said.
"There's no dramatics in that comment. That is the sincerest truth. I'm in a situation that I never hoped for in health care."
The hospital has an ethics committee and an algorithm. And prayers.
The status quo persisted through Friday afternoon. By Saturday morning, five of the 14 ventilated people had died.
So the hospital's medical scoring system to determine which patients qualify most for care in a mass casualty scenario without enough resources to go around didn't have to be put into action. But the crisis is far from over.
"We are here to care for our community; we shouldn't be put in a position where we have to differentiate which one of those community members that is," Howard said. "It's extremely difficult."
McAlester Regional has been on divert status for some two weeks, still with multiple ambulances on any given day parked outside with patients in need of emergency care. Five occupied ambulances there at one time Thursday, and patients might wait 45 minutes or hours to be seen inside.
Howard said the hospital's largest problem has been trying to transfer patients not infected with COVID who need higher levels of or specialized care.
His hospital has shipped patients as far as Denver. He has peers who have sent them as far as Las Vegas and Idaho.
As a regional hospital in southeastern Oklahoma, Howard said McAlester used to receive a transfer call about every hour. Now it's one about every five minutes.
"(Hospitals are) shipping (patients) all over the country just trying to find capacity and people that can take care of them," Howard said. "As big as our nation is, it has become very, very small as far as communication because everyone is really helping everyone else out."
State Health Commissioner Lance Frye on Thursday said he knows hospitals are stressed but that state officials believe there is still capacity in Oklahoma.
After a four-month hiatus, the state began releasing hospital capacity data last week only days after four Oklahoma City-area hospital systems jointly began reporting publicly that they have no ICU beds available. Frye said the state's reports — which show ICU availability in Oklahoma County and elsewhere — are based on what hospitals submit to the federal government and for unknown reasons appear different from what hospitals have told journalists.
Patti Davis, president of the Oklahoma Hospital Association, said Friday that out-of-state transfers continue and that an inordinate number of patients are holding in emergency rooms waiting for beds — especially ICU beds — to become available.
There are capacity issue as long as both of those things are happening, Davis said, whether or not the numbers match.
"The fact of the matter is as soon as a patient discharges there's another patient waiting to go into that bed in the ICU," Davis said. "It is so fluid across the state for hospitals that that's just the reality of the situation."
There were 1,589 COVID-19 patients in Oklahoma hospitals Friday, according to the state's recent three-day average. Intensive-care units held 447 of them — nearly a third — as they hover at this surge's peak and not too far from the single-day high 505 reported in late December.
The record for overall COVID patients, also set in late December, is 1,995.
The Oklahoma Hospital Association has found that hospitals now have about 200 fewer staffed beds than they did last winter and that people who shied away from hospitals in the prior surge have returned to increase patient loads.
Public misconceptions
Howard has two public misconceptions to clear up.
First, health care workers treat each patient the same, whether the person is vaccinated or unvaccinated. And vaccination status isn't part of the equation to determine who gets a ventilator when there aren't enough to go around, Howard said.
He noted that only one of the 23 COVID-19 patients hospitalized is vaccinated. And that person isn't on a ventilator.
"It is clearly showing that vaccinated people are doing a lot better when found with COVID than nonvaccinated people," Howard said. "We've been putting that information out there, and it has been construed that we would treat them different.
"That couldn't be further from the truth."
Secondly, hospital capacity struggles boil down to lack of staff, not lack of beds.
Prior to the pandemic, Howard said six days was the average length of stay at McAlester Regional. Now it's 20 days, which burdens capacity.
Additionally, a nurse can handle four to five patients. But a COVID patient who is placed on a ventilator is assigned a nurse full-time, taking that employee away from helping three or four other patients, he said.
Howard said nurses are working double shifts as the hospital hustles to fill voids caused by COVID — nurses taking retirements or seeking lucrative contracts elsewhere as states and hospitals compete for temporary help.
"I usually come in at the same time that the nurses from the night shift are leaving, and I wish I could just stand at the front door and hug every single one of them as they leave because they're tired," Howard said. "They're extremely tired."
Howard reflected on how health care workers used to be revered. Now a segment of society ignores or trivializes their expert advice — specifically COVID-19 vaccinations.
He said a neighbor recently told him his biggest fear of the vaccine is a potential blood clot — a rare event with the Johnson & Johnson vaccine, according to the CDC.
"I said, 'Buddy, we can treat your blood clot in about 15 minutes in the ER and you get to go home," Howard said. "I can't promise you that after you've been on a vent for 20 days.
"We don't have a lot of the vent patients going home."
Howard said people aren't thinking in the proper context. Emergencies occur outside of COVID, too.
A child came to the emergency room a couple of weeks ago, and workers struggled to find the youngster care to check for a broken arm because the hospital was full.
Perhaps you aren't in great shape and are at risk for a heart attack. Maybe Grandma falls and breaks her hip.
"It doesn't come to realization until you figure out you have nowhere to go," Howard said. "You can't even bypass your local hospital anymore and go to a tertiary hospital in Tulsa or Oklahoma City, because they're full, too."
Featured video: COVID data expert: 'We're moving into a bit of an endemic situation'
COVID-19 information Oklahomans need to know
When can children get vaccinated?
COVID consequences: What can unvaccinated people expect if they get infected?
Primary care physician Brad Hardy discusses post-COVID syndrome
What do pregnant women need to know?
OSU Medical Center doctor on Regeneron: 'The only effective therapy that we have for COVID-19 right now'
When can Oklahomans get a booster shot?
'Continued death rates high for some time to come' despite decreasing cases in Oklahoma
Can schools mandate masks?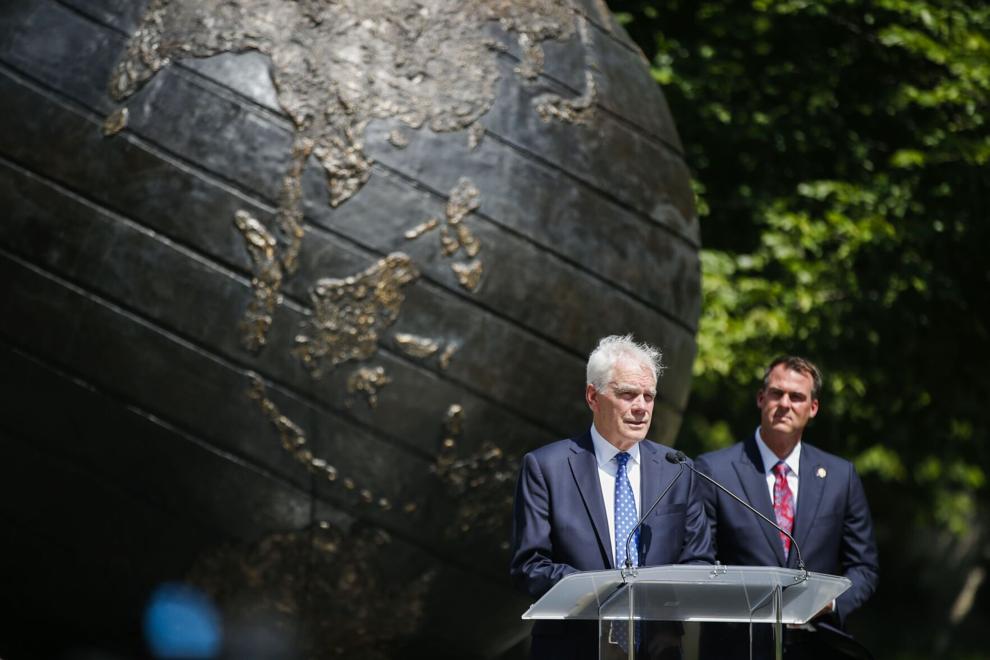 Explainer on COVID testing in Oklahoma schools funded through early-detection grant
Isolation and quarantine guidance for classroom exposures
Details on delta variant
Why aren't COVID-19 patients receiving the vaccine while hospitalized?
"Go get your shots." Unvaccinated COVID patient talks about his illness
Can unvaccinated people be immune due to a previous COVID infection?
COVID data expert: 'We're moving into a bit of an endemic situation'
How long might Oklahoma have COVID-19 'population immunity'?
Post-COVID infection expectations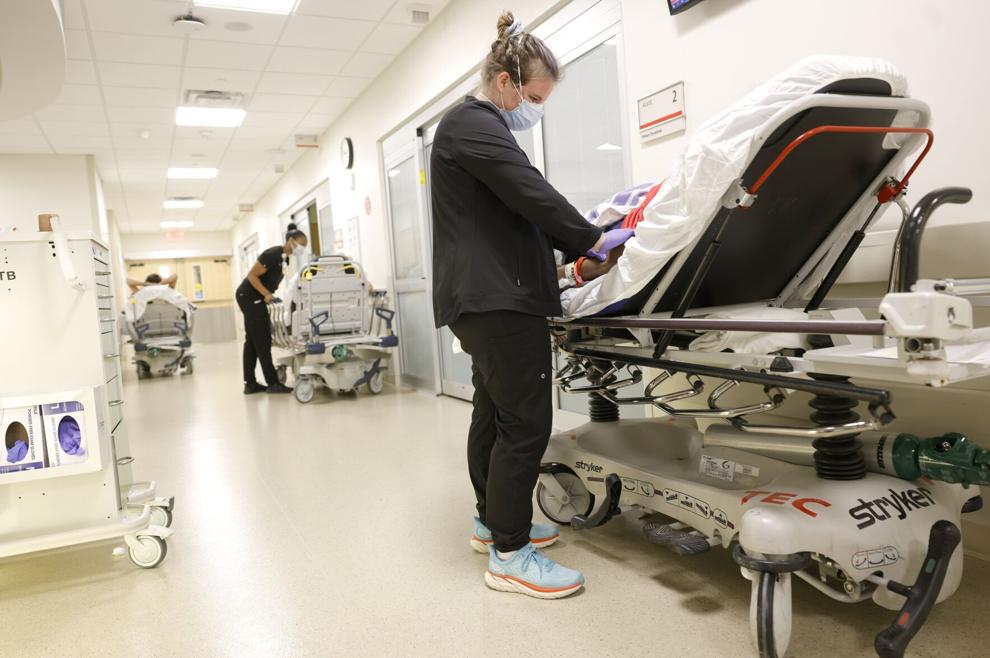 Most updated mask guidance from CDC, WHO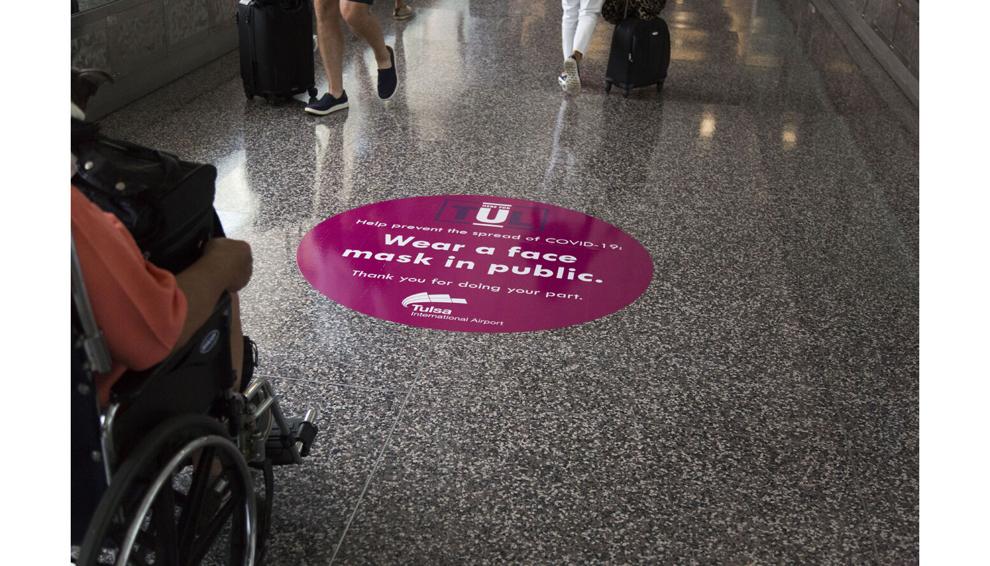 Where you can find COVID testing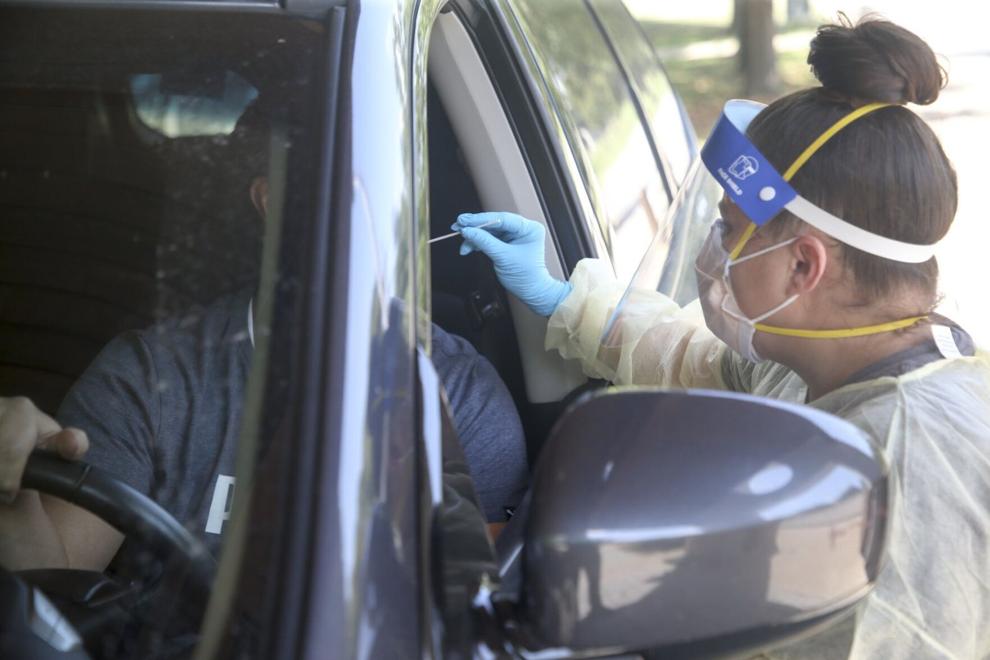 Where to find a vaccination
$5 for 5 months