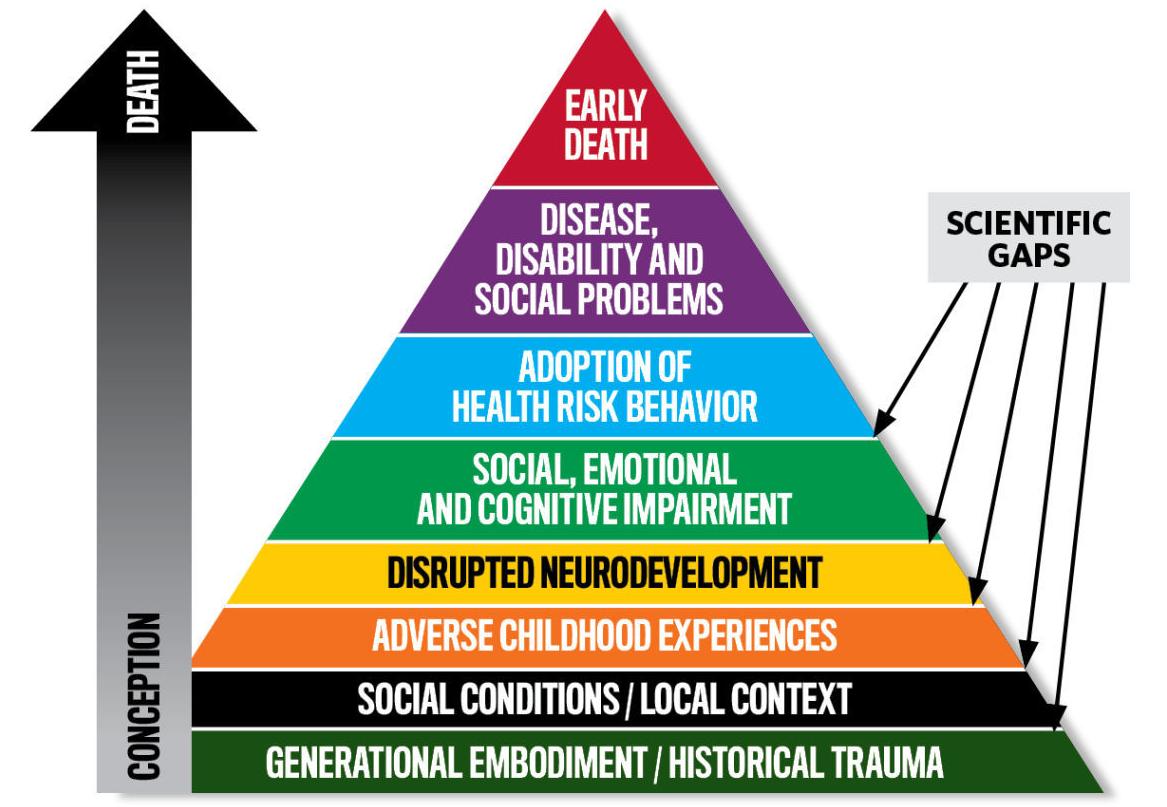 The Task Force on Trauma-Informed Care has identified three critical gaps in services in Oklahoma: rural communities, poverty-stricken residents and foster care.
The final report that will recommend a comprehensive strategy is due by Nov. 1, 2020, with the task force to disband a year later.
"Ultimately, we believe the important coordination efforts of this task force must continue after our mandate has expired," the report states. "Resources should be deployed to support a dedicated team of public administrators with the skills necessary to gather and share information about trauma-informed care, encourage interagency coordination, and promote greater efficiency in the establishment of trauma-informed practices."
Science has found ACEs to be strong predictors of cognitive, behavioral and physical health, and mental wellness problems. They include household dysfunction, neglect, abuse, poverty, crime, substance abuse and mental illness.
The report states that for many residents who live outside of Cleveland, Tulsa and Oklahoma counties, access to trauma-informed resources is less reliable and limited by transportation and distance.
Compounding the issue, the report notes about 15% of the state lives in poverty, according to estimates from the U.S. Census Bureau. So, about 615,000 Oklahomans likely have resource restrictions.
"Importantly, the (National Child Traumatic Stress Network) notes that maladaptive parenting practices can be associated with the stress of urban poverty," according to the report. "Factors such as warmth, effectiveness, and understanding of needs are diminished while factors such as use of corporal punishment, harsh discipline, neglect, and reactive parenting are increased."
From 2010 to 2012, the state participated in NCTSN efforts to use best practices in trauma-informed care to improve children's placement stability.
Participating agencies learned that the demand for trauma-informed services grew as awareness spread, but services didn't follow suit. So wait lists and frustration ensued. The agencies also identified trauma in parents as one of the "most significant unmet needs" and were unable to provide support for them.
"Leading to their placement, children in the foster care system have been subjected to trauma and oftentimes are faced with potential traumatic experiences while in placement," the report states. "Foster care and child welfare, as a whole, are an integral facet in the road to a trauma informed system."
The task force took a self-reported sampling of more than 50 organizations in the state for what sort of trauma-informed services they offer. That included four communities in Oklahoma that have banded together to form local trauma-informed networks.
The group also heard presentations from experts involved in other state's efforts to develop better care around trauma. It noted there aren't any formal recommendations yet on coordination activities.
"What has been lacking is a statewide systematic and intentional approach to create opportunities for recovery from trauma and foster resilience in all corners of the state, particularly in rural and difficult to reach communities," according to the report.
Corey Jones 918-581-8359
Twitter: @JonesingToWrite