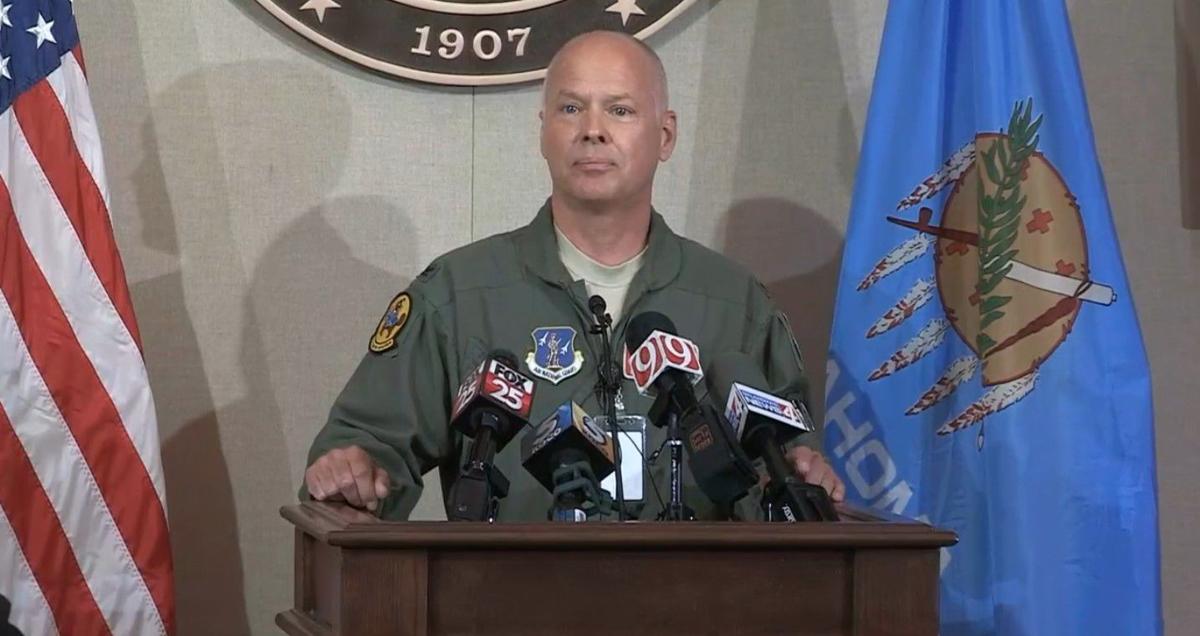 OKLAHOMA CITY — Gov. Kevin Stitt on Friday tapped Dr. Lance Frye of Tulsa to serve as interim health commissioner.
The action comes after Gary Cox failed to get a confirmation hearing in the Senate. Cox did not meet the statutory requirements for the job.
Cox holds a law degree and spent 40 years in the public health field, leading both the Tulsa and Oklahoma City health departments before Stitt tapped him eight months ago to run the Oklahoma State Department of Health.
Frye, 57, is the interim department chair, residency program director and professor of obstetrics and gynecology at Oklahoma State University Center for Health Sciences and State Air Surgeon for the Oklahoma Air National Guard.
"We have found an incredible choice to be our next leader at the State Department of Health," Stitt said. "And I am confident our State Department of Health will be in great hands."
Frye deployed in support of Operation Enduring Freedom, Operation Iraqi Freedom and served as a flight surgeon on a combat search and rescue team in the highest threat environments in Afghanistan, Stitt said.
Frye has played a key role in Stitt's administration during the COVID-19 pandemic and has been working at the Oklahoma State Department of Health on the hospital surge plan, Stitt said.
"It is an honor to serve our state at such a critical time in history," Frye said.
Frye, who is originally from Lindsay, said he will likely have to maintain dual residences in Tulsa and the Oklahoma City area.
Frye received his medical degree in 1993 from Loma Linda University School of Medicine in California.
Frye entered the U.S. Air Force in 2005. He entered active duty Air Force as a flight surgeon at Nellis Air Force Base in Nevada before going into the Air National Guard and moving Tulsa in 2010.
Stitt said Frye will be the interim commissioner until next year and then he will be put before the Senate for consideration of confirmation.
Stitt said Frye meets the statutory educational requirements for confirmation.
---
Barbara Hoberock
405-528-2465
barbara.hoberock
@tulsaworld.com
Twitter:
@bhoberock
Be the first to know
Get local news delivered to your inbox!