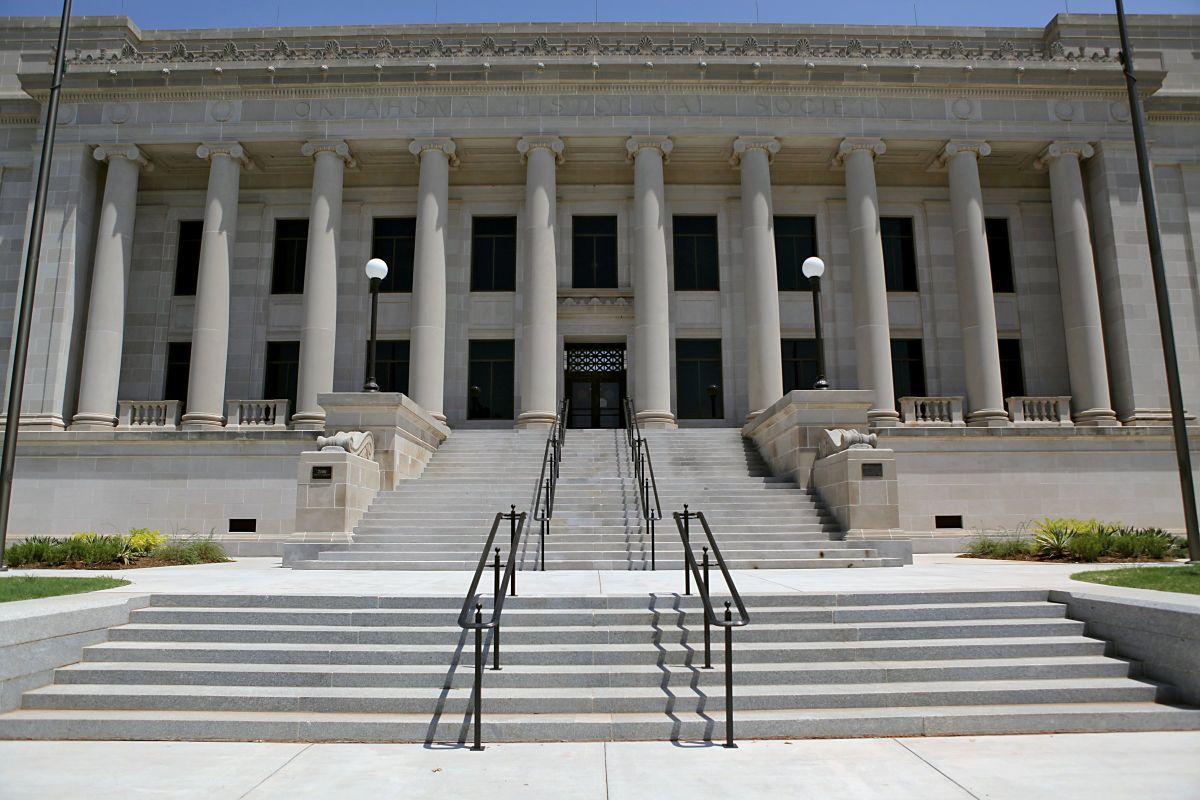 OKLAHOMA CITY — Gov. Kevin Stitt on Thursday signed a measure that reorganizes the Oklahoma Supreme Court and Court of Criminal Appeals.
He called it judicial reform and vowed that additional measures would be forthcoming.
House Bill 2366 redraws the judicial boundaries of the state's high court.
Instead of being based on counties, five of the nine districts would be based on the five congressional districts. The remaining four would be at large.
The measure also redraws the five districts for the Court of Criminal Appeals, making them follow congressional districts rather than being based on counties.
"This is a big day for Oklahoma," Stitt said. "Judicial reform is something that they have been trying for a long time. And, I believe Oklahomans elected me to come reform all of state government, to think about things differently, to do things differently and not just do things the same way they have been done since 1907 or 1960."
He said the measure will give rural Oklahoma residents more of a chance to serve on the court.
Sen. Julie Daniels, R-Bartlesville, is the Senate author of the measure. She said it would expand the pool of applicants for the posts and give more people the opportunity to serve.
House Majority Floor Leader Jon Echols, R-Oklahoma City, said the measure was years in the making, adding that it was just the beginning of judicial reform.
Stitt was asked about a recent Oklahoma Supreme Court case which tossed out the legislatively imposed cap of $350,000 for damages for pain and suffering, called noneconomic damages. The Oklahoma Supreme Court said it was an unconstitutional special law.
The legislation was part of a tort reform effort that was successfully challenged in court.
"I don't like it," Stitt said of the ruling in response to a question, adding that he questioned the timing of the ruling.
House Bill 2366 passed the Senate on April 17. The ruling was issued on Tuesday.
Stitt said the timing of the ruling was a "head scratcher."
Senate Minority Floor Leader Kay Floyd, D-Oklahoma City, opposed House Bill 2366, saying lawmakers should wait until after the results of the 2020 census to rework judicial boundaries.
Various courts have tossed out numerous pieces of legislation that were passed by lawmakers who were aware the measures would be challenged in court and the state would lose, she said.
"I've got a list of 24 cases that span from about 2008 to 2014 of cases that were overturned by the courts, and it wasn't just the Oklahoma Supreme Court," Floyd said. "It was district courts in Oklahoma. It was the Tenth Circuit (federal appeals court in Denver). We had two cases end up in the United States Supreme Court. So this isn't just the Supreme Court of Oklahoma trying to punish the Legislature."