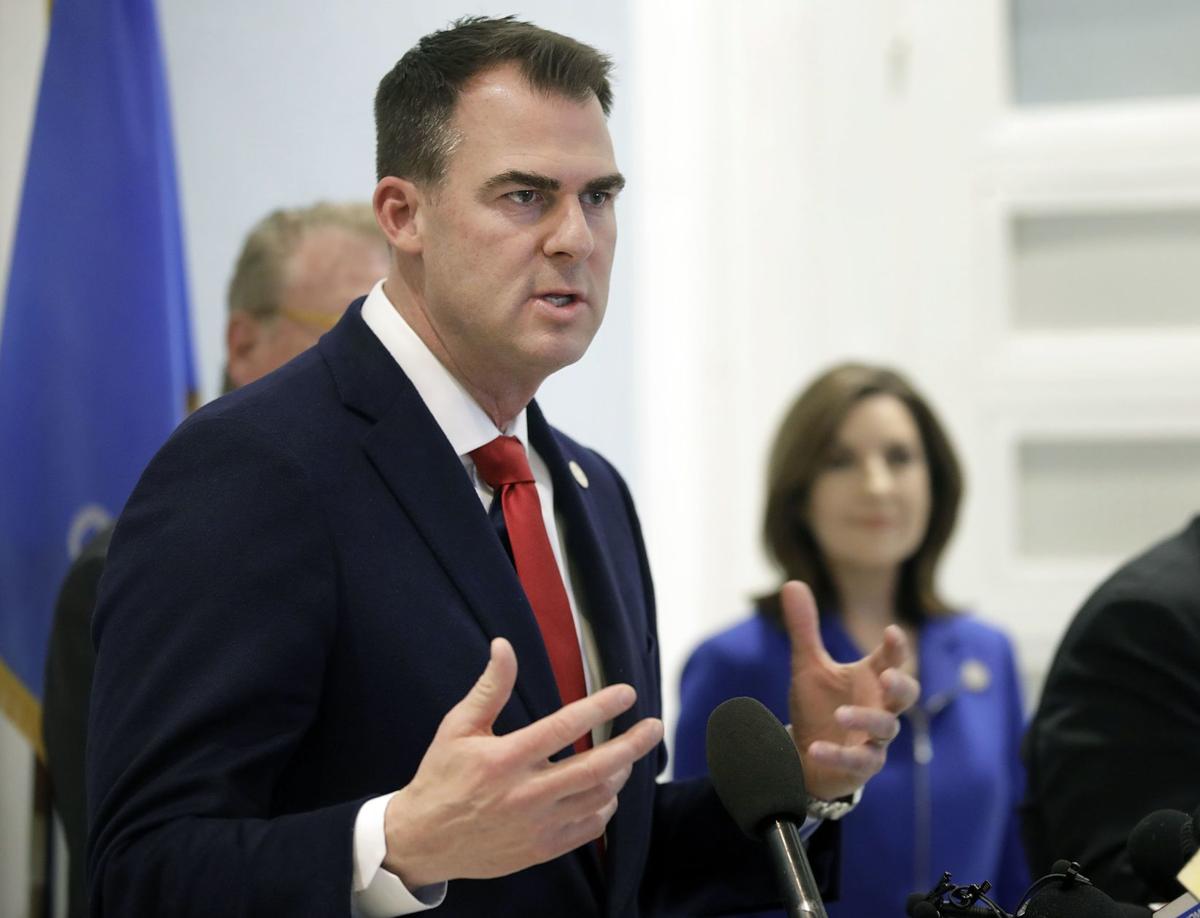 OKLAHOMA CITY — As the number of confirmed COVID-19 cases rise and some states are implementing stringent rules, Gov. Kevin Stitt on Friday said he has no plans to tell local governments to put restrictions on businesses.
"I don't think that is the government's job," Stitt said.
Some mayors have already asked certain types of businesses to close or put restrictions on them.
Stitt said he wants citizens to follow guidelines by the Centers for Disease Control and Prevention, which recommends gatherings of 10 or fewer people.
"It is not my intention at all to close down businesses across the state," Stitt said. "Every mayor may be making some different decisions on their towns and their municipalities, but statewide, I have no intention of doing that."
He said businesses have been doing a great job following CDC guidelines.
"It is going to be a little different for the next 15 days or maybe the next 30 days," Stitt said. "Things are changing very, very rapidly."
He said some businesses are moving cubicles further apart, while others are letting employees work from home.
Some banks and jewelry stores are asking that customers make an appointment, Stitt said.
Meanwhile, restaurants are offering curbside pickup.
In addition, some grocery stores have implemented policies to let the most vulnerable shop at certain hours when the store is the cleanest, he said.
"Everybody is just being very innovative," Stitt said. "We have got to continue to go to the grocery store, but let's do it safely. Let's figure out ways to do this with separation and to flatten the curve."
Stitt is serving his second year in office after having no prior government experience. He founded and ran a mortgage company prior to being elected governor.
"Obviously, as the CEO of a fairly good-sized company with 1,400 employees, you are always making decisions," Stitt said. "Obviously, we are in uncharted territory with this issue, but you do have to make the decisions for the betterment of all your employees."
He said the current situation is a bit different because there are 4 million Oklahomans and there are life and death situations.
"I feel prepared for it," Stitt said.
He said he has people working on a business continuity and readiness plan.
"Even after we are past this, what is phase II?" he said. "How do we rebuild our economy when we get past this? I have got people working on that now.
"So, we are going to get through this. We are prepared. I have great advisers around me and a great team. I can't do it by myself and Oklahomans are just doing an awesome job of following the CDC guidelines."
---
Gallery: How are world governments handling the coronavirus pandemic?
Barbara Hoberock
405-528-2465
barbara.hoberock
@tulsaworld.com
Twitter:
@bhoberock