After a four-month hiatus, the state began releasing hospital capacity data this week that seemingly conflicts with what several hospitals and physicians have publicly conveyed about being maxed out of intensive-care beds.
State Health Commissioner Lance Frye on Thursday afternoon acknowledged that the state had hospital capacity data despite not making it public again until Monday. Three days earlier, Oklahoma City-area hospital systems had banded together "to provide transparency" by publishing their own point-in-time capacity data — with bleak snapshots so far.
In each of their three updates since Aug. 27, INTEGRIS Health, Mercy and SSM Health St. Anthony reported having zero ICU beds available. OU Health each time has reported no more available beds for COVID patients.
The state's point-in-time reports this week have listed anywhere from 19 to 34 available staffed ICU beds in Oklahoma County. The hospital region surrounding Oklahoma County had two to six open ICU beds.
Frye said the state is releasing what hospitals report to the federal government but that there appears to be a "disconnect internally" between that data and what hospitals have told journalists. He said he isn't trying to say hospitals are inaccurate — bed capacity can change by the hour — but it isn't under the state's purview to figure out any discrepancies.
"Which one is a more accurate picture? I don't know," Frye said.
The state has reported anywhere from 57 to 97 available staffed ICU beds this week across Oklahoma. He said the southeastern region hasn't reported recently so its hospital data hasn't been included in some reports released by the state.
Frye said he knows hospitals are stressed and that he isn't suggesting that hospitals "aren't feeling exactly what they are," but the state has a different view.
"We feel like we have capacity in our state," Frye said.
The Oklahoma Hospital Association has noted its survey found about 200 fewer staffed beds in Oklahoma now than in December, with hospitals reporting much higher patient loads for normal hospital care than in the winter.
OHA President Patti Davis said Tuesday that hospitals are trying to reserve beds for the "sickest of the sick" but are at capacity.
Patients are being transferred out of state for beds as ICU availability is "very tight," Davis said, with a bed that might open and then be filled five minutes later. She noted increasing concerns with how many patients must wait in emergency rooms for an ICU bed to open.
'Overflow tents' in Stillwater
Oklahoma City hospitals aren't alone in reporting maxed capacity.
Stillwater Mayor Will Joyce declared an emergency Thursday through which that city will construct "overflow tents" outside Stillwater Medical Center's Emergency Department and the Oklahoma State Department of Health is deploying the Medical Reserve Corps to assist at the hospital.
Staffed ICU and medical bed capacities there are full, with additional patients being held in the Emergency Room until a bed opens up, according to a city media release. The Oklahoma State Department of Health is deploying Medical Reserve Corp volunteers to provide extra nurses, paramedics, respiratory therapists and medical assistants through the weekend at a minimum.
The release offers a warning that individuals who need to be admitted might be transferred to nearby hospitals or out of state.
Stillwater Medical Center is in the state's northeast hospital region, which has reported zero to two ICU beds available at points this week.
The northwest and southeast hospital regions also have reported no ICU bed availability during the week.
Statewide, COVID-19 patients in ICUs are still peaking amid the ongoing surge as they hit 448 Thursday in a three-day average, only 54 shy of the single-day record 505 in late December.
Overall COVID hospitalizations in Oklahoma are at 1,581, not far from their recent high of 1,607 last week.
COVID-19 hospitalizations in Tulsa County have declined to a three-day average of 432 inpatients after a record 504 reported Aug. 23. COVID ICU patients in Tulsa County have dipped to 139 from the record 154 reported Aug. 24.
In recent days, Oklahoma County's COVID hospitalizations have rapidly risen from the 300s to more than 400, with its ICUs housing nearly 120 COVID patients.
Three hospital systems in Tulsa County have also started releasing their own COVID-19 inpatient numbers but not available beds or capacity.
Related video: How do patients get care with Oklahoma hospitals down 200 beds since December?
COVID-19 information Oklahomans need to know
Where does Oklahoma stand?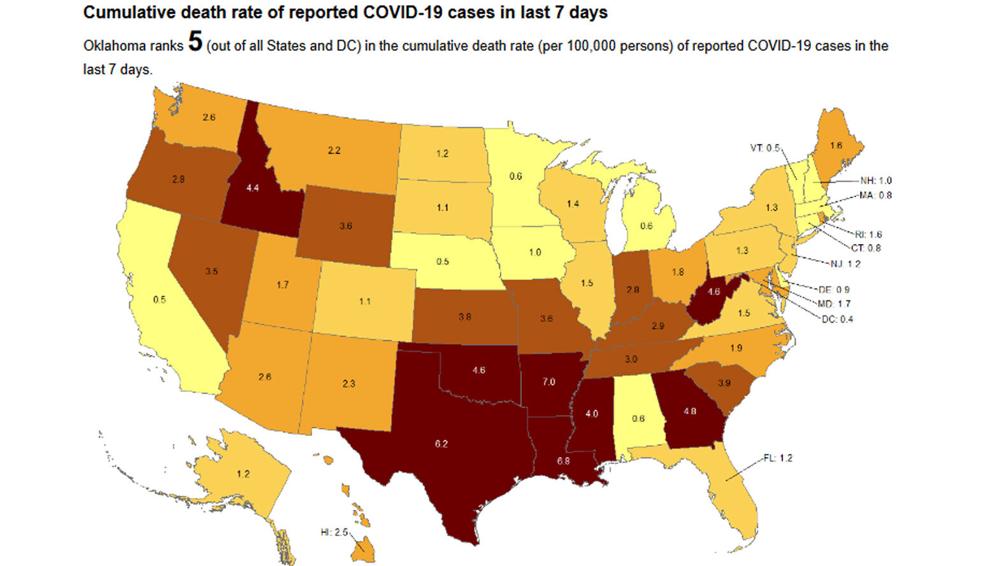 Where you can find COVID testing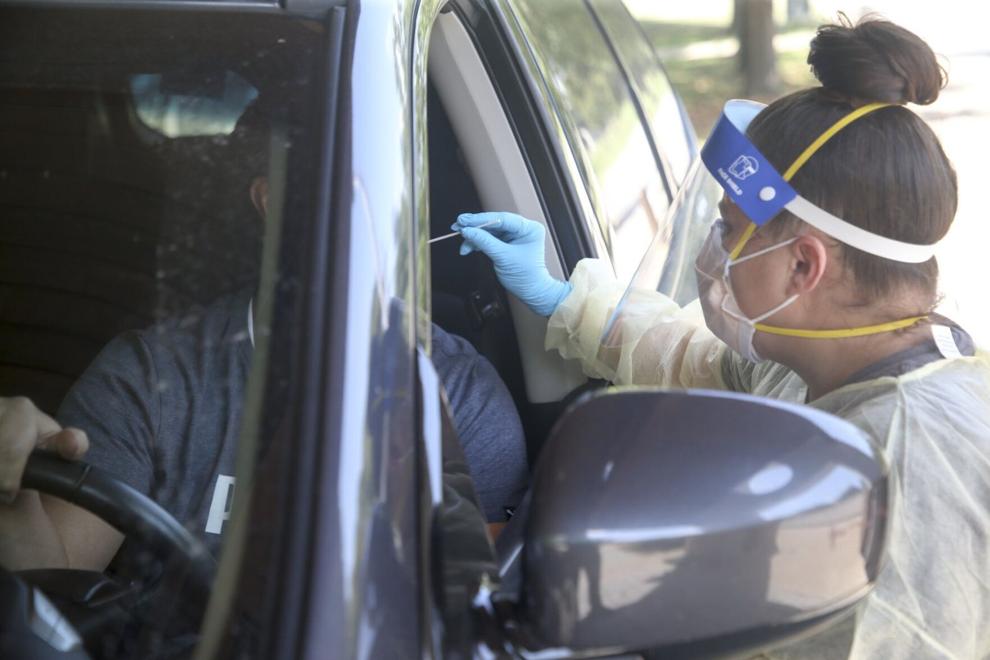 COVID testing has ramped back up around Tulsa, affecting high positivity rate
Will there be masks in schools?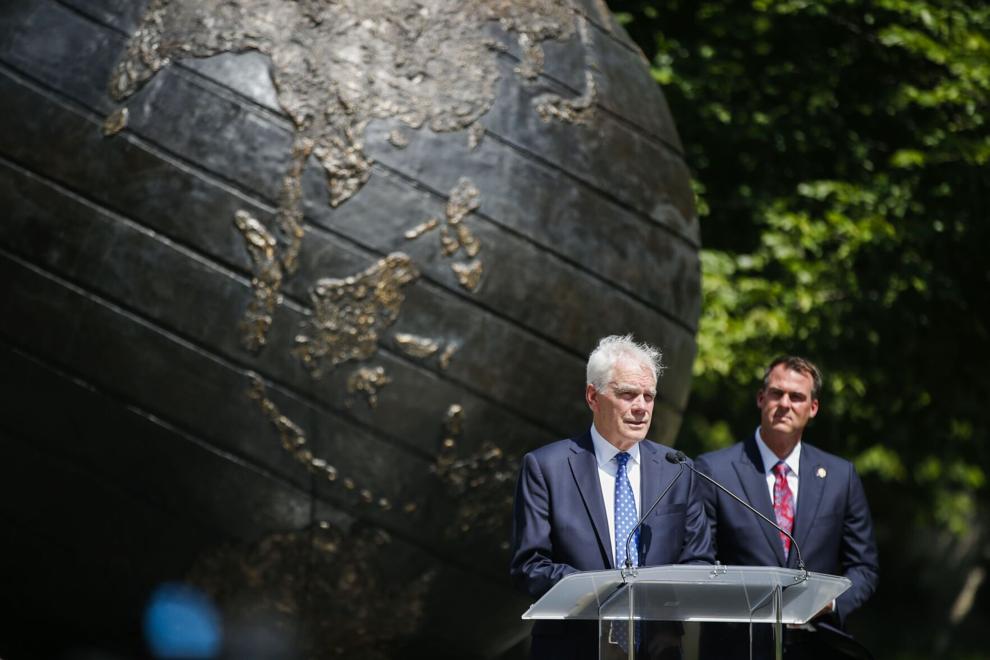 Isolation and quarantine guidance for classroom exposures
Details on delta variant
Why aren't COVID-19 patients receiving the vaccine while hospitalized?
What do pregnant women need to know?
What have Oklahoma health leaders said so far about COVID-19 booster shots?
'We may not be able to achieve herd immunity,' OU Health COVID expert says
Health care worker worries
Where to find a vaccination
COVID consequences: What can unvaccinated people expect if they get infected?
What variants have been found here?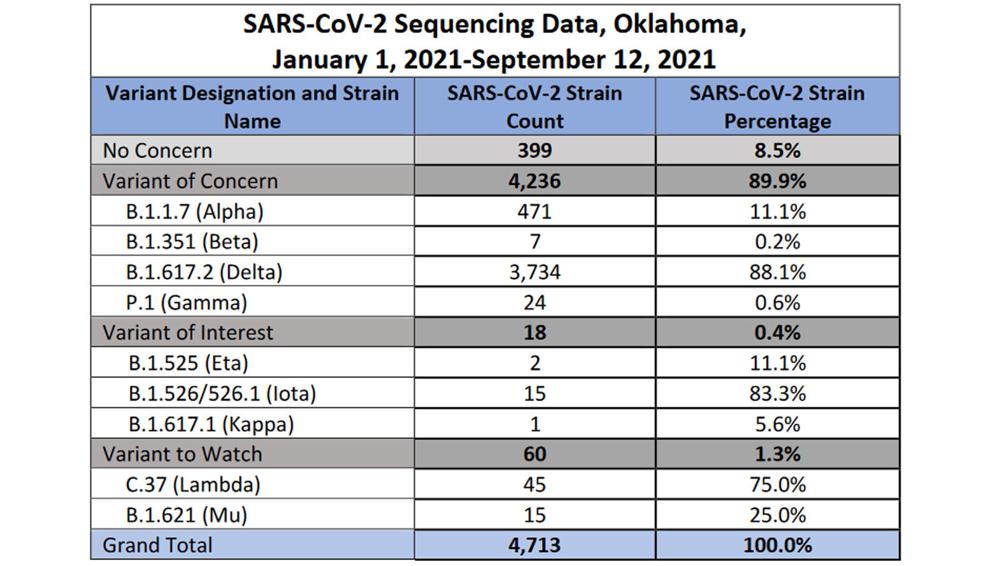 Costs of COVID-19 hospitalization
Can unvaccinated people be immune due to a previous COVID infection?
Need for specimens to sequence for variants
Vaccination rates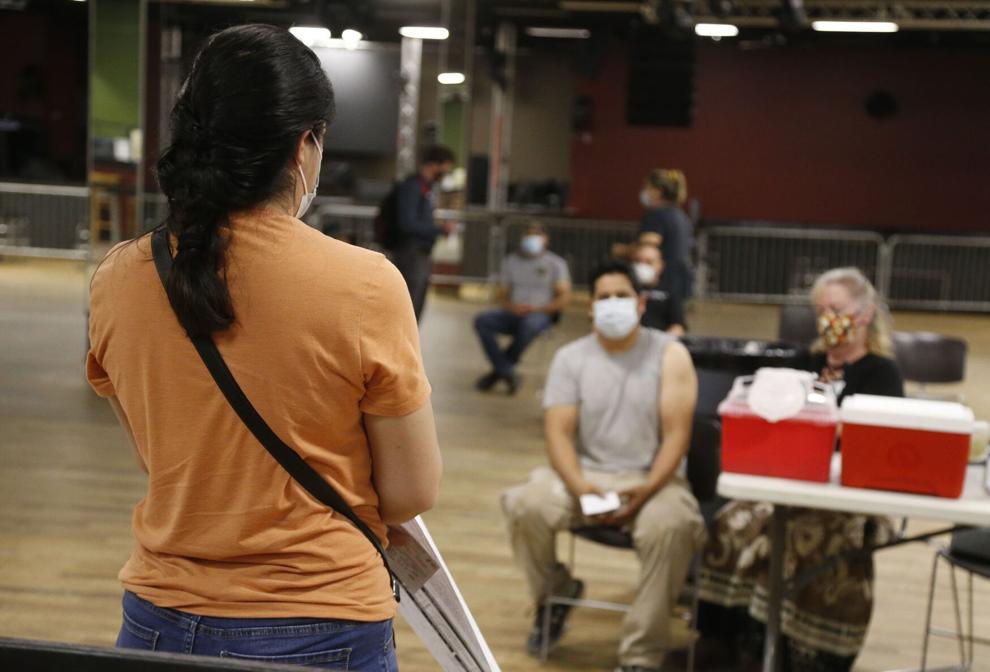 'Even vaccinated people who get (delta) ... can spread it to other people,' doctor warns
Primary care physician Brad Hardy discusses post-COVID syndrome
Post-COVID infection expectations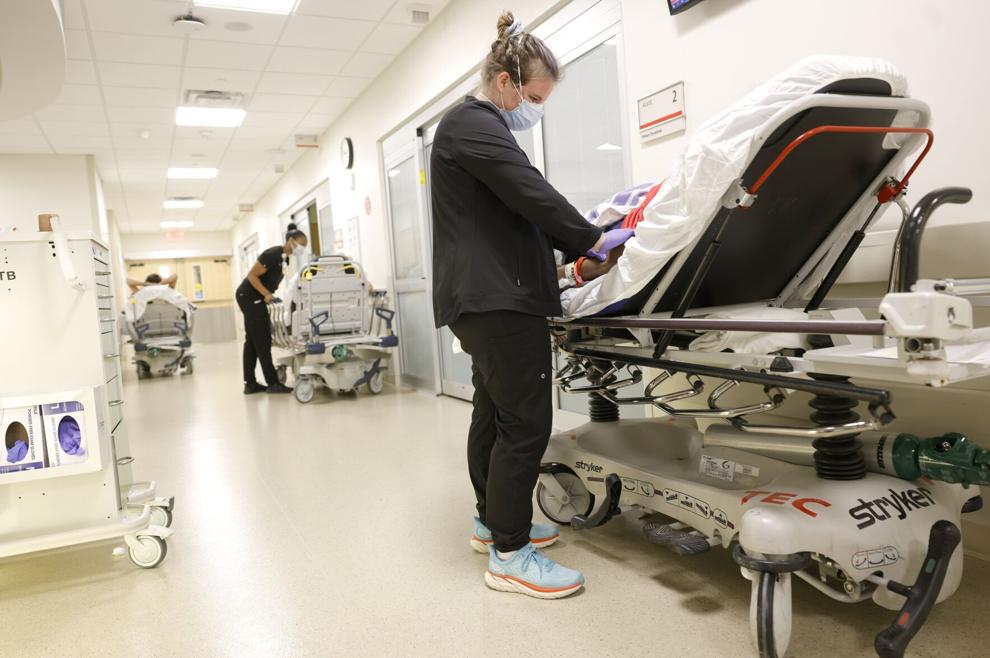 "Go get your shots." Unvaccinated COVID patient talks about his illness
Updated COVID data means changing recommendations to protect Oklahoma kids, health leader says
Most updated mask guidance from CDC, WHO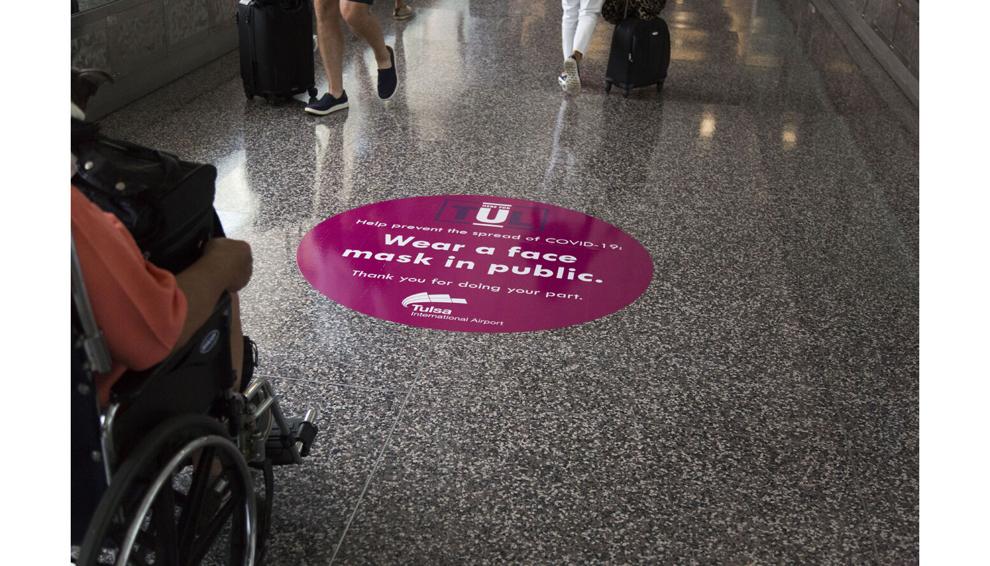 Epidemiologist weighs in on future of pandemic
Last chance offer: $1 for six months