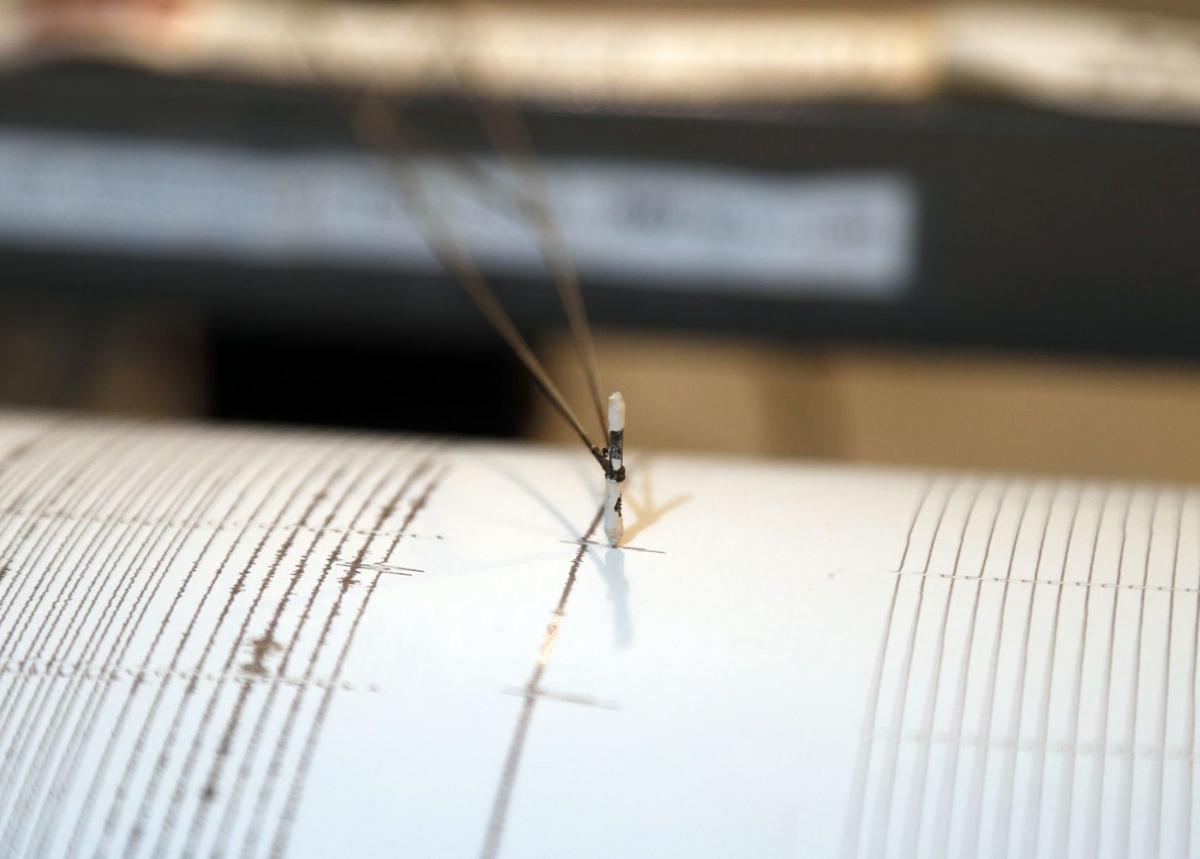 OKLAHOMA CITY — Some Farmers Insurance property owners who sustained earthquake damage may be entitled to relief from the company.
Attorney General Mike Hunter and Insurance Commissioner Glen Mulready on Monday announced a $25 million settlement with Farmers Insurance for the company's handling of earthquake claims.
An investigation revealed that Farmers denied or failed to properly pay approximately 1,000 earthquake claims submitted by Oklahomans who purchased coverage to protect their property, according to Hunter's office.
As a result, the company will reopen the claims process and re-evaluate the claims using an independent administrator, according to Hunter's office.
Claims approved by the independent administrator will be paid pursuant to an individual insured's policy, according to Hunter's office.
"This is a great win for Oklahomans who paid premiums for a Farmers earthquake insurance policy," Hunter said. "I am happy to announce that after negotiations, Farmers agreed to this settlement. Through an exhaustive process, we will ensure each Oklahoman who sustained legitimate damage from an earthquake and submitted a claim to Farmers will have an opportunity for their claim to be independently reviewed and the damage to their property repaired."
Hunter said state officials became aware of the issue following multiple lawsuits filed across the state.
"The more that we looked into it, the more concerned we got that there was a strong possibility the company wasn't honoring policy obligations to Oklahoma policy holders," Hunter said.
Hunter said his office tried to intervene in a couple of cases.
Mulready said the settlement will have no impact on those who brought legal cases against the company.
Mulready said the settlement is a big deal, adding that a lot of money has been put forth to make things right.
According to a court document, Oklahoma since 2013 experienced an increase in seismic activity, leading to about 1,000 people insured by Farmers to submit claims for property damage.
Farmers overwhelmingly denied the claims, according to a court document.
"In certain cases, Farmers justified denial of coverage based on its claim that the damage to insured's property was not caused by an earthquake and/or predated the seismic activity," according to a court document. "However, Farmers, in most instances, had not conducted inspections of the property prior to issuing the earthquake policy to support such denial of coverage."
In other cases, the company used "inadequately trained claims adjusters," according to a court document.
"In still other cases, Farmers utilized hand-picked engineers to generate engineering reports that attributed the damage to the insureds' property to non-seismic causes," according to a court document.
According to the agreement, Farmers will make additional payments as needed if property damage exceeds the agreed upon amount to pay eligible earthquake claims.
An earthquake claims review process will be formed to re-examine every eligible earthquake claim.
Farmers will send each eligible Oklahoman a written notice that their claim has been re-opened for review and describe the earthquake claims review process.
If an eligible individual has more than one eligible earthquake claim, all eligible earthquake claims will be re-examined.
The state and Farmers will mutually agree upon an independent, third-party claim administrator with substantial experience in the handling, or reviewing, of property damage claims in Oklahoma.
Farmers shall have no prior or existing relationship with the claim administrator.
Luis Sahagun, a Farmers spokesman, said the company believes the actions it took on earthquake claims were in good faith and correct.
"It is important to emphasize that Farmers has not admitted to any wrongdoing in this settlement, and our decision to settle should not be misconstrued as an admission that we believe any claims were improperly denied," he said. "This settlement was reached in the spirit of resolving these issues fairly and efficiently, and because we did not believe that a drawn-out legal process was in the best interest of anyone involved — including our policy holders in Oklahoma."
The company believes that many of the claims submitted were for property damage not caused by an earthquake, the value of the property damage was below the deductible or the claim was not payable under the terms of the policy, he said.
The company stands by the work of its claims adjusters, whose work was reviewed by independent experts, he said.
---
Oklahoma's largest earthquakes since 1882, ranked
Oklahoma's largest earthquakes since 1882, ranked
On Nov. 6, 2011, a milestone 5.7 magnitude earthquake recorded in Lincoln County in central Oklahoma.
It was topped five years later by a 5.8 magnitude temblor on Sept. 3, 2016, which led then-Gov. Mary Fallin to issue a state of emergency for Pawnee County, and state oil and gas industry regulators to order the shutdown of disposal wells in a more than 700-square-mile area near the quake's epicenter.
Here are the largest earthquakes in the state by county, according to the Oklahoma Geological Survey.