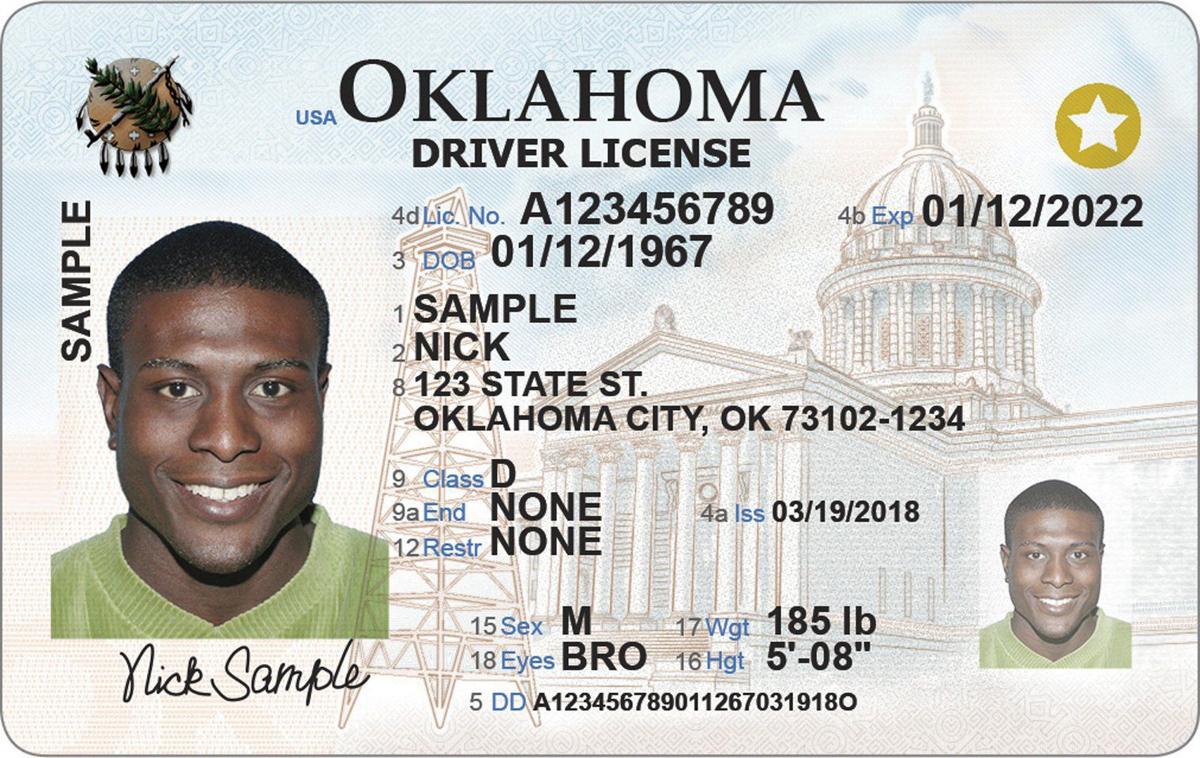 Oklahoma will roll out Real ID-compliant driver's licenses and ID cards starting in August and issued samples of what the IDs will look like.
The state Department of Public Safety has been working to implement Real ID for two years; earlier this month Oklahoma received a final extension from U.S. Department of Homeland Security to comply with Real ID.
The DPS released sample images of the soon-to-be-launched Real ID-compliant driver's licenses, with a star logo in the right corner that indicates compliance.
The federal government will continue to recognize Oklahoma driver's licenses and ID cards for flying on commercial airlines or accessing federal facilities until Sept. 18, 2020. According to the Transportation Security Administration, travelers will be allowed to fly with a non-compliant ID until Oct. 1, 2020.
The Real ID Act, passed in 2005, was intended to make forging driver's licenses more difficult, but Oklahoma legislators passed a bill in 2007 preventing the state from meeting the act's provisions.
State officials began working to build a compliant system in 2017 under former Gov. Mary Fallin. National compliance with the act is mandated by Oct. 1, 2020, and Oklahoma is among only a few states and territories not yet compliant.
Sarah Stewart, a spokeswoman for DPS, said the agency plans to begin issuing Real ID documents from select locations, likely larger metro areas such as Oklahoma City and Tulsa, on April 30, 2020, and Real ID licenses and cards will be available statewide by Aug. 31, 2020.
Stewart emphasized that Oklahomans will not be required to have a Real ID to travel as long as they have another acceptable form of identification, such as a passport or military ID.
---